Mote Hydrogen Wants to Remove Harmful Carbon From the Air—And Use It to Make Clean Energy
David Shultz
David Shultz reports on clean technology and electric vehicles, among other industries, for dot.LA. His writing has appeared in The Atlantic, Outside, Nautilus and many other publications.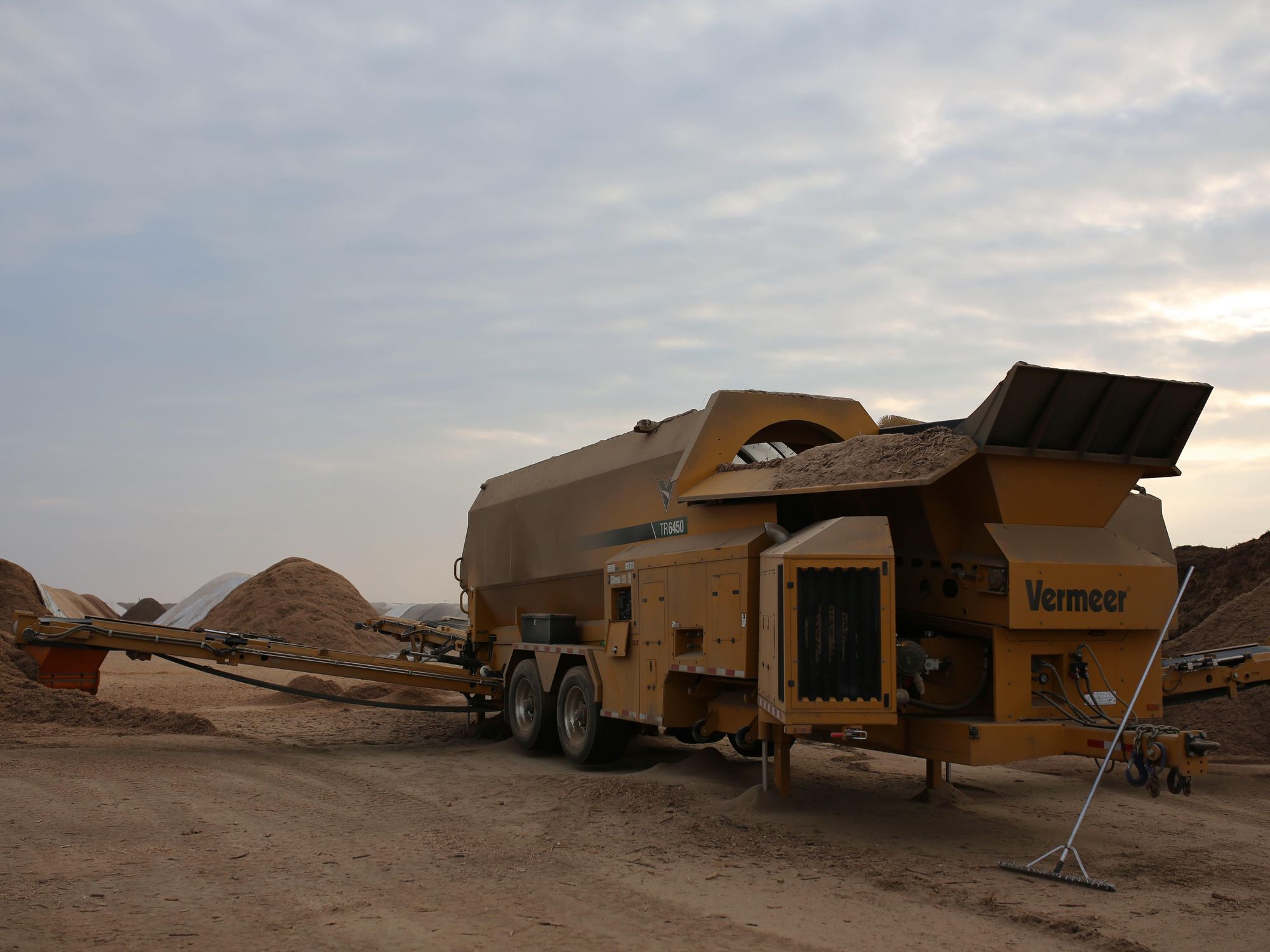 Courtesy of Mote Hydrogen
Sign up for dot.LA's daily newsletter for the latest news on Southern California's tech, startup and venture capital scene.
A Los Angeles startup is now a player in the rush to accomplish an emerging clean energy goal: turning carbon into hydrogen.
Culver City-based Mote Hydrogen wants to build a $100 million gasification plant in Kern County that would produce clean hydrogen gas by burning wood waste. Not only would the plant produce thousands of metric tons of clean hydrogen annually, but it would also effectively remove hundreds of thousands of metric tons of carbon dioxide from the atmosphere.
---
Humanity is going to need to find ways to remove and store carbon if it is going to keep global warming below two degrees Celsius. While an enormous amount of research has focused on ways to scrub carbon dioxide directly from the air, the sources of CO2 emissions need to be addressed as well: Agricultural waste, municipal solid waste, landfill-related gasses and forest biomass all represent sources of carbon that will eventually contribute to further warming.
"This pathway just blew all the other options out of the water in terms of the scalability and the cost per ton of CO2 removed," Mote co-founder and CEO Mac Kennedy told dot.LA.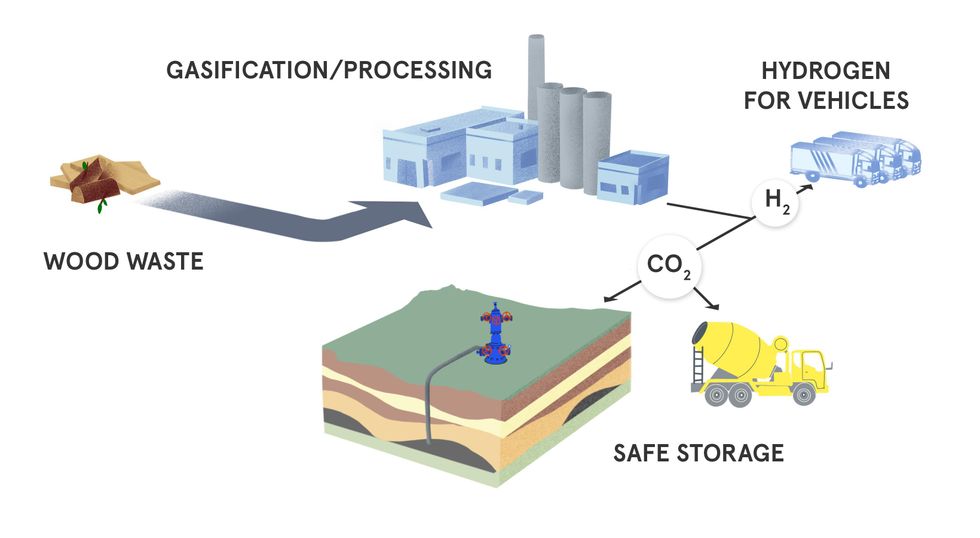 Mote Hydrogen's process for removing harmful carbon from the air. Courtesy of Mote Hydrogen
Mote Hydrogen has its sights set on forest biomass, in particular. When plants die, their decaying process releases CO2 back into the atmosphere. Forest fires—a particular concern in California—can accelerate this process considerably. Mote's strategy, called gasification, is to put dead trees and brushwood into a specialized oven that heats it to 1,500 degrees Fahrenheit in a low oxygen environment, creating carbon monoxide (CO)and hydrogen gas. The CO is then converted into CO2, at which point even more hydrogen is extracted. The CO2 isn't released into the atmosphere, however: Mote would store the gas deep underground, where it won't be able to act as a greenhouse gas and contribute to climate change.
This is where Kern County comes in. The same geological formations that underlie the region's abundant oil fields also make perfect reservoirs for the CO2. The impermeable rock layers that sequestered oil for millions of years should be able to store the extracted gas on similar timescales—a fact that has not gone unnoticed by the county.
"Kern County is going to be the center of carbon capture," said Lorelei Oviatt, director of Kern County's Planning and Natural Resources Department. The department is currently in the midst of initiating its first environmental impact report on carbon capture, but if all goes well, Oviatt estimates Kern County could store as much as 78 million tons of CO2 annually, beginning as soon as 2025. "That is a game changer," she said.
While Mote has been in touch with Kern County officials, Oviatt declined to comment on the company's plans to build a plant in the county. "They haven't given me an application," Oviatt said. "They're just running around getting investors, but I can't commit to anything about them." She added, however, that Mote's technology is exactly the sort of carbon capture project the county needs.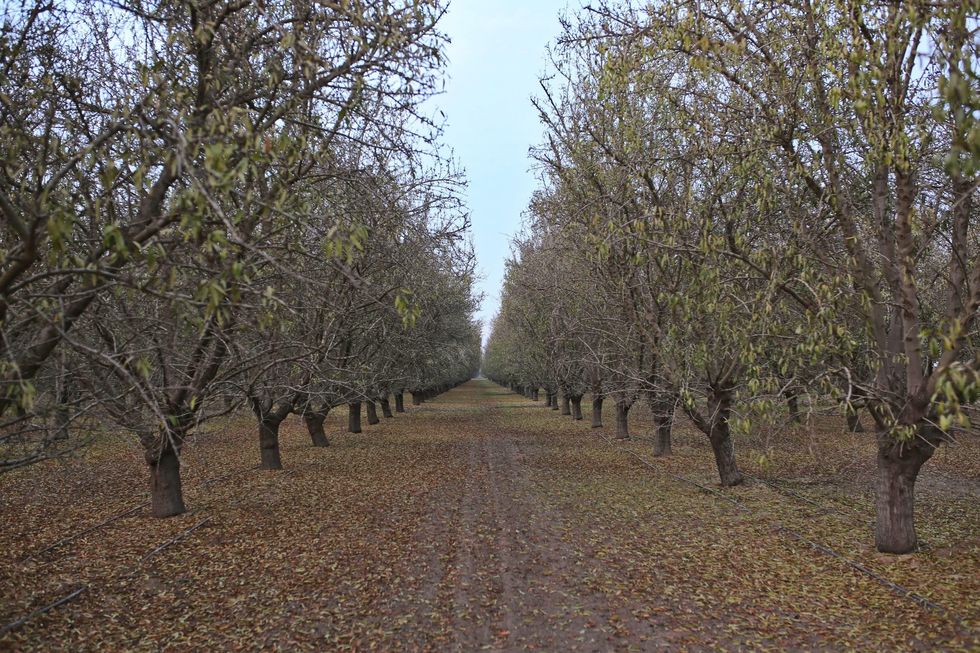 Rows of decaying orchard trees in Kern County.Courtesy of Mote Hydrogen
Having launched in early 2020, Mote has raised a little over $1 million in seed funding from investors like San Francisco-based Preston-Werner Ventures and U.K.-based Counteract Partners. It is looking to raise more equity funding as it seeks public approval for the gasification plant, as well as construction financing for its estimated $100 million cost.
Kennedy is quick to point out that both arms of Mote's business model—the gasification to collect hydrogen, and the subterranean carbon storage—are proven technologies. Yet few ventures to date have tried to combine these technologies because it has been far cheaper to produce hydrogen from natural gas, according to Eric Larson, a green energy systems expert at Princeton University. "Lots of people have thought to do it—I've written papers about it. But the economics just have not been there," Larson said.
In Mote's view, however, those economics are changing, especially in California. The startup plans to tap the state's Low Carbon Fuel Standard (LCFS) credits, which are currently trading at more than $150 per ton of CO2 saved. There are also other government incentives at play, such as the federal government's 45Q tax credit, which provides up to $50 for each metric ton of CO2 that a company can store. Kennedy estimates that Mote's Kern County plant should be able to process, remove and store up to 150,000 tons of CO2 per year. And then there's the hydrogen generation part of the business, which should be increasingly lucrative as hydrogen emerges as a popular clean energy option. (Mote says that for every 30 tons of carbon it can store, it can also produce 1 ton of hydrogen, or up to 5,000 tons of hydrogen per year.)
Mote's dual approach of producing a clean fuel source while eliminating carbon from the atmosphere is worthy of cautious optimism, according to Princeton's Larson. "I'm keeping my fingers crossed for the company to succeed," he said. "The idea of making hydrogen from biomass, capturing the CO2 and storing it is really critical for the country to be able to reach net-zero emissions."
David Shultz
David Shultz reports on clean technology and electric vehicles, among other industries, for dot.LA. His writing has appeared in The Atlantic, Outside, Nautilus and many other publications.