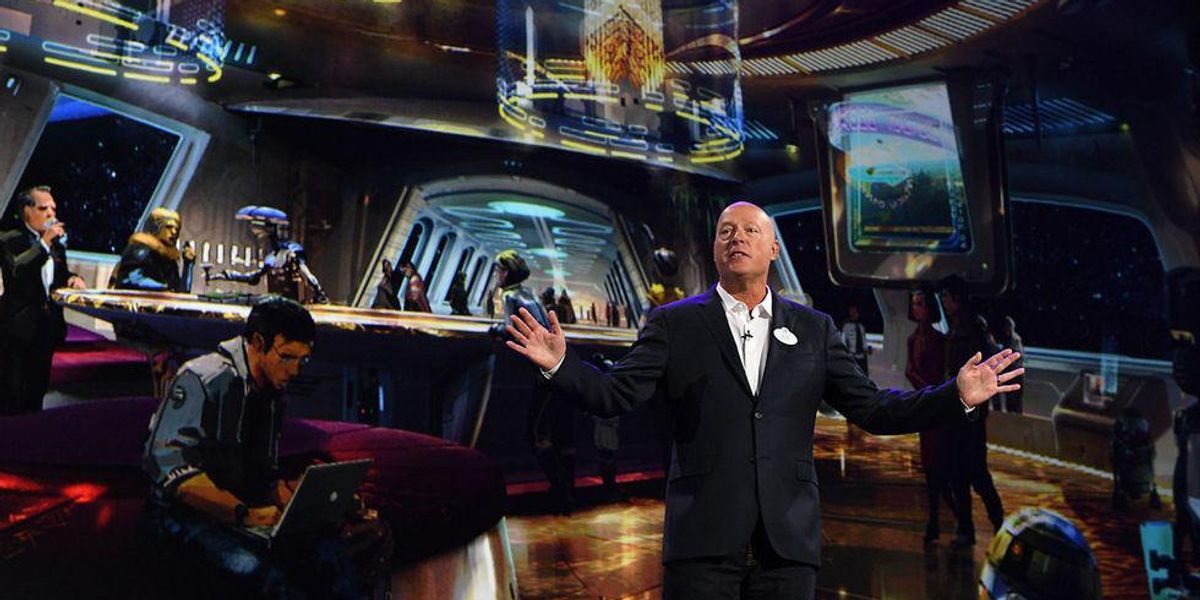 live.staticflickr.com
This is the web version of dot.LA's daily newsletter. Sign up to get the latest news on Southern California's tech, startup and venture capital scene.
Hours before the Parental Rights in Education bill—better known as the "Don't Say Gay" bill—cleared the Florida Senate on Tuesday, activists gathered in Burbank to protest The Walt Disney Company's silence on the anti-LGBTQ legislation.
The bill is one effort among many across the nation seeking to banish the discussion of LGBTQ issues from American classrooms. It has drawn condemnation from advocacy groups such as the AIDS Healthcare Foundation (AHF), which helped organize the rally at Disney's Burbank headquarters.
Though diversity and inclusion initiatives—and the platitudes associated with them—are now mainstream in corporate America, few if any major tech and media firms have come out specifically against the Florida legislation. That includes Disney, a major employer in the state via its Walt Disney World resort.
Instead, in an internal memo on Monday, CEO Bob Chapek indicated that Disney should remain neutral—reportedly telling employees that a company-wide stance would "do very little to change outcomes or minds." He added: "I do not want anyone to mistake a lack of a statement for a lack of support."
Chapek's decision has frustrated many Disney employees, who have joined the likes of Abigail Disney and advocacy groups in publicly criticizing the company over its position, as well as its political donations to Florida senators who supported the bill.
"Shame on Disney's CEO Bob Chapek," AHF president Michael Weinstein said in a statement Monday. "You have lost any claim to corporate responsibility by abandoning your staff, your audience and the citizens of Florida to the ravages of hate." The AHF also criticized KABC-TV—Los Angeles' Disney-owned ABC television station—for allegedly declining to run a TV ad that was "sharply critical of the Walt Disney Company for not speaking out" against the bill.
Disney did not respond to a request for comment. — Harri Weber