US Space Force Establishes Tech and Acquisition Arm in Los Angeles
Sarah Favot
Favot is an award-winning journalist and adjunct instructor at USC's Annenberg School for Communication and Journalism. She previously was an investigative and data reporter at national education news site The 74 and local news site LA School Report. She's also worked at the Los Angeles Daily News. She was a Livingston Award finalist in 2011 and holds a Master's degree in journalism from Boston University and BA from the University of Windsor in Ontario, Canada.
Apr 08 2021
In a major win for Southern California's aerospace industry, the U.S. Space Force will establish its acquisitions and technology division in the Los Angeles area this summer.
The move, observers said, cements the region – home to SpaceX and Virgin Orbit – as a major force while raising the profile for a myriad of local startups, as the government looks to private industry to bolster the next generation of space travel.
---
"Southern California — and South Bay in particular — is experiencing its biggest tech renaissance since the Cold War, with record-setting venture investments generating hundreds of new businesses, with over 25 aerospace unicorns operating today," said Van Espahbodi, the co-founder and managing partner of Starburst Aerospace, an accelerator that partners with Raytheon and other big players in the industry. "It's no surprise the formal standing up of Space Systems Command acknowledges the strength and leadership of our region."
The Los Angeles Air Force Base's Space and Missile Systems Center in El Segundo will become the headquarters of the planned division called the Space Systems Command. The center will be responsible for identifying, prototyping and fielding innovative, space-based solutions to support and meet the demands of the National Defense Strategy, according to the Space Force.
"The heart of technology innovation within the space industry takes place right here in El Segundo, so it comes as no surprise that Space Systems Command has selected our community as its headquarters," said Melanie Stricklan, co-founder and CEO of El Segundo-based Slingshot Aerospace, in a statement.
Slingshot Aerospace has worked closely with the Space and Missiles System Center over the last several years to create technologies that promote space sustainability in order to protect our way of life, she said. Other local companies like SpaceX — which has several contracts with the agency — also have standing relationships.
Los Angeles' aerospace history stretches back to the 1920s, with its peak around World War II. Today, more than 25 aerospace companies — including Rocket Lab, Slingshot Aerospace, Relativity and Virgin Orbit — have established headquarters in the Los Angeles region.

The Space Systems Command is one of three major commands under the U.S. Space Force. It will generate additional missions for the base, including oversight for launch operations out of Vandenberg Air Force Base and Cape Canaveral. It will oversee efforts to develop, acquire, launch and sustain military space systems.
U.S. Rep. Ted Lieu (D-Calif.), who co-chairs the California Aerospace Caucus, said the Pentagon's decision reaffirms Southern California's role as an aerospace hub.
"Southern California was already leading the way on aerospace and space innovation, and establishing the Space Systems Command at L.A. AFB will position our region for further growth," LIeu said.
Lieu said he, along with California Republican Congressman Ken Calvert, had requested the Pentagon to consider Los Angeles for the Space Systems Command's home.
Gov. Gavin Newsom said his administration also pushed for the new command center.
"This is a critical investment in California's vital aerospace and defense industries, and it represents a slew of new good-paying jobs as we continue to rebuild our economy better than before," Newsom said in a statement.
In 2003, Vandenberg Air Force Base's Space and Missile Systems Center narrowly escaped closure during a round of military base realignment and closures. The base was spared after a group of politicians and business leaders lobbied to save it.
Judy Kruger, senior director of strategic initiatives at the Los Angeles Economic Development Corporation, said it's too early to tell what the move will mean as far as jobs or procurement opportunities for the region.
"But right now whenever we can position ourselves as leaders in the area of aerospace, it presents us well. It focuses on our core ecosystem here in Los Angeles, our history of space and aerospace," she said. And it's about good paying jobs of the future, she said.
Before the base's Space and Missile Systems Center will be re-designated, Biden will nominate a U.S. Space Force three-star general officer of the SSC, who must be confirmed by the Senate.
In 2019, the Trump administration created the Space Force, the newest branch of the armed services since 1947. It is one of the most visible Trump-era actions that is supported by President Joe Biden.
From Your Site Articles
Related Articles Around the Web
Sarah Favot
Favot is an award-winning journalist and adjunct instructor at USC's Annenberg School for Communication and Journalism. She previously was an investigative and data reporter at national education news site The 74 and local news site LA School Report. She's also worked at the Los Angeles Daily News. She was a Livingston Award finalist in 2011 and holds a Master's degree in journalism from Boston University and BA from the University of Windsor in Ontario, Canada.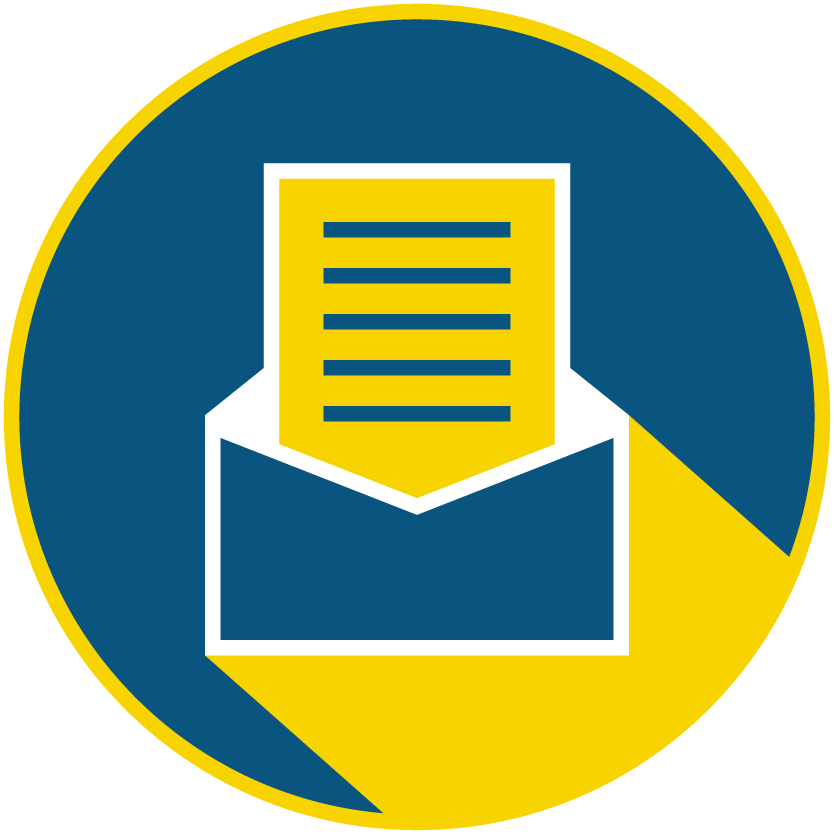 Subscribe to our newsletter to catch every headline.
Despite — or in many cases because of — the raging pandemic, 2020 was a great year for many tech startups. It turned out to be an ideal time to be in the video game business, developing a streaming ecommerce platform for Gen Z, or helping restaurants with their online ordering.
But which companies in Southern California had the best year? That is highly subjective of course. But in an attempt to highlight who's hot, we asked dozens of the region's top VCs to weigh in.
We wanted to know what companies they wish they would have invested in if they could go back and do it all over again.
Startups were ranked by how many votes each received. In the case of a tie, companies were listed in order of capital raised. The list illustrates how rapidly things move in startup land. One of the hottest startups had not even started when 2020 began. A number doubled or even 16x'd their valuation in the span of a few short months.
To divvy things up, we delineated between companies that have raised Series A funding or later and younger pre-seed or seed startups.
Not surprisingly, many of the hottest companies have been big beneficiaries of the stay-at-home economy.
PopShop Live, a red-hot QVC for Gen Z headquartered out of a WeWork on San Vicente Boulevard, got the most votes. Interestingly, the streaming ecommerce platform barely made it onto the Series A list because it raised its Series A only last month. Top Sand Hill Road firms Andreessen Horowitz and Lightspeed Venture Partners reportedly competed ferociously for who would lead the round but lost out to Benchmark, which was an early investor in eBay and Uber. The round valued PopShop Live at $100 million, way up from the $6 million valuation it raised at only five months prior.
Scopely, now one of the most valuable tech companies in Los Angeles, was also a top vote getter.
The Culver City mobile gaming unicorn raised $340 million in Series E funding in October at a $3.3 billion valuation, which nearly doubled the company's $1.7 billion post-money valuation from March. It is no coincidence that that was the same month stay-at-home orders began as Scopely has benefited from bored consumers staying on their couch and playing ScrabbleGo or Marvel Strike Force.
The company's success is especially welcome news to seed investors Greycroft, The Chernin Group and TenOneTen ventures, who got in at a $40 million post valuation in 2012. Upfront Ventures, BAM Ventures and M13 joined the 2018 Series C at a $710 post-money valuation.
Softbank-backed Ordermark, which flew more under the radar, also topped the list. The company's online ordering platform became a necessity for restaurants forced to close their dining rooms during the pandemic and raised $120 million in Series C funding in October.
On the seed side, two very different startups stood out. There was Pipe, which enables companies with recurring revenues to tap into their deferred cash flows with an instant cash advance, and Clash App, Inc., a TikTok alternative launched by a former employee of the social network in August.
We will have the list of Southern California's top seed startups out tomorrow.
Lead art by Candice Navi.
Ben Bergman
Ben Bergman is the newsroom's senior finance reporter. Previously he was a senior business reporter and host at KPCC, a senior producer at Gimlet Media, a producer at NPR's Morning Edition, and produced two investigative documentaries for KCET. He has been a frequent on-air contributor to business coverage on NPR and Marketplace and has written for The New York Times and Columbia Journalism Review. Ben was a 2017-2018 Knight-Bagehot Fellow in Economic and Business Journalism at Columbia Business School. In his free time, he enjoys skiing, playing poker, and cheering on The Seattle Seahawks.
https://twitter.com/thebenbergman
ben@dot.la
The virtual influencer Miquela Sousa, aka Lil Miquela, whose rise has garnered equal parts uproar and admiration, continued her foray into NFTs on Wednesday with part two of a five-part series that promises to "tell a special story over time."
Brud, the L.A. startup behind Miquela and a handful of other characters with fully fledged digital identities across social media, is doing the free drop to hype up their superstar avatar and expand her narrative. An announcement from the company said the underlying artwork, called "Unseen by eyes but forged in stone," can exist as a standalone piece or as part of a collection that will roll out over the next several months.
Brud appears to be gamifying the collection of tokens to unlock a unique, surprise reward.
"This NFT is part of a larger series featuring Miquela," the company wrote in a Google doc linked in Miquela's tweet announcing the drop. "Each NFT in this series serves as a piece to a larger puzzle. Each piece will work together to tell a special story over time. The only way to access the story before anyone else is to own each NFT and connect them together along the way."
New NFT drops NOW! First 1500 people to reply to THIS TWEET with their wallet address will BE BLESSED and the FULL… https://t.co/7XZdblfZbd

— lilmiquela (@lilmiquela)1617814863.0

Users could claim one of the available 1,500 NFTs by replying to Lil Miquela's tweet with the address to their crypto wallet.
Brud, valued at $144 million, said it will deliver the tokens within 24 hours. Users had to agree to let the company contact them in the future for marketing purposes.
Within three hours the post had received nearly 4,000 comments and been retweeted over 1,600 times.
Upon validation of users' addresses, Miquela's Twitter would post a response.
"Obsessed with u, there's 1481 left!"
"We're making history, TYYY!! there's 1377 left!"
"We're making history, TYYY!! there's 1203 left!"
And so on.
Since debuting on Instagram in 2016, Lil Miquela has picked up three million followers and sponsorship deals from the likes of Supreme and Barney's. Her curated digital identity ostensibly makes her less of a risk than human influencers for brands.
Last year, the digital teenager was estimated to have earned more than $12 million. She's repped by CAA, alongside many real celebrities, and has appeared on a billboard in Times Square.
In November, Brud released her first NFT, tied to a digital artwork entitled "Rebirth of Venus" that sold via SuperRare for 159.5 Ether. At the time, that was worth about $82,000; Ether's value has since nearly quadrupled. The winning bidder of that token appears to be linked to crypto investment fund Divergence Ventures, based on the link in the buyer's SuperRare profile.

It has been a common refrain as NFTs have gone mainstream: the investor behind last month's headline-grabbing $69 million NFT tied to a digital artwork by Beeple also had a financial interest in propping up the legitimacy of cryptocurrency.
The latest Miquela offering is part of an ongoing spree of creative NFT offerings that provide buyers more than just a certificate of digital ownership tied to the blockchain. It also expands the storyline of a 19-year-old who blurs the lines between fantasy and reality as a racially ambiguous, socially conscious teenager.
From Your Site Articles
Related Articles Around the Web
Sam Blake
Sam primarily covers entertainment and media for dot.LA. Previously he was Marjorie Deane Fellow at The Economist, where he wrote for the business and finance sections of the print edition. He has also worked at the XPRIZE Foundation, U.S. Government Accountability Office, KCRW, and MLB Advanced Media (now Disney Streaming Services). He holds an MBA from UCLA Anderson, an MPP from UCLA Luskin and a BA in History from University of Michigan. Email him at samblake@dot.LA and find him on Twitter @hisamblake