space and missile systems center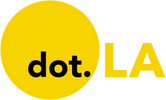 Get in the KNOW
on LA Startups & Tech
X
space and missile systems center
Photo by SpaceX on Unsplash
In a major win for Southern California's aerospace industry, the U.S. Space Force will establish its acquisitions and technology division in the Los Angeles area this summer.
The move, observers said, cements the region – home to SpaceX and Virgin Orbit – as a major force while raising the profile for a myriad of local startups, as the government looks to private industry to bolster the next generation of space travel.
"Southern California — and South Bay in particular — is experiencing its biggest tech renaissance since the Cold War, with record-setting venture investments generating hundreds of new businesses, with over 25 aerospace unicorns operating today," said Van Espahbodi, the co-founder and managing partner of Starburst Aerospace, an accelerator that partners with Raytheon and other big players in the industry. "It's no surprise the formal standing up of Space Systems Command acknowledges the strength and leadership of our region."
The Los Angeles Air Force Base's Space and Missile Systems Center in El Segundo will become the headquarters of the planned division called the Space Systems Command. The center will be responsible for identifying, prototyping and fielding innovative, space-based solutions to support and meet the demands of the National Defense Strategy, according to the Space Force.
"The heart of technology innovation within the space industry takes place right here in El Segundo, so it comes as no surprise that Space Systems Command has selected our community as its headquarters," said Melanie Stricklan, co-founder and CEO of El Segundo-based Slingshot Aerospace, in a statement.
Slingshot Aerospace has worked closely with the Space and Missiles System Center over the last several years to create technologies that promote space sustainability in order to protect our way of life, she said. Other local companies like SpaceX — which has several contracts with the agency — also have standing relationships.
Los Angeles' aerospace history stretches back to the 1920s, with its peak around World War II. Today, more than 25 aerospace companies — including Rocket Lab, Slingshot Aerospace, Relativity and Virgin Orbit — have established headquarters in the Los Angeles region.

The Space Systems Command is one of three major commands under the U.S. Space Force. It will generate additional missions for the base, including oversight for launch operations out of Vandenberg Air Force Base and Cape Canaveral. It will oversee efforts to develop, acquire, launch and sustain military space systems.
U.S. Rep. Ted Lieu (D-Calif.), who co-chairs the California Aerospace Caucus, said the Pentagon's decision reaffirms Southern California's role as an aerospace hub.
"Southern California was already leading the way on aerospace and space innovation, and establishing the Space Systems Command at L.A. AFB will position our region for further growth," LIeu said.
Lieu said he, along with California Republican Congressman Ken Calvert, had requested the Pentagon to consider Los Angeles for the Space Systems Command's home.
Gov. Gavin Newsom said his administration also pushed for the new command center.
"This is a critical investment in California's vital aerospace and defense industries, and it represents a slew of new good-paying jobs as we continue to rebuild our economy better than before," Newsom said in a statement.
In 2003, Vandenberg Air Force Base's Space and Missile Systems Center narrowly escaped closure during a round of military base realignment and closures. The base was spared after a group of politicians and business leaders lobbied to save it.
Judy Kruger, senior director of strategic initiatives at the Los Angeles Economic Development Corporation, said it's too early to tell what the move will mean as far as jobs or procurement opportunities for the region.
"But right now whenever we can position ourselves as leaders in the area of aerospace, it presents us well. It focuses on our core ecosystem here in Los Angeles, our history of space and aerospace," she said. And it's about good paying jobs of the future, she said.
Before the base's Space and Missile Systems Center will be re-designated, Biden will nominate a U.S. Space Force three-star general officer of the SSC, who must be confirmed by the Senate.
In 2019, the Trump administration created the Space Force, the newest branch of the armed services since 1947. It is one of the most visible Trump-era actions that is supported by President Joe Biden.