'A Multi-Billion Dollar Platform': How Snap Plans to Turn Its Map Feature Into a Cash Cow
Sam Blake
Sam primarily covers entertainment and media for dot.LA. Previously he was Marjorie Deane Fellow at The Economist, where he wrote for the business and finance sections of the print edition. He has also worked at the XPRIZE Foundation, U.S. Government Accountability Office, KCRW, and MLB Advanced Media (now Disney Streaming Services). He holds an MBA from UCLA Anderson, an MPP from UCLA Luskin and a BA in History from University of Michigan. Email him at samblake@dot.LA and find him on Twitter @hisamblake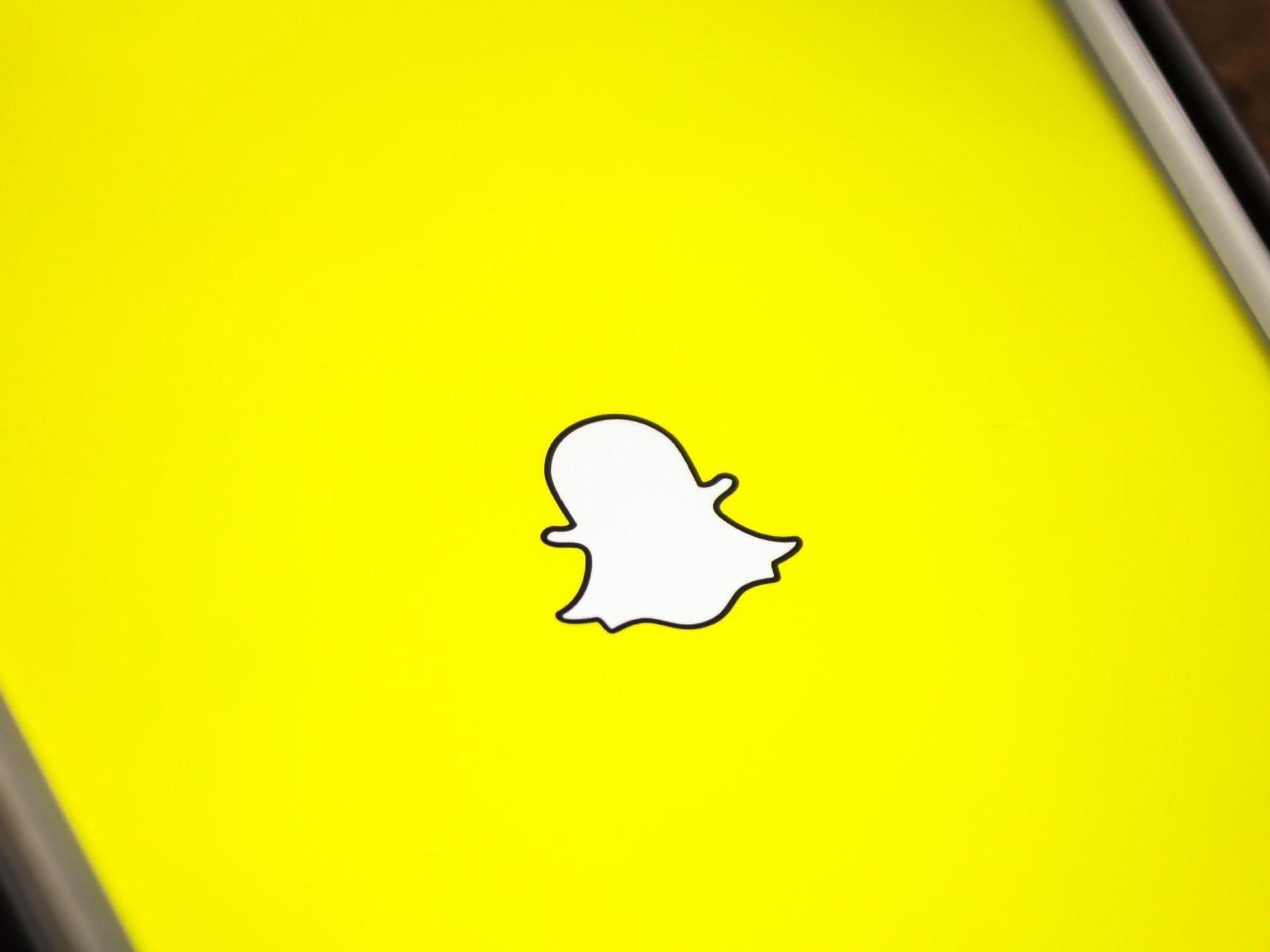 Libby Bideau, owner of Brentwood-based Libby Pilates, was surprised to hear that her small business appears on the Snapchat Map.
The feature is one of many products Snap is planning to use over the next few years to carve out a path to profitability and generate long-term returns. Since June last year, the Santa Monica company headed by Evan Spiegel has been populating its Map with small businesses like Bideau's, hoping to eventually convert them into paying advertisers.
---
Snap is betting that restaurants, boutiques and the millions of other small businesses across the world will purchase ads and help grow the company into a behemoth, much like they have other big tech companies such as Facebook and Google's parent Alphabet.
"[The Map is] a multi-billion dollar platform over the long term," CFO Derek Andersen told investors last month. "It represents a logical on-ramp to Snap's advertising platform for millions of small businesses around the world."
Maps and listings have attracted big advertising dollars for other tech firms. Morgan Stanley has projected that Google Maps will earn $11 billion by 2023. And Yelp, the publicly traded listing and reviews platform, brought in over $1 billion in 2019 before the pandemic reduced its 2020 income to about $873 million.
By comparison, Snap's 2020 revenue, the bulk of which derived from ads inserted in between user-uploaded videos and on the company's curated-content platform, was $2.5 billion.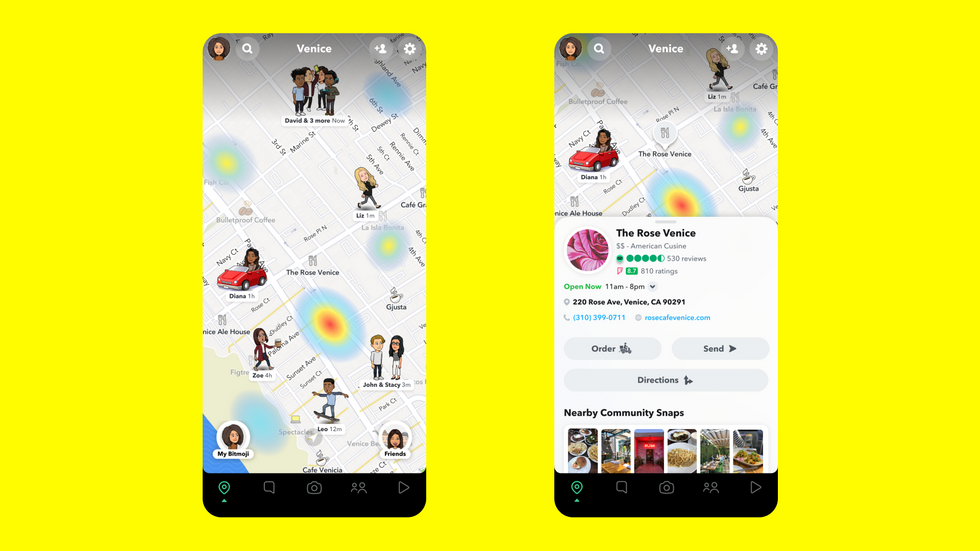 Snapchat has its eye on using AR to upend retail shopping, and integrating that experience into its Maps function.
Until recently, Snap's Map was somewhat of a hidden feature that savvier Snapchatters used to track friends' locations and post place-based pictures. Last summer, Snap added the Map to its home screen toolbar as part of a substantial redesign. Founder and CEO Evan Spiegel and others inside the company see big potential for the Map, particularly in conjunction with tools like AR that could distinguish it from listings used by competitors like Google and Yelp.

But trying to get businesses to buy in this late in the game will be a challenge.
"I don't know anyone that uses it and I don't want to learn a new program," Bideau said, noting that she doesn't believe her clients, who range from "30-somethings to 70-somethings," fit Snap's demographic.
But Snap has hinted that it plans to use Maps differently than its competitors.
The self-styled camera company has its eye on using AR to upend retail shopping, and integrating that experience into Maps. With AR try-on technology, for example, consumers can use their phones to overlay a product like a pair of sneakers or lipstick on themselves to see how it looks without ever having to leave home.
This week, Snap acquired Berlin-based Fit Analytics, a firm that makes the so-called Fit Finder, to help online customers pick the right-sized clothing. That kind of function could make Snapchat an attractive marketing tool for businesses, who often see higher product-return rates from ecommerce sales.
Gucci and Champs Sports have forayed into Snap's advanced retail tools, letting consumers get a visual feel for footwear through Snapchat's AR lenses. But smaller businesses with less money to spend on advertising have been slower to hop in. And if Snap is to be truly successful, that's exactly who it will need to lure in.
Elton Graham is the general manager of LA Apparel, a clothing store in South L.A. that advertises on Snapchat's Stories section, where users share disappearing messages and watch curated content from Snap's Discover platform. Graham hasn't advertised on Snap's lenses or Map, but he's open to experimenting.
"As a small or medium-sized enterprise it's really important to have that discretionary budget to always be testing," he said. "Otherwise you'll get stuck in the past."
Others echoed Graham's cautious openness to advertising on Maps and said Snap's self-service advertising platform has improved over time, which the company has highlighted in its investor calls.
"I've definitely seen an improvement in terms of the ease of use," said Geoffrey Miles, head of marketing for direct-to-consumer brand Bev. "I think Facebook mastered that years ago in many ways, and Snap has taken some cues."
Snap executives have said it's still very early days for the Map as a utility feature. Already, though, Snap claims that over 250 million users engage with the Map every month and that it includes over 35 million listings. These are populated with data from user location check-ins and third-party sources like TripAdvisor, a company spokesperson said. Businesses can suggest edits to their listings or propose additions to the Map.
Resistance from small business owners like Bideau to embrace the new tool is not lost on Snap. Executives have emphasized the need to educate would-be advertisers. Andersen, Snap's CFO, has said Snap's operating expenses will grow in 2021, and that much of that cost-increase will come from expanding the company's sales team.
Snap also recently partnered with the nation's largest newspaper publishing chain, Gannett, to train the newspaper publisher's salesforce on selling ads and running marketing campaigns on Snapchat. In return, Snap will gain access to the owner of USA Today's network of over 100,000 small businesses across the U.S. and Canada.
Snap's need to evangelize itself to grow is common among tech businesses looking to bring on advertisers with relatively smaller budgets. "That takes some front-end time," said KeyBanc analyst Justin Patterson.
But the clock is ticking as the list of competitors angling for these same small business dollars is growing. TikTok recently announced an event later this month to help small and medium-sized businesses learn about advertising on its own app.
Snap's Map is also under legal attack.
New York-based social-media mapping firm YouMap filed suit last year against Snap, claiming that Zenly, a company Snap acquired in 2017, stole a number of YouMap's technologies and that Snap had violated trade secrets law by incorporating those technologies into Snapchat. A judge recommended in February that the case be dismissed because YouMap did not sufficiently specify the technologies it alleges were stolen, but the case remains open.
Editor's note: This story has been updated to add Snap's revenue figures.
Sam Blake
Sam primarily covers entertainment and media for dot.LA. Previously he was Marjorie Deane Fellow at The Economist, where he wrote for the business and finance sections of the print edition. He has also worked at the XPRIZE Foundation, U.S. Government Accountability Office, KCRW, and MLB Advanced Media (now Disney Streaming Services). He holds an MBA from UCLA Anderson, an MPP from UCLA Luskin and a BA in History from University of Michigan. Email him at samblake@dot.LA and find him on Twitter @hisamblake
https://twitter.com/hisamblake
samblake@dot.la