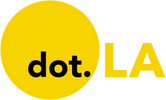 Get in the KNOW  
  on LA Startups & Tech  
X
Photo courtesy of PopID.
PopID Teams With Visa To Bring Facial Payments to the Middle East
Decerry Donato
Decerry Donato is a reporter at dot.LA. Prior to that, she was an editorial fellow at the company. Decerry received her bachelor's degree in literary journalism from the University of California, Irvine. She continues to write stories to inform the community about issues or events that take place in the L.A. area. On the weekends, she can be found hiking in the Angeles National forest or sifting through racks at your local thrift store.
02:00 AM | April 05, 2022
PopID, a Pasadena-based startup that uses facial recognition software to enable payments, is venturing into the Middle East.
On Tuesday, PopID announced a partnership with financial services giant Visa that will promote its facial payment solution PopPay in the Middle East. PopID, which scans biometric facial data in real time to verify payments, has also teamed with investment firm Dubai Holdings to deploy its face-pay technology at the firm's assets across the region.
---
Dubai's Coca-Coca Arena, as well as retailers like Costa Coffee and grocery chain Géant, will be among the first merchants to use PopID's technology in the Middle East. PopID CEO John Miller said the technology would begin rolling out in the next couple of weeks.
Shoppers can enroll to use PopPay through a store's app—where their face can be linked to loyalty rewards programs—or through their bank's mobile app to link their face to a card.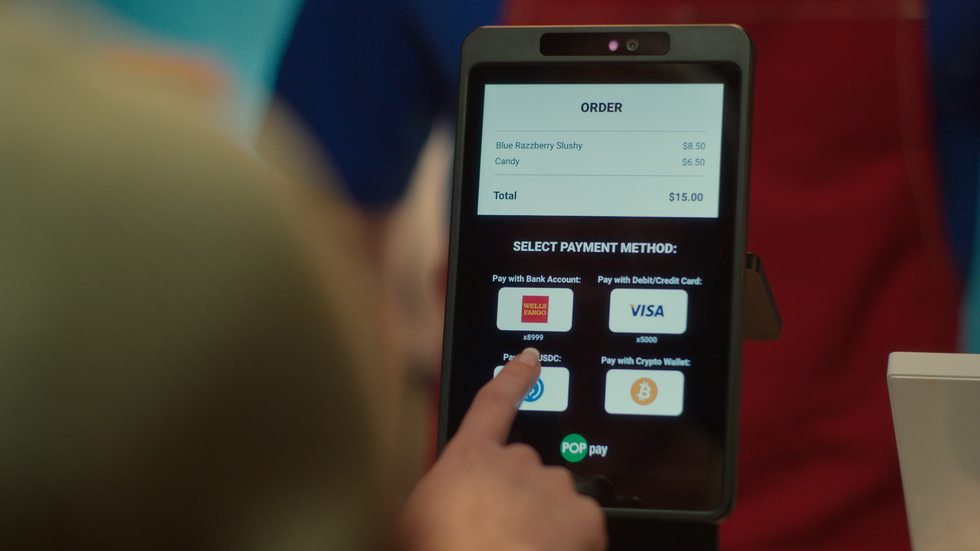 Customer getting ready to checkout using PopPay. Photo courtesy of PopID.
"It's about validation and getting people comfortable with the idea of face-pay as an alternative to the card and the phone," Miller said of the partnership with Visa.
This news comes a month after PopID inked a deal with events and venue management company ASM Global to install PopPay and PopEntry, its health screening and temperature checks platforms, at ASM venues around the world. The startup also partnered with SoftBank in November to launch its technology at restaurants in Japan. Since then, PopID has registered 5,000 new clients, bringing its total users to 90,000.
"We're moving faster with the vision of a global face-pay platform than probably we had ever contemplated," Miller told dot.LA. "The international community is embracing it faster than we expected."
The controversy behind facial recognition software is nothing new, with many observers expressing concerns regarding the privacy and security practices behind their biometric data being stored. Miller acknowledges that there are skeptics as with any new technology, but said the adoption of PopPay overseas is higher because "people aren't as concerned about privacy and data issues as they might be in America."
Decerry Donato
Decerry Donato is a reporter at dot.LA. Prior to that, she was an editorial fellow at the company. Decerry received her bachelor's degree in literary journalism from the University of California, Irvine. She continues to write stories to inform the community about issues or events that take place in the L.A. area. On the weekends, she can be found hiking in the Angeles National forest or sifting through racks at your local thrift store.
05:00 AM | February 15, 2023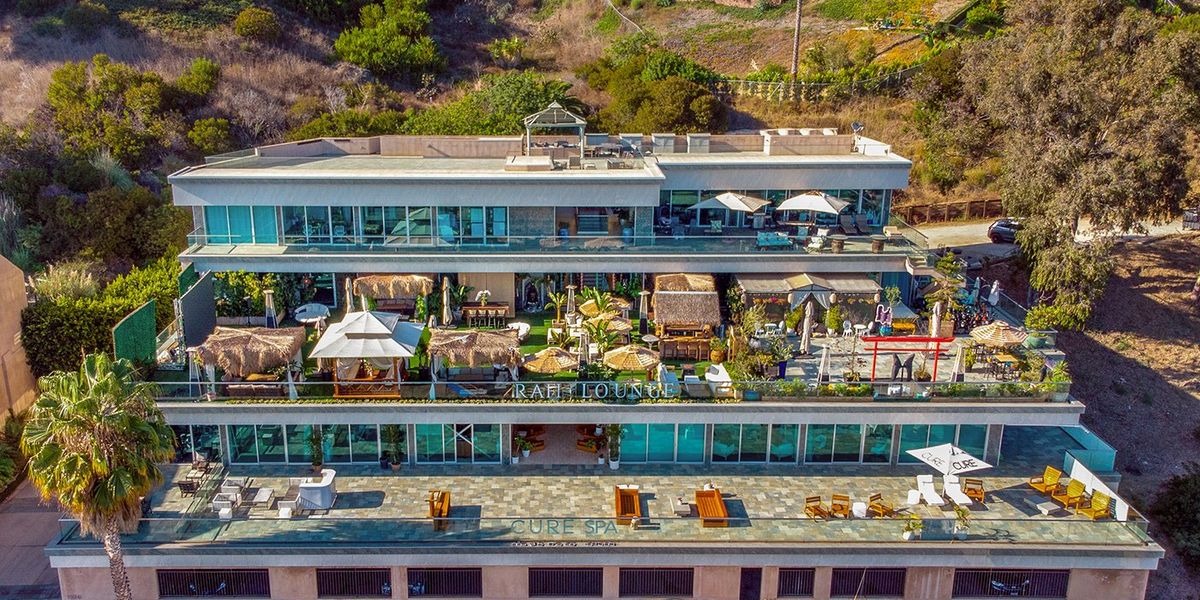 Photo: Rafi Lounge
Set in the foothills of Eastern Malibu across the street from Robert de Niro's Nobu, the Rafi Lounge, a NFT-powered wellness center and coworking space, somehow looks like both a beachfront country club and a swank monastery. On a clear day, you can see Catalina Island across the ocean. The sign above the entrance says, "Welcome, please allow us to reintroduce you to yourself."
Pushing through the braided rope entryway and passing a tranquil stone Buddha head waterfall, I arrived just after a yoga class former playboy model-turned "Dancing With the Stars" host Brooke Burke finished. The central open space that usually houses yoga mats or stationary bikes has been cleared off, and the giant projection screen behind the small stage is playing a tranquil plant video – an hour earlier, a larger-than-life Burke was on it helping clients "booty burn."
The building – which used to belong to a venture capital firm – has been totally transformed to look like nature's reclaimed it, dotted with lemon trees and cloaked in ornamental faux grass carpeting. Buddha statues are in every corner, some larger than five feet. On the way to one yoga room, there's a small shop selling pricey essential oils, Rafi Lounge merch, and CBD gummies. On the wall of the shop hang three breathtakingly detailed portraits of indigenous peoples made by the founder with charcoal. There's some construction ongoing, as they're converting former corner offices into hot yoga saunas and a spa.
On the day of my visit, the place is bustling with staff who are lugging boxes of Himalayan salt panels to install in the hot yoga room. Israeli-born Kung-Fu master and former monk Rafi Anteby, the founder of the eponymously named space, tells me that after our chat he plans to paint them all black to match the walls. No detail is too small to notice, something evident in his Mandala work.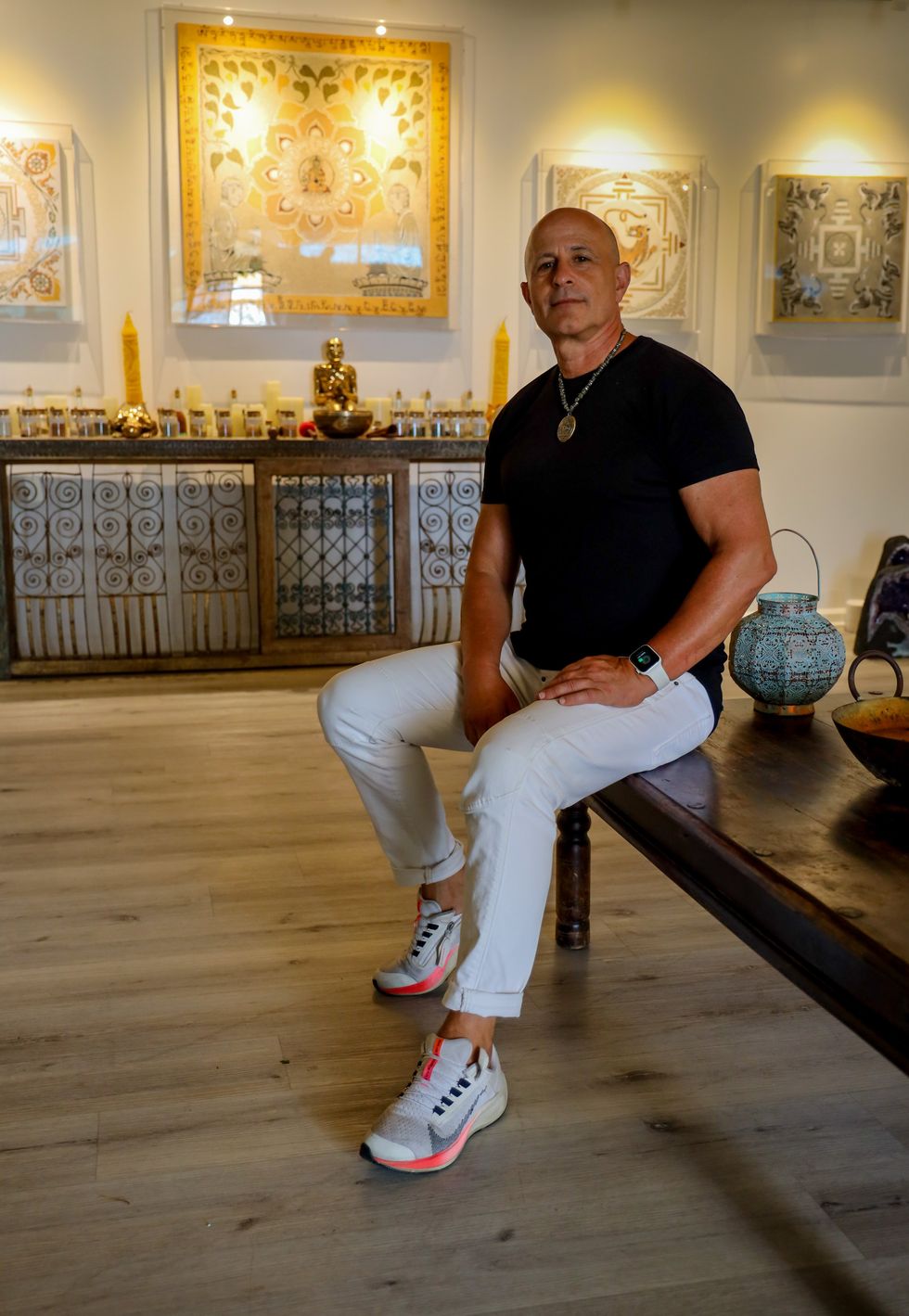 Rafi Lounge founder, Rafi Anteby, pictured here with his Mandala and sand collections. Photo: Rafi Lounge
The Rafi Lounge opened last year on November 10—the day before crypto exchange FTX went bankrupt. "Everyone said Rafi, go into a shutdown, don't do it," Anteby said. "I said I can't, because I pre-sold to members and I promised them [the launch is] what will happen."
Still, Anteby felt he couldn't renege on his promise to open the lounge to those who did buy in, so he forged ahead. So, what do NFTs have to do with a wellness center?
Each, according to Anteby, corresponds to a level of access. The least expensive, Unity, is the lowest tier and gives holders access to virtual classes. The second tier, Mindful, encompasses physical and virtual access to the Lounge. And the highest tier selling for $5,500, Awakened, are the ones Rafi is selling individually that act as an all-access pass to the Lounge and its benefits and events (including, Anteby said, "spiritual yacht parties"). Both Mindful and Awakened NFTs are lifetime memberships to Rafi Lounge, and include free access to annual retreats it hosts.
But facing the changing seasons of the crypto market and unwilling to sacrifice his brand by letting the Rafi Lounge tokens be resold to oblivion on public markets, Anteby took the drastic step to control his NFT inventory – buying up the remainder a mere day after the minting.
Anteby admitted he "lost a quarter of a million dollars" between creating and buying the NFTs back. But he said it was worth it: "I'm going to take each because I want to control who's coming to my lounge. I want to know that they will be my advocates as well."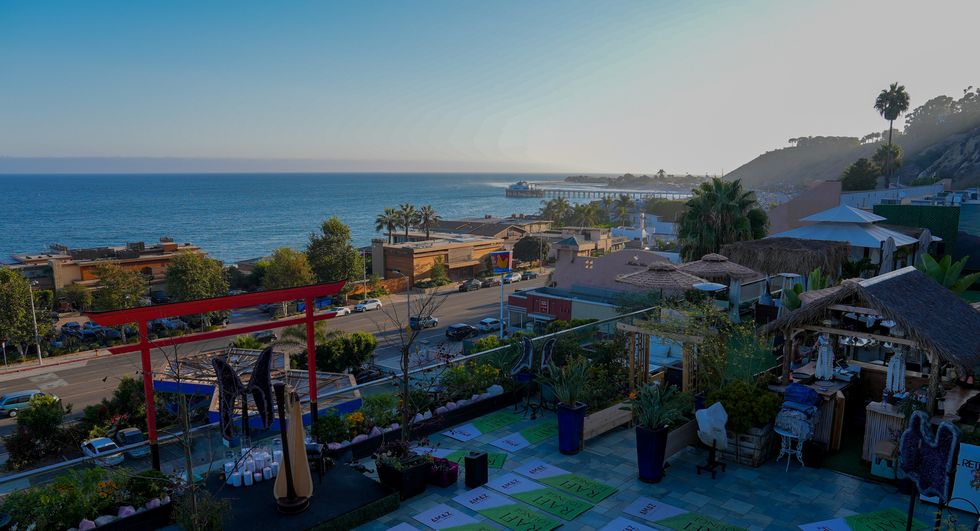 A view of the Rafi Lounge in the afternoon, before a yoga class. Photo: Rafi Lounge
Currently, there are 100 members, 55 of which are lifetime NFT holders. The 6,000 square-foot rooftop lounge is also open to the public. Which is to say, anyone can buy a 10-day pass for $250, pay the $40 fee for individual classes or come to public events. One of those people is Amie Yaniak who was diagnosed with stage four cancer last May that has since metastasized into her bones.
"I've never been anywhere like this. This was the first class I've done since the cancer, and it was just so cleansing," Yaniak says. While she's not a member, Yaniak told me she was interested in returning for more classes.

In addition to people like Yaniak, Anteby is also curating a more select crowd of well-to-do celebrities that can act as brand ambassadors for the lounge. He said he wants it to be a sort of more laid-back SoHo house, where top minds converge on the Pacific Ocean to make deals and network. Some of the names dropped during my tour of the property included Jamie Foxx (who Anteby calls a good friend), Chris Noth, Gladys Knight, and Equinox co-founder Lavinia Errico, whom I actually briefly met, since she's a member of the Lounge's advisory board.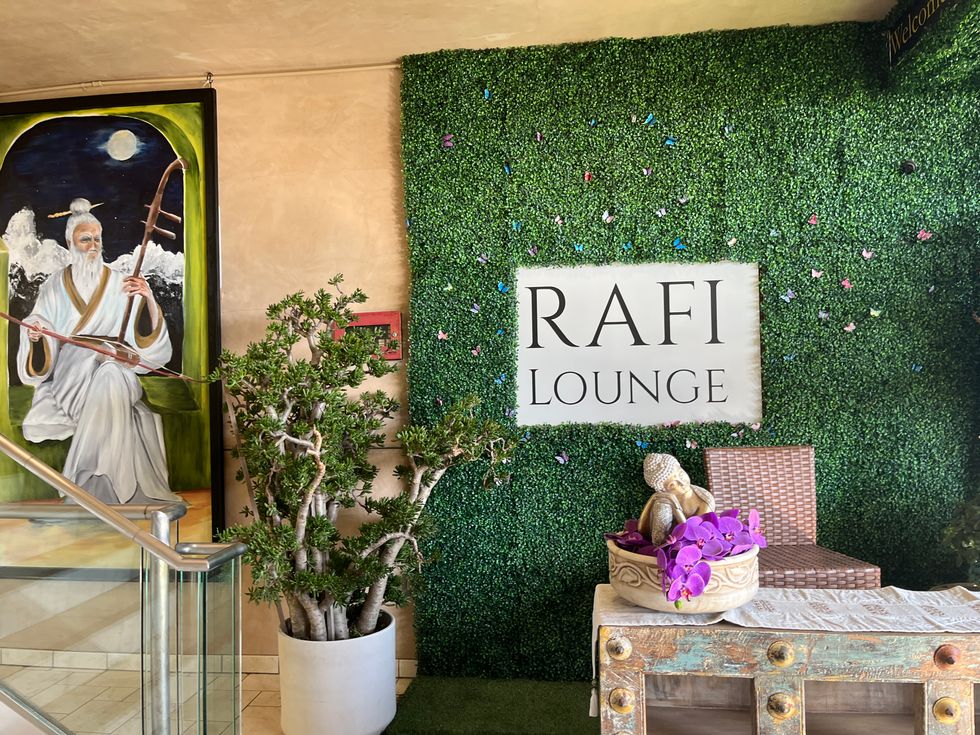 The lounge's entryway and check-in. Photo: Samson Amore
As Tame Impala wafts from the lounge's speakers, Anteby tells me stories of getting Taoist monks drunk at karaoke bars and studying medical qigong and tai chi in China. Anteby hung the intricate mandalas on the walls of a yoga room and he says they take around two years to complete as he carefully places individual grains of sand and uses tree sap to preserve their form. The mandalas are meant to be a contemplation of man's relationship with nature, which is partly why Anteby designed the NFT versions of them to resemble a sort of elemental fusion that combines water, fire and earth.
Owning an NFT also corresponds to owning a fraction of the Malibu Mandala Rafi made that hangs in the lounge.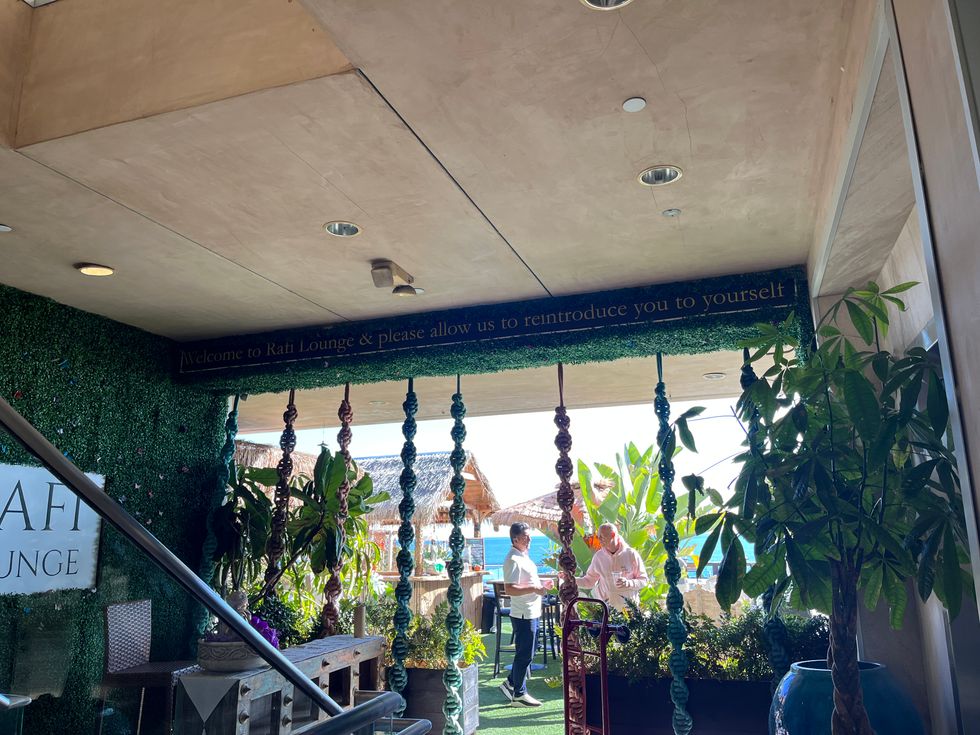 Anteby, right, speaks with a partner at his lounge in Malibu.Photo: Samson Amore
While Anteby admits the launch hasn't netted him any profits yet and said he's out around $1 million launching the place, he's determined to turn the Rafi Lounge into a franchise and has plans to open future locations in other cities big into tech and wellness like Miami, Scottsdale, Ariz., Newport Beach, and Austin.
Besides the obvious cases like Yaniak's, Anteby said he thinks the larger tech community needs a breather. "They all have digital burnout," he said. "It's more than just me helping you to breathe. You need to take care of yourself, and here people do that all the time."
Samson Amore
Samson Amore is a reporter for dot.LA. He holds a degree in journalism from Emerson College. Send tips or pitches to samsonamore@dot.la and find him on Twitter @Samsonamore.
https://twitter.com/samsonamore
samsonamore@dot.la
04:08 PM | January 19, 2023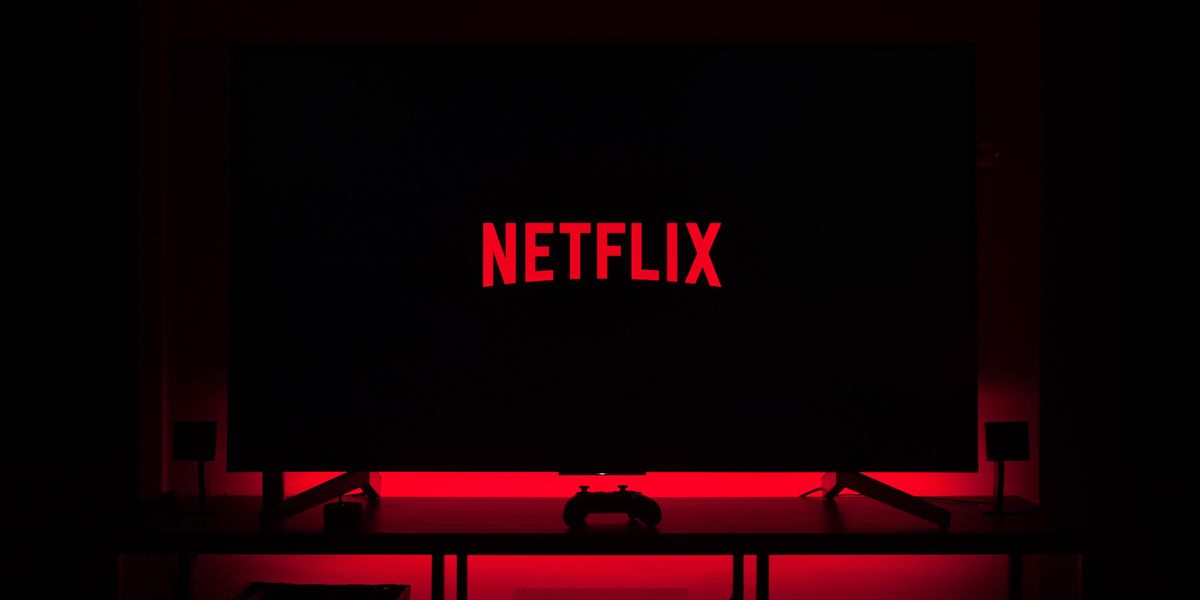 Photo by Thibault Penin on Unsplash
Netflix's earnings report contained a few surprises this fourth quarter, including the news that its founder and leader for 25 years Reed Hastings would step down.
The company also managed to subvert analysts' expectations by adding a hefty chunk of subscribers in its fourth quarter – causing the stock to tick up over 7% in after-hours trading. Netflix called 2022 a "tough year, with a bumpy start but a brighter finish," and claimed that it had a "clear path to reaccelerate our revenue growth" as well as "building even greater profitability over time."
Part of that profitability will come as the streaming service opens itself up to more users with more flexible pricing plans. Earlier this year Netflix announced it would offer a new subscription model that was cheaper, but supplemented by ads. The company launched that offering in November. People were skeptical at first about this new tier (after all, for most of its existence Netflix prided itself on not having ads), but it seems to be paying off, since Netflix gained a sizable chunk of subscribers this month – thanks to big hits like the Addams Family reboot "Wednesday," "Stranger Things 4," and Rian Johnson's film "Glass Onion."
The third quarter balance sheet was strong. Netflix posted revenue of $7.9 million for the fourth quarter, up 2% from this time last year. Annually, Netflix posted revenue of $32 billion, with about $4.5 billion left over in net income after expenses, compared to about $5 billion last year.
That said, Netflix holders have seen a slight dip in performance in the last year, with cumulative returns down 51%. Still, within the last five years the stock's return is up 54%, and according to Bloomberg's Dec. 31 figures, Netflix's stock has generated a return of 2,129% in the last decade.
Here are a few big takeaways from today's earnings, and what we have our eye on for Netflix's upcoming fiscal year.
Hastings says goodbye
Reed Hastings, who co-founded Netflix in 1997, announced today he'd step down from his role as co-CEO. Netflix has operated with this co-CEO model for a while now; previously Hastings held the job alongside co-CEO Ted Sarandos. But now Hastings will cede his position to Greg Peters, the company's former chief operating officer.
Hastings will still remain involved with the company as chairman of the board. He noted in a blog post Thursday that the reshuffle is basically a formalization of what's already been happening inside the company's C-suite, and said that he's "increasingly delegated the management of Netflix" to Peters and Sarandos over the last two and a half years anyway.
Subscribers are up, surprisingly
The streaming service added roughly 7.7 million subscribers in the fourth quarter of 2022. This exceeded the company's expectations, Netflix previously said it assumed it'd add only about 4.5 million new subscribers this quarter. To date, Netflix has 231 million paid subscribers globally, and its previous target was 227.6 million.
All eyes were on Netflix's new ad-supported tier, which debuted for $6.99/month in November as part of a venture with Microsoft. While Netflix didn't specify exactly how many of these new subscribers were paying for that specific plan, it's pretty clear, based on the number of new subscribers, that the venture is paying off. Especially as streaming services across the board are getting more expensive.
Peters said during an earnings interview Thursday that engagement with the ad-supported plans is roughly on par with its more expensive counterpart. Netflix's chief financial officer Spencer Neumann said he estimates about half of competitor Hulu's subscriber base is on a similar ad tier, and said he expects Netflix's ad business to be just as large as Hulu's "within several years."
Netflix also said customer and advertiser engagement with the ad-supported plan is better than expected, though it did say it aims to improve how it targets and measures those customers.
Overall, Netflix said the reaction from subscribers to the cheaper plan confirmed that it is not only a worthy offering but also has a shot at generating the same revenue, if not more, than its ad-free tier. Keep an eye on how Netflix reports growth this year, and if it will indeed offer more options for ad-based plans.
Unusually, Netflix declined to share specifics about its other developing business: gaming. In just over a year, the company pushed out 50 games, and said it plans to offer more games based on hit Netflix shows in the coming year.
Password sharing is still a bother
Finally, Netflix knows you're still using your grandma's password to watch "Wednesday," and it's getting fed up.
We've discussed the streamer's ambitions to crack down on password sharing, and that came up during today's earnings report. Netflix said it estimates 100 million households, if not more, share accounts, which it claims "undermines" its ability to make the service better.
To combat this, Netflix announced it will soon roll out paid sharing, a plan that would allow users to give permission to family and friends to join their plan even if they're not part of the same household. It's unclear how much this plan might cost, but Netflix said it will soon let users review which devices are using the app and transfer profiles to different accounts. It'll also soon give users the option to pay extra to share the service with people they don't live with – though that's definitely happening already, and it's unclear exactly how the company will prevent people from mooching.
Netflix also noted this move might tick off some account borrowers who might stop watching because they don't want to pay for an account, and warned "near-term engagement" could suffer. But it claimed that its "great slate of programming" will continue to reel in more people than it loses. We shall see about that.
Samson Amore
Samson Amore is a reporter for dot.LA. He holds a degree in journalism from Emerson College. Send tips or pitches to samsonamore@dot.la and find him on Twitter @Samsonamore.
https://twitter.com/samsonamore
samsonamore@dot.la