Photo courtesy of PopID.
PopID, a Pasadena-based startup that uses facial recognition software to enable payments, is venturing into the Middle East.
On Tuesday, PopID announced a partnership with financial services giant Visa that will promote its facial payment solution PopPay in the Middle East. PopID, which scans biometric facial data in real time to verify payments, has also teamed with investment firm Dubai Holdings to deploy its face-pay technology at the firm's assets across the region.
Dubai's Coca-Coca Arena, as well as retailers like Costa Coffee and grocery chain Géant, will be among the first merchants to use PopID's technology in the Middle East. PopID CEO John Miller said the technology would begin rolling out in the next couple of weeks.
Shoppers can enroll to use PopPay through a store's app—where their face can be linked to loyalty rewards programs—or through their bank's mobile app to link their face to a card.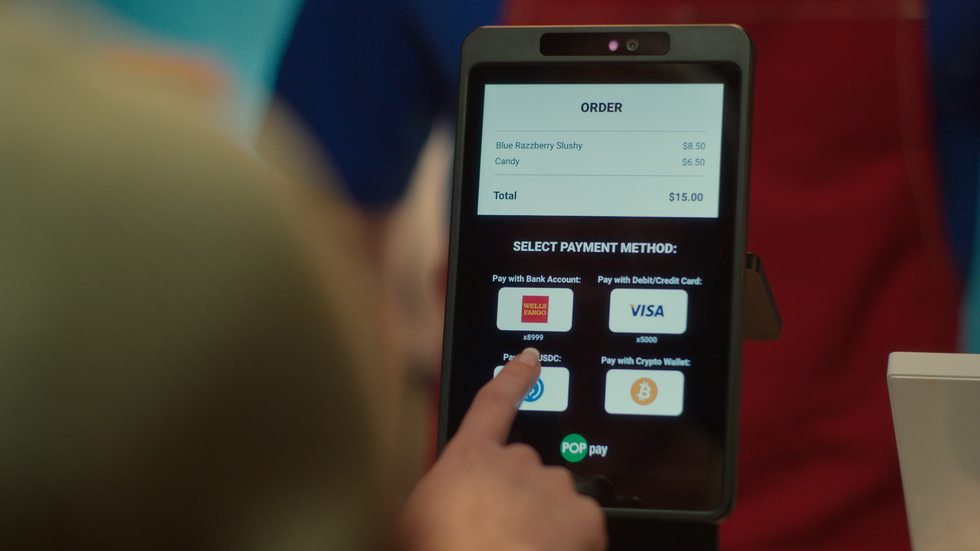 Customer getting ready to checkout using PopPay. Photo courtesy of PopID.
"It's about validation and getting people comfortable with the idea of face-pay as an alternative to the card and the phone," Miller said of the partnership with Visa.
This news comes a month after PopID inked a deal with events and venue management company ASM Global to install PopPay and PopEntry, its health screening and temperature checks platforms, at ASM venues around the world. The startup also partnered with SoftBank in November to launch its technology at restaurants in Japan. Since then, PopID has registered 5,000 new clients, bringing its total users to 90,000.
"We're moving faster with the vision of a global face-pay platform than probably we had ever contemplated," Miller told dot.LA. "The international community is embracing it faster than we expected."
The controversy behind facial recognition software is nothing new, with many observers expressing concerns regarding the privacy and security practices behind their biometric data being stored. Miller acknowledges that there are skeptics as with any new technology, but said the adoption of PopPay overseas is higher because "people aren't as concerned about privacy and data issues as they might be in America."