Custom Branded Employer App via Haystack
Betting that a considerable number of employees will be working remotely long after the pandemic ends, Haystack officially launched Tuesday to provide a centralized communications, HR and training hub for companies with more than 300 employees.

Its goal is to make big companies feel small.
Haystack centralizes all internal company information such as announcements, commonly viewed resources and employee profiles. It also integrates with the ever-growing list of apps companies employ – such as Slack, Workday, Confluence and Microsoft 365.
"The employee experience is broken," said co-founder and CEO Cameron Lindsay in a prepared statement announcing the launch. "The average employee switches between 30 plus different, disjointed internal applications to find mission-critical information, connect with co-workers to feel included in company culture or understand vital company policies and information."
The Santa Monica-based company has raised $8.2 million to fund its launch from Greycroft, Coatue Management, BoxGroup and Day One Ventures. Advisors and angel investors include prominent startup founders Biz Stone of Twitter, Marc Merril of Riot Games and Ari Mir of Clutter.
Even before its official launch, Nerdwallet, Chime Bank, MeUndies and Bungalow used the service.
"With the culture of remote work becoming more prevalent, the number of systems companies are required to use will increase and only exacerbate the feelings of isolation and confusion many employees are experiencing," Lindsay added.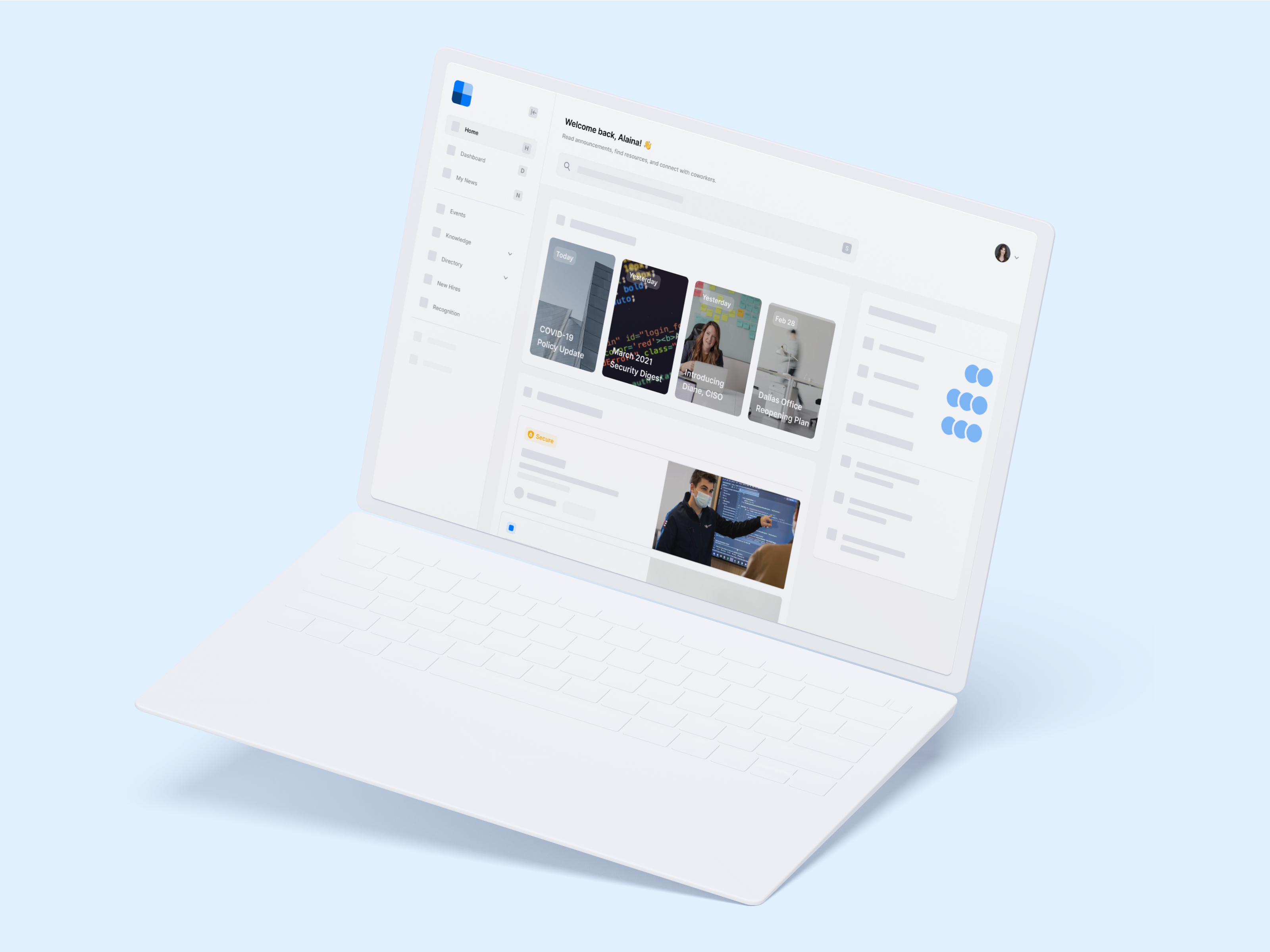 Haystack's desktop interface
Competitors include Palo Alto-based AeroFS and Modyo, which is based in Santiago, Chile.

Haystack was created by Lindsay — a Southern California native who attended Stanford University and built employee-centric products at Cornerstone OnDemand — and CTO Haibo Zhao.
Zhao came from Snap Inc, where he ran the special forces product experience team.
Born and raised in a remote village in China, Zhao learned programming on his Nintendo NES so he could build games by himself rather than having to shell out money for game cartridges. He received his PhD in Computer Science from The University of Georgia before landing at Google and then Snap.
Last year's seed round valued Haystack at $26.19 million, according to Pitchbook.