Alphabet, Microsoft, Amazon, and More Join Industry-Wide Layoff-Fest. Now Here's Sting
Lon Harris
Lon Harris is a contributor to dot.LA. His work has also appeared on ScreenJunkies, RottenTomatoes and Inside Streaming.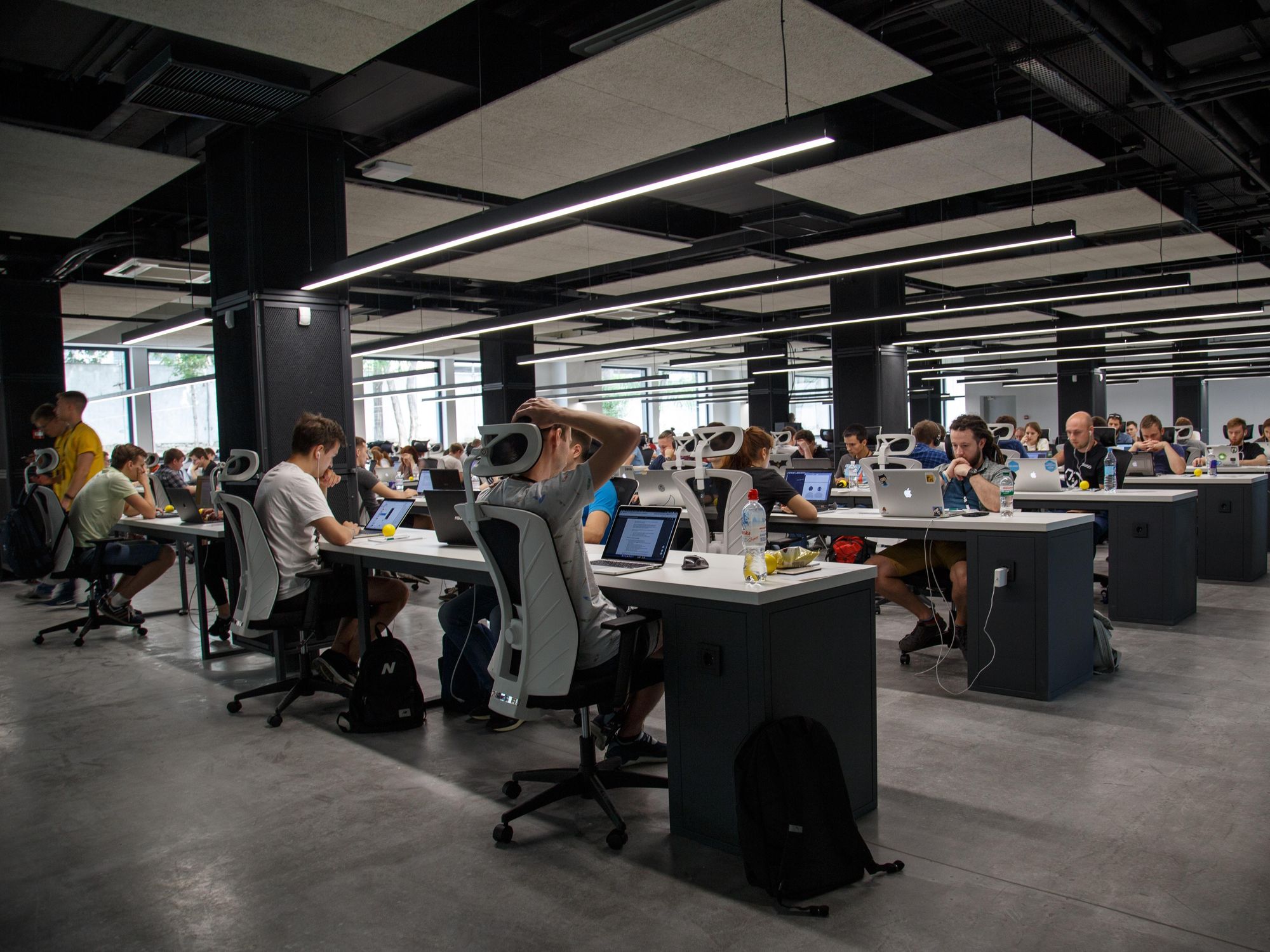 This is the web version of dot.LA's weekly newsletter. Sign up to get the latest news on Southern California's tech, startup and venture capital scene.
2023 is only 3 weeks old, and already, there have been enough layoffs throughout the tech and media industries for news organizations to publish actual round-ups.
Just this past week, Google's parent company Alphabet announced plans to cut around 6% of its global workforce, after CEO Sundar Pichai explained that he'd hired based on "a different economic reality" than the one facing the company today.
---
Fellow tech giant Microsoft also announced 10,000 job cuts, making up nearly 5% of its own global workforce. That comes after the company's 2022 round of layoffs to its consumer R&D division. Their explanation: an attempt to consolidate their staff and save money on office space by creating "higher density across our workspace."
As if that weren't painful enough, Amazon this week also announced 18,000 layoffs on its corporate side, among the widest-scale layoffs in the company's history. One department that will be hit particularly hard is Prime Air, Amazon's nascent drone delivery system that was a pet project of founder and Jeff Bezos. In a memo to remaining employees, Amazon's worldwide retail chief Doug Herrington chalked the decision up to "uncertain economic times" and an effort to "improve [the company's] cost structure."
If you include Meta dropping 11,000 staffers back in November – around 13% of its total workforce – that means that four of the top five largest tech companies in the world have announced significant layoffs in just the past few months. (Apple remains the lone holdout among the Big Five.)
And the situation isn't just limited to the largest players in the industry, either. 2023 kicked off with Salesforce announcing cuts to around 10% of its staff, or more than 7,000 employees, as part of a new "measured approach" to a "challenging" economic environment. This week, Vox Media announced plans to lay off 7% of its staff, or around 130 employees, while a plunge in sales will push online furniture retailer Wayfair to cull 1,750 people from its workforce. Plus coworking juggernaut WeWork also announced plans to layoff 300 people on Thursday. According to one estimate, the tech and media industries combined lost around 130,000 jobs in the past 12 months alone.
Though the explanations differ on specifics, for the most part, everyone's falling back on the same fundamental explanation. The early days of the pandemic boosted activity online – from streaming to ecommerce to telecommunications and beyond – pushing tech companies to adjust and expand their workforces accordingly. More recently, the economic headwinds have shifted, as investors have grown increasingly concerned about a potential recession and a protracted political battle over the "debt ceiling." This, in turn, has forced companies to rethink their overall strategies and cut costs.
Interest rates also tell part of the story. When interest rates were particularly low, investors found increasing appeal in tech stocks, which offered lower short-term profits but huge future potential and major long-term promises. (Think of companies like Uber and Tesla.) As interest rates increased, and investors sought more immediate returns, these kinds of stocks became less appealing, driving tech companies again toward austerity measures. Additionally, the cratering digital ad market has had a major impact on many tech and media companies, including major players like Google, Amazon, Snap, Netflix, and Meta.
Some questions remain, however, about the dire necessity of such deep cuts on an industry-wide level. To take one specific example, Microsoft earned more than $200 billion in 2022, and committed $69 billion to potentially acquire the video game publisher Activision Blizzard. The company has a market cap of over $1.7 trillion. As TechCrunch points out, the salaries of 10,000 employees are unlikely to have a major overall impact on the company's bottom line. In a case of deeply unfortunate timing, Microsoft's layoff news hit just hours after the company paid Sting to perform at an "intimate" event with executives at Davos in Switzerland.
Even without command performances from Rock and Roll Hall of Famers, repeated stories about cuts and tough economic times are almost certain to impact morale among those still working for tech companies. Particularly among younger workers who may be experiencing mass layoffs for the first time. Companies valued in the trillions culling journalists and engineers is a bitter pill to swallow, even if the top story on every technology website wasn't a consequence-free Sam Bankman-Fried waxing philosophical about his many alleged crimes from the comfort of his parents' kitchen.

Lon Harris
Lon Harris is a contributor to dot.LA. His work has also appeared on ScreenJunkies, RottenTomatoes and Inside Streaming.