Why Are Laid-Off Tech Workers Being Accused of Doing 'Fake Work?'
Lon Harris
Lon Harris is a contributor to dot.LA. His work has also appeared on ScreenJunkies, RottenTomatoes and Inside Streaming.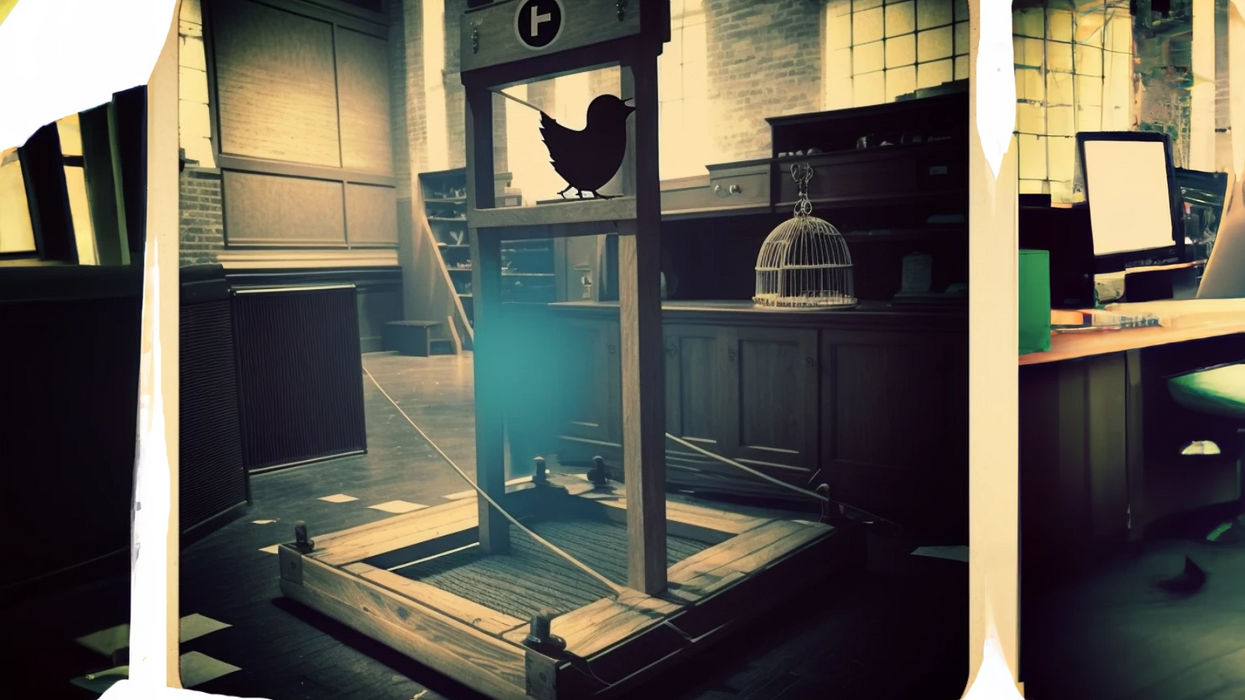 This is the web version of dot.LA's daily newsletter. Sign up to get the latest news on Southern California's tech, startup and venture capital scene.
This week, while speaking remotely to a Miami event hosted by the banking firm Evercore, prominent investor and "PayPal Mafia" vet Keith Rabois addressed the recent wave of layoffs across the tech sector.
Addressing the thousands of recently-terminated tech employees, Rabois said "all these people are extraneous," referring to their output as "fake work." "What these people actually do," Rabois explained, "they go to meetings."
---
Kind of insulting? Sure, but it's also hopefully intended as a broad generalization. We can presume that Rabois is just speaking extemporaneously and didn't mean to imply that EVERYONE who lost their job over the last several months was only pretending to work. With more time to consider his remarks, he'd likely clarify (at least one would hope) that he's just describing an overall trend.
But his comments also present a logical follow-up question: WHY would so many companies pay so many people to simply go to meetings, or even to do nothing?
Rabois posited a few theories. Google, he notes, purposefully hires top engineering talent, even without actual work for them to do, simply to keep them out of the hands of competitors. There's actually a name for this – predatory hiring – and while it might violate the spirit, if not the letter, of our nation's antitrust laws, Rabois nonetheless labels it a "pretty coherent" strategy from Google's POV.
In other cases, the argument gets more murky. Rabois refers to a company's overall number of employees as a "vanity metric" and a "false god," implying that companies like Meta were hiring people simply to boost their numbers and make a case for steady growth, even if they didn't actually have work for these new hires to perform. Now that investment dollars and ad sales are drying up, the strategy has been revealed and the companies are forced to drop all the extraneous hires.
If this is, in fact, accurate, it's the direct result of a venture capital and investment system that demands not just strong business models and profitability from founders but constant, even unsustainable growth. Rabois here seems to admit as much, but then weirdly reserves the bulk of his scorn for the lazy employees themselves. When discussing those Google engineers – remember, this is top talent Google would rather pay then see work for a rival company! - Rabois says they're happy to "be entitled, sit at their desks, and do nothing."
Even if it's true that many people are sitting at their desks at Google doing NOTHING, you have to wonder where he's getting the "entitled" part. It's not like tech employees are out here in the streets demanding jobs where all they have to do is send emails and attend meetings. They're being hired by companies, which clearly had SOME motivation in bringing them on board. How is this their fault? The ones who were demanding constant growth, to the point that C-suite executives felt they had to pad their ranks for appearances' sake, were the investors all along.
Rabois isn't alone among VCs at kind of shifting the blame here. His fellow venture capitalist Marc Andreessen has ranted in the past about the "laptop class" of middle-aged professionals who are "abstracted" from the real-world consequences of their lives and work. Andreessen's 2022 tweet about this Laptop Class received a positive response from future Twitter owner Elon Musk, who criticized the group as "disconnected from what it takes to make stuff." (Couldn't their bosses just assign them things to make, to keep them connected?)
Rabois actually mentioned Musk and Twitter specifically during his virtual Miami comments. According to Rabois, many other founders and investors "are watching Elon and Twitter, and he's clearly setting an example," though he allowed that it's perhaps "an extreme example." He also added that he would never bet against the guy.
Purely by coincidence, Rabois comments were written up on the same day that the UK paper iNews published an exposé on "the chaos of Elon Musk's Twitter," which include some insight on these same hiring and firing practices. Reporter Chris Stokel-Walker refers to Twitter as "a shell of its former self," down to 2,000 people from more than 8,000 when Musk came on board. He reports on various organizational problems and issues with miscommunication between current and former staffers, leading to a variety of headaches and bottlenecks. Many employees report getting "contradictory advice and directions" based on "Musk's ever-changing whims." One staff member said "there are no guidelines. There's no respect. There's absolutely zero transparency. It's awful." And of course, we're only a few days out from Musk using his own platform to mock a laid-off former employee with a disability, before ultimately backtracking and apologizing.
If this is the kind of model that other founders and investors are watching, we can only hope they're learning what pitfalls to avoid. Otherwise, it sort of sounds like Rabois is endorsing a system in which investors make unsustainable demands based on irrelevant metrics, forcing founders to alter their business models and strategies, and then when the entire broken system is finally revealed, shifting blame to the employees who were just doing the jobs for which they were hired. And that… can't be… right? Can it?
Lon Harris
Lon Harris is a contributor to dot.LA. His work has also appeared on ScreenJunkies, RottenTomatoes and Inside Streaming.