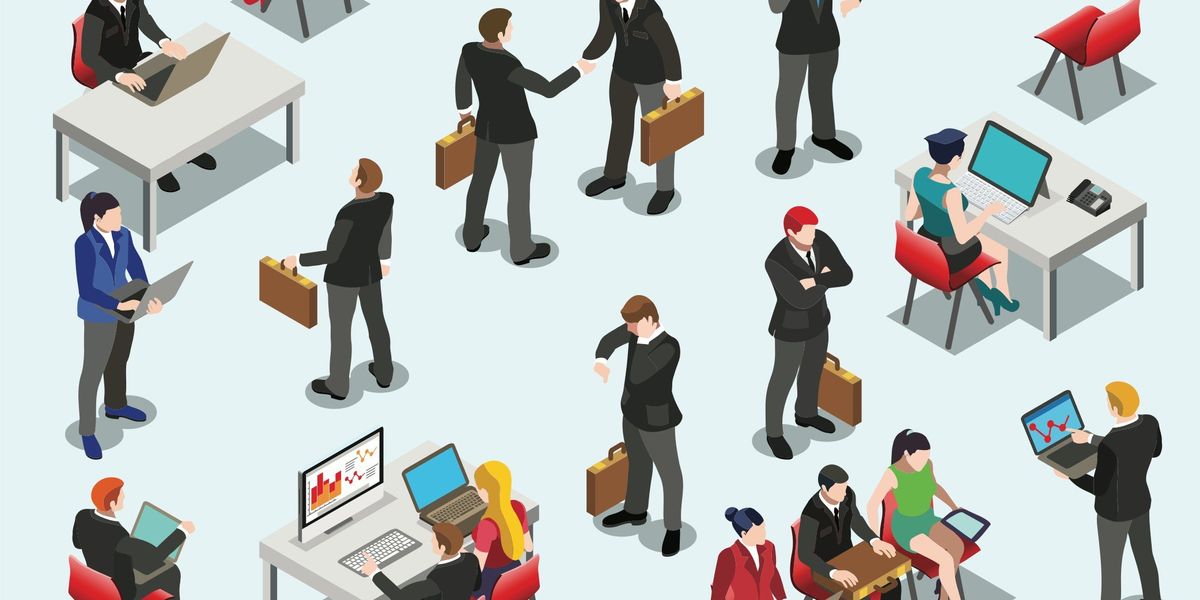 Despite Better Unemployment Numbers, Job Sites See 'an Early Tsunami Warning' in Hiring Data
This is the web version of dot.LA's weekly round-up newsletter. Sign up to get the latest news on Southern California's tech, startup and venture capital scene.
On Thursday, Tencent laid off nearly the entire editorial staff of the online gaming site Fanbyte, including the site's editor-in-chief, head of media, features editor, social editor, news editor, graphic designer, and podcast producer. Regrettably, for Tencent, they apparently also neglected to remove said social editor's privileges before the terminations went down, making the entire process likely more of a public spectacle than the company would have preferred.

---
By the time Fanbyte's Twitter bio was edited to snarkily refer to the layoffs, they were already the talk of social media. (The bio briefly read: "Tencent made $35 billion in net income last year and laid off almost every member of child company Fanbyte! Please support the staff elsewhere :)" It has since been changed back.) According to Fanbyte staffers, many of whom tweeted their way through the experience, individual employees were let go one-by-one, as part of a painstaking process that took several hours.
It can be hard to manage large-scale layoffs, even with more careful preparation. When cryptocurrency exchange Coinbase laid off 18% of their staff earlier this summer, they went with the opposite strategy, throttling impacted workers access to their company emails before sending them a PERSONAL email indicating that they'd been terminated. This helped to, in Coinbase's words, "ensure not even a single person made a rash decision that harmed the business or themselves." The move still generated complaints and controversy about the treatment of long-time, valued employees.
Sadly, this is not an isolated event in the world of games journalism. Plummeting traffic, white-hot competition, and fears of a coming recession and its wider impact on the gaming industry have led a number of sites and publishers to begin downsizing. Recent layoffs at troubled video game retailer GameStop also impacted employees at its press outlet, Game Informer. A number of esports sites – including Inven Global and Upcomer – have also laid off editorial staffers this summer. (Upcomer plans to pivot from editorial to video, a song and dance number freelance writers have certainly heard before.) Even the recently-revived game-focused cable network G4 has not been immune, cancelling livestreams earlier this week before letting go of an estimated 20-30 staffers.
Fanbyte's staffers make a decent point about being let go by Tencent, which—despite a recent stock dip—by all rights remains a massive and still extraordinarily profitable company. Tencent owns stakes in dozens of notable international game publishers and studios, including Riot Games, Epic Games, Roblox, Discord, and Pocket Gems. It's also a huge player in the app space, owning both WeChat and Tencent Music. (The company accounts for nearly 10% of the entire $27 billion US gaming market.) Earlier this week, Tencent announced a $300 million investment in "Assassin's Creed" publishers Ubisoft in the casual way most of us would reserve for adding Paramount+ to our Roku line-ups.
The conglomerate is arguably the most valuable company in China and the largest gaming company in the world; it pulled in around $88 billion in revenue last year alone. Even following a significant 6.3% drop earlier this week, Tencent's current market cap sits at around $890 billion. (It had surged past $1 trillion for the first time in 2022.) How much is there really to gain from firing a room full of "Fortnite" reviewers? — Lon Harris