How the WeChat Ban Could Ripple Through California Tech
Sam Blake
Sam primarily covers entertainment and media for dot.LA. Previously he was Marjorie Deane Fellow at The Economist, where he wrote for the business and finance sections of the print edition. He has also worked at the XPRIZE Foundation, U.S. Government Accountability Office, KCRW, and MLB Advanced Media (now Disney Streaming Services). He holds an MBA from UCLA Anderson, an MPP from UCLA Luskin and a BA in History from University of Michigan. Email him at samblake@dot.LA and find him on Twitter @hisamblake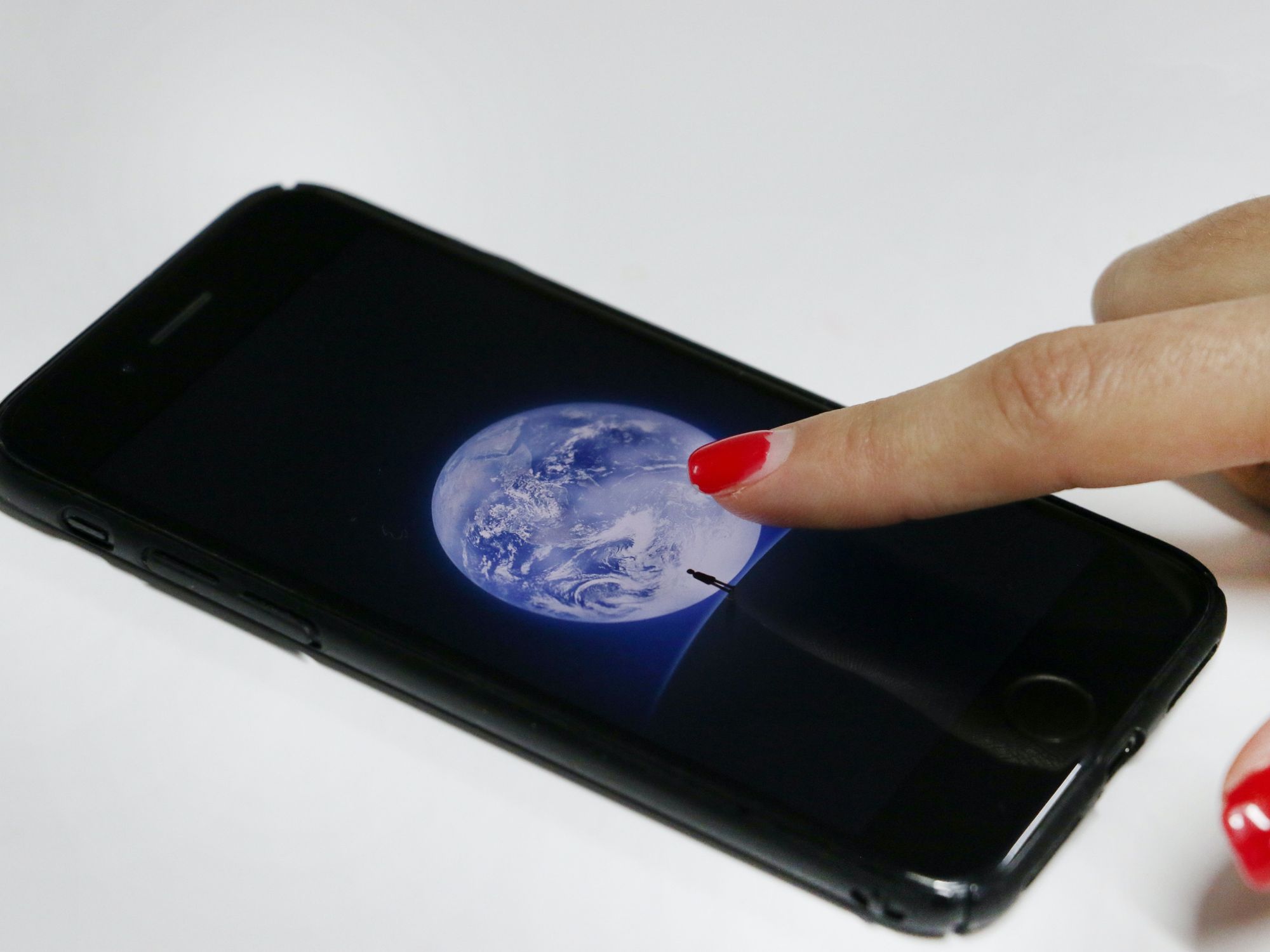 With investments in some of tech's best-known companies, China-based Tencent is one of the world's wealthiest funders. It's also, along with TikTok, a target of the Trump administration.
Last week, Trump signed an executive order that will bar U.S. transactions related to WeChat, one of many companies owned by Tencent, raising concerns about what other businesses might soon be impacted.

L.A.-based Riot Games is just one of many companies Tencent owns. It also holds shares in Activision Blizzard, Snap and Spotify, among others.
A White House official told the L.A. Times that Trump's executive order "only blocks transactions related to WeChat," but that hasn't stemmed concerns that Trump's actions could ripple through California, as companies and investors take another look at their relationships with China.

The executive order's language is vague – it does not, for example, specify what kind of transactions are banned. What it makes clear, however, is the Trump administration's concerns about Chinese tech companies.
"When people have to start defining where does WeChat end and Spotify begin, that's when people start to get more nervous," said Cynthia Cole, special counsel at Palo Alto-based Baker Botts, which specializes in data privacy and technology. With the executive orders, Trump's threats and their potential consequences have become "more real," she said.
Cole said CEOs are likely to be concerned with two things. For one, they may need to turn off the spigot of investment capital that has come from China.
"The reason these companies sold shares to Tencent is because they need capital to grow," Cole said. Now, however, they and others may need to look elsewhere.
The second concern is about perception. Being associated with a company whose integrity is under attack may turn customers and shareholders away, Cole said.
L.A.-based attorney Aaron Swerdlow added that "a lot of companies are taking a wait-and-see approach." Many companies are in a "holding pattern" as they seek to gauge the extent to which Trump's actions are political posturing before the November election, rather than harbingers of longer-term policy shifts.
Swerdlow, who does transactional work with tech companies at Weinberg Gonser LLP, added that investors are beginning to factor geopolitical uncertainty into their analyses of where to place their bets. Given that the U.S. government's China concerns relate to national security, Swerdlow says investment into tech and internet companies may slow, as clarity about what constitutes a national security risk remains unclear.
What's to come? Cole offered two predictions.
The first is that companies, especially those with ties to Tencent or ByteDance, will start to publicize that they respect data privacy and user security.
"I think we may see companies become more open about how they're using data," Cole said, "to try to differentiate themselves from bad actors." She added this could come in the form of more disclosure, including not only what data companies collect but also how they use it, and via marketing campaigns.
Cole's second prediction is a "chilling effect" among companies spooked by the prospects of what else Trump might do to his perceived corporate enemies, regardless of whether they have a tie to China.
That could mean companies become less inclined to take a defiant stance against the Trump administration, particularly as the election nears and politics become an ever bigger piece of the equation.
"Companies may be more concerned about the perception and wider ramifications of their actions," she said.
Swerdlow sees the potential for a chilling effect beyond the Chinese mainland. Pointing to Hong Kong, another arena where the U.S.-China tension is unfolding, he said some Chinese-backed companies may find money slower to arrive.
"Hong Kong is really an entrepot for money coming in and out of China to the world," he said. Now, however, with the Chinese government tightening its grip on the former British colony, its role as financial intermediary between East and West may shrink.
"Especially given the proximity between California and China, if money is frozen or coming more slowly out of China via Hong Kong to L.A.-based companies," even those that aren't directly implicated in Trump's executive orders may suffer.
The U.S. election may help to resolve some of the uncertainties businesses are facing amid the U.S.-China tensions. But Swerdlow said the Hong Kong question will likely remain unanswered until well after November.
---
Sam Blake primarily covers media and entertainment for dot.LA. Find him on Twitter @hisamblake and email him at samblake@dot.LA

Sam Blake
Sam primarily covers entertainment and media for dot.LA. Previously he was Marjorie Deane Fellow at The Economist, where he wrote for the business and finance sections of the print edition. He has also worked at the XPRIZE Foundation, U.S. Government Accountability Office, KCRW, and MLB Advanced Media (now Disney Streaming Services). He holds an MBA from UCLA Anderson, an MPP from UCLA Luskin and a BA in History from University of Michigan. Email him at samblake@dot.LA and find him on Twitter @hisamblake
https://twitter.com/hisamblake
samblake@dot.la