universal pictures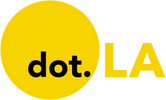 Get in the KNOW
on LA Startups & Tech
X
universal pictures
Craig Kornblau, now entertainment and media advisor for Alphabet's venture arm, GV (formerly Google Ventures), is familiar with disruption.
As president of home entertainment at Universal Pictures managing revenue over $2 billion, he saw his booming DVD business blow up during the 2008 financial crisis as consumers tightened their spending, having decided that what they wanted from their films was not ownership but access. But that experience showed Kornblau, who began his career at Disney, that adversity also creates opportunity. Out of that sea change emerged the rise of Redbox and Netflix rentals, which, he says, kicked off the modern era of entertainment.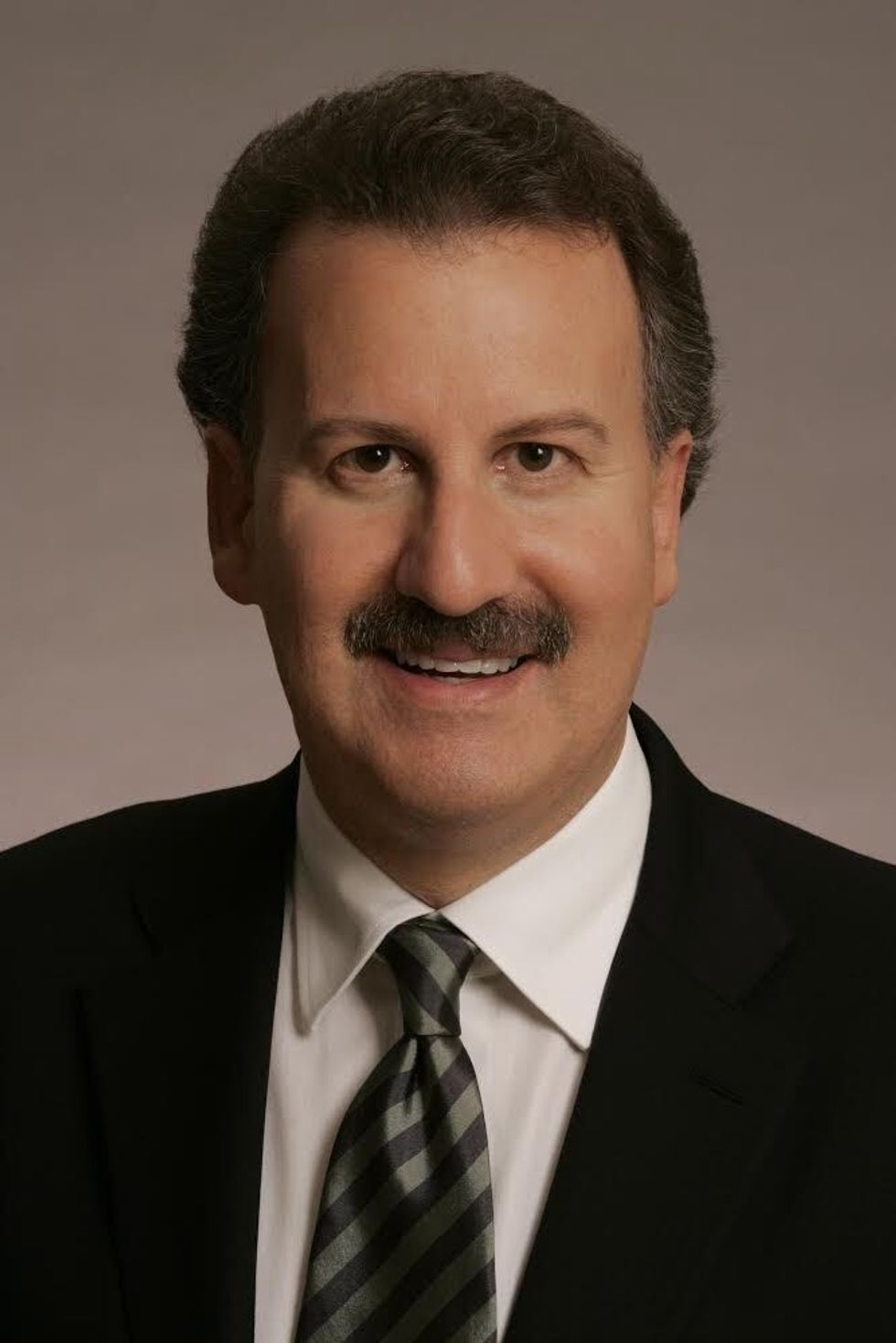 Craig Kornblau is entertainment and media advisor for Alphabet's venture arm, GV.
Today many argue that disruption of the entertainment industry has been accelerated by the coronavirus. As consumer behaviors and habits change, one increasingly vulnerable bulwark is the long-entrenched theatrical window, which has historically reserved an exclusive exhibition period for movie theaters.
Meanwhile streaming is increasingly available in the homes that are now our cocoons, and appears to be strengthening its hold on the future of video. As an example, Disney revealed in its most recent earnings report that its legacy businesses built on theme parks, retail and movies have been shellacked, while its streaming service Disney+ has outperformed expectations.
The upshot is that a film industry that was long tethered to screenwriter William Golding's maxim that "nobody knows anything" now finds itself shrouded in perhaps more uncertainty than ever.
For some clarity, dot.LA caught up with Kornblau to hear how his experience at both major studios and startup ventures shapes his thoughts on what the coronavirus pandemic will do to Hollywood, how the streaming wars will unfold, and which entertainment innovations he's most bullish about on the horizon.
As the forced shuttering of theaters has brought tough decisions to studios regarding what to do with their already-produced films, the sanctity of the theatrical window has come under scrutiny. Tension boiled over with a very public open-letter battle between leaders at Universal Pictures and AMC Theaters. You used to lead a business that directly followed that window of exclusivity; how do you see this playing out?

Kornblau: In reading all the articles covering those comments by Jeff Shell (Chief Executive of NBCUniversal) and Adam Aron (Chief Executive of AMC Theatres), you'd imagine the studio wants movies to come out at home the same day they reach the theater. But I don't think there are a lot of executives that want that. I think they want to not have a blackout period.
Historically, up until the pandemic, movies would come out in theaters and there'd be a 74-to-85-day delay until they were available in the home, which is absolutely the silliest thing ever. 90% of the box office is generated in 30 days on almost all movies, so films usually start to leave theaters after 30 days. Is there another industry where hundreds of millions of dollars are spent creating and marketing a product, it's only available for 30 days and then there's nowhere to use it or see it again for another 45 days?
If you're doing 90% of your business in 30 days, it's silly that there isn't an opportunity to see films at home on day 31. I think that's where the rubber will meet the road: the exhibitors will acknowledge that has to happen.
What do you think the studio heads are thinking about right now regarding their release strategy?
A lot of what they do will depend on how the coming-out party occurs. In the U.S., will theaters open incrementally, first in certain areas where people feel comfortable going to a theater? Will theaters open in some places but stay closed in places with a big chunk of America's theaters, like L.A. or New York? I think studios are thinking about whether they want to wait to release their films until they have 80% or more of the theaters open. Plus, how do you market a movie that won't come out around the country all at once?
Then on the other side, it's crystal clear that consumers are bingeing and taking full advantage of streaming. Now that we're all bound at home those consumers that haven't gotten into the SVOD/AVOD game are learning about it very quickly and embracing it. It's clear consumer habits are shifting much more broadly and quickly.
The result will be continued investment in your home theater. This has been going on for a long time but the pandemic has given more reason to invest in your home, since it's where you're spending so much time. The tech keeps getting better and people are spending more and more on their in-home experience. It may not be the home theater of a movie mogul, but it's yours.
So the hurdle to leave your home to go to a theater will keep getting higher. It's been doing that for years; it's not a radical change but it's an acceleration and amplification of a trend that's been going on for a long time.
Speaking of streaming, with so many players in the space, some analysts describe the current situation as unsustainable. Where do you think it's headed?
I think there's going to be more consolidation. The one thing that's crystal clear about technology and the world we live in today is it's made up of very few enormous companies that control an awful lot. I don't see that being any different in the world of entertainment. You don't have to look further than what's happened in music, where the six majors eventually shrunk down to three. There are an awful lot of streaming services and already consumers are questioning whether they need them. I think there will be fewer services but I think they'll have an extremely wide breadth of product to satisfy the consumer.
What's interesting to me is the appetite for risk that the major tech companies have. If you look up the top R&D spenders for last year, what you'll see at the very top is several of the biggest tech companies that happen to have streaming services. They're spending over $20bn on R&D every year. The entertainment companies aren't even on the list. You could argue their spend on content should be included in their R&D, but even if it was they may not make the list. I think we live in a world where the big get bigger and the appetite for risk gets bigger.
Do you think that appetite for risk will lead to tech companies making acquisitions?
I remember being at the studios and being fearful that Microsoft or Apple or Google was going to buy us. What became very clear very quickly, though, is that they really didn't need us. What they needed was creative talent. And with their money and their appetite for risk, they're a magnet for creative talent. It goes back to the big getting bigger. There are few tip-top creative names that haven't aligned with these big companies but the ones that have't probably will very soon. So the companies will increasingly have the content along with their tech. These are complex companies that see the power of entertainment and want to use that power to drive their entire business.
Why do you suppose they view entertainment as the way to do that?
It's the emotional connection with consumers. In my career, I stayed in home entertainment for 30 years because I never thought my business was about convincing someone to own or buy something; it was all about providing consumers an emotional experience, with amazing, culture-changing storytelling. I think the tech companies approach it similarly. Their entertainment business provides consumers with emotionally resonant experiences and stories, and that can help the rest of their business whether you're Apple trying to sell devices or Google selling services.
What types of entertainment innovation are you excited for on the horizon?
The reason I decided to work with early-stage and growth companies is, having lived in big corporate America and big entertainment companies, it's really hard to find massive innovation in large companies. I think real innovation is going to come from small companies.
There's an awful lot of attention on AR. As you sit at home, you can have experiences as if you're not at home, and I think that's a super interesting space. I'm not necessarily talking about big goggles, but experiences you can have on your smart devices -- tablet, phone. I think AR is poised for a massive explosion of growth.
The other area is the cloud. It's fascinating how before the pandemic many companies were already moving quickly to the cloud while others remained hesitant. What it translates to is now some companies are really hurting, those who had their equipment on premises, while companies that had moved their business to the cloud and can still run their business relatively easily. I think the pandemic will accelerate the movement to the cloud -- it's been happening, but I think it will create much more rapid movement there. In entertainment it'll change the face of production and distribution.
How have you seen the Los Angeles tech scene evolve throughout your career?
It's been extremely exciting to see the movement of all these enormous tech companies to L.A. They may not all be based here but they have a significant presence. It's not just Silicon Beach — it's all over the city, from Santa Monica to downtown. The spark of creativity that's been brought by these young companies that have chosen L.A. as their home rather than what may have been the traditional choice of the Bay Area is very exciting. And it's just starting.
(This interview has been edited for clarity and brevity)
---
Sam Blake covers media and entertainment for dot.LA. Find him on Twitter @hisamblake and email him at samblake@dot.LA

From Your Site Articles
Related Articles Around the Web
media.defense.gov
Here are the latest headlines regarding how the novel coronavirus is impacting the Los Angeles startup and tech communities. Sign up for our newsletter and follow dot.LA on Twitter for the latest updates.
Newsom eyeing how to reopen businesses -- at least in parts of the state
No concerts? No problem. Wave to host virtual performance series with avatars
Trolls scores $100 million in revenue from streaming, bypassing shuttered theaters; AMC lashes out
Newsom says eyeing how to reopen businesses -- at least in parts of the state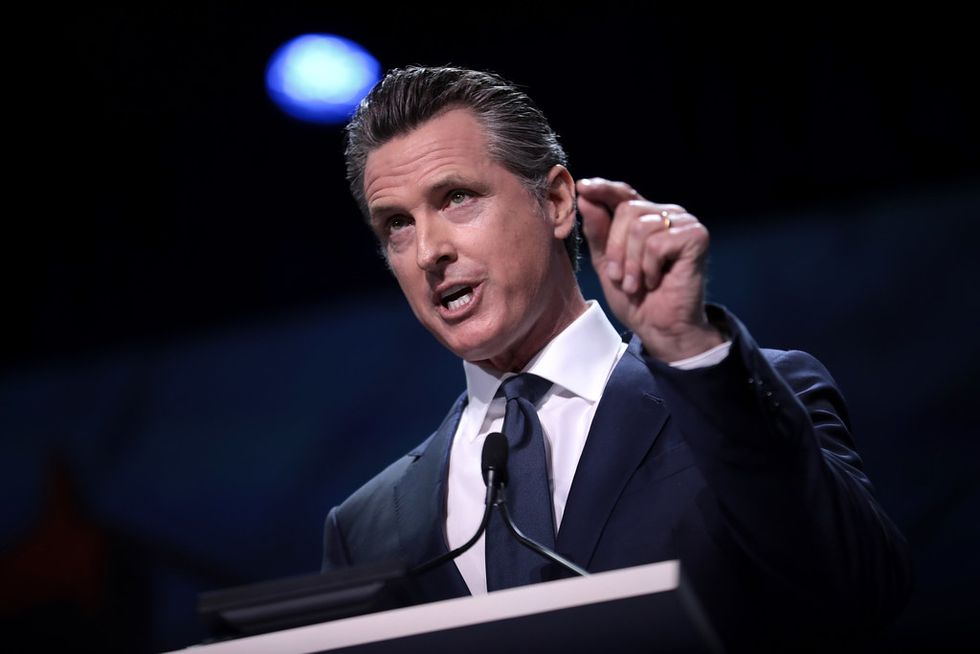 Los Angeles startups like Bird, ZipRecruiter, Shipsi and Tender Greens have been slammed in the fallout of the COVID-19 pandemic, being forced to layoff and furlough vast portions of their workforce. There was a glimmer of hope Tuesday that perhaps some businesses are getting closer to getting back to work. Gov. Gavin Newsom said Tuesday that he believes the state is "weeks, not months, away from making meaningful modifications" to its current shelter-at-home restrictions.
However, Newsom's announcement of a four-phase plan did not mention any specific dates in which non-essential business can open their doors. He said the state is examining data, and that additional progress needs to be made. During the same press conference, he said California education and health officials are examining even opening up school districts in certain parts of the state in late July or August. However, he is leaving many of the major decisions to regions of the state. Los Angeles County announced it surpassed 1,000 deaths on Tuesday from the coronavirus.
No concerts? No problem. Wave to host virtual performance series with avatars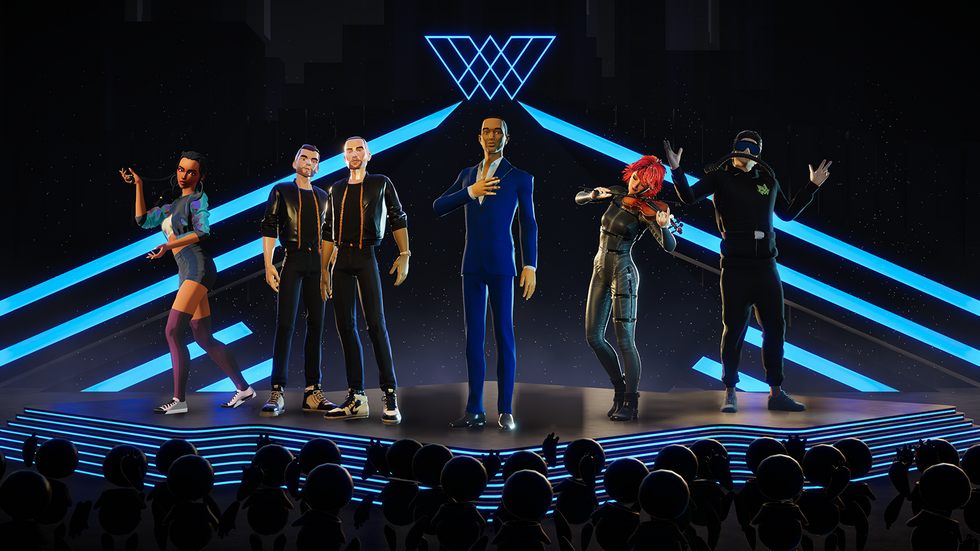 Wave
Wave, an L.A.-based entertainment technology company, announced it will host a series of virtual concerts throughout the spring and summer. Performers will include John Legend, Tinashe, and Galantis, the last of whom will kick off the "One Wave" series on Thursday, April 30. "Through our proprietary technology and core gaming capabilities," said Wave CEO Adam Arrigo in a statement, "Wave can go beyond the traditional live streaming concerts and create artist avatars, virtual environments and interactive experiences that truly immerse audiences at the nexus of gaming and entertainment."
"Performances will stream across various social media and gaming platforms, so fans can socialize and interact with the artists as they perform, cheer as part of a global avatar audience, voting on key show moments, play mini games, and socialize with each other," the statement continued. Wave, founded in 2016, claims that up to 500,000 fans have tuned in to its past virtual concerts. Proceeds from the One Wave series will go to non-profit organizations that could use a hand during the coronavirus pandemic, the company said.
Trolls scores $100 million in revenue from streaming, bypassing shuttered theaters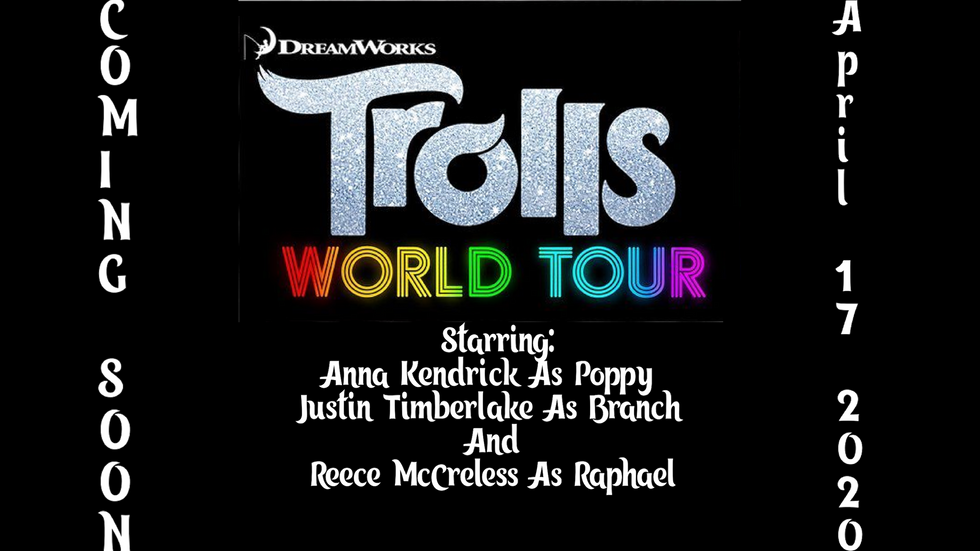 Universal Pictures' Trolls World Tour earned nearly $100 million in revenue over three weeks via streaming, The Wall Street Journal reported today. The sequel reportedly has already earned more revenue than the original Trolls film did over the five months of its traditional-style theatrical release. Theater owners have long fought for exclusive exhibition windows at the beginning of a film's release cycle, but with venues shuttered due to the coronavirus, studios have begun to look at streaming as an option to circumvent this entrenched arrangement.
The encouraging figures (which may have been boosted by circumstances) could add momentum to the theater-window paradigm's further unraveling. But not if the theater owners have their say. AMC, the nation's largest theater chain, already threw down the gauntlet pledging to boycott all Universal movies: "Effectively (sic) immediately AMC will no longer play any Universal movies in any of our theatres in the United States, Europe or the Middle East," AMC CEO and President Adam Aron said in a statement. "This policy affects any and all Universal movies per se, goes into effect today and as our theatres reopen, and is not some hollow or ill-considered threat."
Bring on the bird puns! On Wednesday, Comcast subsidiary NBCUniversal's streaming service, Peacock, takes flight. Initially available to a subset of Comcast cable and broadband subscribers, Peacock will reportedly spread its wings across Comcast's footprint by the end of April before expanding on July 15 to other cable company customers and web and streaming platforms.
The new service will hatch with up to 15,000 hours' worth of content. Peacock's library will include a flock of NBC favorites like Parks & Recreation, 30 Rock and Law & Order: SVU; movies from Universal Pictures and Dreamworks Animation such as Jurassic Park, E.T. and Shrek; and news segments, talk shows, original series and content from Telemundo. Peacock will also offer a selection of live sports (once those migrate back), and in 2021 will have exclusive rights to The Office.
Pricing will be tiered. Comcast customers will have full access with ads for free, or ad-free for $5/month. The behemoth has already forged a deal with Cox, another communications company, to provide their customers preferential access to Peacock, and is reportedly negotiating terms with others. Non-Comcast customers will have three options: limited content feathered with advertisements will be free; double the content with ads for $5/month; or no ads for $10/month.
Peacock will find itself perched alongside feisty competition. Yet whereas most of its streaming market competitors have zigged toward offering subscription-based video on-demand (SVOD), Peacock's advertising-based (AVOD) platform represents a bit of a zag.
"One thing that helps Peacock stand out is that it will feature some content for free," said Ross Benes, analyst at eMarketer.
In such a crowded field (see below), Peacock's relatively strong content slate should help, too.
Select Streaming Services

*Most common plan
**Expected to launch in May 2020
The coronavirus complicates the picture. On one hand, demand for streaming is up. Comcast has touted a 50% year-on-year increase in video on-demand viewing among its cable customers in March.
But countertrends abound. With most filming halted due to physical distancing, Peacock had to push a "significant" number of its original show releases to 2021, per a company press briefing earlier this week. The absence of live sports has increased demand for some other forms of content, but it also weakens what would have been a competitive advantage for Peacock. The postponement of the Olympics hurts, too, as NBC can no longer use the event to goose subscribers nor promote the service on its other assets. And a weak economy threatens to squeeze disposable incomes and tighten advertising spend; Magna Global, a research firm, recently cut its 2020 U.S. ad sales forecast from 6.6% annual growth to a 2.8% decline.
Add it up, and it's no wonder Peacock executives wrote earlier this week that "we are viewing 2020 as a runway to 2021."
A Strategic Bird

That runway metaphor looks apt on a broader timescale, too. Several industry sources told dot.LA that Comcast's strategy is to use Peacock to hedge its business units.
"The overriding initial purpose of Peacock," said media analyst Bruce Leichtman, "is to add value for Comcast's 28.6 million (and growing) broadband subscribers."
Sources also told dot.LA that part of the strategy is to retain Pay-TV customers while also guiding a controlled move toward streaming.
Few companies have as much to lose from cord cutting as Comcast. According to analysts, the firm would be wise to accommodate this seemingly inevitable trend, while trying to limit the rate at which one of its cash cows is cannibalized.
Indeed, several of Peacock's features cater to an audience still attuned to the ways of pay-TV. That starts with offering them free access, which will nevertheless bring in streaming revenue from the ads. And, in contrast to customers who've grown used to ad-free offerings like Netflix, a cable TV audience will not likely find Peacock ads much of a deterrent to using the service. Yet perhaps neither will other potential customers, given that Peacock reportedly plans to limit ad loads to five minutes per hour, and experiment with new kinds of advertising, such as interactive ads, meant to be more user-friendly than the typical spot.
Analysts appear split as to whether ad-supported customers will bring in more revenue than subscribers paying a higher price.
"In general, programmatic advertising doesn't necessarily add a lot" of incremental value, said Brian Wieser of GroupM, an advertising firm, referring to Peacock's ability to target ads to viewers based on data.
But others have reported that Hulu's AVOD customers do in fact bring in more revenue than their ad-free counterparts, and insiders at NBCUniversal anticipate the same, per a source familiar with the matter. Also encouraging on this front is eMarketer's forecast from 2019 of 103% growth in streaming ad spending from 2019 to 2023.
Plus, flying alongside Comcast should help.
"Comcast already has all these relationships with advertisers, so that's a big advantage," one NBCUniversal employee told dot.LA.
Other potential differentiating features include the numerous Peacock "channels" that will carry pre-programmed linear content aligned under certain themes (such as Saturday Night Live, NBC News, and Unsolved Mysteries); the high volume of familiar shows and movies; and the automatic playing of content upon opening the service, much like turning on the tube.
Although Peacock has reportedly locked in several 18-month advertising commitments, analysts and investors doubtlessly await clues on company plans and expectations in the April 30th first-quarter earnings call. But it may be difficult to find them. Since Peacock is not its own company, its performance will not be broken out in financial reports. And, as with many streaming providers, the numerous subsidies that boost subscriber numbers mean not every figure can be taken at face value.
"Because Comcast subscribers will get it for free, pure subscription figures won't tell the entire story," said Benes. "The more pertinent behavior to look at is whether people are actually spending time watching it."
---
Sam Blake covers entertainment and media for dot.LA. Find him on Twitter @hisamblake and email him at samblake@dot.LA