Craig Kornblau, now entertainment and media advisor for Alphabet's venture arm, GV (formerly Google Ventures), is familiar with disruption.
As president of home entertainment at Universal Pictures managing revenue over $2 billion, he saw his booming DVD business blow up during the 2008 financial crisis as consumers tightened their spending, having decided that what they wanted from their films was not ownership but access. But that experience showed Kornblau, who began his career at Disney, that adversity also creates opportunity. Out of that sea change emerged the rise of Redbox and Netflix rentals, which, he says, kicked off the modern era of entertainment.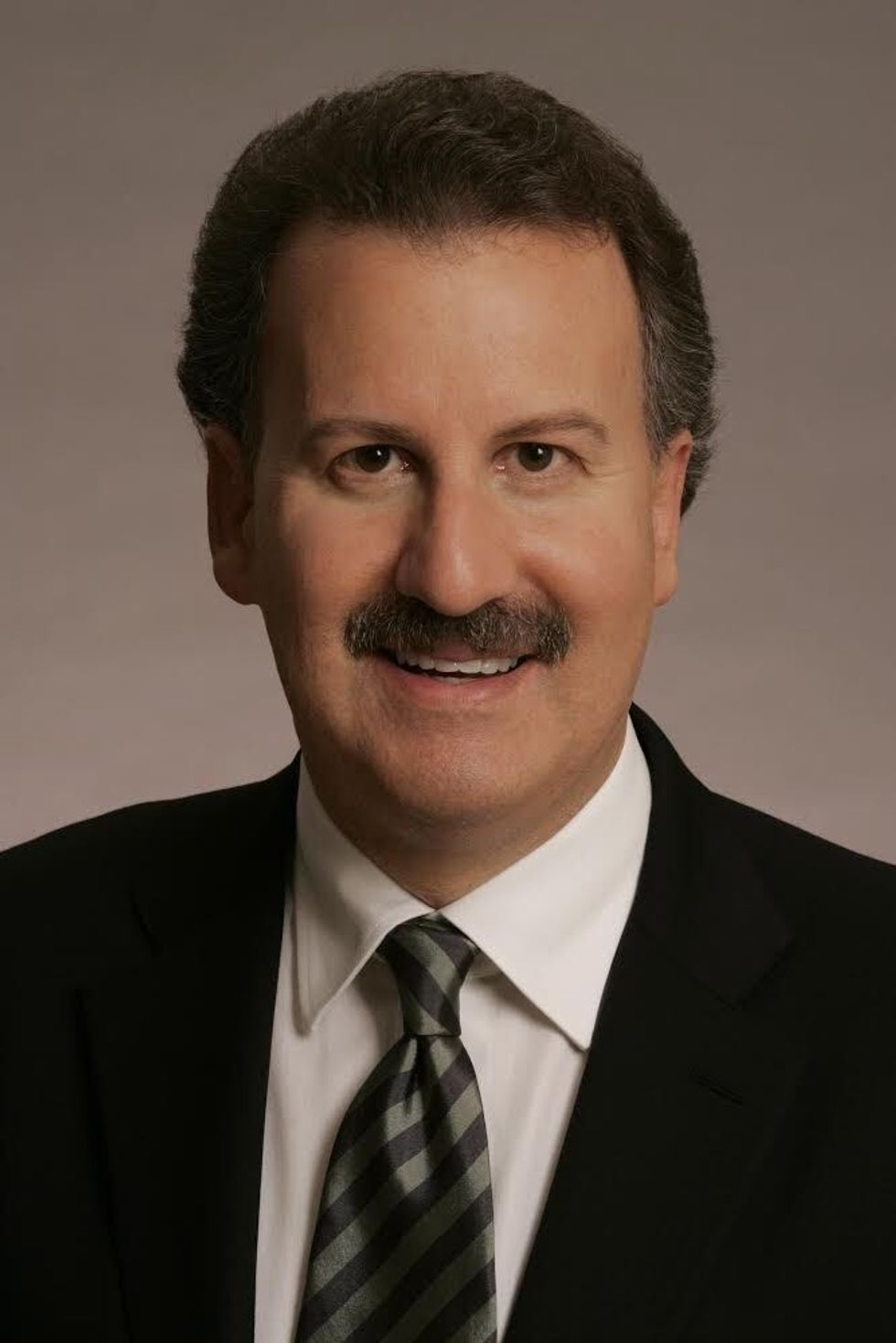 Craig Kornblau is entertainment and media advisor for Alphabet's venture arm, GV.
Today many argue that disruption of the entertainment industry has been accelerated by the coronavirus. As consumer behaviors and habits change, one increasingly vulnerable bulwark is the long-entrenched theatrical window, which has historically reserved an exclusive exhibition period for movie theaters.
Meanwhile streaming is increasingly available in the homes that are now our cocoons, and appears to be strengthening its hold on the future of video. As an example, Disney revealed in its most recent earnings report that its legacy businesses built on theme parks, retail and movies have been shellacked, while its streaming service Disney+ has outperformed expectations.
The upshot is that a film industry that was long tethered to screenwriter William Golding's maxim that "nobody knows anything" now finds itself shrouded in perhaps more uncertainty than ever.
For some clarity, dot.LA caught up with Kornblau to hear how his experience at both major studios and startup ventures shapes his thoughts on what the coronavirus pandemic will do to Hollywood, how the streaming wars will unfold, and which entertainment innovations he's most bullish about on the horizon.
As the forced shuttering of theaters has brought tough decisions to studios regarding what to do with their already-produced films, the sanctity of the theatrical window has come under scrutiny. Tension boiled over with a very public open-letter battle between leaders at Universal Pictures and AMC Theaters. You used to lead a business that directly followed that window of exclusivity; how do you see this playing out?

Kornblau: In reading all the articles covering those comments by Jeff Shell (Chief Executive of NBCUniversal) and Adam Aron (Chief Executive of AMC Theatres), you'd imagine the studio wants movies to come out at home the same day they reach the theater. But I don't think there are a lot of executives that want that. I think they want to not have a blackout period.
Historically, up until the pandemic, movies would come out in theaters and there'd be a 74-to-85-day delay until they were available in the home, which is absolutely the silliest thing ever. 90% of the box office is generated in 30 days on almost all movies, so films usually start to leave theaters after 30 days. Is there another industry where hundreds of millions of dollars are spent creating and marketing a product, it's only available for 30 days and then there's nowhere to use it or see it again for another 45 days?
If you're doing 90% of your business in 30 days, it's silly that there isn't an opportunity to see films at home on day 31. I think that's where the rubber will meet the road: the exhibitors will acknowledge that has to happen.
What do you think the studio heads are thinking about right now regarding their release strategy?
A lot of what they do will depend on how the coming-out party occurs. In the U.S., will theaters open incrementally, first in certain areas where people feel comfortable going to a theater? Will theaters open in some places but stay closed in places with a big chunk of America's theaters, like L.A. or New York? I think studios are thinking about whether they want to wait to release their films until they have 80% or more of the theaters open. Plus, how do you market a movie that won't come out around the country all at once?
Then on the other side, it's crystal clear that consumers are bingeing and taking full advantage of streaming. Now that we're all bound at home those consumers that haven't gotten into the SVOD/AVOD game are learning about it very quickly and embracing it. It's clear consumer habits are shifting much more broadly and quickly.
The result will be continued investment in your home theater. This has been going on for a long time but the pandemic has given more reason to invest in your home, since it's where you're spending so much time. The tech keeps getting better and people are spending more and more on their in-home experience. It may not be the home theater of a movie mogul, but it's yours.
So the hurdle to leave your home to go to a theater will keep getting higher. It's been doing that for years; it's not a radical change but it's an acceleration and amplification of a trend that's been going on for a long time.
Speaking of streaming, with so many players in the space, some analysts describe the current situation as unsustainable. Where do you think it's headed?
I think there's going to be more consolidation. The one thing that's crystal clear about technology and the world we live in today is it's made up of very few enormous companies that control an awful lot. I don't see that being any different in the world of entertainment. You don't have to look further than what's happened in music, where the six majors eventually shrunk down to three. There are an awful lot of streaming services and already consumers are questioning whether they need them. I think there will be fewer services but I think they'll have an extremely wide breadth of product to satisfy the consumer.
What's interesting to me is the appetite for risk that the major tech companies have. If you look up the top R&D spenders for last year, what you'll see at the very top is several of the biggest tech companies that happen to have streaming services. They're spending over $20bn on R&D every year. The entertainment companies aren't even on the list. You could argue their spend on content should be included in their R&D, but even if it was they may not make the list. I think we live in a world where the big get bigger and the appetite for risk gets bigger.
Do you think that appetite for risk will lead to tech companies making acquisitions?
I remember being at the studios and being fearful that Microsoft or Apple or Google was going to buy us. What became very clear very quickly, though, is that they really didn't need us. What they needed was creative talent. And with their money and their appetite for risk, they're a magnet for creative talent. It goes back to the big getting bigger. There are few tip-top creative names that haven't aligned with these big companies but the ones that have't probably will very soon. So the companies will increasingly have the content along with their tech. These are complex companies that see the power of entertainment and want to use that power to drive their entire business.
Why do you suppose they view entertainment as the way to do that?
It's the emotional connection with consumers. In my career, I stayed in home entertainment for 30 years because I never thought my business was about convincing someone to own or buy something; it was all about providing consumers an emotional experience, with amazing, culture-changing storytelling. I think the tech companies approach it similarly. Their entertainment business provides consumers with emotionally resonant experiences and stories, and that can help the rest of their business whether you're Apple trying to sell devices or Google selling services.
What types of entertainment innovation are you excited for on the horizon?
The reason I decided to work with early-stage and growth companies is, having lived in big corporate America and big entertainment companies, it's really hard to find massive innovation in large companies. I think real innovation is going to come from small companies.
There's an awful lot of attention on AR. As you sit at home, you can have experiences as if you're not at home, and I think that's a super interesting space. I'm not necessarily talking about big goggles, but experiences you can have on your smart devices -- tablet, phone. I think AR is poised for a massive explosion of growth.
The other area is the cloud. It's fascinating how before the pandemic many companies were already moving quickly to the cloud while others remained hesitant. What it translates to is now some companies are really hurting, those who had their equipment on premises, while companies that had moved their business to the cloud and can still run their business relatively easily. I think the pandemic will accelerate the movement to the cloud -- it's been happening, but I think it will create much more rapid movement there. In entertainment it'll change the face of production and distribution.
How have you seen the Los Angeles tech scene evolve throughout your career?
It's been extremely exciting to see the movement of all these enormous tech companies to L.A. They may not all be based here but they have a significant presence. It's not just Silicon Beach — it's all over the city, from Santa Monica to downtown. The spark of creativity that's been brought by these young companies that have chosen L.A. as their home rather than what may have been the traditional choice of the Bay Area is very exciting. And it's just starting.
(This interview has been edited for clarity and brevity)
---
Sam Blake covers media and entertainment for dot.LA. Find him on Twitter @hisamblake and email him at samblake@dot.LA