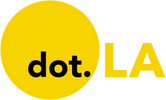 Get in the KNOW
on LA Startups & Tech
X
Sam Blake
Sam primarily covers entertainment and media for dot.LA. Previously he was Marjorie Deane Fellow at The Economist, where he wrote for the business and finance sections of the print edition. He has also worked at the XPRIZE Foundation, U.S. Government Accountability Office, KCRW, and MLB Advanced Media (now Disney Streaming Services). He holds an MBA from UCLA Anderson, an MPP from UCLA Luskin and a BA in History from University of Michigan. Email him at samblake@dot.LA and find him on Twitter @hisamblake
Photo by Jerome on Unsplash
Event Hub began 2020 with optimism. It was picking up steam after graduating the mostly virtual 2019 Techstars Anywhere accelerator program and ready to launch into a booming events industry.
At the time, the L.A. startup was primarily a marketplace for connecting event organizers with companies and entrepreneurs to sell their wares and promote their brands at exhibitor booths.
---
"Then the bottom dropped out completely from live events," founder and chief executive Michael Bleau told dot.LA. "New sales disappeared (and) we saw a wave of cancellations and postponements."
As they watched organizers struggle to convert their in-person events to virtual get-togethers, Event Hub saw an opportunity. Since then, it has pivoted — not only to keep itself afloat — but to throw a lifeline to the sinking events industry and its many stakeholders.
The damage that the pandemic has inflicted on the event industry goes beyond ticket sales. Bleau notes that many events earn over half their income from sponsorships and revenue shares with vendors. Many craft vendors and artisans count on the summer circuits for their livelihoods.
According to a survey conducted earlier this year by IEG, an advisory and research firm, there is widespread concern that the events industry will never look the same. New guidelines from the Event Safety Alliance, a nonprofit trade group, highlight the need to limit event attendance in order to comply with social distancing. Bleau points out that this likely means fewer sponsors and partners as well, which further threatens the viability that event producers can cover their costs.
So Event Hub created a new digital platform.
The company will build on the traction it created from a pilot launch event with Seattle's Pride Parade at the end of June with the upcoming Retrospekt music festival, which is based out of L.A. and will be held virtually from July 11-12.
Viewers tuning in to the event will see a virtual "vendor village" showcasing exhibitors below the "main stage" at the top of their web browsers. Vendors will be able to interact with attendees who visit their "booths" via video chat or text, engaging with them in real time as they browse the offerings for sale. Exhibitors can also post their own media files and external links to customize their virtual stalls. And once the event is over, the vendor pages stay live for up to 30 days to allow for residual traffic.
The organizers can use the booths for extended programming, too, such as side stages or breakout rooms.
Bleau says that Event Hub serves clients in a way that current livestreaming platforms do not.
"YouTube livestream monetizes for YouTube," he says, "not the event organizer." In contrast, Event Hub allows organizers to retain control in exchange for a flat, per-event license fee.
Looking beyond the realm of entertainment, Bleau says he has been in talks with political event organizers. Candidates would be able to livestream their speeches and then meet with attendees via virtual tables.
He expects to see somewhere between 50-100 vendors at Retrospekt, and says he's in discussions with other event organizers interested in featuring up to 600.
"There's really no limit to how many vendors the platform can support," he says.

If and when in-person activity becomes more realistic, Bleau thinks Event Hub will continue to be an appealing option.
"This is a great virtual standalone venue, a great hybrid option, and a great supplement when in-person events return," he says.
However it plays out, Event Hub will be flexible thanks to its pandemic pivot.
---
Sam Blake primarily covers entertainment and media for dot.LA. Find him on Twitter @hisamblake and email him at samblake@dot.LA

Sam Blake
Sam primarily covers entertainment and media for dot.LA. Previously he was Marjorie Deane Fellow at The Economist, where he wrote for the business and finance sections of the print edition. He has also worked at the XPRIZE Foundation, U.S. Government Accountability Office, KCRW, and MLB Advanced Media (now Disney Streaming Services). He holds an MBA from UCLA Anderson, an MPP from UCLA Luskin and a BA in History from University of Michigan. Email him at samblake@dot.LA and find him on Twitter @hisamblake
https://twitter.com/hisamblake
samblake@dot.la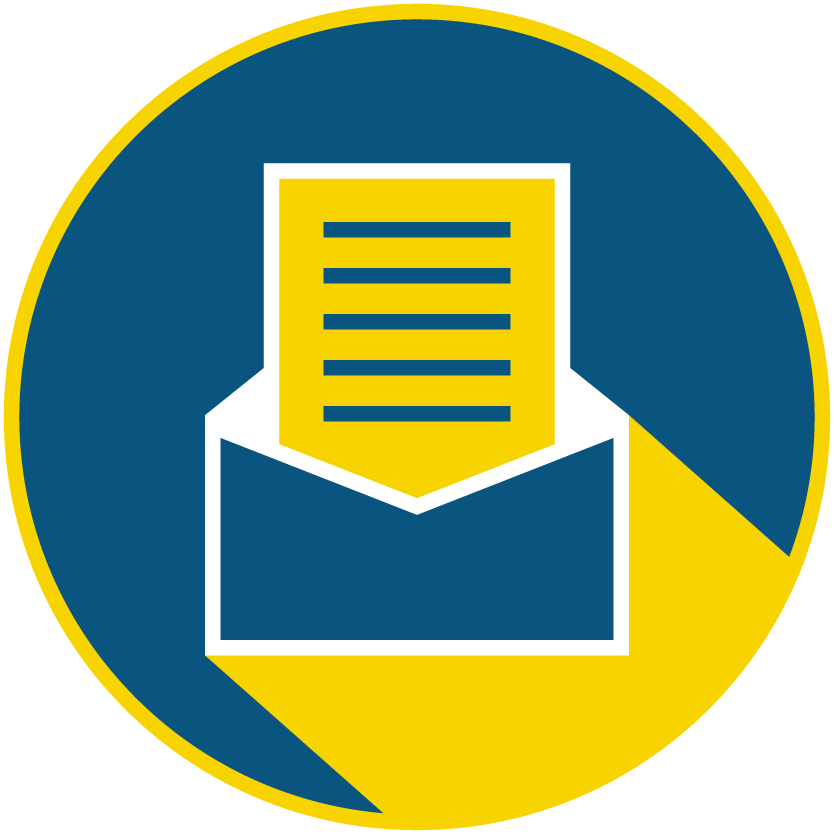 Subscribe to our newsletter to catch every headline.
Kristin Snyder
Kristin Snyder is an editorial intern for dot.la. She previously interned with Tiger Oak Media and led the arts section for UCLA's Daily Bruin.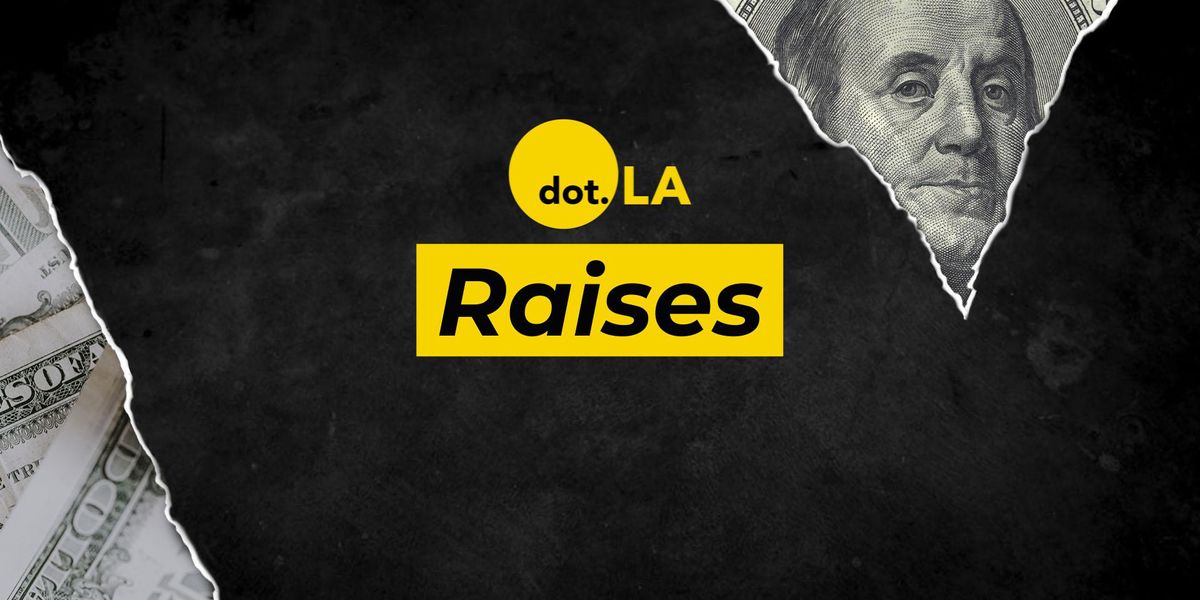 Image by Joshua Letona
This week in "Raises": A pair of Web3 platforms for gamers landed funding, as did a Manhattan Beach medical startup looking to bolster primary care via nurse practitioners. Meanwhile, a Santa Monica-based investment firm launched its seventh fund with more than $14 billion in dry powder.
Venture Capital
Improvado, a marketing data aggregation platform, raised $22 million in a Series A funding round led by Updata Partners.

Web3 gaming platform FreshCut raised $15 million in funding led by Galaxy Interactive, Animoca Brands and Republic Crypto.
Medical startup Greater Good Health raised $10 million in a funding round led by LRVHealth.
Joystick, a Web3 platform for gamers and creators, raised $8 million in seed funding.
Open source data protection company CipherMode Labs raised $6.7 million in seed funding led by Innovation Endeavors .
Mobile phone charging network ChargeFUZE raised $5 million in seed funding led by Beverly Pacific, TR Ventures, VA2, Jason Goldberg and Al Weiss.
Polygon, a startup aiming to better diagnose children with learning disabilities, raised $4.2 million in seed and pre-seed funding led by Spark Capital and Pear VC.
Pique, a virtual women's sexual health clinic, raised $4 million in a seed funding round led by Maveron.
Psudo, a sneaker startup that utilizes recycled water bottles and 3D sublimation printing to create its shoes, raised $3 million in a seed funding round led by SternAegis Ventures.

Funds
Santa Monica-based investment firm Clearlake Capital Group raised $14.1 billion for its seventh flagship fund.
Raises is dot.LA's weekly feature highlighting venture capital funding news across Southern California's tech and startup ecosystem. Please send fundraising news to Kristin Snyder (
kristinsnyder@dot.la
).
Kristin Snyder
Kristin Snyder is an editorial intern for dot.la. She previously interned with Tiger Oak Media and led the arts section for UCLA's Daily Bruin.
Kristin Snyder
Kristin Snyder is an editorial intern for dot.la. She previously interned with Tiger Oak Media and led the arts section for UCLA's Daily Bruin.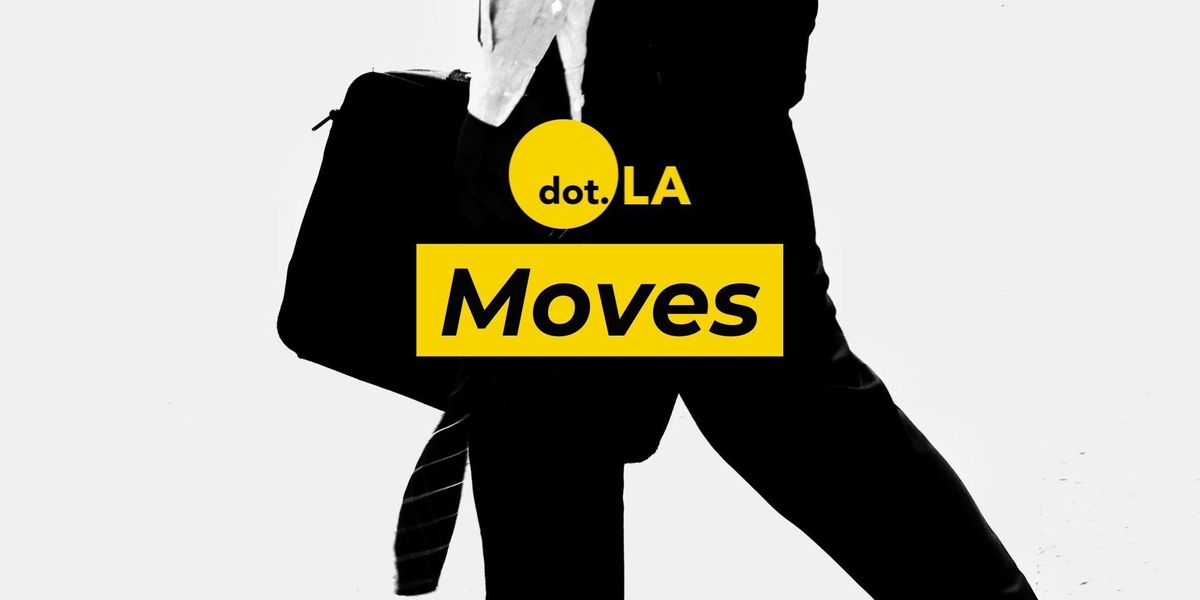 Photo by James Opas | Modified by Joshua Letona
"Moves", our roundup of job changes in L.A. tech, is presented by Interchange.LA, dot.LA's recruiting and career platform connecting Southern California's most exciting companies with top tech talent. Create a free Interchange.LA profile here—and if you're looking for ways to supercharge your recruiting efforts, find out more about Interchange.LA's white-glove recruiting service by emailing Sharmineh O'Farrill Lewis (sharmineh@dot.la). Please send job changes and personnel moves to moves@dot.la.
***
FaZe Clan brought on Zach Katz as the gaming and media company's new president and chief operating officer. Katz was previously the chief executive officer of the music tech investment fund Raised in Space Enterprises.
TikTok brand factory LINK Agency promoted Dustin Poteet to chief creative officer. Poteet was previously creative director at the firm.
Livestream shopping platform Talkshoplive hired Tradesy co-founder John Hall as its chief technology officer. Universal Music Group Nashville's former vice president of digital marketing, Tony Grotticelli, also joins the company as vice president of marketing.
Anjuli Millan will take over as head of original content at Snap after three years of overseeing production for the division.
Tech and media company Blavity hired Nikki Crump as general manager of agency. Crump joins the company from Burrell Communications Group.
O'Neil Digital Solutions, which provides customer communications and experience management for the health care industry, hired Eric Ramsey as national account sales executive. Ramsey joins from T/O Printing.

Investment firm Cresset Partners named Tammy Funasaki as managing director of business development. Funasaki previously served as head of investor relations for Breakwater Management.
From Your Site Articles
Related Articles Around the Web
Kristin Snyder
Kristin Snyder is an editorial intern for dot.la. She previously interned with Tiger Oak Media and led the arts section for UCLA's Daily Bruin.
Christian Hetrick
Christian Hetrick is dot.LA's Entertainment Tech Reporter. He was formerly a business reporter for the Philadelphia Inquirer and reported on New Jersey politics for the Observer and the Press of Atlantic City.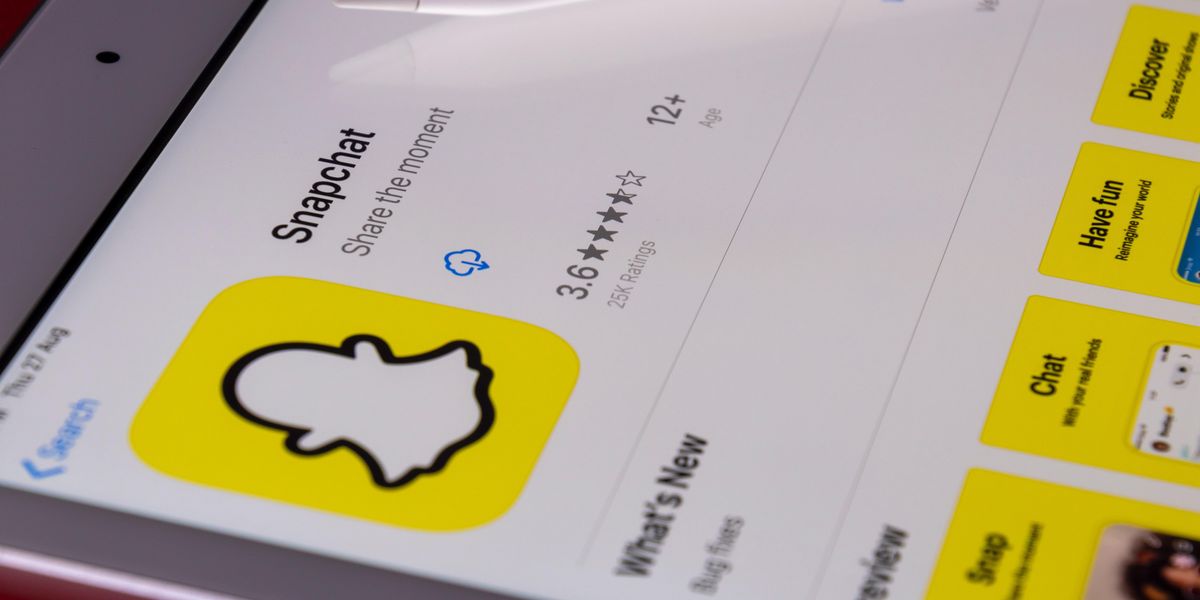 Snapchat is preparing to roll out enhanced parental controls that would allow parents to see who their teenagers are chatting with on the social media app, according to screenshots of the upcoming feature.
Snap's parental controls.
Courtesy of Watchful.
Snapchat is planning to introduce Family Center, which would allow parents to see who their children are friends with on the app and who they've messaged within the last seven days, according to screenshots provided by Watchful, a product intelligence company. Parents would also be able help their kids report abuse or harassment.
The parental controls are still subject to change before finally launching publicly, as the Family Center screenshots—which were first reported by TechCrunch—reflect features that are still under development.
Santa Monica-based Snap and other social media giants have faced mounting criticism for not doing more to protect their younger users—some of whom have been bullied, sold deadly drugs and sexually exploited on their platforms. State attorneys general have urged Snap and Culver City-based TikTok to strengthen their parental controls, with both companies' apps especially popular among teens.
A Snap spokesperson declined to comment on Friday. Previously, Snap representatives have told dot.LA that the company is developing tools that will provide parents with more insight into how their children are engaging on Snapchat and allow them to report troubling content.
Yet Snap's approach to parental controls could still give teens some privacy, as parents wouldn't be able to read the actual content of their kids' conversations, according to TechCrunch. (The Family Center screenshots seen by dot.LA do not detail whether parents can see those conversations).
In addition, teenage users would first have to accept an invitation from their parents to join the in-app Family Center before those parents can begin monitoring their social media activity, TechCrunch reported.

Christian Hetrick
Christian Hetrick is dot.LA's Entertainment Tech Reporter. He was formerly a business reporter for the Philadelphia Inquirer and reported on New Jersey politics for the Observer and the Press of Atlantic City.