Peacock Gets a Bump in Users, Even as NBC's Olympics Viewership Declines
Sam Blake
Sam primarily covers entertainment and media for dot.LA. Previously he was Marjorie Deane Fellow at The Economist, where he wrote for the business and finance sections of the print edition. He has also worked at the XPRIZE Foundation, U.S. Government Accountability Office, KCRW, and MLB Advanced Media (now Disney Streaming Services). He holds an MBA from UCLA Anderson, an MPP from UCLA Luskin and a BA in History from University of Michigan. Email him at samblake@dot.LA and find him on Twitter @hisamblake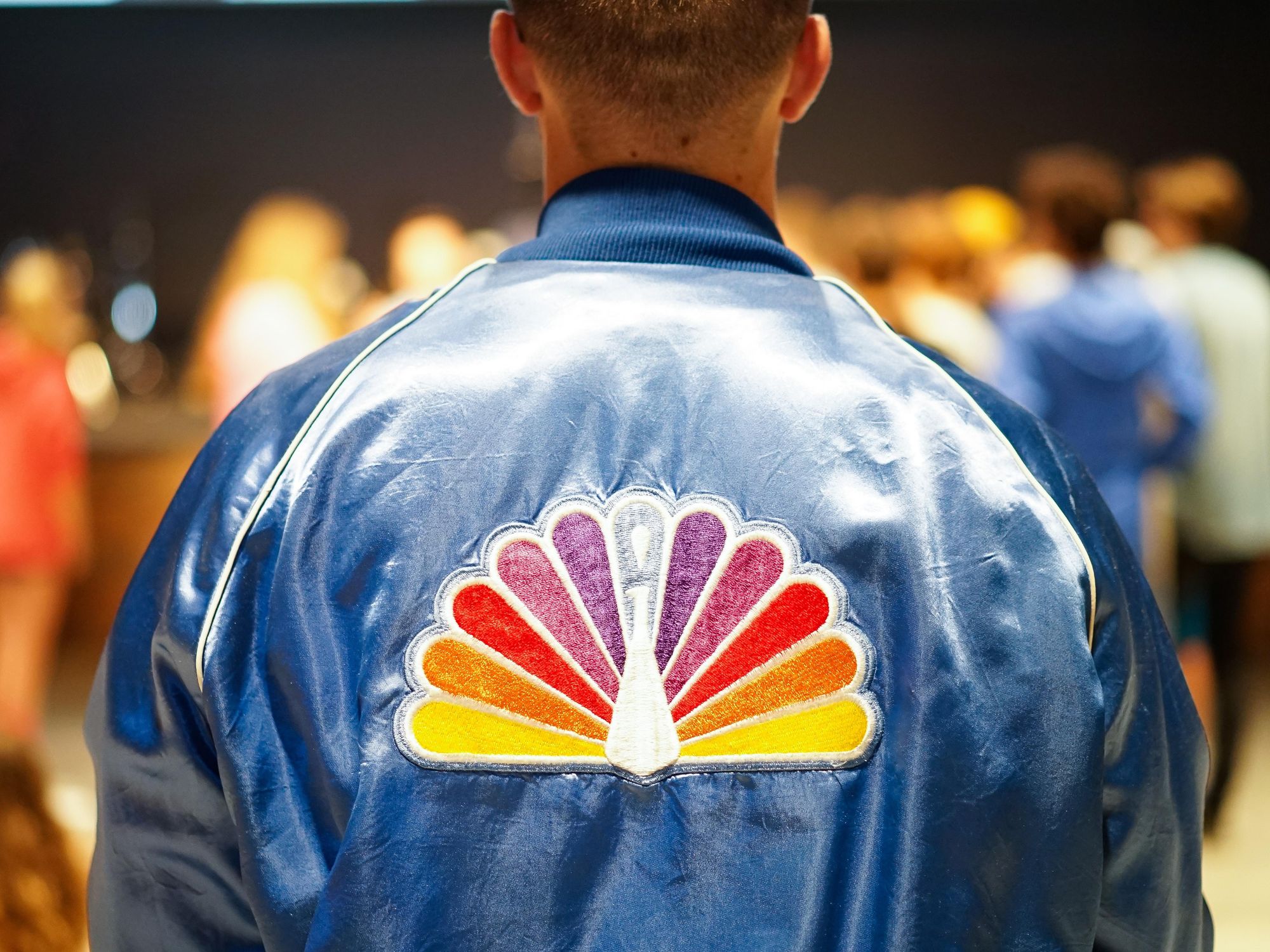 Cynics are having a field day with the tepid audience that watched Friday's Olympics opening ceremony on NBC.

The data show a 36% decline from the 2016 Games across all NBC's platforms, which include its linear TV channel, Peacock and NBC Sports digital.
On the other hand, the network said Saturday brought Peacock record viewership.
---
NBCUniversal and its parent company Comcast own the Games' U.S. media rights through 2032. They expected the 2020 Tokyo Summer Olympics to provide a lift to Peacock, their recent entrant into the streaming wars.
The pandemic scuppered that plan, and Peacock has struggled to achieve traction. But the rescheduled Games provided the network a new opportunity to try to make up some ground in the streaming wars. Is it too late?
Actually, some analysts say, it's too early to tell.
"Some people are jumping to conclusions a little too quick here," said media analyst Dan Rayburn.
Peacock is showcasing a few hours of live Olympics content per day, in addition to a curated mix of highlights, recaps and analysis.
"We're gonna see a huge flurry of usage and signups, absolutely," Rayburn said. "But the more important question to ask is, 'What is the engagement going to be once the Olympics are gone?"
The longer-term impact of the Olympics on Peacock's competitiveness, in other words, is less about how many people watch the event, and more about how many of them stick around.
Beginning to answer that question will require waiting for Comcast's future earnings calls. Its third-quarter results will likely come in September and its fourth-quarter results will follow in early 2022.
Streaming companies have been reluctant to share much coveted performance data. The information they do share should be taken with a grain of salt, analysts say, as the companies can cherry-pick from their oceans of data to spin up a story that makes them look good.
NBC has been quick to report Peacock's record-breaking Saturday, but hasn't shared any specific numbers on Peacock.
One metric streamers will be unlikely to avoid sharing, eventually, is whether they achieve profitability on the timelines they've publicized. Peacock head Matthew Strauss told investors in January last year he expects the service to break even by the end of 2024.
In April, Comcast reported Peacock has had about 42 million sign-ups, one-third of whom use the service monthly. For comparison, Netflix reported 209 million paying subscribers in its most recent earnings call, and Disney reported over 103 million for Disney Plus.
A limited version of Peacock is available for free with ads. The full, ad-supported version costs $5 per month and the ad-free version is $10 per month. Comcast has not provided a breakdown of its users across those tiers.
Sam Blake
Sam primarily covers entertainment and media for dot.LA. Previously he was Marjorie Deane Fellow at The Economist, where he wrote for the business and finance sections of the print edition. He has also worked at the XPRIZE Foundation, U.S. Government Accountability Office, KCRW, and MLB Advanced Media (now Disney Streaming Services). He holds an MBA from UCLA Anderson, an MPP from UCLA Luskin and a BA in History from University of Michigan. Email him at samblake@dot.LA and find him on Twitter @hisamblake
https://twitter.com/hisamblake
samblake@dot.la