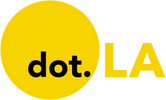 Get in the KNOW  
  on LA Startups & Tech  
X
Google Ventures Guru & Former Studio Exec Craig Kornblau Talks the Future of Film in a Streaming World
Sam Blake
Sam primarily covers entertainment and media for dot.LA. Previously he was Marjorie Deane Fellow at The Economist, where he wrote for the business and finance sections of the print edition. He has also worked at the XPRIZE Foundation, U.S. Government Accountability Office, KCRW, and MLB Advanced Media (now Disney Streaming Services). He holds an MBA from UCLA Anderson, an MPP from UCLA Luskin and a BA in History from University of Michigan. Email him at samblake@dot.LA and find him on Twitter @hisamblake
Craig Kornblau, now entertainment and media advisor for Alphabet's venture arm, GV (formerly Google Ventures), is familiar with disruption.
As president of home entertainment at Universal Pictures managing revenue over $2 billion, he saw his booming DVD business blow up during the 2008 financial crisis as consumers tightened their spending, having decided that what they wanted from their films was not ownership but access. But that experience showed Kornblau, who began his career at Disney, that adversity also creates opportunity. Out of that sea change emerged the rise of Redbox and Netflix rentals, which, he says, kicked off the modern era of entertainment.
---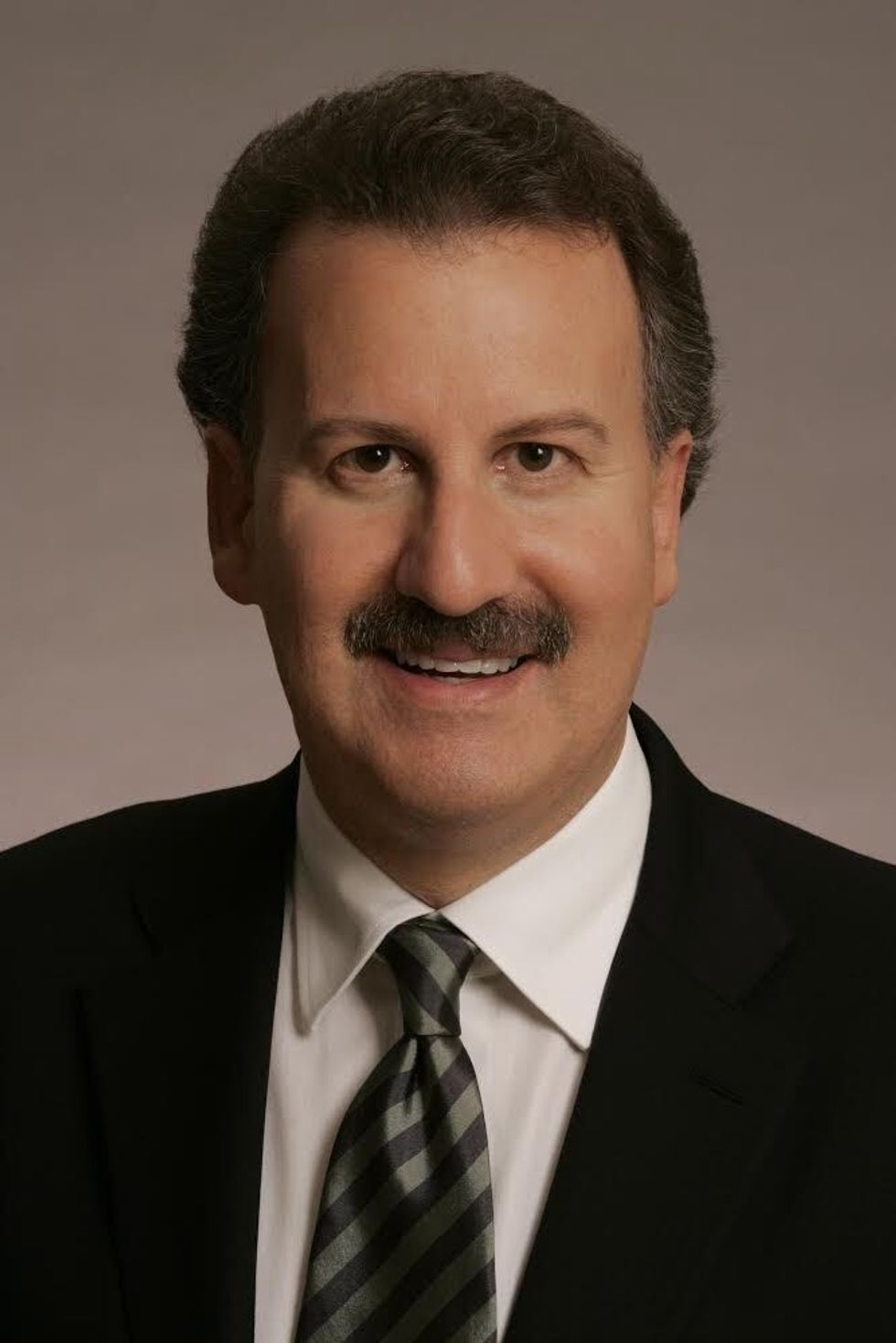 Craig Kornblau is entertainment and media advisor for Alphabet's venture arm, GV.
Today many argue that disruption of the entertainment industry has been accelerated by the coronavirus. As consumer behaviors and habits change, one increasingly vulnerable bulwark is the long-entrenched theatrical window, which has historically reserved an exclusive exhibition period for movie theaters.
Meanwhile streaming is increasingly available in the homes that are now our cocoons, and appears to be strengthening its hold on the future of video. As an example, Disney revealed in its most recent earnings report that its legacy businesses built on theme parks, retail and movies have been shellacked, while its streaming service Disney+ has outperformed expectations.
The upshot is that a film industry that was long tethered to screenwriter William Golding's maxim that "nobody knows anything" now finds itself shrouded in perhaps more uncertainty than ever.
For some clarity, dot.LA caught up with Kornblau to hear how his experience at both major studios and startup ventures shapes his thoughts on what the coronavirus pandemic will do to Hollywood, how the streaming wars will unfold, and which entertainment innovations he's most bullish about on the horizon.
As the forced shuttering of theaters has brought tough decisions to studios regarding what to do with their already-produced films, the sanctity of the theatrical window has come under scrutiny. Tension boiled over with a very public open-letter battle between leaders at Universal Pictures and AMC Theaters. You used to lead a business that directly followed that window of exclusivity; how do you see this playing out?

Kornblau: In reading all the articles covering those comments by Jeff Shell (Chief Executive of NBCUniversal) and Adam Aron (Chief Executive of AMC Theatres), you'd imagine the studio wants movies to come out at home the same day they reach the theater. But I don't think there are a lot of executives that want that. I think they want to not have a blackout period.
Historically, up until the pandemic, movies would come out in theaters and there'd be a 74-to-85-day delay until they were available in the home, which is absolutely the silliest thing ever. 90% of the box office is generated in 30 days on almost all movies, so films usually start to leave theaters after 30 days. Is there another industry where hundreds of millions of dollars are spent creating and marketing a product, it's only available for 30 days and then there's nowhere to use it or see it again for another 45 days?
If you're doing 90% of your business in 30 days, it's silly that there isn't an opportunity to see films at home on day 31. I think that's where the rubber will meet the road: the exhibitors will acknowledge that has to happen.
What do you think the studio heads are thinking about right now regarding their release strategy?
A lot of what they do will depend on how the coming-out party occurs. In the U.S., will theaters open incrementally, first in certain areas where people feel comfortable going to a theater? Will theaters open in some places but stay closed in places with a big chunk of America's theaters, like L.A. or New York? I think studios are thinking about whether they want to wait to release their films until they have 80% or more of the theaters open. Plus, how do you market a movie that won't come out around the country all at once?
Then on the other side, it's crystal clear that consumers are bingeing and taking full advantage of streaming. Now that we're all bound at home those consumers that haven't gotten into the SVOD/AVOD game are learning about it very quickly and embracing it. It's clear consumer habits are shifting much more broadly and quickly.
The result will be continued investment in your home theater. This has been going on for a long time but the pandemic has given more reason to invest in your home, since it's where you're spending so much time. The tech keeps getting better and people are spending more and more on their in-home experience. It may not be the home theater of a movie mogul, but it's yours.
So the hurdle to leave your home to go to a theater will keep getting higher. It's been doing that for years; it's not a radical change but it's an acceleration and amplification of a trend that's been going on for a long time.
Speaking of streaming, with so many players in the space, some analysts describe the current situation as unsustainable. Where do you think it's headed?
I think there's going to be more consolidation. The one thing that's crystal clear about technology and the world we live in today is it's made up of very few enormous companies that control an awful lot. I don't see that being any different in the world of entertainment. You don't have to look further than what's happened in music, where the six majors eventually shrunk down to three. There are an awful lot of streaming services and already consumers are questioning whether they need them. I think there will be fewer services but I think they'll have an extremely wide breadth of product to satisfy the consumer.
What's interesting to me is the appetite for risk that the major tech companies have. If you look up the top R&D spenders for last year, what you'll see at the very top is several of the biggest tech companies that happen to have streaming services. They're spending over $20bn on R&D every year. The entertainment companies aren't even on the list. You could argue their spend on content should be included in their R&D, but even if it was they may not make the list. I think we live in a world where the big get bigger and the appetite for risk gets bigger.
Do you think that appetite for risk will lead to tech companies making acquisitions?
I remember being at the studios and being fearful that Microsoft or Apple or Google was going to buy us. What became very clear very quickly, though, is that they really didn't need us. What they needed was creative talent. And with their money and their appetite for risk, they're a magnet for creative talent. It goes back to the big getting bigger. There are few tip-top creative names that haven't aligned with these big companies but the ones that have't probably will very soon. So the companies will increasingly have the content along with their tech. These are complex companies that see the power of entertainment and want to use that power to drive their entire business.
Why do you suppose they view entertainment as the way to do that?
It's the emotional connection with consumers. In my career, I stayed in home entertainment for 30 years because I never thought my business was about convincing someone to own or buy something; it was all about providing consumers an emotional experience, with amazing, culture-changing storytelling. I think the tech companies approach it similarly. Their entertainment business provides consumers with emotionally resonant experiences and stories, and that can help the rest of their business whether you're Apple trying to sell devices or Google selling services.
What types of entertainment innovation are you excited for on the horizon?
The reason I decided to work with early-stage and growth companies is, having lived in big corporate America and big entertainment companies, it's really hard to find massive innovation in large companies. I think real innovation is going to come from small companies.
There's an awful lot of attention on AR. As you sit at home, you can have experiences as if you're not at home, and I think that's a super interesting space. I'm not necessarily talking about big goggles, but experiences you can have on your smart devices -- tablet, phone. I think AR is poised for a massive explosion of growth.
The other area is the cloud. It's fascinating how before the pandemic many companies were already moving quickly to the cloud while others remained hesitant. What it translates to is now some companies are really hurting, those who had their equipment on premises, while companies that had moved their business to the cloud and can still run their business relatively easily. I think the pandemic will accelerate the movement to the cloud -- it's been happening, but I think it will create much more rapid movement there. In entertainment it'll change the face of production and distribution.
How have you seen the Los Angeles tech scene evolve throughout your career?
It's been extremely exciting to see the movement of all these enormous tech companies to L.A. They may not all be based here but they have a significant presence. It's not just Silicon Beach — it's all over the city, from Santa Monica to downtown. The spark of creativity that's been brought by these young companies that have chosen L.A. as their home rather than what may have been the traditional choice of the Bay Area is very exciting. And it's just starting.
(This interview has been edited for clarity and brevity)
---
Sam Blake covers media and entertainment for dot.LA. Find him on Twitter @hisamblake and email him at samblake@dot.LA

Sam Blake
Sam primarily covers entertainment and media for dot.LA. Previously he was Marjorie Deane Fellow at The Economist, where he wrote for the business and finance sections of the print edition. He has also worked at the XPRIZE Foundation, U.S. Government Accountability Office, KCRW, and MLB Advanced Media (now Disney Streaming Services). He holds an MBA from UCLA Anderson, an MPP from UCLA Luskin and a BA in History from University of Michigan. Email him at samblake@dot.LA and find him on Twitter @hisamblake
https://twitter.com/hisamblake
samblake@dot.la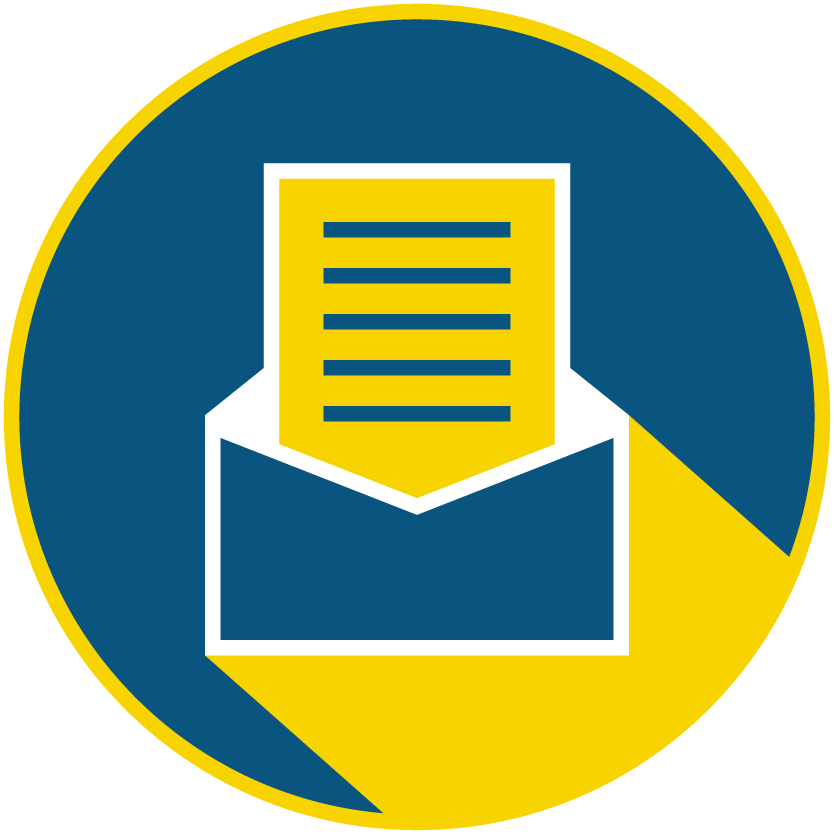 Subscribe to our newsletter to catch every headline.
Samson Amore
Samson Amore is a reporter for dot.LA. He holds a degree in journalism from Emerson College. Send tips or pitches to samsonamore@dot.la and find him on Twitter @Samsonamore.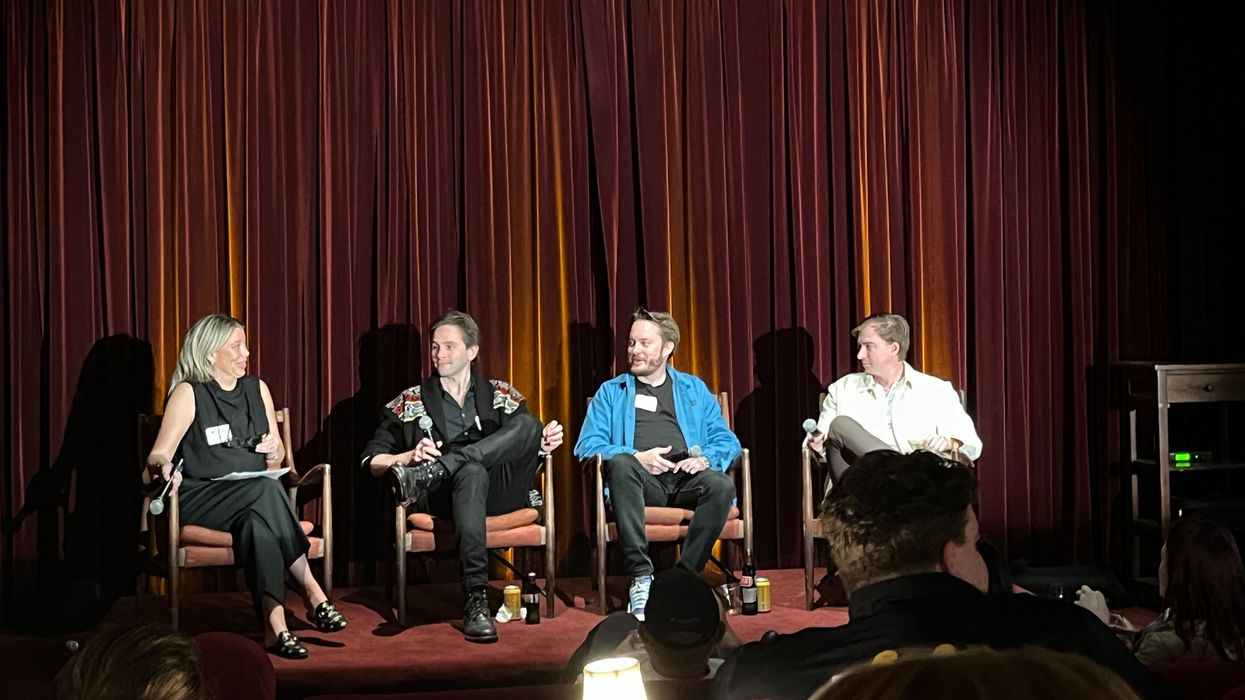 Samson Amore
A recent article in The New York Times highlighted two major esports leagues that recently divested from their teams: Madison Square Garden sold its team CounterLogic Gaming to NRG in April, while Team SoloMid sold its League of Legends Championship Series team in late May.
Arguing that the industry still has potential for growth, several gaming executives at a LA Tech Week panel said that instead of an "esports winter," the industry was experiencing a period of "normalization." The panel at SoHo House in West Hollywood featured Brian Anderson, CEO of Culver City-based esports outfit FlyQuest Sport, Gene Chorba, head of developer relations at Roku and Felix LaHaye, founder of United Esports.
"I'm actually very skeptical of the claim of an esports winter," Anderson said. "I think that what I'm seeing in the market right now, ultimately, is just a lot of venture capital firms that deployed capital into the eSports space that are not generating the returns that they were looking for, and have now done the press junket and are labeling it an esports winter."
"In reality," Anderson said, "esports, in my view, is alive and well."
Anderson said there were a lot of "unrealistic expectations" around esports since it became popular in 2016, and the current decline was a sign that the market was correcting itself. "This is a necessary pain point that any nascent industry is going to go through as it matures and develops, and I think that in, let's say, 24 months, 36 months, esports will be in a much better financially sustainable place," he said.
"I think we're having a little bit of a normalization," Chorba said. "We saw the entire economy was being shot to the moon, with nothing behind it… we were seeing valuations of companies, public and private, that just didn't make sense for what they were building."
Other tech industries have experienced a similar "normalization" in recent years. Cryptocurrencies, NFTs and big tech have all seen a downturn in recent months after being flooded with VC interest for many years.
According to the panelists, the existing viewer base for esports was a clear sign that the industry still had potential for growth. "There's still a ton of attention on professional video games. There's still so much grassroots fan support," Anderson said. "As long as organizations and developers are able to figure out how to actually monetize that fan base, I think esports is still alive and well and here to stay for a long time."
According to Insider Intelligence in 2022, there were 532 million esports viewers globally, with nearly 30 million viewers in the U.S.; this is expected to increase to 34.8 million by 2026.
Chorba explained that the reduction in ad spend and brand deals in esports shouldn't worry investors because these crucial revenue streams have slowed down for other industries as well. "Ad-supported is hemorrhaging money and really just trying to wait out what's really a bad economy right now," he said. As more people stop paying for cable, Chorba said, eyeballs will move onto streaming sites like YouTube or Twitch to watch gaming content.
LaHaye and Chorba said that one of the reasons for the decline in esports investments could be that executives and VCs are running esports companies like tech or SaaS companies. "As a matter of fact, they are not tech companies. They are ad-supported entertainment products," LaHaye said.
By taking their companies to IPOs too early, certain esports companies ruined their chances in the market, LaHaye added. "There's also a downswing that's done by a rush to [go] public," he said. "There are some fairly poor business models in esports that are going through a rougher time."
"[Game publishing] is a hit-making business," LaHaye said. "I think there tends to be confusion between what is a fundamental issue for the esports industry itself and some business models within the esports industry being bad business."
Samson Amore
Samson Amore is a reporter for dot.LA. He holds a degree in journalism from Emerson College. Send tips or pitches to samsonamore@dot.la and find him on Twitter @Samsonamore.
https://twitter.com/samsonamore
samsonamore@dot.la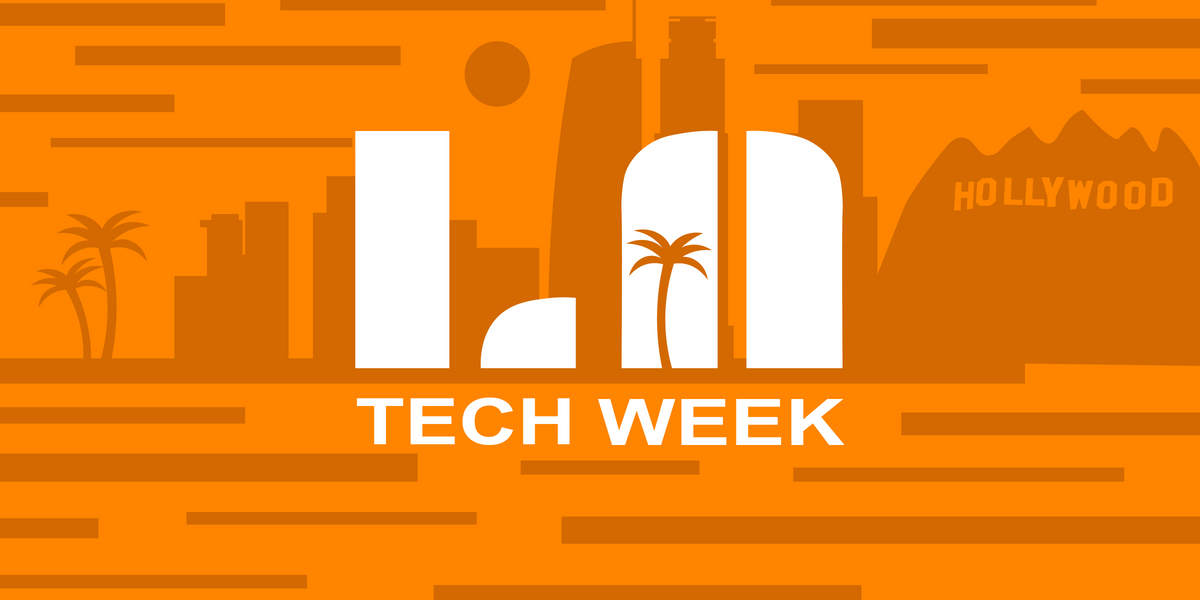 Evan Xie
L.A. Tech Week has brought venture capitalists, founders and entrepreneurs from around the world to the California coast. With so many tech nerds in one place, it's easy to laugh, joke and reminisce about the future of tech in SoCal.
Here's what people are saying about day four of L.A. Tech Week on social:
Decerry Donato
Decerry Donato is a reporter at dot.LA. Prior to that, she was an editorial fellow at the company. Decerry received her bachelor's degree in literary journalism from the University of California, Irvine. She continues to write stories to inform the community about issues or events that take place in the L.A. area. On the weekends, she can be found hiking in the Angeles National forest or sifting through racks at your local thrift store.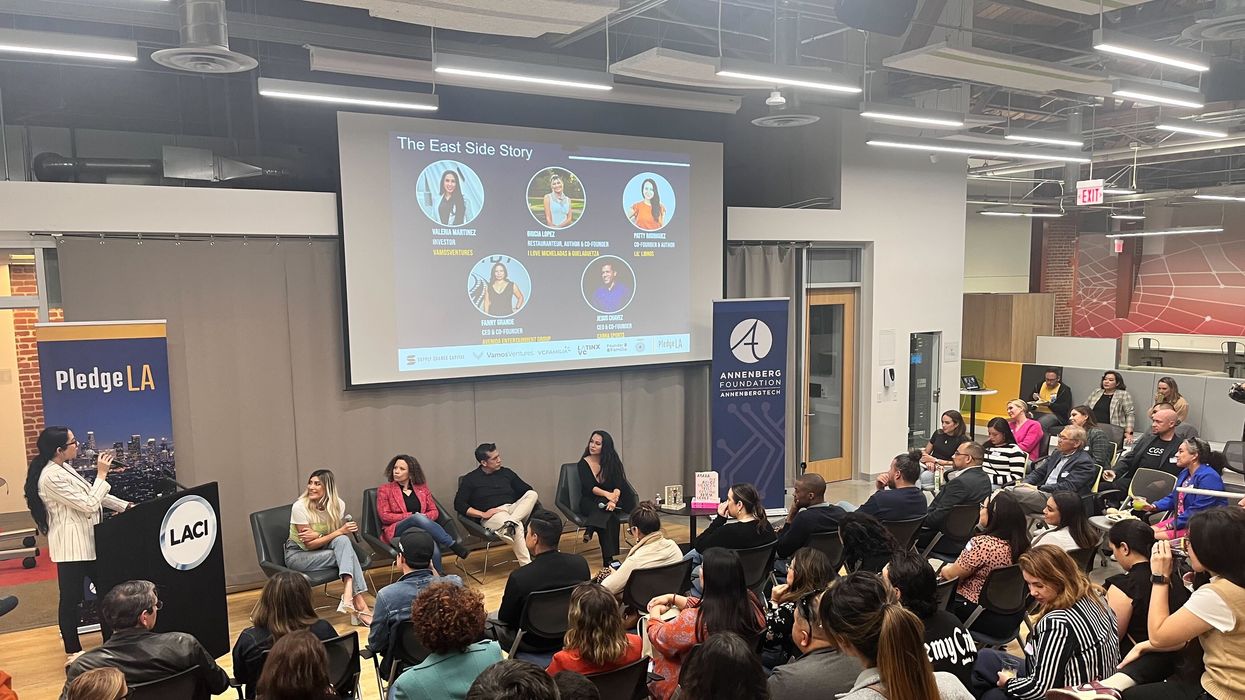 Decerry Donato
As one of the most diverse cities in the world, Los Angeles is home to almost 5 million people who identify as Hispanic or Latinx. Yet, many feel they still lack representation in the city's tech space.
"I can safely say that last year's LA tech week hosted all of the events on the west side, and very few were focused on telling Latino and Latina entrepreneurial stories," said Valeria Martinez, investor at VamosVentures. "We wanted to change that this year."
The event, titled "The East Side Story –– Latino/a Founders and Funders in LA," was held at Los Angeles Cleantech Incubator (LACI) in the vibrant Arts District with participation from VamosVentures, LatinxVC, VCFamilia, Supply Change Capital, and LEEAF.
The event was centered around stories about the Latinx community told by its members. "Storytelling is the most powerful tool we have as human beings," said restauranteur Bricia Lopez. "We are all here because of the stories that were told to us and the stories that were read to us."
Lopez's father migrated to Guadalajara, Mexico because he heard a story about a better life on the other side of the border. While he didn't have the opportunity to see that "better life," Lopez wants to share his story with the world in the hopes of inspiring others to share their stories.
"I think for many generations, we were the gatekeepers holding us back from telling our own stories," Lopez said. "But we are now empowered to share our stories and when we talk about wanting to hear stories from us, it's because we want a mirror into the possibility of who we can become. To me that was how powerful a story is."
With over 400 RSVPs and a packed house that ranged from founders and investors to vendors and aspiring entrepreneurs, the event brought light to a community hungry for stories they can connect and relate to.
Fanny Grande, CEO of Avenida Entertainment Group, said that on-screen stories about the Latino community are very limited. This lack of representation inspired her to start her production company that aims to empower independent creators.
"The advances of technology, social media and the new generation being very vocal about how they want to be represented gives me hope that things are going to change," Grande said.
One way Avenida Entertainment Group champions its creators is by providing tech solutions to help fund and produce projects. At the event, Grande announced that her production company plans to launch an English-language streaming service for Latinos to provide visibility to these projects.
"A lot of our clients are so happy that not only did they get their projects made, they're going to be seen by the community who funded the project," she said.
Patty Rodriguez, co-founder of publishing company Lil' Libros, aims to give representation to the Latinx community by publishing bilingual children's books.
Rodriguez said that entrepreneurship was never a part of her vocabulary while growing up. She also had no experience in publishing before she started her business, but she believed that "we belong on these platforms." For her, the greatest moments are opening the doors for Latinx authors and seeing copies of their books at major bookstores.
"It's so beautiful to see your dreams come true and you're working every morning to see them," she said. "It's wonderful to see them at Target, Barnes & Nobles across the country."
Decerry Donato
Decerry Donato is a reporter at dot.LA. Prior to that, she was an editorial fellow at the company. Decerry received her bachelor's degree in literary journalism from the University of California, Irvine. She continues to write stories to inform the community about issues or events that take place in the L.A. area. On the weekends, she can be found hiking in the Angeles National forest or sifting through racks at your local thrift store.