tradesy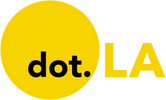 Get in the KNOW
on LA Startups & Tech
X
tradesy
Image courtesy of Tradesy
When Tracy DiNunzio had the idea to build a secondhand high-end apparel company, she bootstrapped the business by renting out her bedroom on Airbnb and sleeping on her living room couch.

It worked. Over the past decade, Tradesy—the Los Angeles-based, peer-to-peer secondhand clothing platform that DiNunzio built—gained 7 million members and hauled more than $145 million in venture capital funding. DiNunzio reclaimed her bedroom. And last week, the company announced it would be acquired by Paris-based Vestiaire Collective, another peer-to-peer luxury clothing marketplace.
"There are a lot of companies in fashion resale, but we're not really competing with each other so much as trying to change consumer behavior and compete with retail," DiNunzio told dot.LA.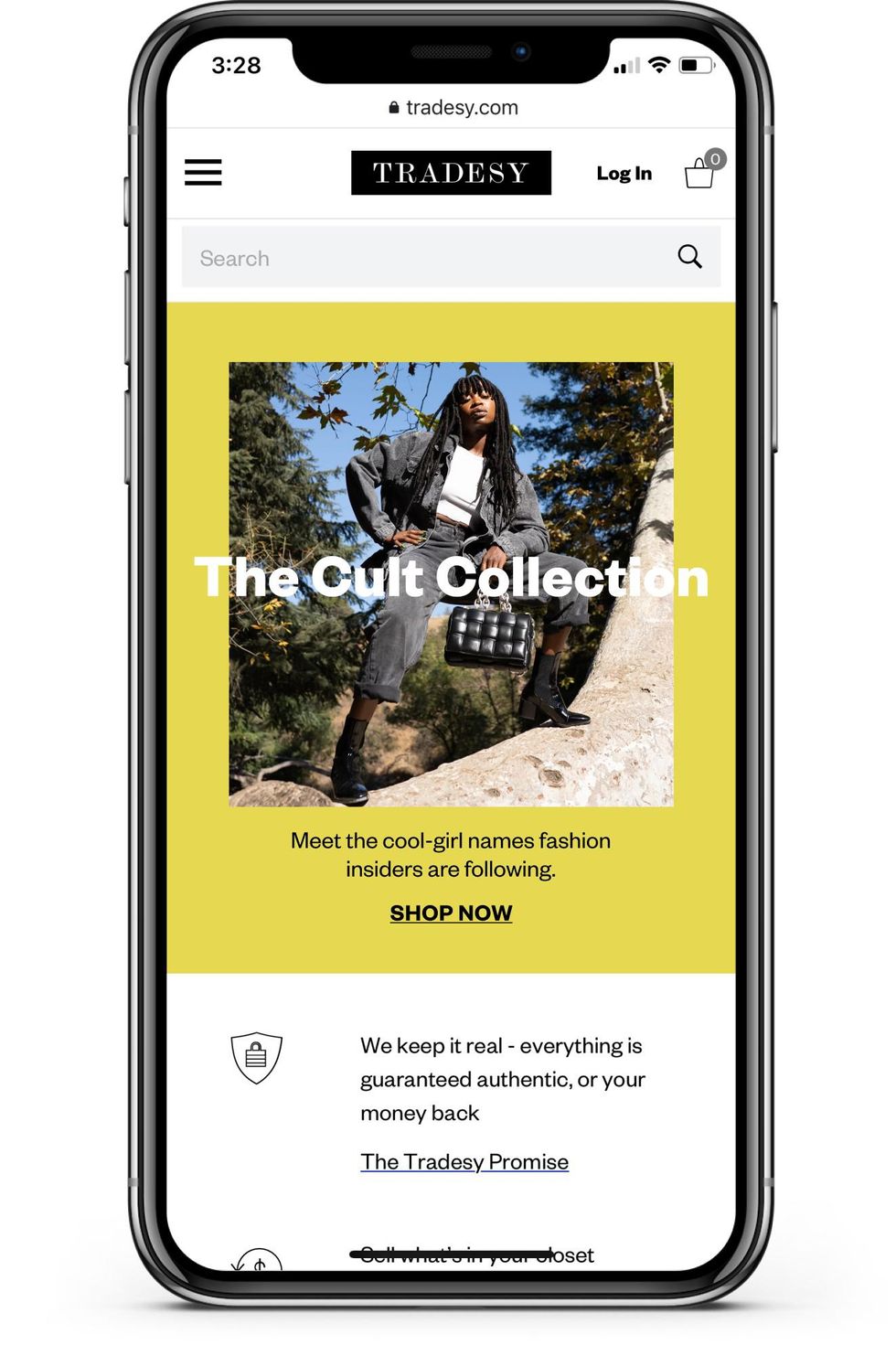 Image courtesy of Tradesy
Together, Tradesy and Vestiaire Collective boast 23 million customers and a catalog of some 5 million fashion items valued at more than $1 billion. The U.S. has quickly become Vestiaire Collective's largest market, and the company is using the Tradesy merger to lay new roots in the States—with plans for a new authentication center as well as a technology hub, both located in Los Angeles. DiNunzio will serve as CEO of the combined company's U.S. operations. (Financial terms of the deal were not disclosed.)
The acquisition feels logical given the parallels between the two companies. Both were launched in 2009 by women entrepreneurs. (Vestiaire Collective was founded by Fanny Moizant and Sophie Hersan; Moizant will serve as president of the combined company, while Vestiaire Collective chief executive Maximilian Bittner will remain CEO.). Both sought to compete in a market then dominated by eBay and brick-and-mortar consignment shops, which paid sellers a fraction of the profits they were making. And both adopted a peer-to-peer model by which users can sell and buy luxury goods through their websites.
The secondhand clothing market is expected to grow to $64 billion by 2028, according to CB Insights, driven in part by similar companies like Poshmark, The RealReal, Mercari and FarFetch. These companies are seeing rapid growth, and Tradesy and Vestiaire Collective are far from the only ones consolidating: ecommerce marketplace Etsy acquired secondhand apparel platform Depop for more than $1.6 billion last year.
But resale apps like Tradesy still have a long way to go before eclipsing retail. Buying secondhand clothing online is a less consistent experience than buying from a retailer, as even the most devoted of eBay shoppers will attest. The lack of quality control, along with unpredictable shipping and unscrupulous scammers, can make for an inconsistent experience.

On the sellers' end, uploading photos, writing descriptions and pricing out items can quickly become a full-time job. When buyers complain about purchases—whether their claim is legitimate or not—it will usually result in a refund directly out of the seller's wallet.
"Every shopper will be a seller in the future, but it has to be easy and it has to be seamless," DiNunzio said. "The reason that every single person isn't selling every single thing they're no longer wearing today is because it's not easy enough yet."
As middlemen, both Vestiaire Collective and Tradesy need to be able to organize millions of unique items that are described and priced in different ways—a task as logistically challenging as it sounds. In response, the company plans to automate parts of the authentication process through its L.A. technology hub, which will complement the new authentication center in the city (Vestiaire Collective's second authentication center in the U.S. and fifth globally).
Much like startups Rent The Runway and L.A.-based Rent-a-Romper (both of which focus on short-term apparel rentals), Tradesy and Vestiaire are part of a growing number of fashion platforms invested in the "circular economy." The concept is rooted in offsetting the damage that "fast fashion" has had on the environment by focusing on resale, repairs and rentals.
"I think we'll see kind of a whole different concept of ownership, where everything you own is sellable whenever you're done with it," DiNunzio said. "That seems like a better way for us to consume things, and it would naturally lead to people buying higher quality things that last so that they can resell them. And that creates less waste, less disposable products in the market and ultimately gets us closer to having commerce overall be more sustainable over the years."
From Your Site Articles
Related Articles Around the Web
Tracy DiNunzio wants to kill fast fashion.
Founder and CEO of Santa Monica-based Tradesy, DiNunzio said over the last decade consumers are recognizing the harmful effects of low-priced, rapidly-produced fast fashion on the global climate. She argues that in addition to being environmentally conscious, buying and reselling high-end fashion items can also be affordable.
"We've always focused on luxury and it's not because we love Louis Vuitton bags," DiNunzio said, referring to the site's most popular item. "We picked luxury because they're the most durable goods that exist and have the highest and most resilient demand."
Investors are buying into that mission.
Tradesy recently raised $67 million in a Series D funding round led by Foris Ventures. Since it was founded in 2009, the company has raised $149 million. DiNunzio did not disclose the company's valuation.
The global secondhand luxury goods market exhibited "strong growth" from 2015 to 2020, and market research firm IMARC Group expects the market to grow at a compound annual growth rate of 10.3% over the next five years.
While some may dismiss luxury items as being only for the wealthy, DiNunzio said a marketing analysis done by the company early on showed the average household income for a Tradesy customer was $65,000.
There are other benefits, she said, noting luxury products tend to hold their value. For example, a consumer can buy a $500 bag, keep it for a year, then resell it for close to the same price a year later.
"We're seeing that customers who might have thought luxury was out of reach are turning to resale and embracing resale," she said. "Everyone wants better quality things and it's just a matter of affording them."
With the infusion of cash, Tradesy hired a new chief operating officer, Amy Gershkoff Bolles, who led the global data science team at eBay.
The company will also be continuing to develop AI and machine learning technologies so that the resale experience can be "seamless" for buyers and sellers and to create a "personalized and curated" experience for buyers, DiNunzio said.
It will also begin to invest more heavily into marketing, having mostly relied on organic growth in the past.

The market for lower-end secondhand clothing is also seeing a lot of action.
thredUp, an online consignment and thrift store, went public earlier this year at a $1.3 billion market cap. Etsy acquired Depop, a fashion resale marketplace targeted for Gen Zers, this summer for $1.6 billion in a mostly cash deal.
DiNunzio said Tradesy stands apart from its competitors because it is a peer-to-peer platform, so the company doesn't hold any inventory, and luxury items have high average order value. It takes a 19.8% commission from sellers. They also authenticate online, eliminating the need for shipping.
"It's just about the cheapest and lowest impact way for people to still get a fresh order whenever they want," she said.
Six Los Angeles area startups made venture capital firm Andreessen Horowitz's ranking of the top 100 largest and fastest-growing consumer startups and private companies.
Topping the rankings were some of the usual suspects, including Airbnb, Doordash, Postmates, and Instacart. The VC firm labeled them as "some of the most impactful companies in the word economy."
Among the firm's findings is that a small number of marketplace startups — the list's top four — accounted for 76% of consumer spending. And travel, food, and groceries accounted for the largest categories.
"Several emerging categories are intriguing, including local indie brands, celebrity shout-outs, streetwear, fitness memberships, and even car washes," according to the report. "The fastest growing marketplaces are growing really fast — 3x to 5x year-over-year."
Among the Los Angeles startups to make the list:
GOAT, an online retailer for sneakers and other apparel, ranked No. 16 on the list. The Culver City-based company has some 12 million members and boasts an inventory of 800,000 vintage shoes.
Wag, the dog walking app considered to be the Uber for pets, ranked No. 24 on the list. The West Hollywood-based company announced last year it landed a $300 million investment from Softbank's Vision Fund.
Atom Tickets, which uses an app and its website to sell movie tickets and other services, ranked No. 25 on the list. The Santa Monica-based company has a roster of top Hollywood financial backers that includes Walt Disney Co., 20th Century Fox, and Lionsgate.
Tradesy, an online resale marketplace for buying and selling women's clothes, ranked No. 37 on the list. The Santa Monica-based company counts Kleiner Perkins Caufield & Beyers and Richard Branson as investors.
ResortPass, an online booking platform for access to hotels for the pool, spa, fitness, and amenities, came in at No. 71 on the list. The Santa Monica-based company has raised about $13 million to date, according to Pitchbook.
Bloomnation, an online floral marketplace, ranked No. 92 on the list. The Santa Monica-based company is considered an "Etsy-like" platform where 3,500 florists deliver to nearly 5,000 cities.
From Your Site Articles
Related Articles Around the Web