bloomnation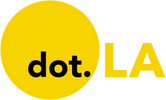 Get in the KNOW  
  on LA Startups & Tech  
X
bloomnation
Valentine's Day is just around the corner and these flower delivery services are readying for the holiday rush. Americans order over 250 million roses for Valentine's Day, according to the Society of American Florists, and this year — with more staying at home — online delivery sales are poised to grow.
"Because of the pandemic, there is a definite downward trend in face-to-face [dates] and that sort of thing," said Steve Dionne, executive director of California Association of Flower Growers and Shippers. "And it appears, as we get close to the holiday, our predictions have [been] borne out that it's definitely creating a surge in demand. The industry as a whole is expecting a very, very strong Valentine's Day, from the standpoint of consumer demand."
The proliferation of flower delivery apps, some who rely on imported flowers, has reconfigured the industry for many, but he added, it has created more distribution channels for local growers.
"The internet sellers are disruptors in the industry," he said. "But if at the end of the day that results in a positive consumer experience and more access to the product, then it's a net gain for the whole industry."
Only Mother's Day surpasses Valentine's Day in flower orders, said Farbod Shoraka, chief executive of BloomNation, but because moms are more flexible when it comes to the exact date, deliveries for Mother's Day are often distributed over the course of a week. This makes it easier for florists to arrange bouquets and coordinate deliveries while still using the freshest flowers. Valentine's Day, however, can be a challenge for florists.
"[There is] really high pressure around delivering on that special day of Valentine's," said Shoraka. "And so you go from a florist handling, maybe, you know, 10 orders a day, 15 orders a day, if you're a larger shop, they might do 20 or 30 orders, [but on Valentine's Day] it's all of a sudden, 100 or 200 or 300 in a single day."
The Marina del Rey service has a large selection of Valentine's Day arrangements, all within the $39 to $69 range and all made with flowers sourced from local farmers. Because of the spike in sales near the holiday, orders must be placed by February 11th. The company also offers a subscription service for weekly, biweekly, monthly or bimonthly arrangement deliveries. Subscribers also receive free shipping and a 30% discount on their orders.
The Bouqs Co. started as a Shark Tank pitch in 2014 by John Tabis and Juan Pablo Montufar. They left without a deal, but went on to pursue their idea: an online flower shop that was farm to table, without buyers in between. They have a "curated" group of local florists that complete the arrangements offered on their website, allowing for same day delivery in some cities.
Shark Tank judge Robert Herjavec remembered the company three years later, when he was buying wedding flower arrangements and was shocked at their steep prices. Herjavec became an investor in the company, which has raised $74 million to date.


BloomNation is an online platform for local florists. It has over 3,000 florists in its network, and offers a much wider array of arrangements than The Bouqs and Teleflora. Local florists create their own bouquets. The company does not coordinate delivery for the florists, but CEO Farbod Shoraka said it will soon announce a partnership with Mountain View-based robot delivery company Tortoise, for contactless robot delivery. Some Los Angeles florists on the platform include Huntington Flowers, Dolce Fiori, JNJ Florals and LA Floral Designs.
BloomNation got its start, in part, thanks to a poker championship.

Co-founders Shoraka and Gregg Weisstein saw that local florists were struggling to get themselves online without relying on big flower brokers like 1-800-Flowers. They added to their team World Series of Poker champion David Daneshgar, who raised a big portion of their seed round funding after entering a poker tournament in Los Angeles and winning $30,000.

BloomNation prides itself on promoting local florists' creativity and autonomy. They do not dictate the arrangements or pricing; florists choose what they post and sell on their websites.
Teleflora offers same-day delivery on a wide range of set bouquets arranged by local florists. The company has a network of over 10,000 member florists in North America and 20,000 affiliated florists internationally.
Founded in Los Angeles in 1934, Teleflora is one of the oldest flower delivery services, its original name being Telegraph Delivery Service. The company is privately owned, and its current president and chief executive is Jeff Bennett.
Teleflora's member florists fill local orders that are placed through Teleflora's website. The startup doesn't handle flower sourcing or delivery for its florists, but it provides the arrangement designs they should follow and the website customers order from. One of the company's key appeals is that it never delivers flowers in a box — every arrangement is hand delivered by the local florist.
UrbanStems began as a bike courier service, delivering arrangements of flowers from Rainforest Alliance-certified farms to the Washington D.C. area. Now they've expanded to shipping their arrangements, plants and gift boxes to all 50 states, with prices starting at $48.
The company has raised $32 million to date, and recently announced a partnership with Kate Hudson's King St. Vodka to offer the "love fern," a nod to her role in the movie "How to Lose a Guy In 10 Days."
Headquartered in San Francisco, Farmgirl Flowers offers flower shipments to the continental United States, sourcing all flowers from local farmers. Arrangements range from $45 to $250, with specific flowers varying with the seasons.

Their bouquets are seasonal — the photos on their site don't represent exactly the bouquet customers receive, and the exact blooms are dependent on what farmers have available. Founder and chief executive Christina Stembel wanted to step away from imported flowers and support American growers, she told The New York Times, and launched Farmgirl flowers from her living room in 2010.
BloomNation wants to do for liquor stores what it did for flower delivery, but with robots.

A platform for local florists to sell arrangements to customers, BloomNation has been booming during the pandemic as video weddings and at-home birthdays have become the norm. Flower orders have soared as stay-at-home guidelines have bolstered the need for delivery services.
The Santa Monica-based company wants to grow on that success. It is rebranding itself as a platform provider for small businesses called Promenade, and debuting a new site called Dig-In for pizzerias, and another called Swigg for liquor stores. It's also just partnered with Tortoise, a San Francisco-based company that produces autonomous delivery robots, to roll out robotic flower delivery.
"One of our anti-goals is to be like a Shopify or Squarespace, where it's like everything for everyone," said Farbod Shoraka, BloomNation founder and chief executive. "We're getting our hands dirty in each category, and working on specific solutions for that vertical."
BloomNation provides the software for florists to advertise their own arrangements online and it helps with the delivery, coordinating logistics for over 3,000 local florists in the U.S. Though Shoraka declined to share the company's revenue, he said it is growing "at a 100% clip, year over year."
"Now more than ever, people recognize the value of a small business and how it's the backbone of the economy," said Shoraka. "And so there's a movement towards investing in, not only ecommerce companies, but companies that are also supporting small businesses."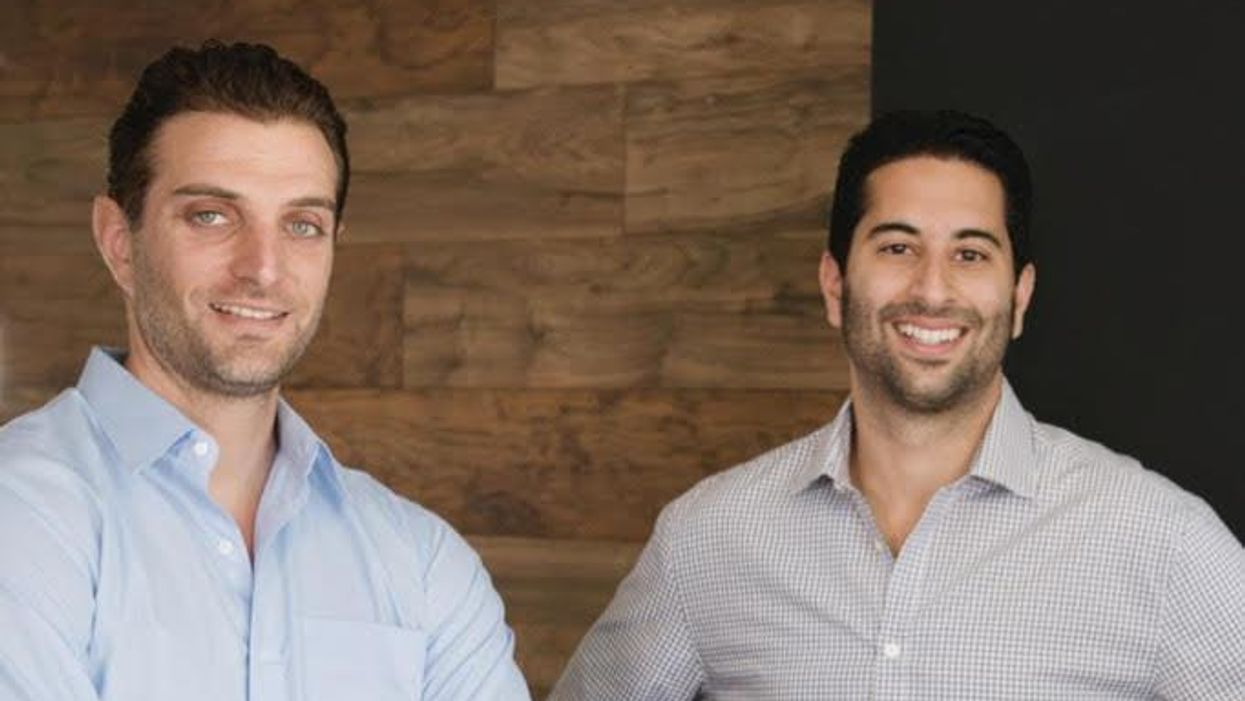 BloomNation co-founders Gregg Weisstein (left) and Farbod Shoraka.
Their rebrand comes as the company announces it's closed an $11 million Series B round led by Los Angeles-based B. Riley Venture Capital.

BloomNation sells itself to local florists by offering them more control over their designs and process than its competitors like Teleflora and 1-800-Flowers, which have been around for decades. Those companies offer standardized bouquet designs on their site; local florists fill the customer orders and the company handles delivery.
"Those companies were putting a lot of pressure on the florists," said Shoraka, "[They] forced florists to take a product image that was on Teleflora.com, and make it look exactly like that for very little money... it didn't really make them feel like artists."
Other competitors, including floral startups like The Bouqs Co. and Urban Stems, cut out local florists. They source their flowers from local farmers and handle the arrangements and delivery themselves.
Part of the inspiration for BloomNation was Shoraka's aunt, a florist in Irvine. She was having difficulty connecting with customers online, and brokers like Teleflora were putting pressure on her to create standardized bouquets that squashed the creative process entirely. Customers also were not returning to her shop, because the online broker sources from a variety of shops without telling customers which florist made their arrangement. The steep broker fees and lack of customer loyalty left Shoraka's aunt struggling, he said.
Shoraka, a former investment banker, consultant Gregg Weisstein and World Series of Poker champion David Daneshgar founded BloomNation in 2011. When they realized they would need a good amount of funding to launch a company, Daneshgar entered a poker competition, winning $30,000, which the company used as its seed funding.
With the close of this Series B round, the company has raised $18.2 million total. Its current investors include Andreessen Horowitz, A. Capital Ventures, Spark Capital and Chicago Ventures. Sharoka shared that most of the funding would go to expanding their team, particularly in engineering and product management to further develop the two new platforms.
Six Los Angeles area startups made venture capital firm Andreessen Horowitz's ranking of the top 100 largest and fastest-growing consumer startups and private companies.
Topping the rankings were some of the usual suspects, including Airbnb, Doordash, Postmates, and Instacart. The VC firm labeled them as "some of the most impactful companies in the word economy."
Among the firm's findings is that a small number of marketplace startups — the list's top four — accounted for 76% of consumer spending. And travel, food, and groceries accounted for the largest categories.
"Several emerging categories are intriguing, including local indie brands, celebrity shout-outs, streetwear, fitness memberships, and even car washes," according to the report. "The fastest growing marketplaces are growing really fast — 3x to 5x year-over-year."
Among the Los Angeles startups to make the list:
GOAT, an online retailer for sneakers and other apparel, ranked No. 16 on the list. The Culver City-based company has some 12 million members and boasts an inventory of 800,000 vintage shoes.
Wag, the dog walking app considered to be the Uber for pets, ranked No. 24 on the list. The West Hollywood-based company announced last year it landed a $300 million investment from Softbank's Vision Fund.
Atom Tickets, which uses an app and its website to sell movie tickets and other services, ranked No. 25 on the list. The Santa Monica-based company has a roster of top Hollywood financial backers that includes Walt Disney Co., 20th Century Fox, and Lionsgate.
Tradesy, an online resale marketplace for buying and selling women's clothes, ranked No. 37 on the list. The Santa Monica-based company counts Kleiner Perkins Caufield & Beyers and Richard Branson as investors.
ResortPass, an online booking platform for access to hotels for the pool, spa, fitness, and amenities, came in at No. 71 on the list. The Santa Monica-based company has raised about $13 million to date, according to Pitchbook.
Bloomnation, an online floral marketplace, ranked No. 92 on the list. The Santa Monica-based company is considered an "Etsy-like" platform where 3,500 florists deliver to nearly 5,000 cities.