airbnb
A new billboard sloganeering "stranger than fiction" appeared on Sunset Boulevard in Silver Lake this week, one of several across Los Angeles advertising Documentary Plus (styled Documentary+), a new free streaming service that launched Thursday.
With already-released films from directors Spike Jonze, Kathryn Bigelow and Werner Herzog, Documentary Plus offers exactly what it sounds like, in both long- and short-form.
The new service is a joint venture between XTR, a Silver Lake-based non-fiction film studio, and the late Tony Hsieh, founder of Zappos. Hsieh invested $17.5 million in October, a month before his untimely death.
And while there's no exclusive programming now, XTR founder Bryn Mooser, a two-time Academy Award-nominated filmmaker and entrepreneur, has big plans to compete in a market dominated by Netflix, Disney Plus and other heavy hitters.
Mooser wants XTR to be to documentaries what A24 is to indie film and Pixar is to animation. And it has some heavy hitters behind it, backed by Airbnb co-founder Joe Gebbia, television writer Norman Lear and former AOL CEO Tim Armstrong.
"I set out to build the best documentary studio in the world," he said. This year, XTR is sending eight films to the Sundance Film Festival – comprising 60% of the documentaries accepted into the U.S. competition.
He said XTR will be on the lookout for potential acquisitions for Documentary Plus at Sundance, which begins as a digital event on Thursday.
"Docs are driving cultural conversation," said Mooser, a fifth-generation Angeleno who previously founded RYOT, a Venice-based media company at the nexus of documentary film, VR and AR. "People are talking about 'The Last Dance' or 'Tiger King' or 'Heaven's Gate' or 'The Vow' more than they're talking about 'CSI: Miami.'"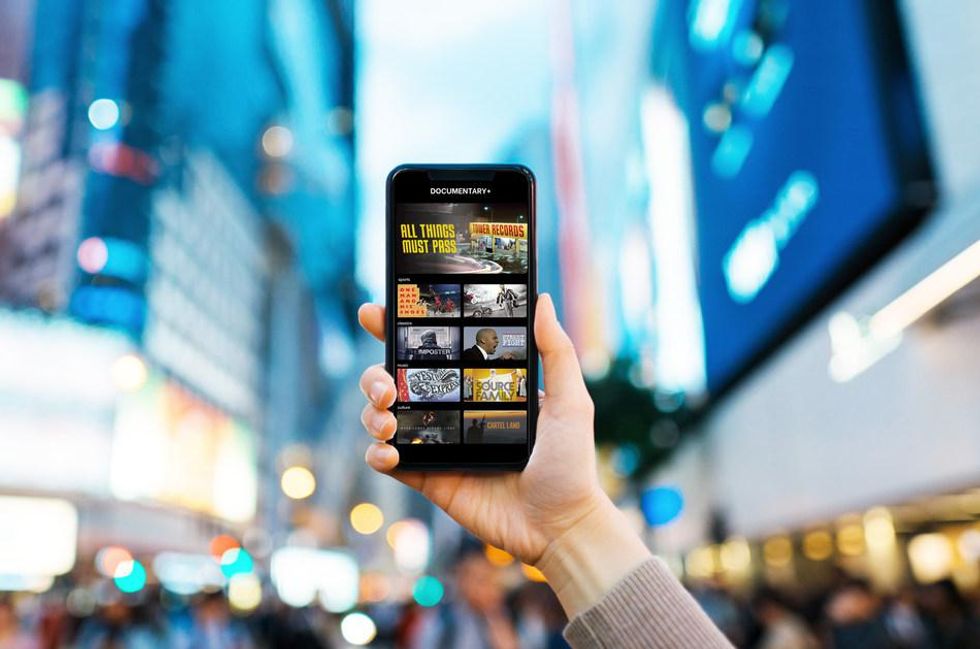 The streaming service will be ad-supported and available on all streaming platforms, the web and mobile devices.

Mooser said he's enthused by the growing crop of documentary-makers empowered by the 4K and 8K smartphone super-cameras in their pockets.
"Technology has enabled a new generation of artists to become filmmakers," Mooser said.
Documentary Plus' initial library will also include features about icons including Michael Jordan, Janis Joplin and Neil Armstrong; and fare from lesser-knowns and of a more experimental variety.
Streaming is a crowded market. Beneath the big players waging the streaming war — such as Netflix, Disney Plus, HBO Max and Peacock — numerous niche services are fighting for their patch. Mooser sees an opportunity in being the go-to destination for viewers in the mood for a doc.
"To me this is about building a culture," Mooser said. "It's about building a community and it's about really starting to build a brand around Documentary Plus that people love and want to be a part of."
From Your Site Articles
Related Articles Around the Web
Bracket Capital, a Beverly Hills-based investment management firm focused on acquiring secondary shares in later-stage tech companies like SpaceX and Bird, announced Wednesday it has raised nearly half a billion dollars in equity.
The firm will split the cash between two funds, a traditional $150 million fund and another $350 million one that will co-invest alongside other firms.

Rather than buying stakes directly in startups, the firm said 80% of its shares come from snapping up existing shares. Those often come from early employees – tired of waiting for their company to go public – who are looking to cash out some of their equity so they can buy a house or pay for tuition.
The goal is to capitalize on the trend of startups taking increasingly longer lengths of time to IPO while avoiding the risk of early-stage startups.
Yalda Aoukar (right) and Jihan Bowes-Little are the co-founders of Bracket Capital.
For instance, the firm invested in Airbnb's 2017 Series F at a $30 billion valuation. Late last year, the vacation rental service went public at a $47 billion valuation and now it has a market capitalization of $122 billion.

Other Bracket investments include SpaceX, Clover Health, Palantir, Coinbase, SoFi, eToro, Reddit, Impossible Foods, Bird, Clutter and Hive.AI.
Bracket was founded in 2017 by two ex-London bankers, Jihan Bowes-Little, formerly of Goldman Sachs, and Yalda Aoukar, who worked at Lehman Brothers, Barclay's and Morgan Stanley. The firm will now be managing a total of $650 million.
"We have developed a unique reputation in the market given our track record, discerning approach to investing, and deep industry relationships," Aoukar said in a statement. "We thank our new and returning limited partners for their confidence and trust as we act as stewards of their capital."
From Your Site Articles
Related Articles Around the Web
If you're an employee at a hot startup like SpaceX or Scopely, you are probably lucky enough to own valuable shares in the company. But until your employer goes public – an increasingly elusive occasion – those shares represent little more than numbers on a cap table.
"People are really wealthy on paper, but they can't send their child to the school they want or buy their first home," said Josh Berman, CEO of Quid Capital Group, which announced Wednesday it has raised a $320 million second fund to offer liquidity to startup employees.
Startup employees have long been able to trade their shares on secondary markets. With Quid, they keep most of their shares and get a loan of up to 35% against their equity. In return, they pay an interest rate of around 7%, which is not due until the shares go public. They also give Quid a small percentage of shares.
"If the company cranks, we want a share of the upside," Berman said.
Because its collateral in the shares themselves, Quid only makes loans to employees at startups it judges to be sufficiently worth the risk. Since launching in 2017, it has doled out more than $100 million to employees at 24 startups including Airbnb, Uber, and Lyft.
Quid's model has become increasingly necessary as startups, awash in hundreds of millions in late stage capital, take far longer to go public than used to be the case.
Berman is a co-founder of MySpace, one of the earliest Los Angeles tech companies, and Quid is based in Santa Monica. But so far the only company it has partnered with here is the e-scooter unicorn, Bird Rides Inc.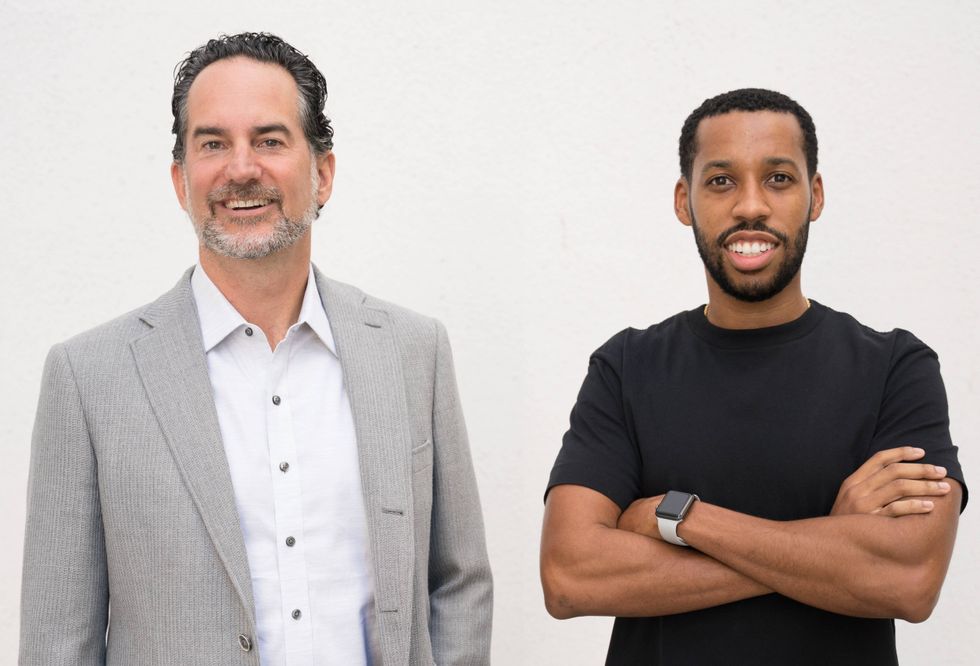 Quid Managing Partners Josh Berman (left) and Anthony Tucker
"Most of our business is in San Francisco, but there are companies we love in L.A.," said Berman.

He says he plans for the second fund to target employees at 24 high-growth companies, including local unicorns Scopely, SpaceX, and Jam City.
Quid, which was spun out of
Troy Capital Partners
and Oaktree Capital earlier this year, is also backed by Davidson Kempner Capital Management and a group of investors including Spencer Rascoff, dot.LA's co-founder and executive chairman.
From Your Site Articles
Related Articles Around the Web