wavemaker three sixty health
wavemaker three sixty health
On Thursday, May 7th, we featured three emerging healthcare startups founded in Southern California as part of our biweekly Virtual Pitch Showcase.
Dr. Mickey Pentecost, co-founder and ceo at Diadem Biotherapeutics, Jennifer Saxton, founder and CEO at Tot Squad and Brian Conyer, co-founder and CEO of GIBLIB presented a high level overview on their products and services to angel investor Spencer Rascoff and Jay Goss, general partner at Wavemaker Three-Sixty Health.

dot.LA Virtual Pitch Showcase: Healthcare Startups in Southern California www.youtube.com
About the Companies

Diadem Biotherapeutics is developing novel, engineered exosomes that control immune cells to treat inflammatory diseases. They're more powerful than biologics and more affordable, stable, and doseable than cell therapies. For cells to communicate at a distance, they use secreted vesicles called exosomes. Originally thought to be cellular garbage, exosomes are now a hot new area for therapeutics.
Tot Squad's mission is to help make parents' lives easier by connecting them with the experts they need, virtually and in-person. From birth-related services like doulas to safety services like car seat installation, Tot Squad is here to deliver peace of mind to parents, from pregnancy to the playground. Because every parent needs a squad. Now, you can have your pressing parenting needs answered virtually via our live video link with trained experts, or we can dispatch these same experts to your home for more personal communication, depending on where you live. Thorough background checks, certification checks and training mean our continued mission of providing the best in child-related care is now available to you with the ease of a click of a button.

GIBLIB curates and create high quality educational videos from expert physicians at the leading academic medical centers and stream the library on-demand to medical professionals globally. GIBLIB was founded in 2016 with the vision of providing all health care professionals access to the most knowledgeable experts in medicine. To get started, our founders, Brian Conyer and Jihye Shin, set out to assemble the best academic partners to feature in the educational videos, the most talented creatives in video production to produce Hollywood studio quality content, and the smartest software engineers to deliver the most innovative streaming technologies capable of reaching a global audience.
Pasadena-based venture capital firm Wavemaker 360 Health announced a $100 million fund aimed at digital health and health tech startups — double what it had been planning prior to the global pandemic.
The attention COVID-19 brought to the health care industry has heightened investor interest and pushed the two-year old firm to accelerate fundraising efforts.
"The world has become so much more infatuated — and with good reasons — in health care because of the crisis," said Jay Goss, general partner at Wavemaker 360. The firm is affiliated with Santa Monica-based Wavemaker Capital but operates independently.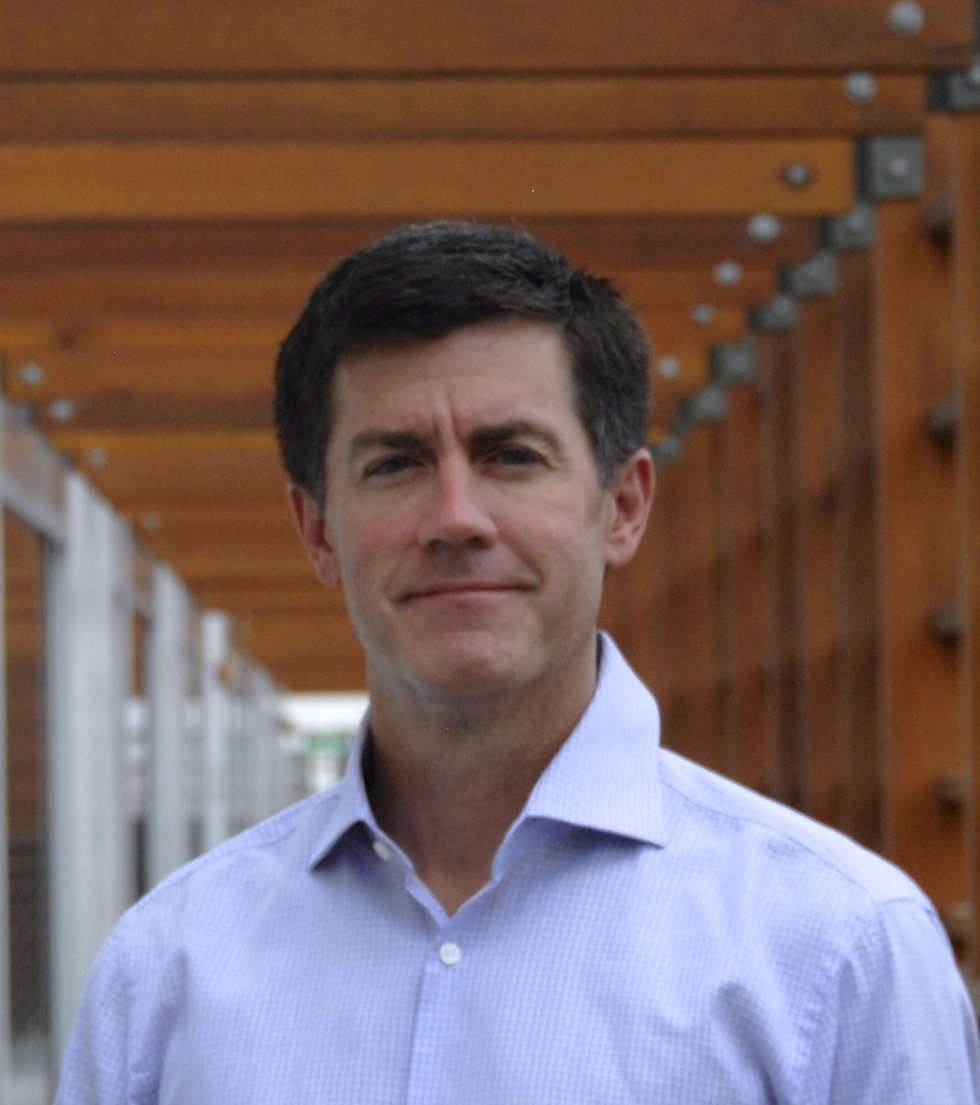 Jay Goss is a general partner at Wavemaker 360.
Despite the deep toll the virus is having across the economy, health care is better positioned than other industries like retail and consumer goods.
The novel coronavirus — which has claimed more than 150,000 lives globally — continues to spread and in doing so has reshaped how health care is delivered including a surge in telemedicine. The changes are likely to have long term impacts, experts say.
Wavemaker 360 invests in seed and early stage companies. About a third of their current portfolio hails from Southern California, in part because the firm has benefitted from partnerships or affiliations it has with Southern California's largest medical research institutions including City of Hope, Cedar-Sinai Medical Center, USC Keck School of Medicine and UCLA Biodesign, Goss said.
The local investment is likely to continue in the coming fund. "We naturally hunt for good companies in our backyard," he said.

This fund will be five times the size of its current fund, which covers more than two dozen companies. Wavemaker's operating thesis is that health care is transitioning away from fee-for-service to value-based care, disrupting the old system. About 70% of its investors hail from the health care industry with ties to insurance companies and hospital systems such as Vanderbilt University Medical Center, Mission Community Hospital and UnitedHealth Group.
The spread of the novel coronavirus has sped the adoption of telemedicine in the United States, eliminating barriers like insurance reimbursements. It's also shone a light on the need for faster vaccines and a need for greater investment in public health, experts said on a dot.LA virtual panel Tuesday that looked at how investors are responding to COVID-19.
A move to telemedicine "was a long time coming," said Dr. Jeffrey Klausner, a professor of medicine in the division of infectious diseases in the David Geffen School of Medicine at UCLA. "A lot of doctors and institutions weren't comfortable with that" but now those concerns have been "blown out of the water." Since the pandemic erupted, two-thirds of UCLA medical visits have been done using telehealth.
Klauser is also a medical director at San Dimas, Calif-based Korva Labs, which has worked with Curative Inc. over the last 18 days to test Los Angeles County first responders and support drive-thrus. He said the partnership has resulted in testing capacity moving from zero to 5,000 daily since the start.
That partnership was helped along by Llewellyn Cox, a general partner at MarsBio, a biotech and deep-tech venture capital firm that invests in pre-seed and seed stage companies. Cox introduced the folks at Curative to Korva. Cox, who has cystic fibrosis, has kept an eye on the novel coronavirus from its earlier days. He convened a task force in the first week of March to try to address COVID-19 response issues like supply chain and access to testing kits.
Cox has since pivoted to looking at companies to help address the second and third wave of issues and technology to prevent another COVID-19 from happening.
Strategy Session: Venture on the Front Line of COVID-19 www.youtube.com
The novel coronavirus has led to a boom in business for companies in the healthcare world. At Wavemaker Three-Sixty Health, a seed-stage healthcare-focused venture capital fund, 27 of its 29 companies in the portfolio are actually "better off" financially due to COVID-19, said Jay Goss, a general partner at the firm.

"We're being pulled to move faster even to the point of accelerating the timeline in the next fund, instead of slowing down," Goss said. "The world is more aware of the need for healthcare, it's always been there, but now more people are paying attention to it and less attention to the need for electric scooters, or other things."
Of the remaining two portfolio companies that have been impacted, one is a clinical trials-related company that has had to hit the pause button on their work to focus on COVID-19.
Prior to COVID-19, vaccines were not a business-savvy area of investment and were very hard to fund, but "that value metric has been turned upside down," Cox said. He said the long production cycles for something like the development of a vaccine — the flu vaccine takes nine months — is an area that could use improvement even now.
"This is a preview of the end of the antibiotic era, what a world without rapidly cheap, accessible (drugs) to fight off infection looks like," Cox said.
Other areas that have become of greater interest are food, agriculture and manufacturing, Cox said.
COVID-19 has also brought to light the lack of investment in public health — already evident from medical staffing shortages, the lack of affordable education, and the need for more on-the-ground community health efforts, the experts said.
Klausner noted that Italy didn't have a strong primary or middle healthcare system, so anybody with COVID-19 was hospitalized because they had built up the end-of-the-road investment in health services.
States have graduated medical students months early to get them to hospitals that need them. In the past few years, there has been some donors who have helped make medical education for doctors free, but those are stopgaps, Klausner said.
"We need to invest and understand that medical, nursing lab technicians, schools are not just training for those individuals (to) benefit by having a job, but also as part of our societal investment to have the type of people we need at a large enough level and large enough skillset to take care of us," Klausner said. "Our population is only aging and our needs are only increasing. We need investment in things like a public health corps."
Klausner served early in his career as an Epidemic Intelligence Service officer at the Centers for Disease Prevention and Control, a sort of CIA for public health. The program, he said, has been funded at 50 people since 1951 and no one knows it exists.
"As a society, we've allowed public health training and infrastructure to erode," Klausner said.
Goss said that the ability to address a surge in need should be fluid and those who are trained should somehow be able to be moved when that need is apparent, perhaps using a technological advancement similar to the system apps like Uber use to move needed rides from one area to another in real time.
Klausner added a few more predictions, the home is going to be "ascendant" and people will want to improve their homes and make them more comfortable for daily living, working, learning and exercise.
In terms of home health, "people generally prefer to be taken care of in their home, from physical therapy to your last days on Earth," Goss said. "Telemedicine has been helped and advanced more in the last six weeks than in the 144 years (since) we got the thing called a telephone."
About the Participants: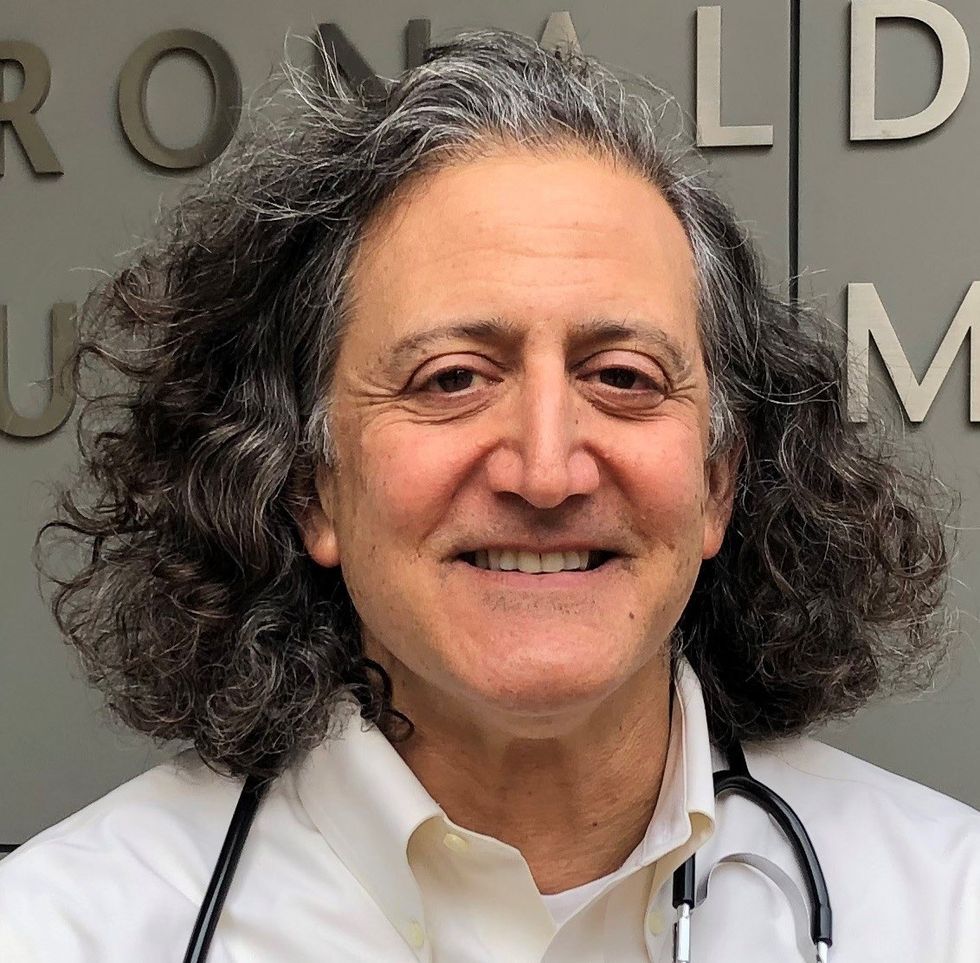 Dr. Jeffrey Klausner, MD, MPH, is a Professor of Medicine in the Division of Infectious Diseases in the David Geffen School of Medicine.
Jeffrey Klausner, MD, MPH, is a Professor of Medicine in the Division of Infectious Diseases in the David Geffen School of Medicine and Adjunct Professor of Epidemiology in the Fielding School of Public Health. 
Dr. Klausner earned his Medical Degree from Cornell University Medical College with Honors in Research. He completed his Residency in Internal Medicine at the New York University—Bellevue Hospital Center. Dr. Klausner earned his Master's in Public Health with a focus on International Health and Epidemiology at the Harvard School of Public Health. After that training, Dr. Klausner was an Epidemic Intelligence Service Officer at the Centers for Disease Prevention and Control. Dr. Klausner completed his Fellowship in Infectious Diseases at the University of Washington, Seattle.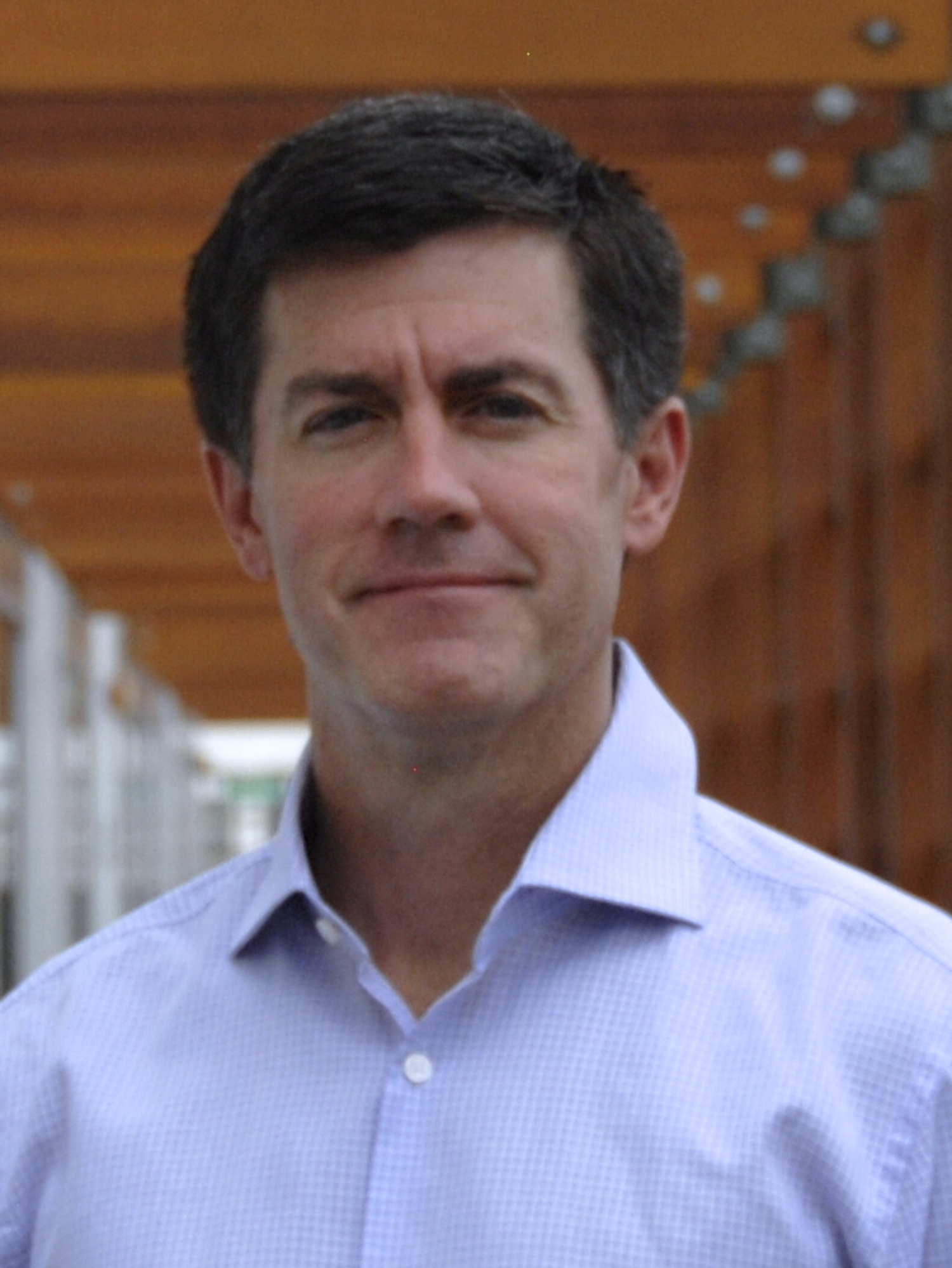 Jay Goss is General Partner at Wavemaker Three-Sixty Health
Jay Goss, General Partner @ Wavemaker Three-Sixty Health
​Jay is a General Partner at Wavemaker Three-Sixty Health. Wavemaker Three-Sixty Health is Southern California's leading Seed-stage healthcare-focused venture capital fund. The fund's investment thesis is that after 40+ years, healthcare is transitioning away from fee-for-service to value-based payments, and with that comes a massive amount of disruption. There will be no shortage of clinical operations and business challenges to solve in the coming decade, and entrepreneurs are already coming out of the woodwork to solve these problems. Moreover, countless business models are now for the first time commercially viable because the healthcare industry is embracing value-based payments. The fund counts among its investors 50+ healthcare senior executives, eager and extremely able to add value to the early stage companies in which the fund invests. Prior to launching Wavemaker Three-Sixty Health, Jay operated dozens of early stage companies all over Southern California, and advised dozens more.​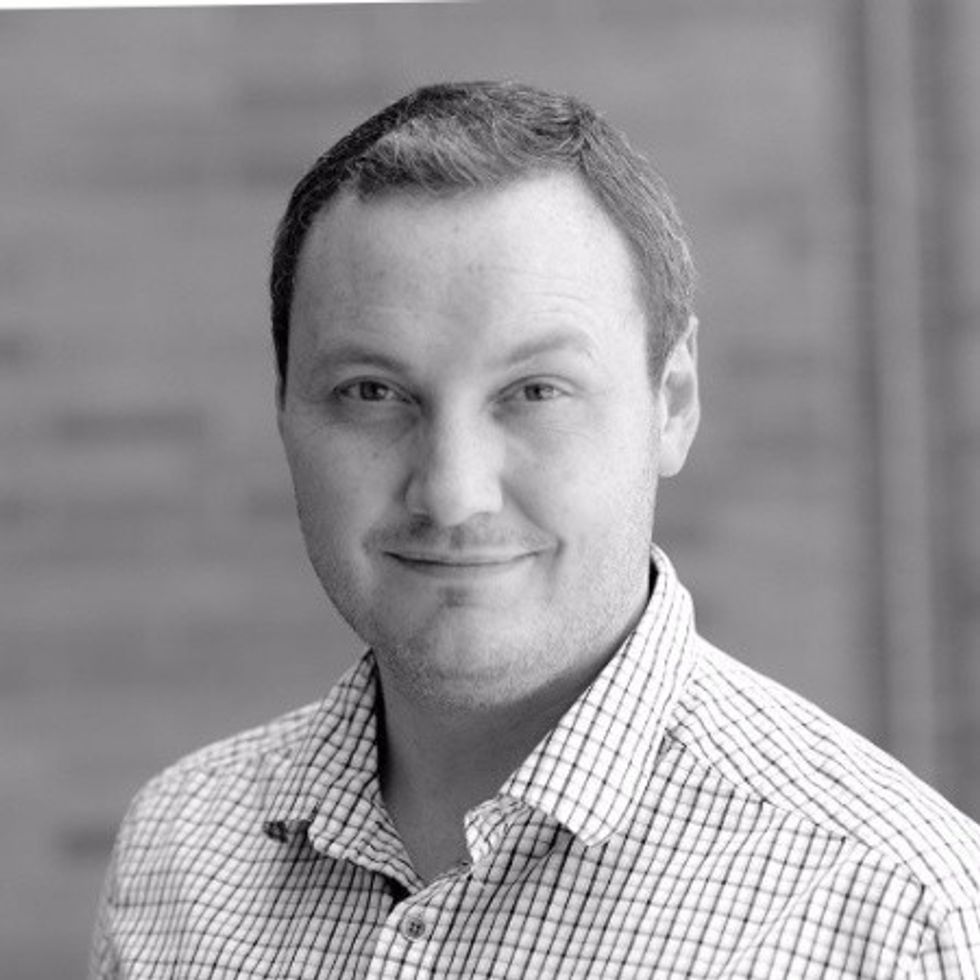 Llewellyn Cox is a general partner at MarsBio
Llewellyn Cox, General Partner at MarsBio 
Llewellyn is an entrepreneur from Gillingham, Kent, England. He founded LabLaunch, the leading biotechnology incubator network in Southern California, and BioBuilt, a firm that assists early-stage companies in building lab space.Llewellyn received a Ph.D. in Molecular and Cell Biology at Cardiff University, before moving to New York City to perform postdoc research in neuroscience at Weill Cornell Medical College. Llewellyn is an adjunct professor at Keck Medicine of USC where he teaches translational biology and science communications.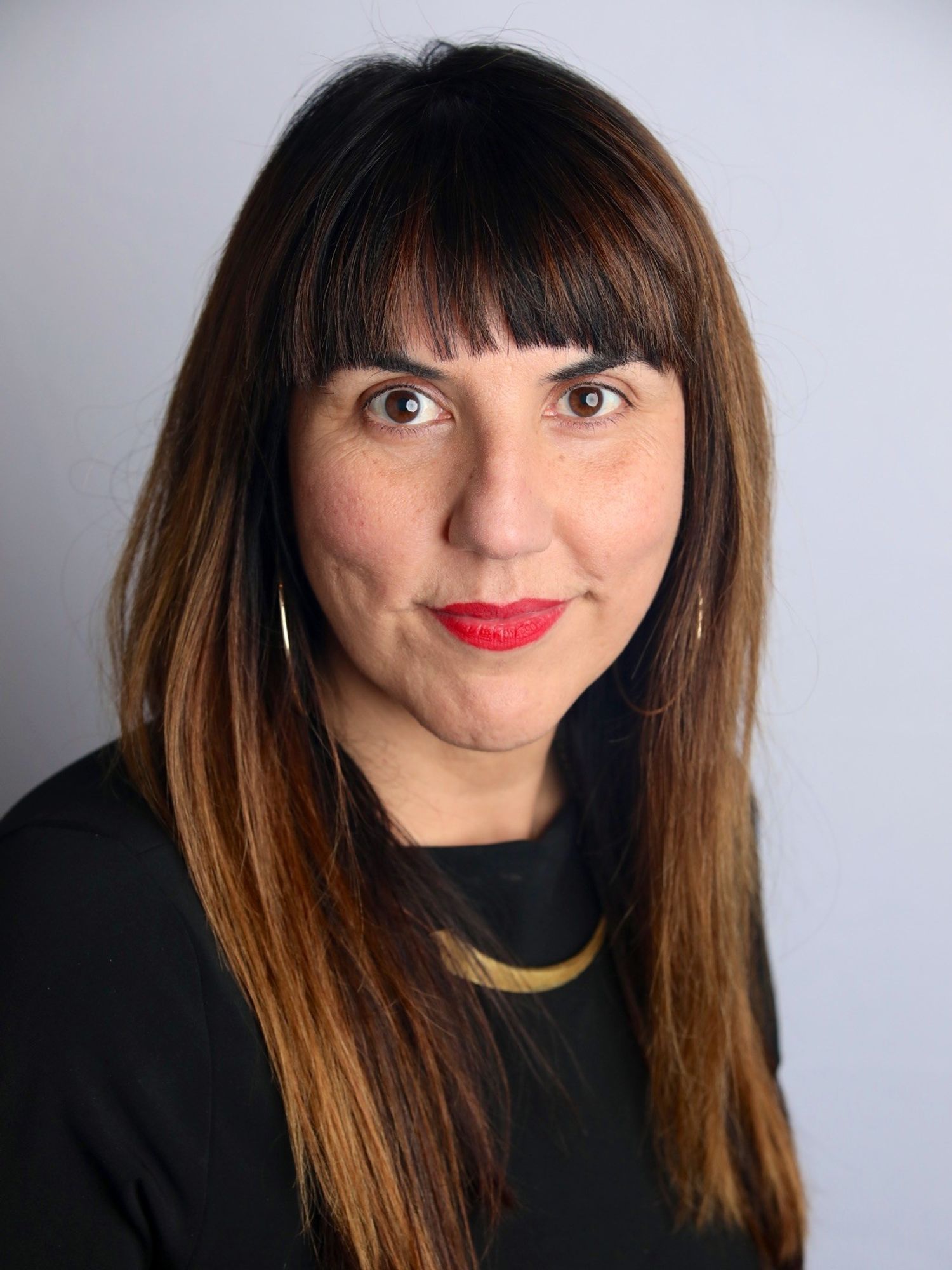 Rachel Uranga, is a reporter at dot.LA.
Rachel Uranga, Reporter @dot.LA
Rachel covers the intersection of business, technology and culture. She is a former Mexico-based market correspondent at Reuters and has worked for several Southern California news outlets, including the Los Angeles Business Journal and the Los Angeles Daily News. She has covered everything from IPOs to immigration. Uranga is a graduate of the Columbia School of Journalism and California State University Northridge. A Los Angeles native, she lives with her husband, son and their felines.