envoy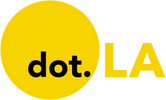 Get in the KNOW
on LA Startups & Tech
X
envoy
Courtesy of LACI
The Los Angeles Cleantech Incubator (LACI) has launched a new loan program that aims to provide early-stage clean tech startups with non-dilutive debt funding.
The $6 million LACI Cleantech Debt Fund will be loaned out in $25,000-to-$250,000 increments to approximately 100 early-stage startups nationwide over the next five years, the incubator said Wednesday. Unlike venture capital, the debt offers founders a way of raising capital that doesn't dilute their ownership in their company.

LACI said it is particularly interested in extending loans to female, Black and brown founders, who have historically faced institutional barriers in raising capital for new businesses. In that spirit, the debt fund will not require founders to put up their own assets as collateral and will not require their personal credit scores as part of the underwriting process.
The fund is an important step in LACI's goal of bringing a more diverse set of voices to the clean tech table, LACI CEO Matt Petersen told dot.LA. "What's most exciting in the clean tech entrepreneurial space is we've seen a bias against women and Black and brown founders, but we're beginning to see some things change," Petersen said.
To launch the fund, LACI partnered with anchor investors Sobrato Philanthropies and Homecoming Capital, while the debt vehicle's initial operating costs and loan loss reserves will be covered by a grant from the Wells Fargo Foundation.
The fund builds on the success of a pilot program that provided more than $300,000 to nine startups, including Massachusetts-based mobile electric vehicle charging company
SparkCharge
and
Culver City-based electric car-sharing service Envoy
. That pilot debt program has subsequently "had zero defaults and no late payments," according to LACI.
From Your Site Articles
Related Articles Around the Web
The transportation tech company Envoy, which rents out electric cars to apartment buildings and offices, closed an $11 million Series A round on Thursday.
The boost represents just a fraction of a $81 million financing bundle that includes debt financing from Macquarie Specialized and asset finance to grow its fleet of Teslas and Chevy Bolts across the country.
The Culver City-based startup was founded in 2017 by two ex-real estate investors who saw a space to introduce mobility as new apartment amenity.
"You have a pool, you have a gym, now you have a car you can access," said co-founder and executive chairman Ori Sagie. His previous startups include an instant messaging platform he built in Israel, which sold to the online learning platform Smart Online. "Mobility will become an amenity in every building, like a laundry room."
Sagie said the startup supplies 27 of the top 50 real estate companies with cars and charging stations exclusively reserved for their residents.
Envoy also works with developers looking to downsize parking structures, said co-founder and CEO Aric Ohana, who previously worked in property tech. He said that every shared vehicle takes about 10 cars off the road.
In 2016, he and Sagie were working on a student housing development in Arlington, Texas when they noticed a disconnect between apartment amenities tenants said they wanted and the ones developers were building.
Their model lets apartment tenants or employees at work access their community car through an app that charges them a fee of 15 to 45 cents per minute. Envoy charges real estate companies an initial fee for each vehicle. Typically, it deploys one car for every 100 apartment units.
Unlike on-demand rental companies like Zipcar, Envoy's model doesn't let just anyone pick up a set of keys and borrow a car for the day.
Their fleet of purchased cars currently stands at 200, but the company has hopes of reaching 1,000 in 12 to 14 months, Ohana said.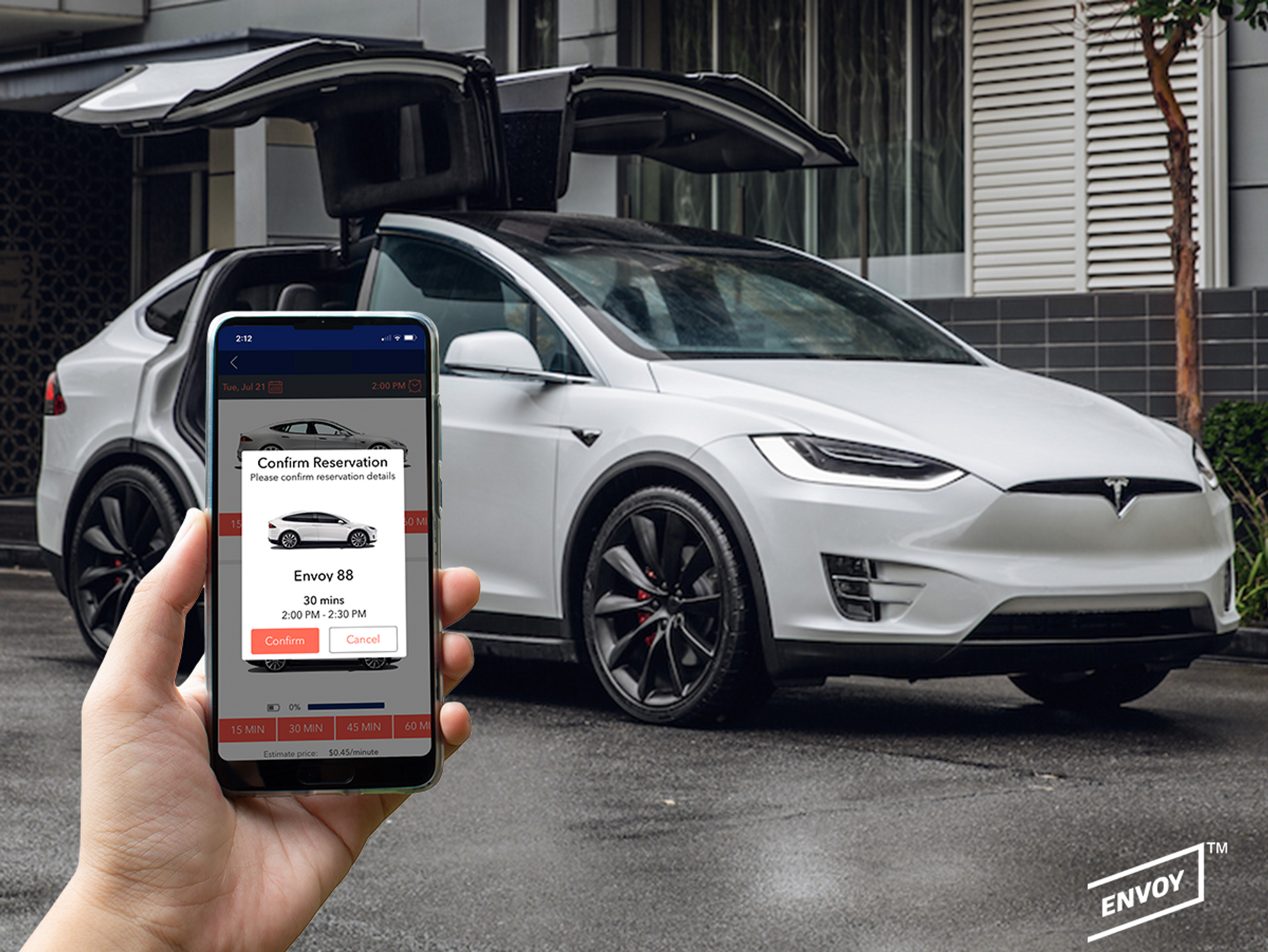 Envoy has cars deployed in 10 states including L.A., Seattle, D.C. and Las Vegas. And their clients include drivers of delivery services to families that need transportation to buy groceries, "all the way to people who go to the Hamptons for the weekend," said Sagie.

As the pandemic keeps many working from home, Ohana says he's noticed more families that previously owned two cars are downsizing. Some don't need a car at all.
"There's no question that personal car ownership will continue for a long time, but we are helping communities get rid of cars. It helps people not renew a lease on a car or not buy a new car," he said. "Uber and Lyft obviously did a great job previously, showing us we might not need to own a car. But the issue is, it wasn't as affordable."
The startup has seen a surge in usage by clients since April. And 73% of users said they hadn't tried driving electric before Envoy, according to an internal company survey published in April.
With the raise, Sagie said the company will look to expand its fleet in more cities. That also means offering the service to people without affordable access to transportation.
They've already distributed 30 electric cars in 15 disadvantaged communities across Sacramento with a $1 million grant from the California Energy Commission in 2018. With a second grant from the Los Angeles Clean Incubator, they deployed two Nissan Leafs in both San Pedro and Pacoima, where cars are charged by solar panels.
Tenants in those areas pay the lowest rate per minute, Sagie said.
Thursday's round was led by Shell Ventures and Building Ventures and backed by DENSO, Goodyear Ventures, GroundBreak Ventures and the Los Angeles Cleantech Incubator Impact Fund.
**This story has been updated to reflect that Envoy's co-founders were former real estate investors, not agents.
From Your Site Articles
Related Articles Around the Web