Vet tech Modern Animal Will Use Its $75.5M Raise to Open Sites in Playa Vista, Pasadena and Studio City
Sam Blake
Sam primarily covers entertainment and media for dot.LA. Previously he was Marjorie Deane Fellow at The Economist, where he wrote for the business and finance sections of the print edition. He has also worked at the XPRIZE Foundation, U.S. Government Accountability Office, KCRW, and MLB Advanced Media (now Disney Streaming Services). He holds an MBA from UCLA Anderson, an MPP from UCLA Luskin and a BA in History from University of Michigan. Email him at samblake@dot.LA and find him on Twitter @hisamblake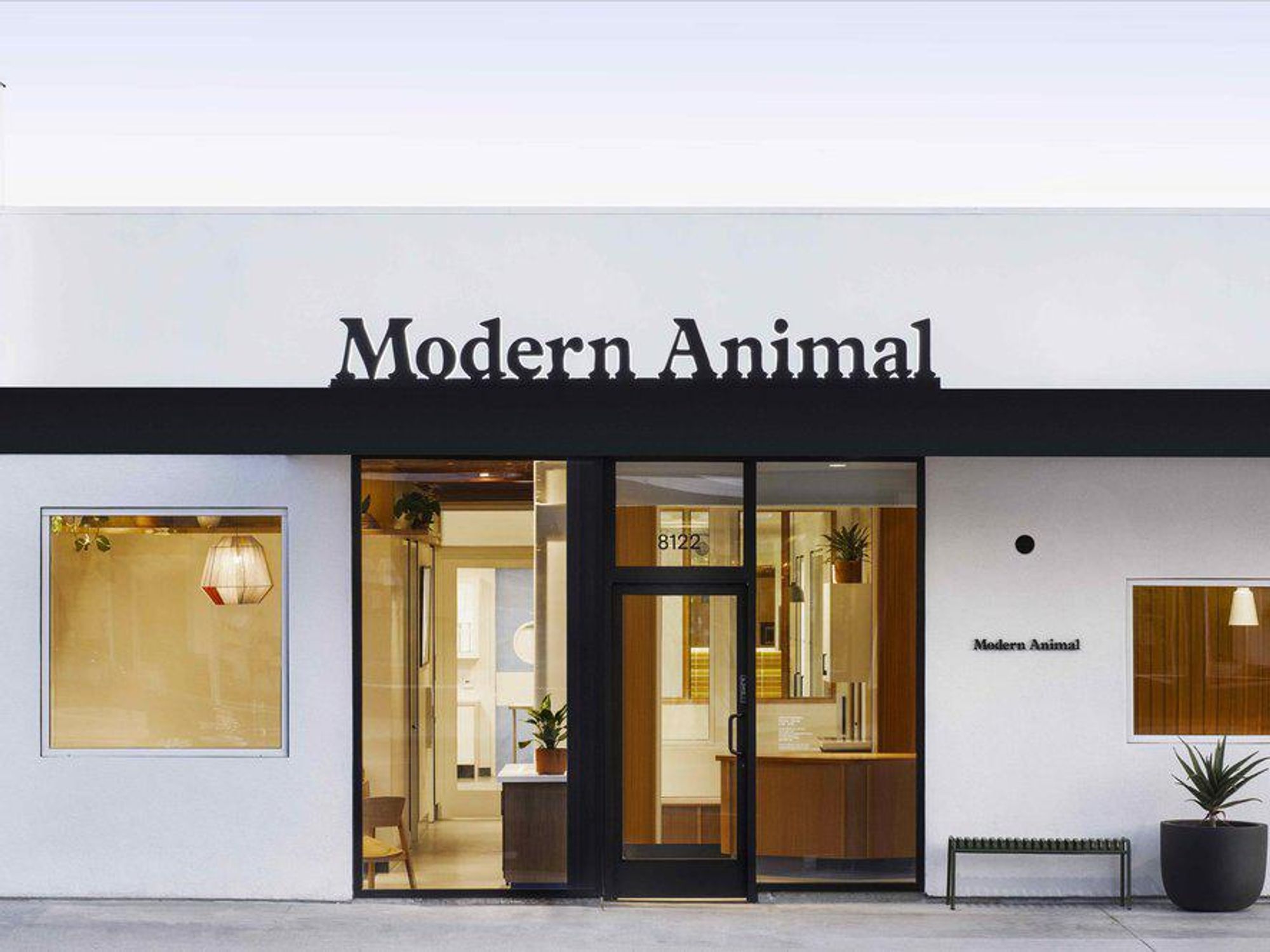 U.S. pet ownership rose nearly 50% over the last year as Americans, hemmed in by the pandemic, embraced their furry friends. The surge propelled the pet industry past $100 billion in revenues and exacerbated demands on veterinarians already stretched thin.
With its hybrid telemedicine subscription service, Culver City-based startup Modern Animal is looking to grow by appealing to both overtaxed vets and the new rush of pet owners. On Friday, it announced a $75.5 million investment to help do it.
---
The company believes its model, which relies on 24/7, app-based care, access to beautifully outfitted clinics for users and a streamlined system for veterinarians, can help upend the way the industry traditionally does business.
"The problems we were trying to solve [when we started the company] were not actually related to the animal," said CEO and co-founder Steven Eidelman. They were related to the humans: the pet-owners and the veterinarians.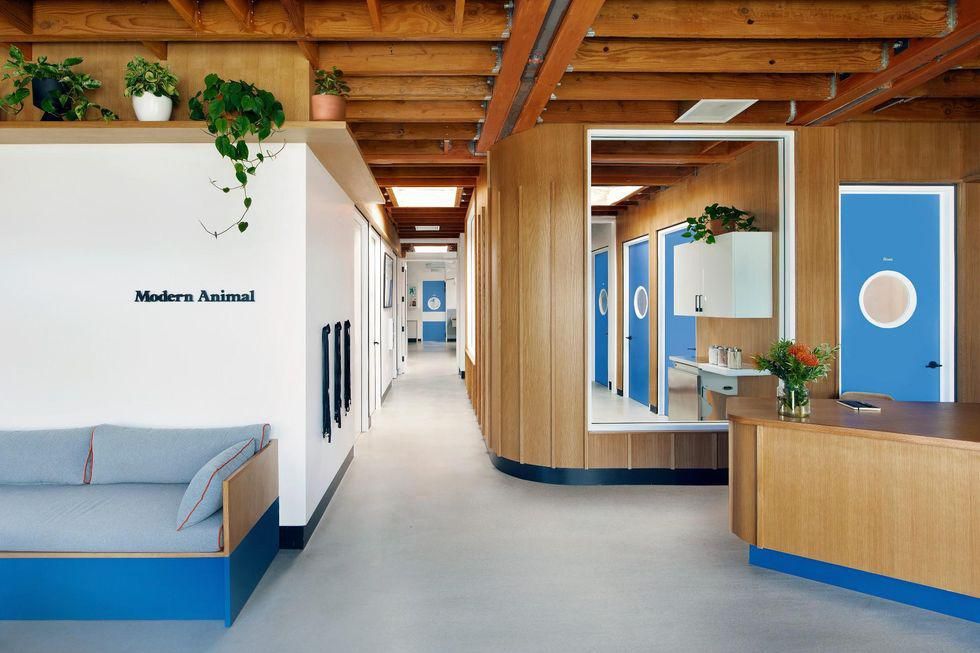 Eidelman is the former founder of Whistle, a pet health startup that made a 'Fitbit for dogs' and was acquired in 2016 for $117 million by Mars. He founded Modern Animal in 2018. It has now raised $89 million.

Its first clinic opened in April last year in West Hollywood. Unlike most drab veterinarian offices, Modern Animal's clinic boasts amenities like a "beautiful Oscar Gronner mural" and "Margo's Bark root beer in our fridge". Customers pay a $100 annual membership fee per pet, which grants them free exams and around-the-clock telemedicine. The company does not offer emergency care.
The new funding is split between a previously unannounced $35.5 million Series A led by True Ventures and Addition, and a $40 million Series B led by Founders Fund. With it, the company plans to open a dozen more clinics around California over the next 18 months — including facilities in Playa Vista, Pasadena and Studio City by the end of the year. The WeHo clinic has maxed out its capacity of around 4,000 fuzzy patients; Eidelman said the new clinics will be similarly sized.
Modern Animal has largely appealed to younger pet owners. Eighty percent of its human members are between 25 and 45 years old; only 10% of the clients are over the age of 55.
"There is a very different type of behavior that younger pet owners are exhibiting, and so we wanted to build a system that, looking to the future, is built for them," Eidelman said. Members make about five visits per year during their first year of membership, which is more than double the frequency of visits to a typical vet's office.
He attributes that stickiness to Modern Animal's free initial exams and how the company pays veterinarians, which discourages them from charging for extra services.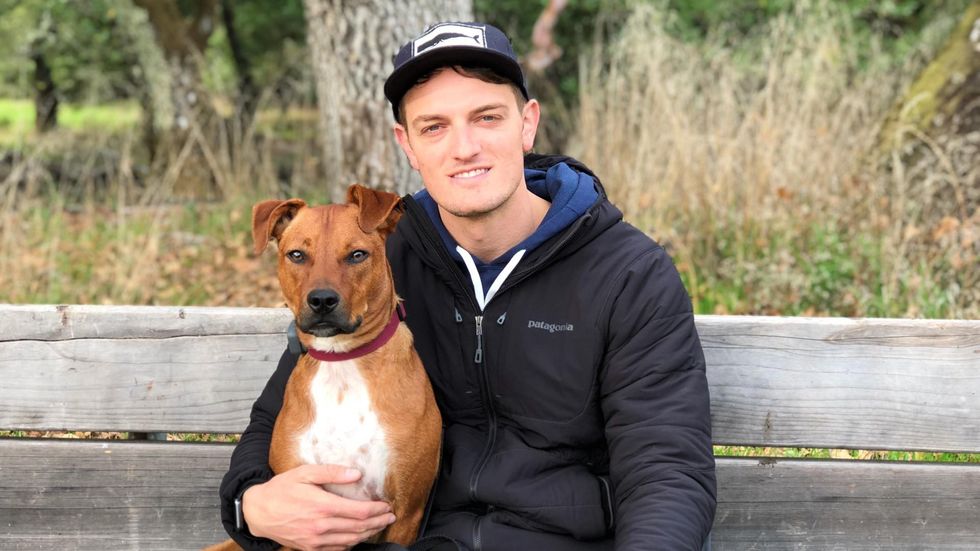 Layla (left), and her human, Modern Animal CEO and co-founder Steven Eidelman.
About 80 employees work at the company, split evenly between the medical staff and the business side. Flush with funds, Eidelman plans to go on a hiring spree, prioritizing operational and human resource roles to support the company's expansion.

Eidelman said one of the company's cornerstones is creating a good place for often stressed out veterinarians to work.
Dr. Christie Long, Modern Animal's head of medicine, said it's one of the reasons she appreciates the company. She has been a veterinarian since 2007.
"As a profession, we give so much of ourselves away, and we have a real problem with drawing boundaries," she said.
Modern Animal takes several steps to change that paradigm, Long said.
The medical team works collaboratively, so that during a telemedicine appointment, the on-call vet has access to the pet's health records, which may have been input by their colleagues from both in-person and remote visits.
Using telemedicine also allows for a more efficient allocation of the clinical staff's time and skills, Eidelman said, as less urgent matters can be addressed without requiring a potentially wasteful visit to the clinic. And unlike much of the vet industry, the company pays its staff a salary rather than on a fee-for-service basis.
"We pay a good salary to a doctor and expect them to work their 40 hours a week and then we expect them to go home. And we want them to go home," said Long. "We are attracting a younger group of veterinarians...I'm excited to see them raise their hands and say, 'the (old) model doesn't work for me.'"
In addition to the new funding, the company also announced three board members: David Bowman, former COO and CFO of Blue Bottle Coffee; Karen Boone, former CFO of Restoration Hardware and current board member of Peloton, Sonos and Rivian; and Tony Conrad, partner at True Ventures.

Eidelman said they bring value from their experience scaling businesses with a physical presence.
"The big opportunity we see is to fix this profession," he said.
Sam Blake
Sam primarily covers entertainment and media for dot.LA. Previously he was Marjorie Deane Fellow at The Economist, where he wrote for the business and finance sections of the print edition. He has also worked at the XPRIZE Foundation, U.S. Government Accountability Office, KCRW, and MLB Advanced Media (now Disney Streaming Services). He holds an MBA from UCLA Anderson, an MPP from UCLA Luskin and a BA in History from University of Michigan. Email him at samblake@dot.LA and find him on Twitter @hisamblake
https://twitter.com/hisamblake
samblake@dot.la