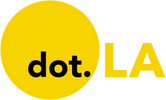 Get in the KNOW  
  on LA Startups & Tech  
X
How Social Media Moderation Might Be Legislated After the Capitol Attack
Sam Blake
Sam primarily covers entertainment and media for dot.LA. Previously he was Marjorie Deane Fellow at The Economist, where he wrote for the business and finance sections of the print edition. He has also worked at the XPRIZE Foundation, U.S. Government Accountability Office, KCRW, and MLB Advanced Media (now Disney Streaming Services). He holds an MBA from UCLA Anderson, an MPP from UCLA Luskin and a BA in History from University of Michigan. Email him at samblake@dot.LA and find him on Twitter @hisamblake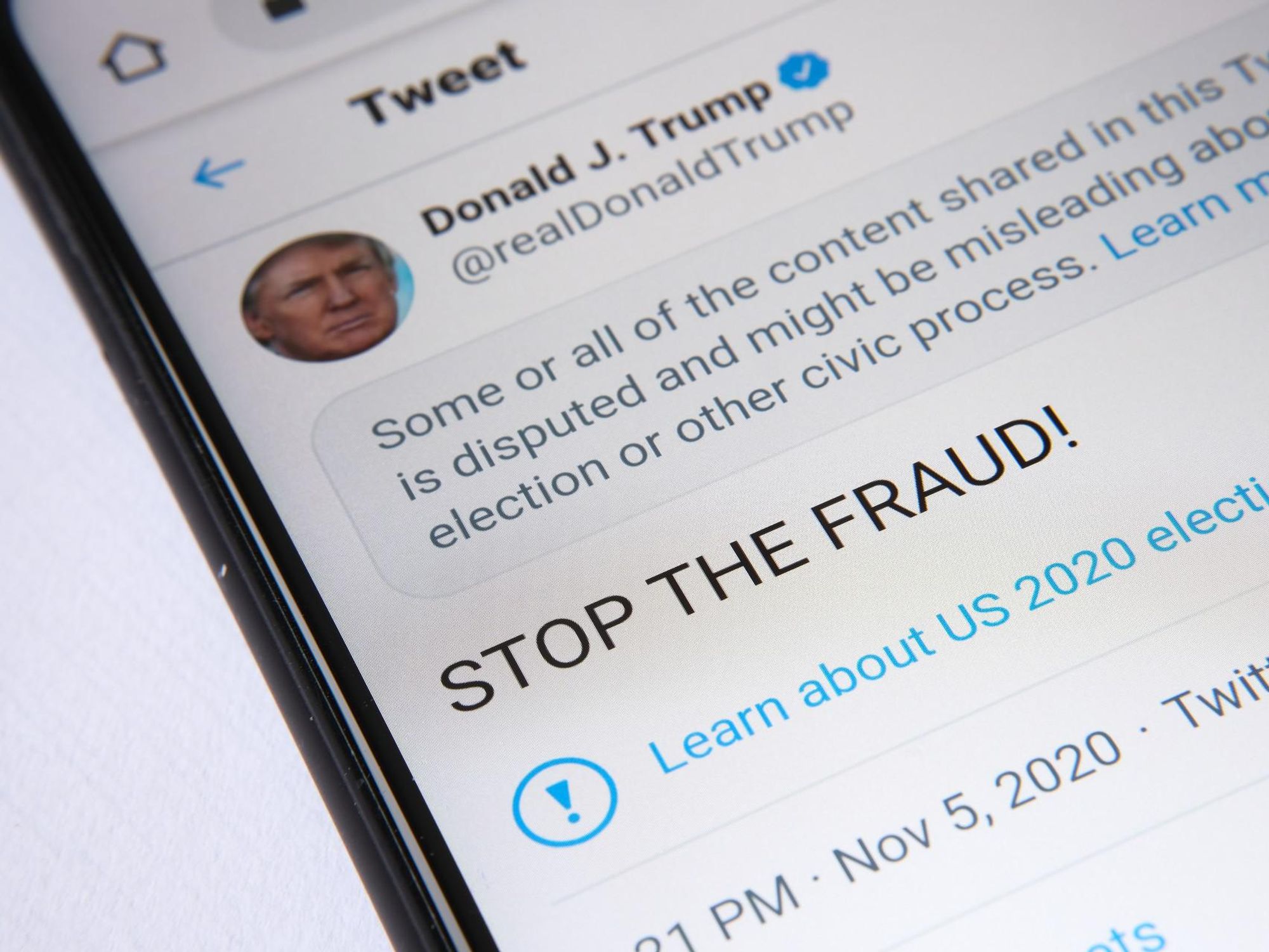 Calls are mounting among lawmakers to ramp up regulation of social media following the violent takeover of the U.S. Capitol last week.

Facebook, Amazon and a slew of other tech companies have locked President Trump's account and given the boot to right-wing site Parler.
But Bay Area Congresswoman Anna Eshoo, a Democrat on the Energy and Commerce committee, calls the move by tech giants too little, too late and says "Congress and the administration must take swift and bold action."
"These companies have demonstrated they will not do the right thing on their own," she said.
---
The problems that social media can create or exacerbate, including spreading misinformation and breeding terrorism, are well known. But it's tricky regulatory territory, cutting across issues of free speech, data privacy, market competition and the responsibility that companies should have over the content on their platforms.
Eshoo sat on the powerful Communications & Technology subcommittee in the last Congressional session, during which she and fellow Democratic Congressman Tom Malinowksi of New Jersey introduced legislation to amend Section 230. The law governs the liability of internet intermediaries including social media companies for the content users publish on their platforms. The amendment would increase sites' liability for how their algorithms spread harmful or radicalizing content that leads to offline violence.
Facebook and Twitter's move to suspend Trump's account, she said, was "a few hours too late to thwart the failed coup attempt...and years too late to avoid the harm done to our democracy."
Eshoo said in a statement she will revive the bill in this legislative session and update it.
The Possible Changes to Section 230
Enacted in 1996 as part of the Communications Decency Act, Section 230 says interactive computer services like social media websites are not to be considered publishers of, and therefore should not be held liable for, the content that appears on their platforms. It also provides cover for "good faith" moderation of content that the provider or users deem objectionable.
Both sides of the political aisle have increasingly taken issue with the legislation, for different reasons.
Democrats tend to criticize 230 for absolving tech companies of the responsibility for policing their platforms. President-elect Biden has called for 230 to be revoked, saying social media companies are "propagating falsehoods they know to be false."
That could backfire, said Ángel Díaz of the Brennan Center for Justice, a nonpartisan law and policy think tank.
"The reality is Section 230 is precisely the law that gives the platforms flexibility to remove posts that may not necessarily be illegal but are objectionable in some way," he said.
President Trump began pushing for a Section 230 repeal after Twitter began fact-checking his tweets. His concerns echoed the objections other Republicans have made to the law, claiming it enables platforms to disproportionately censor conservative voices.
Such concerns speak to one of the thorny issues surrounding content moderation – balancing it with free speech. Although Section 230 aims to provide a legal framework for doing so, it does not specify what should and should not be censored, leaving room for debate of the sort that has unfolded across party lines.
Nor does Section 230 cover all the issues pertinent to potential social media regulation. Since the time the legislation was written, internet companies like Facebook, Amazon and Google have gobbled up huge markets, causing concerns among legislators and observers regarding fair market competition. And concern is growing about these companies' use of consumer data.
"The conversation needs to go beyond 230 to capture these other avenues that are really important for understanding the future of the internet," Díaz said.
Emma Llansó, director of the Center for Democracy & Technology's Free Expression Project, said "the attention Congress (and the Biden administration) will be paying will be as strong if not more intense in the wake of what happened at the Capitol."
Congress "needs to identify the specific problems and harms it's trying to address or prevent and come up with tailored legislative proposals."
But, she added, amending 230 alone won't resolve many of these issues and could create bigger problems.
Requiring platforms to moderate content with a fine-tooth comb, for instance, could give more established and better-funded social media sites such as Facebook a leg up on upstarts and make it impossible for new companies to get started.
"If you do regulation like 230 the wrong way you could just entrench the biggest players," Llansó said.
Other Content Moderation Laws in Development
One helpful way forward, said Díaz, could be to mandate more transparency from social media companies about their moderation policies and the outcomes of that moderation. Clearer public data, for example, "would help us get a better understanding of how much of a conservative bias there is or how much hate speech is targeting communities of color and being allowed to stay on the platform," he said.
In California, State Assemblymember Ed Chau of Monterey Park introduced a bill in December to address transparency from social media companies. Assembly Bill 35 would force social media platforms to disclose to users, in an easily accessible way, whether they have a policy or mechanism in place to address the spread of misinformation.
"The rioting upon our nation's Capital...was exacerbated by the spread of falsehoods and misinformation, some of which was disseminated via social media platforms," Chau said in a statement released last week.
"It is vital to ensure that information on these platforms, which many have come to rely upon, is accurate and factual," he said.
The bill would authorize levying $1,000 fines on social media platforms for each day they violate the disclosure requirement. That provision, however, could disproportionately burden smaller companies, Llansó said.
"You could imagine a site that doesn't know about this requirement finding out 90 days after they launch that they owe $90,000 in fines, which would be problematic for a small service," Llansó said, noting that even a blog with a comments section could be subject to the bill in its current form.
Another piece of legislation that may resurface in the new congressional session would establish a bipartisan National Commission on Online Platforms and Homeland Security to explore how social media platforms can spread violence. The bill was introduced by Mississippi Congressman Bennie Thompson in 2019, and received co-sponsorship from nearly twenty legislators on both sides of the aisle.
Sam Blake
Sam primarily covers entertainment and media for dot.LA. Previously he was Marjorie Deane Fellow at The Economist, where he wrote for the business and finance sections of the print edition. He has also worked at the XPRIZE Foundation, U.S. Government Accountability Office, KCRW, and MLB Advanced Media (now Disney Streaming Services). He holds an MBA from UCLA Anderson, an MPP from UCLA Luskin and a BA in History from University of Michigan. Email him at samblake@dot.LA and find him on Twitter @hisamblake
https://twitter.com/hisamblake
samblake@dot.la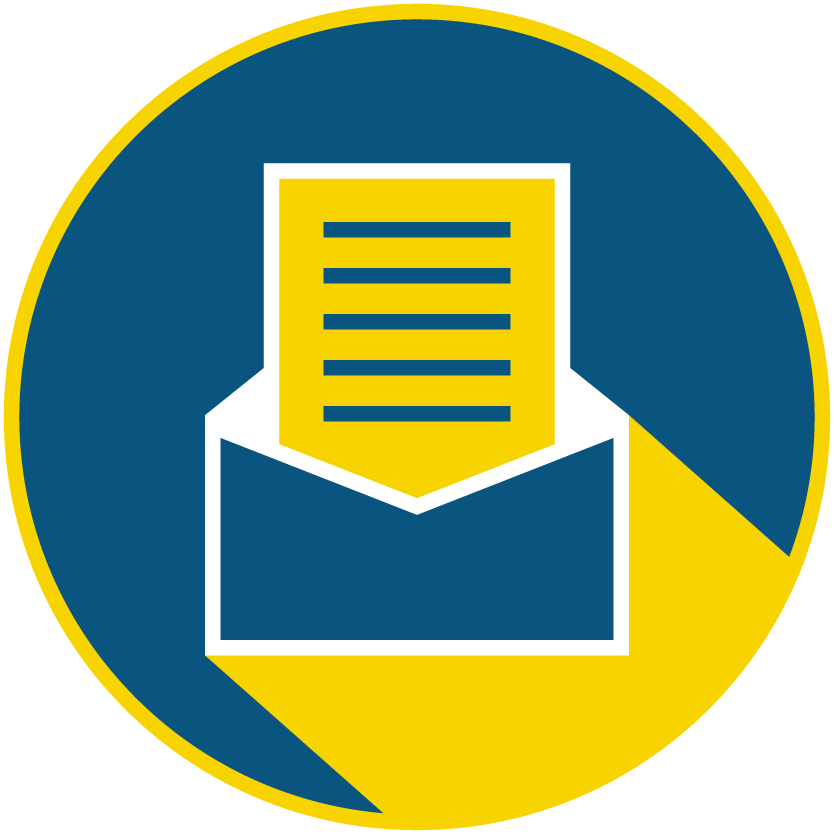 Subscribe to our newsletter to catch every headline.
Samson Amore
Samson Amore is a reporter for dot.LA. He holds a degree in journalism from Emerson College. Send tips or pitches to samsonamore@dot.la and find him on Twitter @Samsonamore.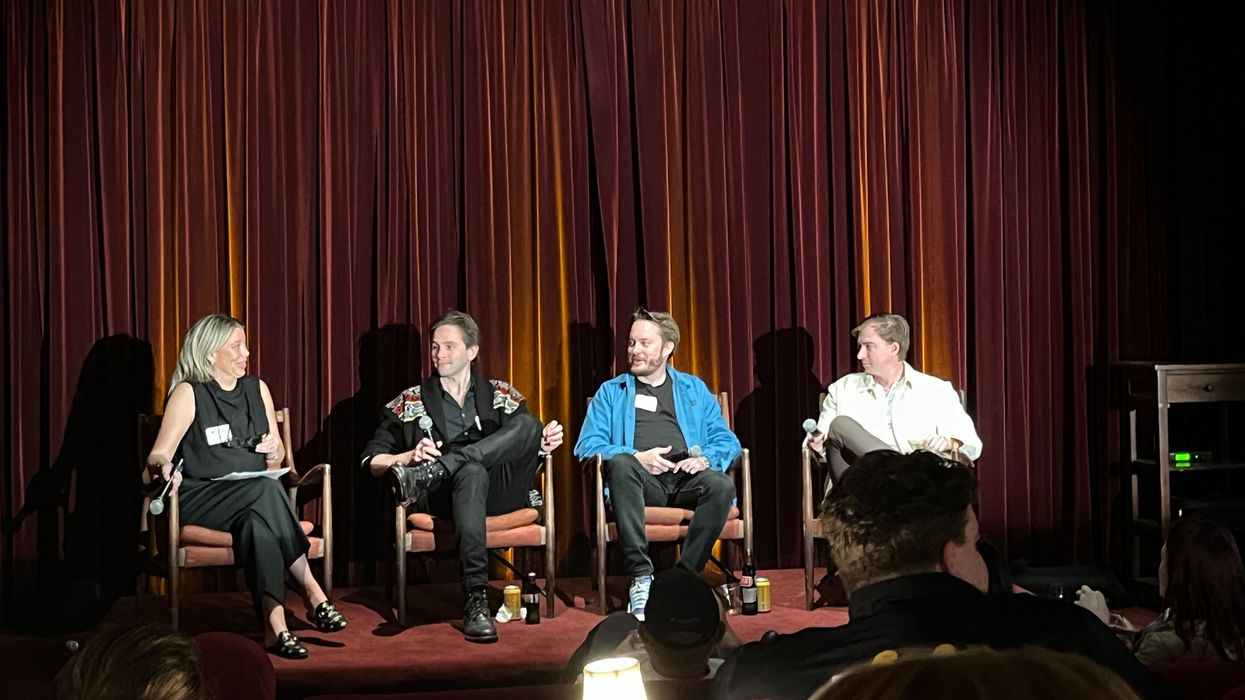 Samson Amore
A recent article in The New York Times highlighted two major esports leagues that recently divested from their teams: Madison Square Garden sold its team CounterLogic Gaming to NRG in April, while Team SoloMid sold its League of Legends Championship Series team in late May.
Arguing that the industry still has potential for growth, several gaming executives at a LA Tech Week panel said that instead of an "esports winter," the industry was experiencing a period of "normalization." The panel at SoHo House in West Hollywood featured Brian Anderson, CEO of Culver City-based esports outfit FlyQuest Sport, Gene Chorba, head of developer relations at Roku and Felix LaHaye, founder of United Esports.
"I'm actually very skeptical of the claim of an esports winter," Anderson said. "I think that what I'm seeing in the market right now, ultimately, is just a lot of venture capital firms that deployed capital into the eSports space that are not generating the returns that they were looking for, and have now done the press junket and are labeling it an esports winter."
"In reality," Anderson said, "esports, in my view, is alive and well."
Anderson said there were a lot of "unrealistic expectations" around esports since it became popular in 2016, and the current decline was a sign that the market was correcting itself. "This is a necessary pain point that any nascent industry is going to go through as it matures and develops, and I think that in, let's say, 24 months, 36 months, esports will be in a much better financially sustainable place," he said.
"I think we're having a little bit of a normalization," Chorba said. "We saw the entire economy was being shot to the moon, with nothing behind it… we were seeing valuations of companies, public and private, that just didn't make sense for what they were building."
Other tech industries have experienced a similar "normalization" in recent years. Cryptocurrencies, NFTs and big tech have all seen a downturn in recent months after being flooded with VC interest for many years.
According to the panelists, the existing viewer base for esports was a clear sign that the industry still had potential for growth. "There's still a ton of attention on professional video games. There's still so much grassroots fan support," Anderson said. "As long as organizations and developers are able to figure out how to actually monetize that fan base, I think esports is still alive and well and here to stay for a long time."
According to Insider Intelligence in 2022, there were 532 million esports viewers globally, with nearly 30 million viewers in the U.S.; this is expected to increase to 34.8 million by 2026.
Chorba explained that the reduction in ad spend and brand deals in esports shouldn't worry investors because these crucial revenue streams have slowed down for other industries as well. "Ad-supported is hemorrhaging money and really just trying to wait out what's really a bad economy right now," he said. As more people stop paying for cable, Chorba said, eyeballs will move onto streaming sites like YouTube or Twitch to watch gaming content.
LaHaye and Chorba said that one of the reasons for the decline in esports investments could be that executives and VCs are running esports companies like tech or SaaS companies. "As a matter of fact, they are not tech companies. They are ad-supported entertainment products," LaHaye said.
By taking their companies to IPOs too early, certain esports companies ruined their chances in the market, LaHaye added. "There's also a downswing that's done by a rush to [go] public," he said. "There are some fairly poor business models in esports that are going through a rougher time."
"[Game publishing] is a hit-making business," LaHaye said. "I think there tends to be confusion between what is a fundamental issue for the esports industry itself and some business models within the esports industry being bad business."
Samson Amore
Samson Amore is a reporter for dot.LA. He holds a degree in journalism from Emerson College. Send tips or pitches to samsonamore@dot.la and find him on Twitter @Samsonamore.
https://twitter.com/samsonamore
samsonamore@dot.la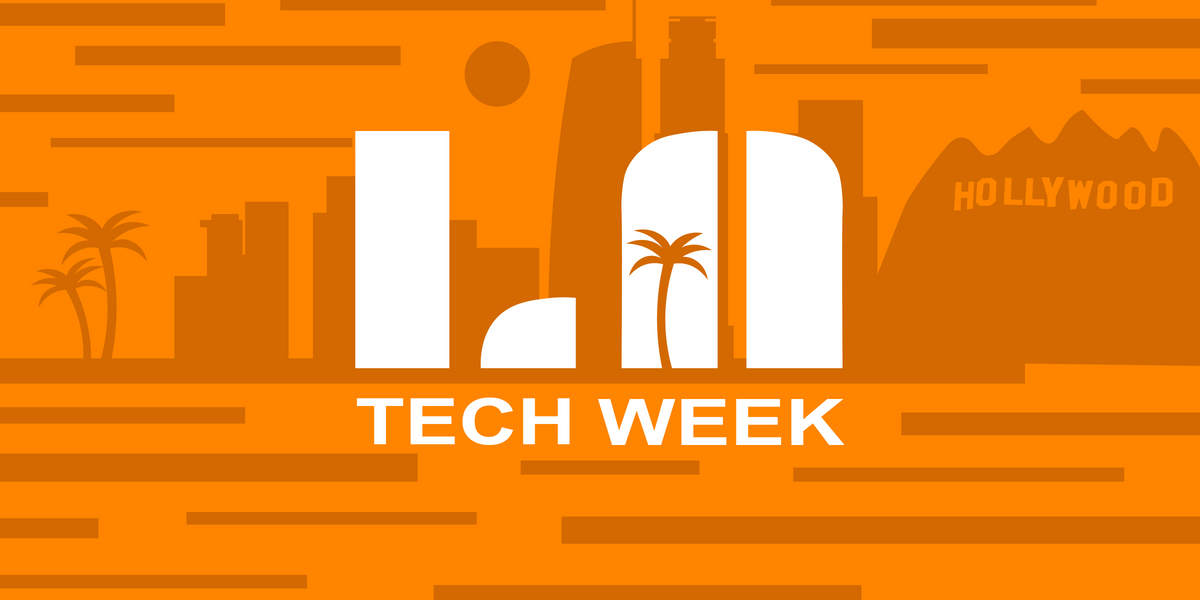 Evan Xie
L.A. Tech Week has brought venture capitalists, founders and entrepreneurs from around the world to the California coast. With so many tech nerds in one place, it's easy to laugh, joke and reminisce about the future of tech in SoCal.
Here's what people are saying about day four of L.A. Tech Week on social:
Decerry Donato
Decerry Donato is a reporter at dot.LA. Prior to that, she was an editorial fellow at the company. Decerry received her bachelor's degree in literary journalism from the University of California, Irvine. She continues to write stories to inform the community about issues or events that take place in the L.A. area. On the weekends, she can be found hiking in the Angeles National forest or sifting through racks at your local thrift store.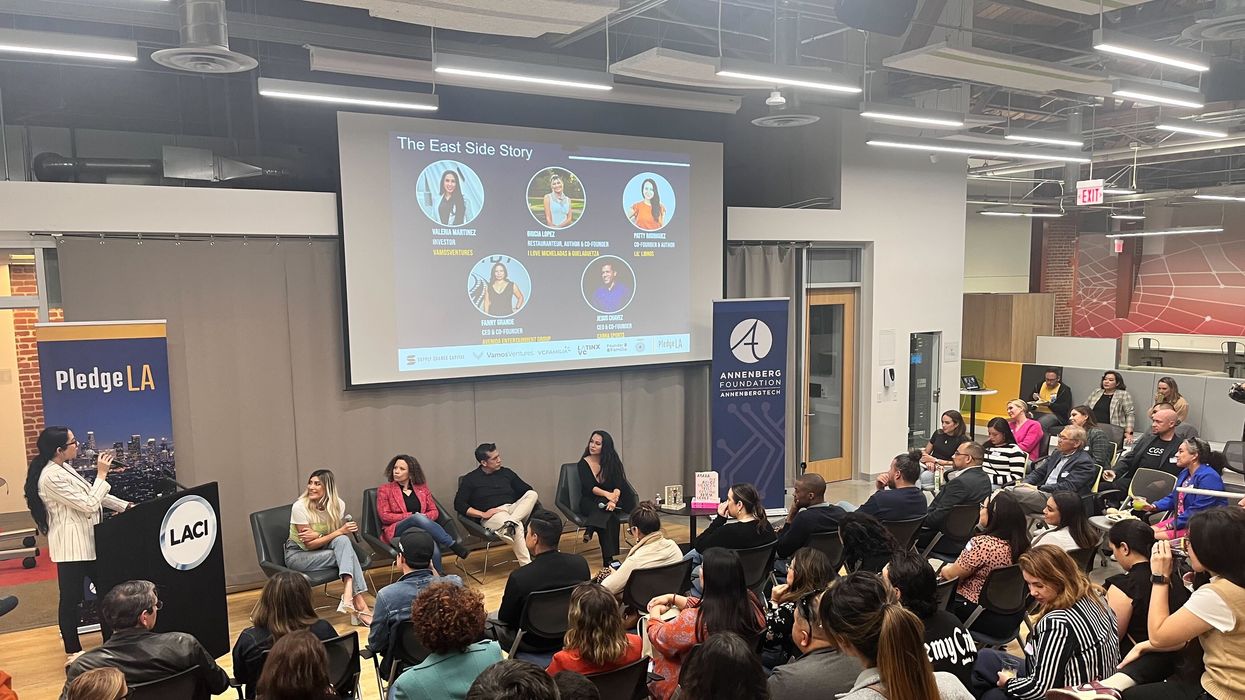 Decerry Donato
As one of the most diverse cities in the world, Los Angeles is home to almost 5 million people who identify as Hispanic or Latino/a. Yet, many feel they still lack representation in the city's tech space.
"I can safely say that last year's LA tech week hosted all of the events on the west side, and very few were focused on telling Latino and Latina entrepreneurial stories," said Valeria Martinez, investor at VamosVentures. "We wanted to change that this year."
The event, titled "The East Side Story –– Latino/a Founders and Funders in LA," was held at Los Angeles Cleantech Incubator (LACI) in the vibrant Arts District with participation from VamosVentures, LatinxVC, VCFamilia, Supply Change Capital, and LEEAF.
The event was centered around stories about the Latino/a community told by its members. "Storytelling is the most powerful tool we have as human beings," said restauranteur Bricia Lopez. "We are all here because of the stories that were told to us and the stories that were read to us."
Lopez's father migrated to Guadalajara, Mexico because he heard a story about a better life on the other side of the border. While he didn't have the opportunity to see that "better life," Lopez wants to share his story with the world in the hopes of inspiring others to share their stories.
"I think for many generations, we were the gatekeepers holding us back from telling our own stories," Lopez said. "But we are now empowered to share our stories and when we talk about wanting to hear stories from us, it's because we want a mirror into the possibility of who we can become. To me that was how powerful a story is."
With over 400 RSVPs and a packed house that ranged from founders and investors to vendors and aspiring entrepreneurs, the event brought light to a community hungry for stories they can connect and relate to.
Fanny Grande, CEO of Avenida Entertainment Group, said that on-screen stories about the Latino community are very limited. This lack of representation inspired her to start her production company that aims to empower independent creators.
"The advances of technology, social media and the new generation being very vocal about how they want to be represented gives me hope that things are going to change," Grande said.
One way Avenida Entertainment Group champions its creators is by providing tech solutions to help fund and produce projects. At the event, Grande announced that her production company plans to launch an English-language streaming service for Latinos to provide visibility to these projects.
"A lot of our clients are so happy that not only did they get their projects made, they're going to be seen by the community who funded the project," she said.
Patty Rodriguez, co-founder of publishing company Lil' Libros, aims to give representation to the Latino/a community by publishing bilingual children's books.
Rodriguez said that entrepreneurship was never a part of her vocabulary while growing up. She also had no experience in publishing before she started her business, but she believed that "we belong on these platforms." For her, the greatest moments are opening the doors for Latino/a authors and seeing copies of their books at major bookstores.
"It's so beautiful to see your dreams come true and you're working every morning to see them," she said. "It's wonderful to see them at Target, Barnes & Nobles across the country."
Decerry Donato
Decerry Donato is a reporter at dot.LA. Prior to that, she was an editorial fellow at the company. Decerry received her bachelor's degree in literary journalism from the University of California, Irvine. She continues to write stories to inform the community about issues or events that take place in the L.A. area. On the weekends, she can be found hiking in the Angeles National forest or sifting through racks at your local thrift store.