roku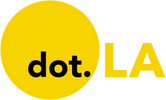 Get in the KNOW
on LA Startups & Tech
X
roku
With Netflix racing to launch ads on its streaming service, a new report suggests that the company could get some help by acquiring a leader in video advertising: Roku.
Employees at Roku are abuzz with talk that the streaming hardware firm could be bought by Netflix, Insider reported on Wednesday. The chatter reportedly heated up after Roku shut down its trading window for employees and barred them from selling their vested stock—a move that companies typically make before releasing information that will affect their stock price.
Representatives for Netflix and Roku declined to comment on the report to dot.LA.
Although Roku is best known for streaming players that allow consumers to access subscription services like Netflix and Hulu on their TVs, the company has also developed a robust ad platform that earned $647 million in first-quarter revenue. After losing subscribers for the first time in more than a decade last quarter, Netflix is now jumping into ad-supported streaming—playing catch-up with rivals who have already offered cheaper subscriptions that include commercials.
Such a deal would also be a reunion of sorts. Roku initially started as a product inside Netflix before it was spun out more than a decade ago after Reed Hastings, the streaming giant's co-founder and co-CEO, opted against getting into the hardware business. These days, there's no shortage of streaming companies selling both content and hardware; Amazon and Apple each offer both streaming players and services, while Comcast now sells smart TVs along with its Peacock streaming service.
Not everyone thinks a reunion between Netflix and Roku makes sense, however. Rich Greenfield, an analyst at tech, media and telecom research firm LightShed Partners, told CNBC on Wednesday that such an acquisition would be "absurd" for Netflix.
"Netflix's core business is not advertising, will never be advertising," Greenfield said. "To spend $20 billion, let's just say, to buy Roku to make advertising this huge piece of the company would seem very, very out of character."
Netflix's stock price is down 66% since the start of this year, closing Wednesday's trading at $202.83 per share. While Roku shares have similarly plummeted 55% year, the company's stock climbed 9% Wednesday following the Insider report, closing at $101.88 per share.
From Your Site Articles
Related Articles Around the Web
On this episode of the L.A. Venture podcast, sit down with Daniel Leff, the founder and managing partner of Luminari Capital, as well as the co-founder and managing partner of his latest fund, Waverley Capital.
Leff has spent 22 years investing in media space. Both Waverley Capital and Luminari Capital are focused on investing in digital media disruptors and innovators.
In this conversation, Leff shared some insights on his work with Waverley co-founder Edgar Bronfman Jr., the CEO of Warner Music Group and former CEO of Universal Studios.
Leff says he and Bronfman see their fund's mission as "trying to find invest in and help build what we call category defining media companies."
Leff has devoted his career to this mission; he was the second institutional investor in Roku. Today, his portfolio includes Headspace, Wondery, FuboTV, Matterport and The Athletic.
He says media is a unique industry, especially in L.A.
"In the media industry, it's a different path to be disruptive," he says. "Business is done differently. It's almost never that a very young person can come into the market and rail against the establishment and expect to be successful."
He argues it's important for both startups and enterprise companies to not "chase the past" and to recognize that you cannot "put Disney out of business. You can't put Comcast out of business. You can't put Viacom out of business… but you can disrupt them."

In the rest of this episode, Daniel shared about how he got established in media, his connection with Roku founder Anthony Wood and his plans for moving forward.
Daniel Leff is the the founder and managing partner of Luminari Capital, and the co-founder and managing partner of Waverley Capital.
"People say content wants to be free. No it doesn't. Great content requires a lot of investment."—Daniel Leff
dot.LA Engagement Intern Colleen Tufts contributed to this post.
Want to hear more of L.A. Venture? Listen on Apple Podcasts, Stitcher, Spotify or wherever you get your podcasts.
Image courtesy of Quibi
A slew of Quibi shows has found new life in Roku.
Roku will acquire the library of the short-lived Hollywood company founded by Jeffrey Katzenberg and has said it will stream its content with ads for free on its Roku Channel. Terms of the deal were not disclosed, although it has been widely reported that the final number came in below $100 million – a far cry from the $1.75 billion that Quibi raised.
"The most creative and imaginative minds in Hollywood created groundbreaking content for Quibi that exceeded our expectations," Katzenberg said in a statement. "We are thrilled that these stories, from the surreal to the sublime, have found a new home on The Roku Channel."
The deal will encompass virtually all of Quibi's library, minus some of their daily news clips, according to Roku spokesperson Dallas Lawrence.
Although Quibi was widely lampooned even well before its spectacular flameout culminated in its dissolution only seven months after launch, it did have some critically acclaimed shows. The police parody revival of "Reno 911" and human-hunt thriller "Most Dangerous Game" were both nominated for best short form comedy or drama series. Jasmine Cephas Jones and Laurence Fishburne each won Emmys for their performances in #FreeRayshawn. That show was produced by Antoine Fuqua, one of several high-profile names attached to Quibi shows.
Roku's primary function has largely been as a hardware provider for streaming apps like Netflix. But this acquisition of over 75 shows and documentaries that it owns exclusively could reposition the company as a more powerful player.

Roku is the most popular streaming-media player in the U.S. by hours streamed, ahead of competitors such as Apple TV and Amazon Fire TV. The platform reaches homes with over 120 million people, said Lawrence. In November, the company reported 46 million active users and gross profit of $215 million, up 81% year over year.

Shares of Roku were up more than 5% in morning trading.
From Your Site Articles
Related Articles Around the Web