waverley capital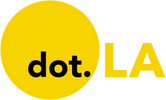 Get in the KNOW
on LA Startups & Tech
X
waverley capital
On this episode of the L.A. Venture podcast, sit down with Daniel Leff, the founder and managing partner of Luminari Capital, as well as the co-founder and managing partner of his latest fund, Waverley Capital.
Leff has spent 22 years investing in media space. Both Waverley Capital and Luminari Capital are focused on investing in digital media disruptors and innovators.
In this conversation, Leff shared some insights on his work with Waverley co-founder Edgar Bronfman Jr., the CEO of Warner Music Group and former CEO of Universal Studios.
Leff says he and Bronfman see their fund's mission as "trying to find invest in and help build what we call category defining media companies."
Leff has devoted his career to this mission; he was the second institutional investor in Roku. Today, his portfolio includes Headspace, Wondery, FuboTV, Matterport and The Athletic.
He says media is a unique industry, especially in L.A.
"In the media industry, it's a different path to be disruptive," he says. "Business is done differently. It's almost never that a very young person can come into the market and rail against the establishment and expect to be successful."
He argues it's important for both startups and enterprise companies to not "chase the past" and to recognize that you cannot "put Disney out of business. You can't put Comcast out of business. You can't put Viacom out of business… but you can disrupt them."

In the rest of this episode, Daniel shared about how he got established in media, his connection with Roku founder Anthony Wood and his plans for moving forward.
Daniel Leff is the the founder and managing partner of Luminari Capital, and the co-founder and managing partner of Waverley Capital.
"People say content wants to be free. No it doesn't. Great content requires a lot of investment."—Daniel Leff
dot.LA Engagement Intern Colleen Tufts contributed to this post.
Want to hear more of L.A. Venture? Listen on Apple Podcasts, Stitcher, Spotify or wherever you get your podcasts.
Shutterstock
Headspace raised $93 million in debt and equity as the Santa Monica-based mindfulness company aims to fend off competition from rivals like Calm by growing globally as it pursues ambitious plans to launch the first FDA-approved meditation app.
The company, which is riding the wave of wellness as everyone from Wall Street traders to school teachers embrace meditation for health, announced Wednesday that it will pump funds into their direct-to-consumer business, where revenue has doubled year-over-year from 2017 to 2019.
Headspace projects this sales growth will continue as it faces steep competition from rivals such as Waking Up, Personal Zen and Calm, another meditation app that claimed unicorn status last year. It will also use the fresh round of financing announced Wednesday to beef up its international presence. Last year, the company launched localized versions of the app in French and German, and appointed former Apple executive Renate Nyborg as Head of Europe. It's also debuted a Latin American Spanish and Brazilian Portuguese version, and continues to expand its presence in Asia.
"As we think about the next ten years and beyond, we are focused on harnessing this power and applying it to other areas of our members' lives to help them create healthy routines that last a lifetime – whether that is through our Headspace consumer app, the work we currently do with hundreds of employers, or with healthcare providers as we look to deliver better access," said Richard Pierson, chief executive and co-founder of Headspace.
The company reported that the group of investors was led by blisce/, with participation from Waverley Capital and Times Bridge – the global investments and partnerships arm of The Times Group of India – and existing investors The Chernin Group, Spectrum Equity and Advancit Capital. The fundraising included a debt package of $40 million from Pacific Western Bank.
This year, Headspace announced a flurry of deals that will bolster the meditation app's profile including an agreement with Starbucks that provides employees a free subscription to the app that runs $69.99 for new users. It struck a similar partnership with Hyatt Hotels Corp. that gives guests access to the app. It's also launched a "Barbie Wellness" collection with El Segundo-based toy manufacturer Mattel Inc. that is supposed to introduce kids to the benefits of self-care. The focus includes a Barbie's meditation offering on YouTube that is led by Eve Prieto, who is the female voice of Headspace.
The relatively recent push into corporate partnerships comes as companies are looking for cheaper ways to invest in employee wellness and productivity, while offering perks to attract talent.
But the company's biggest push has yet to be realized — providing FDA-cleared proof of the claims that meditation bolsters health and overall wellness in regular users.
Headspace has engaged in evidence-based research studies since 2015, regarding the meditation app's impact to medical issues including cancer and asthma, with an additional focus on pain management and sleep.
In 2018, Headspace established Headspace Health, a wholly-owned subsidiary, to look into delivering a prescription meditation app for health professionals and their patients, as early as 2020.
It's unclear what the status of its efforts to obtain FDA clearance for its meditation programs to treat a range of "chronic" disease is as a company representative did not immediately reply to a request for comment.
This story has been updated. Rachel Uranga contributed to this report.