opensea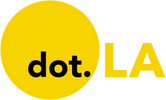 Get in the KNOW
on LA Startups & Tech
X
opensea
Courtesy of Afterparty.
Web3 startup Afterparty has raised $4 million to launch an NFT-based ticketing platform for live events, with plans to use its Utopian NFTs as event tickets after a trial run at a Las Vegas music festival last month.
Afterparty landed the new capital—which it described as an extension of its $3 millions seed round from last fall—from more than two dozen investors, including angel investors like Paris Hilton and Jason Calacanis and VC firms like early-stage crypto fund Blockchange. Existing investors Acrew Capital and TenOneTen Ventures also participated. (Disclosure: dot.LA co-founder and chairman Spencer Rascoff is an investor in Afterparty and contributed to the round.)
Afterparty has now raised $7 million in total funding since launching in August 2021, co-founder and CEO David Fields told dot.LA. Fields, a former executive at Michael Eisner's investment firm The Tornante Company, said Afterparty is "building technology to enable creators and music artists to build direct connections with their fans and realize the full potential of Web3."
The startup trialed its NFT ticketing technology in Las Vegas last month, at what it called the "first NFT-gated festival ever"—meaning nobody could get in unless they owned one of Afterparty's Utopian NFTs or were a guest of an NFT holder. Fields said over 6,000 people attended the event.
The Utopian NFT collection features 1,500 pieces of art depicting headshots of futuristic, cyberpunk-esque robots. On NFT exchange OpenSea, the NFTs are listed at prices ranging from 5.35 ETH (roughly $16,400) to 50 ETH (upwards of $153,000).
Owning one of these NFTs—some of which the company minted earlier this year at a party at its Afterparty House in the Hollywood Hills—comes with perks, including access to future Afterparty festivals. Afterparty is now planning a Los Angeles festival for this coming October—with access coming through its upcoming Guardian NFT collection, which will provide holders with "lifetime festival membership," it said.
Afterparty's venture into event ticketing is an attempt to disrupt services like Ticketmaster, which often charge hefty transaction fees. Local startups like Granted, which raised a $3 million seed round this February, are also looking to use cryptocurrency and NFTs to wrest power away from ticketing brokers.
Fields noted that blockchain technology also makes it impossible to scalp an NFT ticket. He added that Afterparty is involved in discussions with other festivals interested in integrating its NFT ticketing system, but wouldn't disclose specifics.
"The ability to buy a ticket every subsequent year… if you had that in the first year of Coachella or the first year of Burning Man, that would be something that'd be really valuable," Fields said.
Afterparty also plans to allow music artists to mint their own NFTs through the company and use those as tickets for their own events and festivals.
"Collectively, [artists] get 0% of secondary sales today," Fields said. "$10 billion-plus of global secondary sales in concerts are going to other parties, and I believe NFTs are going to be a really big part of the story about how artists and venues can recapture a lot more of the value in that market."
From Your Site Articles
Related Articles Around the Web
Courtesy Jadu
Three Black creators are offering NFTs tied to holograms of themselves performing the iconic dance moves they pioneered that spread through social media and sparked discussion over how to compensate digital performers.
The "Renegade" took social media by storm in 2020. TikTok's biggest stars and millions of others uploaded videos of themselves performing the dance. But the routine's then-14-year-old creator, Jalaiah Harmon, told the New York Times she didn't get credit for the dance nor any income that could have come with it. Later her viral dance became a Fortnite emote that players could buy for their characters to perform, but any licensing arrangement made with Harmon was not made public.
As of today, Harmon's dance, along with Cookie Kawaii's "Throw it Back" and Blanco Brown's "The Git Up," have collectively been viewed on TikTok over 10 billion times, but monetizing their creations has been challenging.
Working with La Cañada-based AR production house Jadu, and their Culver City-based studio partner Metastage, the three creators have each made a hologram of themselves performing their dances. These will be sold at auction as NFTs on Juneteenth on NFT marketplace OpenSea,.

One NFT has been minted for each of the three holograms. The creators will receive a majority percentage of the auction sale, along with a percentage of any secondary sales. Jadu will receive minority percentages.
Black creators not getting properly compensated has sparked controversy over how to properly give credit in the fragmented, copycat world of user-generated media. NFTs present one way forward, and doing so was a big motive for Jadu.
NFTs allow creators to retain an ongoing stake in a digital asset. Smart contracts can automatically reroute a percentage of any secondary sale to a creator's account.

"We were really looking to find artists that have been either overlooked or have not received the appropriate cultural and financial compensation," said Jadu chief operating officer Jake Sally. "Everyone should know who Jalaiah, Blanco Brown, and Cookie Kawaii are."
The three holograms will be available for use on the Jadu app, which allows users to interact with holographic celebrities and create free videos that can be shared across social media. Owners of the three NFTs will be displayed on the app.
Sally said enabling people to use these holograms should help the value of their associated NFTs increase over time – value that the creators can capture through their perpetual stake in any secondary sales.