Super73 Co-Founder and CEO Turned His Biking Passion Into a Business
Jamie Williams
­Jamie Williams is the host of the "PCH Driven" podcast, a show about Southern California entrepreneurs, innovators and its driven leaders on their road to success. The series celebrates and reveals the wonders of the human spirit and explores the motivations behind what drives us.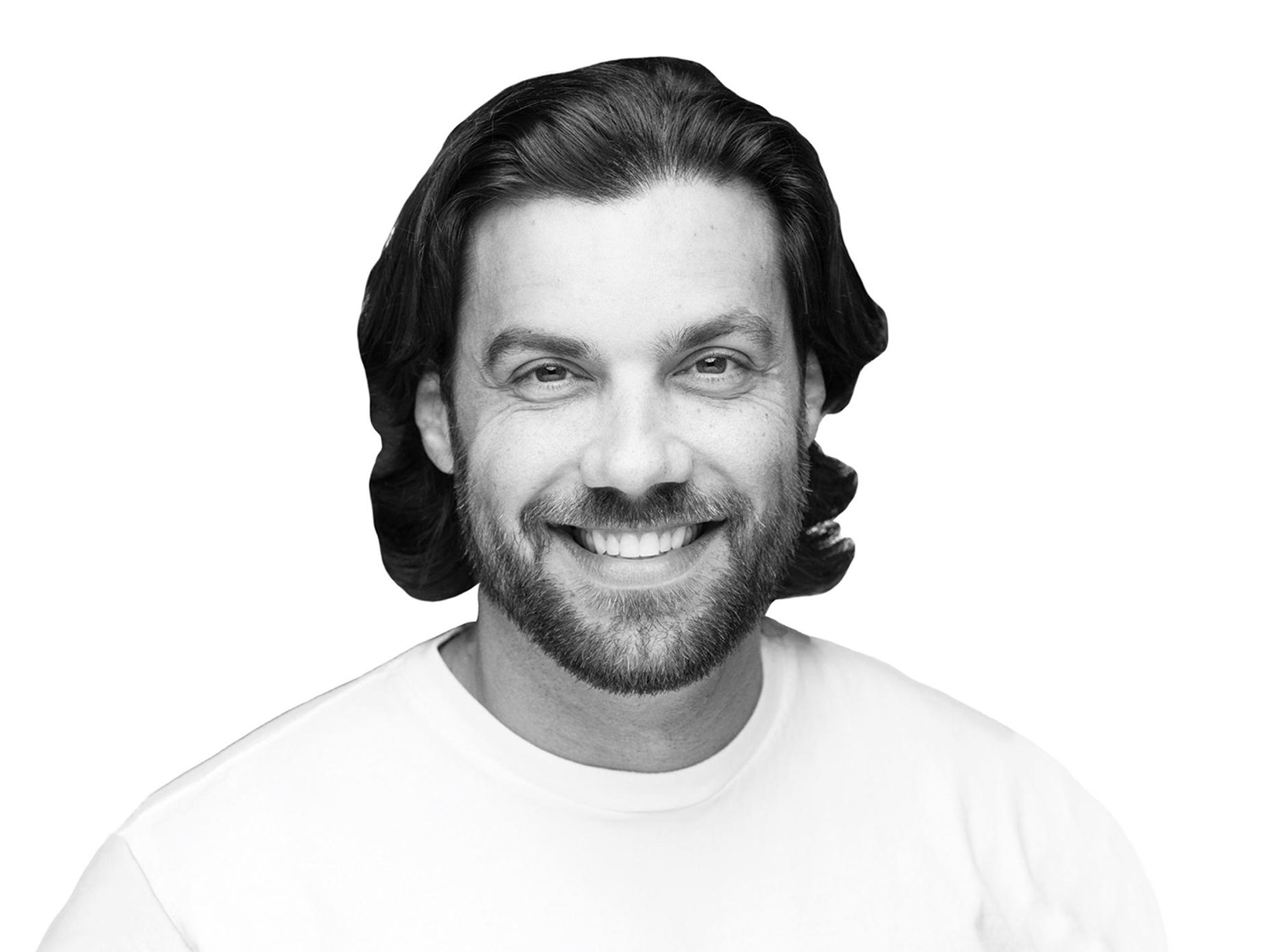 Image courtesy of Super73.
LeGrand Crewse has been biking for his entire life — but it wasn't until he made his own bike that he knew he would "change the world."
---
On this episode of the PCH Driven podcast, Super73 founder LeGrand Crewse talks about his journey from enthusiast and hobbyist to founding and electric, fat-tire motorbike company based in Orange County.
"My very first memory of what I'd call freedom was actually on my fifth birthday," Crewse says. Why? "I got my very first bike."
That He-Man bike with a three speed shifter is "all he wanted," Crewse says. The bike let him explore his hometown in Arizona on his own and introduced him to biking, which he continued as a teen and into adulthood — until he got his first car. Then, he says, the bike went into the garage and he became fascinated with customizing his new gas-powered ride.
"[It's] a little bit cringeworthy now, but I put this, you know, loud exhaust on it and spray painted the wheels and spent way too much money at Autozone on various little pieces," he says.
It was his corporate job—and its miserable 17-mile commute—that would later match his flair for customization with his earlier love for bikes and inspire him to build his first electric vehicle
"I thought, 'hey, well, maybe I'll ride my bike to and from work'. That only happened a few times— and I realized 'this is not fun', you know, especially at the end of the day—riding an hour and a half back," he says "Eventually, that's kind of what led me to saying, hey, what if I put a motor on one of these things, and let's see what happens."
By trial and error, Crewse taught himself how to convert his bike into an ebike over the course of months. He continued tinkering with it, adding different motors, power controllers and batteries. Eventually, he turned his bike into a vehicle that could get him to and from the office in comfort.
"It literally changed my life. Because at that point, you know, that commute went from being this horrible thing in the beginning of my day — and the end of the day, too. It was the thing that brought me joy, it was what I woke up and was looking forward to was the ride to work the ride back, because I didn't have to take the same roads that I normally did," says Crewse, "And so just going through and not dealing with traffic and cars and all that frustration, it was everything… It completely changed my life and that I was so excited about this."
At the time he began working on his first creation, Crewse was also starting grad school. To everyone who knew him at the office and in class, he was "definitely that annoying ebike guy."
He says he showed off his custom ebike to everyone, and spent the next five years trying to create prototypes and monetize his creations. He began to work with small manufacturers to convert their bikes into electric bikes. During that time he developed a drive system and a process that could easily convert a regular bicycle into an electric bicycle.
"And so that became my niche."
An old friend's Facebook post inviting Crewse to join him on a vacation in China later became the catalyst for his own bike company. While there, Crewse met with electric motor manufacturers and suppliers, visited factories and learned about the Chinese railway system. He used the knowledge and network he developed in China to grow his business. Along the way, he met Aaron Wong and Michael Coronado, who would later become his two co-founders.
The two had been trying to manufacture and market cargo scooters to large warehouses to help move materials from one area to another. The concept didn't pan out and the two had been considering ways they could electrify their creation. That's where Crewse came in as the expert in electric drive train technology. Together, they used the manufacturing space and equipment and paired it with Crewse's electric bicycle converter to produce ebikes. Slowly the model started to take off.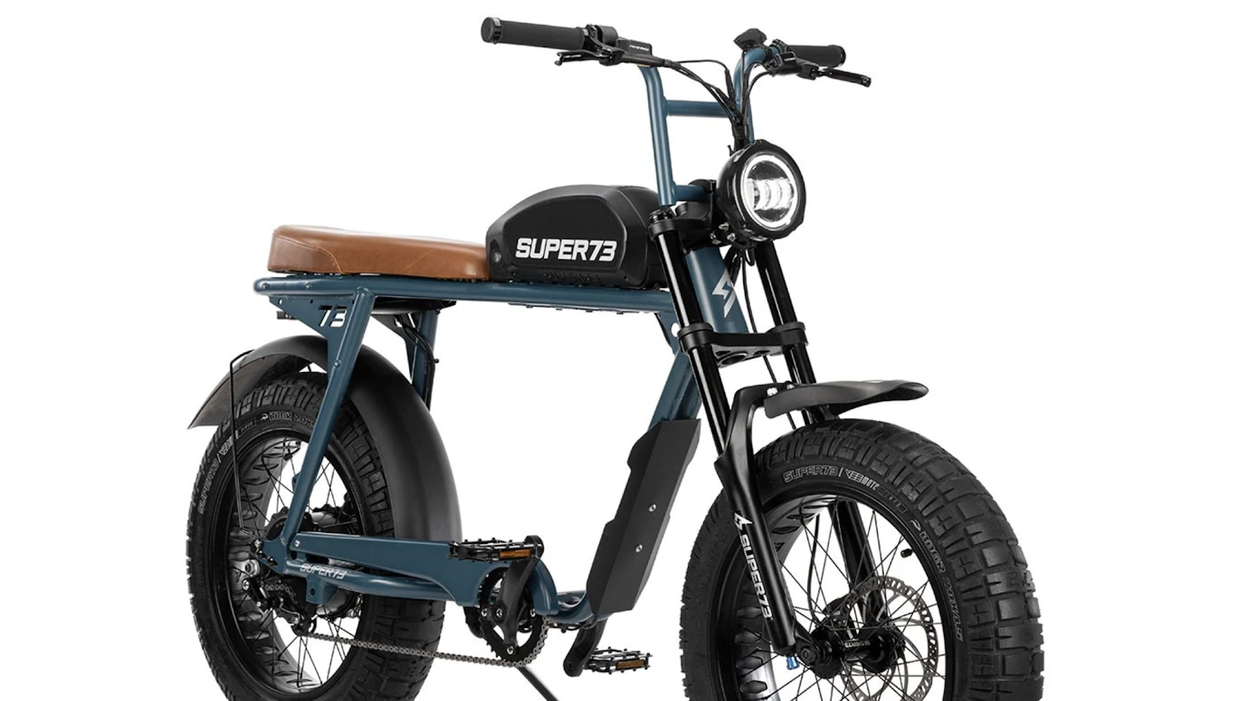 Courtesy of Super73
The first Super73 product the trio produced together was born out of a heavily-modified Taco mini bike kit, a Southern California brand that was popular in the '60s, and combined it with a fat tire kids' bike they bought at a chain outlet. Their first-edition Super73 had 500 orders in the first month of the startup's Kickstarter campaign.
"All of us kind of realized, 'Oh, we actually have to do this for real'," Crewse says.
It took the group a year and a half to fill those initial orders. At the same time, however, they were working on the next generation of the Super73. Now, the company has grown to offer a line of ebikes, and will soon be expanding into electric motorcycles.
Now, with a successful company in their hands, Super73 still holds onto the same values of electrifying transportation, making it accessible and creating products for the next generation.
"One of the things that never gets old, I will tell you, to this very day, when I see one of our bikes blasting down, I see people having fun on it. I mean, it's just, it makes everything worth it," says Crewse. "[For] people to be able to go and enjoy this thing that you know, that I got to experience 11 years ago…. It's deeply, deeply satisfying."
Subscribe to PCH Driven on Apple, Stitcher, Spotify, iHeart, Google or wherever you get your podcasts.
dot.LA Engagement & Production Intern Jojo Macaluso contributed to this post.
Jamie Williams
­Jamie Williams is the host of the "PCH Driven" podcast, a show about Southern California entrepreneurs, innovators and its driven leaders on their road to success. The series celebrates and reveals the wonders of the human spirit and explores the motivations behind what drives us.