hyundai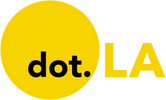 Get in the KNOW
on LA Startups & Tech
X
hyundai
Photo Courtesy of Canoo
Canoo's fortunes took a sharp turn this week after a shake up in their C-suite with their chief financial officer abruptly leaving and a partnership with Hyundai Motor Group falling apart.
On Tuesday, the Torrance-based automaker's shares plummeted as much as 25%, erasing the gains it made after its latest product was revealed earlier this month.
The news came after the company's first investor call as a public company, in which CEO Ulrich Kranz was absent and Chairman Tony Aquila announced a shift in strategy to consumer sales that suggested the company's contract with Hyundai Motor Group is no more.
The announcement took analysts on the call by surprise.
"You're obviously de-emphasizing engineering and engineering services," Roth analyst Craig Irwin told Aquila during the call. "So that seems to imply that the original SPAC model is no longer guidance going forward. Is that accurate?"
Aquila tried to assure Irwin and other analysts throughout the call that the company was on steady ground but was met with skepticism.
"To be a contract engineering house is just really not going to drive the best shareholder value," he told them.
Canoo went public last December in a SPAC agreement with Hennessy Capital Acquisition valuing the company at $2.4 billion.
In February 2020, it announced an agreement with Hyundai to develop a "skateboard-like" battery electric vehicle platform for Hyundai and Kia-branded products similar to Canoo's for its own vehicles. It positioned itself as a company that legacy brands could turn to for design and engineering work.
The deal was widely viewed as a huge boon for Canoo, which started in 2017. It would also give Hyundai a way to quickly deliver more electric cars and commercial vehicles to meet its own goals.
Both companies have also recently been connected to assist in the fruition of the long-rumored Apple Car. But talks with the Cupertino-based electronics company amounted to nothing. Hyundai Motor America and Kia Motors America are based in Orange County. A Hyundai representative was not immediately available for comment on Tuesday.
The startup automaker revealed Monday in its 2020 earnings report and investors call that Chief Financial Officer Paul Balciunas was no longer with the company. Instead, Aquila installed five new executives, including an interim CFO, chief technology officer and chief marketing officer on Monday. Kranz is "still currently the CEO of the company," he said later in the call.
"The majority of this team has worked together for more than 17 successive quarters and never missed consensus estimates," Aquila said in Monday's statement. "As Canoo became a public company and expands from engineering to commercialization, we wanted to bring in an executive team that not only had experience but had experience working together."
Aquila also said Canoo was in the process of looking at finalists for a joint venture on producing its products, but added that any deal would be dependent on state deals and any assistance from the Biden administration for electric vehicle projects.
Canoo's stock (GOEV) closed at $9.30, dow 21.2%. On March 15, it hit a high of $15.70.
Canoo's month started more optimistically as it unveiled a dramatically-styled pickup truck it plans to start producing in 2023. Shares soared on the announcement. It already announced last year its plans for a delivery van based on the same platform aimed at the commercial market.
"These are significant surprises on the call today, and that's not ideal after a SPAC IPO process," Irwin told Aquila. "I just wanted to underline that."
Los Angeles residents could be receiving their Postmates order or prescription drugs from CVS via drone as soon as 2023, under a new initiative introduced Wednesday by the city's Mayor Eric Garcetti.

"Los Angeles is where we turn today's ideas into tomorrow's reality — a place where a barrier-breaking concept like urban air mobility can truly get off the ground," Garcetti said in a statement. "The Urban Air Mobility Partnership will make our city a force for cleaner skies, safer transportation, expanded prosperity, and stunning innovation and provide a template for how other local governments can take this new technology to even greater heights."
The one-year partnership is funded by Hyundai Urban Air Mobility, Urban Movement Labs and Estolano Advisors. The aim is to come up with policies to regulate delivery drones and start to plan for a "vertiport" to access urban air mobility aircraft.
The initiative is hiring an "Urban Air Mobility Fellow" who will be tasked with devising a public engagement strategy around urban air mobility.
"I'm really excited about the potential there," said Lilly Shoup, Interim Executive Director of Urban Movement Labs, a public-private nonprofit partnership launched by Garcetti last year that is trying to turbocharge transportation innovation across the city.
Urban Movement Labs is also sponsoring a testing center at Warner Center where Kiwibot, a San Jose startup, is testing the use of robots to deliver goods on city sidewalks. After a successful rollout at the University of California, Berkeley, the company is preparing to make a much bigger push in L.A. next year.
"L.A. is going to be our most important city next year," said Kiwibot CEO and founder Felipe Chavez.
Robots on the ground are much closer than drones to becoming a viable option for Angelenos, but Amazon and others have been working for years on ways to deliver goods via air.
Earlier this year, the Federal Aviation Administration designated Amazon Prime Air an "air carrier," which allows the company to begin testing commercial deliveries in the U.S.
Photo Courtesy of Canoo
One of the world's largest carmakers, Hyundai Motor Group, tapped Torrance-based startup Canoo to design the powertrain that will be used for their electric vehicles.
Terms of the deal were undisclosed but a similar one struck earlier this year between the Korean automaker and UK-based Arrival catapulted the startup to unicorn status. Arrival said it's now valued at 3 billion euros.
Under the arrangement, the electric car maker Canoo will develop a platform similar to the one it designed for its yet-to-be-manufactured vehicle for Hyundai and Kia cars.
The so-called "skateboard design "places the components of the electric powertrain on a flatbed with wheels underneath the car much like a trailer allowing for more room inside the vehicle. Hyundai said the design will also make their electric vehicles more cost competitive.
"We were highly impressed by the speed and efficiency in which Canoo developed their innovative EV architecture, making them the perfect engineering partner for us as we transition to become a frontrunner in the future mobility industry," said Albert Biermann, Head of Research & Development, Hyundai Motor Group in a statement announcing the deal. The company is developing the a Hyundai platform that is "autonomous ready and suitable for mass adoption," he said.
Unlike traditional engines made for specific cars or trucks the skateboard allows for different car bodies to be placed atop, making it interchangeable. But the agreement does not include manufacturing of the vehicle.
Carmakers are ramping up capital spending on electrification as more consumers warm up to the idea. BMW, Mercedes-Benz, Porsche and have announced EV models set to launch in early 2020s. Last year, Ford announced it would invest $11 billion in electric vehicles. And Hyundai has committed to spend $52 billion in future technologies through 2025, while Kia will invest $25 billion in electrification and future mobility technologies. Hyundai Motor Group wants a quarter of their car sales to come from their green fleet.
That's good news for electric vehicle startups, which often face an uphill battle because of the high cost of capital, said Asad Hussain, an analyst at Pitchbook. "You really do need corporate partners to finance your growth and expansion and if you can get an automaker on board, you can leverage the amount of capital and their technical expertise."
Canoo, founded in 2017, by two former BMW executives, opened up a waitlist last month for their eponymous prototype vehicle — a futuristic looking minivan — that it will offer to drivers as a subscription service. The service is set to launch during the second half of next year in Los Angeles.
"We have been working diligently to develop a bold new electric vehicles and partnering with a global leader like Hyundai is a validating moment for our young company," said Canoo chief executive Ulrich Kranz in a statement.