motional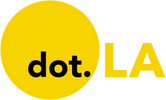 Get in the KNOW
on LA Startups & Tech
X
motional
Residents of Santa Monica will be able to have their food delivered by robotaxi next year.
Boston-based advanced driverless company Motional announced Thursday it would collaborate with Uber Technologies on a program to deliver meal kits to customers using a fleet of modified autonomous-capable Hyundai cars. Motional is also planning to launch its robotaxi service in Las Vegas sometime in 2022.
When the delivery service first rolls out though, the tech won't work with any Santa Monica restaurant within a given delivery radius. Rather, customers who want food delivered by a robotaxi will go through the Uber app, where they will find an option to select a Motional vehicle with a curated selection of meal kits.
A Motional spokesperson told dot.LA it would announce more details of the contents of the kits that are also part of the Uber partnership.
While the company called the program "an expansion into driverless delivery," Motional confirmed to dot.LA it does not have a permit with the California Department of Motor Vehicles to operate vehicles on public roads without a driver. As a result, all of their delivery robotaxis will have a human operator inside.
In a post on the Motional website on Thursday, President and CEO Karl Iagnemma cited the rapid growth of delivery services — roughly doubling since the start of the Covid-19 spread and pandemic-instigated shutdowns in March 2020 — as the company's reason for getting into the space. Iagnemma predicts the driverless food delivery service market to exceed $115 billion by 2030.
The robotaxi announcement is Motional's latest announcement about its Santa Monica hub. In August, the company announced it would significantly expand its Santa Monica operations after moving to a larger space to accommodate staff and the anticipation of vehicle testing on public roads. The company said then there would be more than 100 employees at the Santa Monica location by the end of 2021.
Founded in 2020, the young company has been making significant moves apart from expanding staff and testing. Hyundai, which has its American operations in Fountain Valley, will play a significant role in testing vehicles for future autonomous or driverless testing and implementation for ride-hailing services.
It sealed the deal with the automaker last March when it was announced Hyundai's all-electric Ioniq 5 small SUVs would be fitted with the tech company's light detection and ranging (LiDAR) and other equipment necessary for detecting road objects.
While Motional has been testing the Ioniq 5 in other markets, the Santa Monica Uber program will be the first time it will be deployed for public use, ahead of a fully driverless ride-hailing pilot program in Las Vegas set to start in 2022.
The $40,925 Ioniq 5 also just went on sale to the U.S. public; the first vehicle was delivered to an L.A. resident on Wednesday.
From Your Site Articles
Related Articles Around the Web
Boston-based autonomous vehicle company Motional announced Tuesday it will expand its West Coast operations and start testing vehicles in the city as it gears up to offer driverless ride hailing cars in the next two years.

Motional will have more than 100 employees once the Santa Monica expansion is complete later this year, roughly doubling its staff in the city after moving to a larger space. It opened its first Santa Monica office in 2016.
The company also announced it would boost its research and development efforts in and around L.A. and test its new "robotaxi" in the area for the first time. Motional says the L.A. area is important for testing because of streets that incorporate buses and bicycles in certain places, high levels of traffic and some complex intersections as its software learns the roads of major cities. And the company says testing in dense and diverse cities is critical for autonomous vehicle software's understanding of different driving conditions.
Testing is also being conducted in Boston, Las Vegas, Pittsburgh and Singapore.
Motional has a permit from the California Department of Motor Vehicles to conduct vehicle testing on public roads, but only with a driver behind the wheel.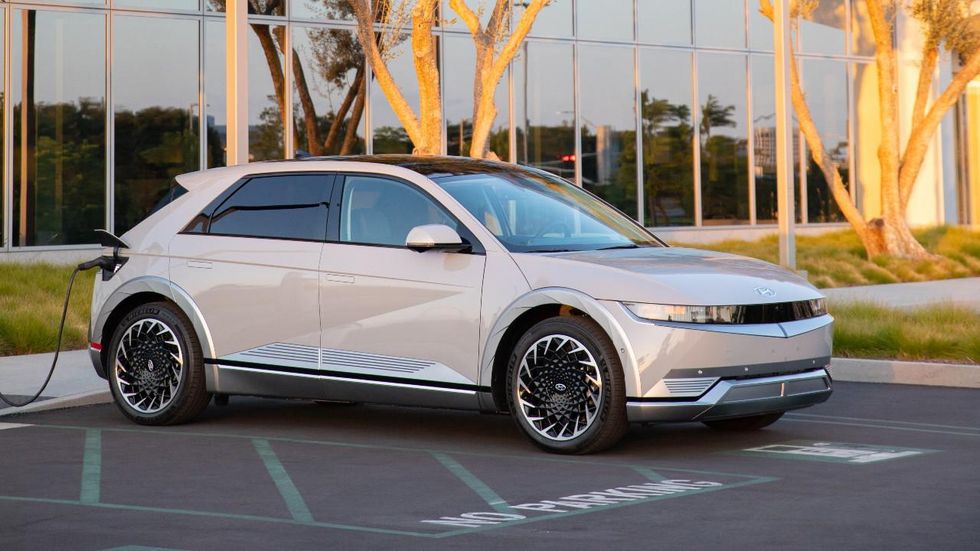 Motional plans to use the Hyundai Ioniq 5 electric vehicle as the basis for its robotaxi.
In March, Motional and Hyundai Motor Group agreed to use the upcoming Hyundai Ioniq 5 electric vehicle as the basis for its robotaxi following a 2020 joint venture deal. The small SUVs, due on sale later this year, will differ from the ones sold to the public. Motional will add light detection and ranging (LiDAR) and other cameras for a nearly 360-degree view around the vehicle to enable the company's software to work as a taxi.

Bay Area-based Waymo has similar deals with Jaguar Land Rover and Chrysler's parent company, Stellantis.
Motional will equip a fleet of the vehicles for Level 4 autonomous capabilities — meaning the vehicle can operate under certain conditions without a driver, including as a taxi or rideshare service. In 2020, Motional signed a deal with Lyft to start offering users a driverless vehicle option in some markets beginning in 2023.
Despite the deal with Hyundai, which has its U.S. headquarters in Fountain Valley, the AV company's expansion plans as of now do not include using any of the automaker's California operations. That includes a track and testing center in the Mojave Desert.
Also Tuesday, Motional announced the West Coast expansion would also include a new office in Milpitas, its first near Silicon Valley and San Francisco.