uber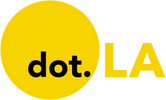 Get in the KNOW
on LA Startups & Tech
X
uber
In Alex Israel's utopia, you may never have to take out your credit card again.
Israel is the co-founder and CEO of Metropolis Technologies, a Los Angeles-based fintech and "mobility commerce" platform that has just raised $167 million in Series B funding, it announced on Wednesday. The round was co-led by L.A.-based growth equity firm 3L Capital and mobility-focused Assembly Ventures, with participation from Dragoneer Investment Group, Eldridge Industries, Silver Lake Waterman and UP Partners.
Metropolis, which has now raised $226 million in total funding, aims to take the grab-and-go model of Amazon's physical retail locations and apply it to every parking garage, gas station, car wash and highway toll booth possible. Instead of paying for parking spaces at kiosks or having to deal with parking validation, the startup uses computer vision technology that connects users' license plate numbers to their credit cards and automatically charges them.
"When you or I make a transaction on the phone or we buy something online, it's a modern experience—it's something we're very used to," Israel told dot.LA. "When you get into the built environment, it gets convoluted and complex. We're simplifying and bringing all that seamless experience you expect in an online environment into real life."
Though it was founded at the tail-end of 2017, Metropolis really began to take off during the pandemic as business owners embraced contactless payments. The startup says it has grown its user base 28 times over, to 1.8 million users, since February 2021 and now operates in more than 600 parking lots in over 60 cities across the U.S.
Israel noted that partnerships with real estate landlords have helped fuel that growth. Metropolis has also teamed with ride-sharing giant Uber on a new venture called Uber Park, which provides users with a checkout-free parking experience at specific garages via their Uber app. The company charges a monthly software-as-a-service fee to asset owners who deploy its technology, as well as a service fee to customers who sign up.
Israel added that the data Metropolis collects on parking activity can be leveraged to help users find parking spaces faster—a potentially valuable service in a car-centric city like L.A., where the amount of real estate dedicated to parking is larger than Manhattan. The rest of the U.S., where there are four parking spaces for every car on the road, is no exception, and Metropolis plans to use its new funding to scale up in markets like Seattle, Dallas-Fort Worth and New York.
"We're creating a single sign-on for the built environment," Israel said.
From Your Site Articles
Related Articles Around the Web
Courtesy of Showtime
This is the web version of dot.LA's daily newsletter. Sign up to get the latest news on Southern California's tech, startup and venture capital scene.
"Are you an a--hole?"

We're two seconds into "Super Pumped: The Battle for Uber," Showtime's foray into Bad Tech Founder TV, and it's already the cringiest of the bunch. Which is saying something, considering its current competition is Jared Leto doing an Israeli-by-way-of-Paolo Gucci accent to portray WeWork's ousted CEO Adam Neumann ("WeCrashed") and Amanda Seyfried power-bassing her monologues as Theranos founder Elizabeth Holmes ("The Dropout").
But there's something about the way "Super Pumped" creator Brian Koppelman tells the tale of Travis "TK" Kalanick, the foul-mouthed founder and former CEO of Uber, that just strikes the wrong note. Maybe it's because Joseph Gordon-Levitt, who plays Kalanick, is so terribly miscast as a misogynistic, expletive-filled tech bro.
Super Pumped: The Battle For Uber | Series Premiere | Free Full Episode (TVMA) www.youtube.com
Or maybe it's that "Super Pumped" wants it both ways: It's decided to be an anti-hero story, yet wants you to root for that anti-hero to hook up with Arianna Huffington (played by Uma Thurman) after manipulating her onto his board. We need to think TK is cool, because look at all his "dope" hyper-relevant cultural references—like name-checking characters from the Paul Thomas Anderson movie "The Master" and comparing his crew to "The Untouchables." And yikes, did this 20-something just opine about The Rolling Stones? Nothing says "I was written by a 55-year-old screenwriter" like a character who yearns for Mick Jagger's pomp.
In its desire to cast its subject as a crass pop culture-obsessed edgelord whose life story is narrated by none other than Quentin Tarantino (did he own Uber stock or something?), "Super Pumped" ends up being an unfortunate B-rate mashup of "The Wolf of Wall Street" and "The Big Short," without any of the former's joie de vivre or the latter's ability to stand as info-tainment.
Because even if this was all true—even if Kalanick really was as "colorful" a figure as "Super Pumped" wants him to be—as far as founders go, he's never going to be as interesting when compared to people like Neumann or Holmes. His upbringing and subsequent success is neither hard-won nor a result of hyper-privileged handouts; by the show's own admission, Kalanick came from a normal middle-class home (he grew up in Northridge) and had a typical upbringing before dropping out of UCLA and entering the startup world.
See, the real interesting story about Uber is the company's origin story, and not that of its founder: How it went from a scrappy startup with one major investor and grew into a monster with so much money behind it that it became one of Silicon Valley's most mysterious unicorns. It's a story about how too much money and hype can corrupt a brand; Uber might have started as the underdog taking on local taxi commissions, but with investors shoveling cash into it and sending its valuation through the roof, it developed more aggressive tactics to win by whatever means necessary against rivals like Lyft and outmaneuver big guns like Apple, Google and, uh… China.
Along the way, Uber morphed from a genuine public service that did right by its crowdsourced network of drivers into a monopolistic behemoth all too willing to exploit the millions of contractors comprising its driver fleet. And oh, yeah—the rampant sexual harassment, data mining, corporate espionage and more was all horrible, too. And it certainly all happened under Kalanick's watch.
Was it Kalanick who corrupted Uber's shining ideals with his hubris, or the other way around? Maybe the more interesting story would have been to explore who—with all that VC money and mounting pressure for growth to appease investors—would be able to withstand the temptation to play dirty. But no: "Super Pumped" is the mostly not-true story of an evil manchild who leveraged his one good idea against the father-figure investors who trusted him with their money, and ended up losing his company—only to make out as a billionaire and launch another decacorn somewhere else.
What do we learn? It's hard to tell. It's a fantasy that I'm sure benefits someone to peddle, but the real losers of "Super Pumped" aren't on the show at all—they're the viewers. — Drew Grant

Courtesy of Apple
Hollywood's new favorite TV genre is the bad startup founder.
Within the last month alone, streaming services have released a flurry of shows about the rapid rise and fall of real-life tech moguls. There's "The Dropout" (starring Amanda Seyfried), a Hulu miniseries that tells the origin story of Theranos founder Elizabeth Holmes, who went from being the youngest self-made woman billionaire to a potential inmate in federal prison. Showtime's "Super Pumped" (starring Joseph Gordon-Levitt) chronicles Travis Kalanick—"TK" to his friends—who resigned as Uber's CEO in disgrace after a spate of scandals, including his handling of sexual assult allegations.
And last week, Apple TV released "WeCrashed," an eight-episode drama about WeWork founder Adam Neumann (Jared Leto), whose eccentric behavior and failed initial public offering cost him control of the coworking company.
It's easy to see why the collapse of unicorn founders makes for good TV, with hubristic and charismatic protagonists who quickly become some of the wealthiest people on the planet—only to fail in epic fashion. These tales of incredible successes and downfalls usually contain a mix of tragedy and comedy, and the fact that they're true stories with high stakes makes them especially appealing, Hollywood observers say.
"Whether it's in comic books like 'Doctor Strange' or whether it's in real life like Steve Jobs, we're fascinated [and] enthralled by mad geniuses," said Tom Nunan, a lecturer at the UCLA School of Theater, Film and Television. "And that's what all of these tech stories have in common."
WeCrashed — Official Teaser | Apple TV+
The shows also reflect the current zeitgeist around big tech, and companies that have—or promised to—transform the way that people work, shop, and socialize, for better and worse. It was likely only a matter of time before that subject matter seeped its way into TV and movies.
"The shows coming out right now, they have less to do with Hollywood and more to do with where we are as a culture and as an economy," Drew Crevello, executive producer of "WeCrashed," told dot.LA.
Crevallo said he hopes these shows cause people to ask questions about why we mythologize "Messianic founders," and how the huge sums of money sloshing around these companies can lead to reckless decisions. But Crevallo's fellow executive producer, Lee Eisenberg, said what drew them to the WeWork saga was the love story between Neumann and his wife, Rebekah (played by Anne Hathaway).
"We both love rise-and-fall stories, and are fascinated both by the rise and in the schadenfreude as you watch the fall," Eisenberg said. "But again, this love story at the center of it felt like such an interesting way into the story."
The first three episodes of "WeCrashed" dramatize the early days of the couple's relationship, from a disastrous first date to their wedding. All the while, Neumann rises from a failed entrepreneur hawking baby onesies with knee pads to the top of a successful office coworking startup. Mimicking Neumann's Israeli accent, Leto portrays the founder as a charismatic but ethically dubious leader, who at one point secures a lease by getting a landlord drunk enough to sign it.
One factor possibly driving the flurry of bad entrepreneur stories is the marketing advantage that comes with well-known intellectual property, said UCLA professor Nunan. Uber, WeWork and Theranos are brands that have spent years in the headlines—and just as there seems to be an infinite number of Marvel movies, there is a growing list of books, podcasts, documentaries and dramas dedicated to big-name startup founders.
The Theranos drama alone inspired a best-selling book, an HBO documentary and a movie project starring Jennifer Lawrence, as well as the ABC News podcast from which the Hulu show is adapted. "Super Pumped," based on a 2019 book of the same name, plans to focus its second season on Facebook and Mark Zuckerberg, who already got the film treatment in 2010's "The Social Network." "WeCrashed" is based on a podcast created by West Hollywood-based Wondery, one of two separate podcasts about WeWork.
The First Amendment grants anyone the right to make a movie or show about true events, so long as they don't knowingly include anything defamatory, experts say. But adapting the show from a book or podcast comes with a few advantages. The sourcing may fill in some gaps in the story or present the facts in a unique way—such as capturing the setting and tone of a dramatic board meeting—and obtaining the rights to those reported accounts adds some extra legal cover.
"No one has a right to any facts, but you can have a right in the way you describe how those facts went down," said Jesse Saivar, a digital media and IP attorney for Los Angeles-based law firm Greenberg Glusker. "Even if that meeting actually happened, the author of the nonfiction work still put something in to make it a dramatic scene."
Super Pumped: The Battle for Uber (2022) Official Trailer | SHOWTIME
The new crop of shows contain juicy details about the scandalous startups in question that go well beyond a tense meeting. The third episode of "WeCrashed," for example, spends a considerable amount of time on the binge drinking, coworker hookups and sexual harassment that plagued WeWork. But as Bloomberg recently noted, the show mixes reality and fiction to tell the startup's story—so while employees did reportedly step on used condoms in WeWork meditation rooms, the Apple TV show takes things a step further by depicting a "f--- closet."
"When someone's making a show around public events, they have quite a bit of leeway to tell the story," Saivar said. He noted that public figures need to meet a higher standard to win defamation cases by proving that creators knowingly inserted false information that was harmful.
Eisenberg said "WeCrashed" did not have to obtain rights, citing the countless articles that have been written about WeWork. He said the show hired researchers and spoke with former employees and prospective investors, but did not interview the Neumanns themselves.
"What we wanted to do was tell a 360-degree view, so that's why talking to all those other people was so imperative," Eisenberg said. "We've [already] heard Adam and Rebekah's version of events."
Some observers have lumped the startup horror stories into a growing TV and movie genre—let's call it the "Con Artist Story"—that more broadly includes modern-day snake oil salespeople. In February alone, Netflix released two such tales: "Inventing Anna," about a Russian-born grifter who posed as a German heiress to bilk American elites, and "The Tinder Swindler," about a guy who stole millions of dollars from women he met on dating apps after fraudulently claiming to be a "prince of diamonds."
In fact, rival streaming services have previously released dueling stories about the same con artists, virtually simultaneously. In 2019, Netflix and Hulu both aired documentaries about Fyre Festival, the much-hyped music fest that promised guests a luxurious weekend on a Bahamian Island—only to leave them stranded with little more than cheese sandwiches. The festival's fraudster, Billy McFarland, was eventually sent to prison.
But among the startup founders now being dramatized on TV, only Holmes was convicted of any crimes.
"What's interesting to us about WeWork is that it exists in the gray," Eisenberg said. "We want the audience at the end to debate whether or not he was a con man—or if he believed in everything he said."