uber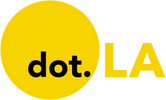 Get in the KNOW  
  on LA Startups & Tech  
X
uber
Image courtesy of Motional
Motional, a self-driving taxi startup backed by Hyundai, will partner with Uber to bring its robotic taxis to cities throughout the United States within the next decade as part of its push to get people more comfortable with the concept of taking a ride in a driverless electric vehicle.
Though based in Boston, Motional has maintained significant operations in Santa Monica since 2016. Last August, it expanded its testing facility and doubled its staff in L.A. In September 2021, Motional announced they would begin public road mapping of L.A. city streets in addition to testing the viability of its autonomous taxis in Boston, Las Vegas, Pittsburgh and Singapore.
But Motional's deal with Uber marks a new chapter for both companies as they seek to make autonomous vehicles the norm. To start, Motional plans to import its driverless technology installed in Hyundai's electric IONIQ 5 cars to the Uber network. The plan is for Uber customers in "cities across the U.S." to be able to hail a driverless cab by the end of this year.
Motional CEO Karl Iagnemma stated Thursday the deal could be key to mass adoption of autonomous taxis. Especially since the deal gives Motional access to Uber's valuable network of millions of riders across the U.S. and its proprietary mapping systems.
Earlier this year, Uber and Motional linked to experiment with Motional's robotaxis by delivering meal kits through Uber Eats in Santa Monica. Worth noting that Motional is also working with Uber competitor Lyft to offer autonomous rides in Las Vegas.
Motional and Uber declined to disclose which cities might see driverless rides first, but it's certainly ambitious for them to be targeting the end of the year since the robotaxi industry writ large is still struggling to work out some of its kinks. Most importantly, they have to figure out a way to convince people to take a drive in a car that's piloted by a robot.
One MIT study from 2017 found that 48% of those surveyed said they wouldn't buy an autonomous vehicle because of safety concerns. A more recent study from AAA published in 2021 found that only 14% of survey respondents said they'd be comfortable riding in a car that drives itself, while 54% said they'd be afraid to try one. The same study also noted that only 22% of people thought automakers should be focused on self-driving tech, while the majority of drivers felt companies should focus their attention on making current vehicle safety systems better.
Motional and Uber will also face a crush of competition. Last February the California Department of Motor Vehicles reported the number of companies testing driverless cars doubled.
Currently, over 50 companies have permits to test driverless tech statewide. The top startups ranked by test drive miles were Google's Waymo and Cruise, a startup based in San Francisco, backed by General Motors. Other companies testing included established names like Tesla, BMW, Mercedes-Benz, Nissan and Honda, as well as Tesla, Amazon subsidiary Zoox and Silicon Valley startup Pony.ai.
Another potential hurdle? Motional and Uber don't have permits for driverless testing in L.A. yet. As such, for the pilot program with Uber Eats, Motional didn't technically have its cars drive themselves since a human operator had to be present.
It can't be overstated, however, just how much most people still don't trust driverless cars.
In June, when Cruise began charging fares for driverless rides in San Francisco they quickly found themselves embattled in an investigation after one of its cars hit a Toyota Prius at an intersection, injuring both passengers. Also, when a New York Times reporter took a ride in one of Cruise's driverless vehicles, the car had issues stopping at lights on time and on one occasion stopped for a nonexistent accident. Worse still, this past summer, an outage to Cruise's network caused a handful of its cars to remain at a standstill, which led to a traffic jam that lasted a couple hours at a busy intersection in San Francisco.
All of this is to say that despite Motional and Uber's targets, we appear to be far away from mass adoption of robotaxis, even if there's a huge cohort of tech giants looking to push them. One TikToker
posted a video
of her using an autonomous car last month, and the comments in the replies said it all – "no,
absolutely not
."
In Alex Israel's utopia, you may never have to take out your credit card again.
Israel is the co-founder and CEO of Metropolis Technologies, a Los Angeles-based fintech and "mobility commerce" platform that has just raised $167 million in Series B funding, it announced on Wednesday. The round was co-led by L.A.-based growth equity firm 3L Capital and mobility-focused Assembly Ventures, with participation from Dragoneer Investment Group, Eldridge Industries, Silver Lake Waterman and UP Partners.
Metropolis, which has now raised $226 million in total funding, aims to take the grab-and-go model of Amazon's physical retail locations and apply it to every parking garage, gas station, car wash and highway toll booth possible. Instead of paying for parking spaces at kiosks or having to deal with parking validation, the startup uses computer vision technology that connects users' license plate numbers to their credit cards and automatically charges them.
"When you or I make a transaction on the phone or we buy something online, it's a modern experience—it's something we're very used to," Israel told dot.LA. "When you get into the built environment, it gets convoluted and complex. We're simplifying and bringing all that seamless experience you expect in an online environment into real life."
Though it was founded at the tail-end of 2017, Metropolis really began to take off during the pandemic as business owners embraced contactless payments. The startup says it has grown its user base 28 times over, to 1.8 million users, since February 2021 and now operates in more than 600 parking lots in over 60 cities across the U.S.
Israel noted that partnerships with real estate landlords have helped fuel that growth. Metropolis has also teamed with ride-sharing giant Uber on a new venture called Uber Park, which provides users with a checkout-free parking experience at specific garages via their Uber app. The company charges a monthly software-as-a-service fee to asset owners who deploy its technology, as well as a service fee to customers who sign up.
Israel added that the data Metropolis collects on parking activity can be leveraged to help users find parking spaces faster—a potentially valuable service in a car-centric city like L.A., where the amount of real estate dedicated to parking is larger than Manhattan. The rest of the U.S., where there are four parking spaces for every car on the road, is no exception, and Metropolis plans to use its new funding to scale up in markets like Seattle, Dallas-Fort Worth and New York.
"We're creating a single sign-on for the built environment," Israel said.
From Your Site Articles
Related Articles Around the Web
Courtesy of Showtime
This is the web version of dot.LA's daily newsletter. Sign up to get the latest news on Southern California's tech, startup and venture capital scene.
"Are you an a--hole?"

We're two seconds into "Super Pumped: The Battle for Uber," Showtime's foray into Bad Tech Founder TV, and it's already the cringiest of the bunch. Which is saying something, considering its current competition is Jared Leto doing an Israeli-by-way-of-Paolo Gucci accent to portray WeWork's ousted CEO Adam Neumann ("WeCrashed") and Amanda Seyfried power-bassing her monologues as Theranos founder Elizabeth Holmes ("The Dropout").
But there's something about the way "Super Pumped" creator Brian Koppelman tells the tale of Travis "TK" Kalanick, the foul-mouthed founder and former CEO of Uber, that just strikes the wrong note. Maybe it's because Joseph Gordon-Levitt, who plays Kalanick, is so terribly miscast as a misogynistic, expletive-filled tech bro.
Super Pumped: The Battle For Uber | Series Premiere | Free Full Episode (TVMA)www.youtube.com
Or maybe it's that "Super Pumped" wants it both ways: It's decided to be an anti-hero story, yet wants you to root for that anti-hero to hook up with Arianna Huffington (played by Uma Thurman) after manipulating her onto his board. We need to think TK is cool, because look at all his "dope" hyper-relevant cultural references—like name-checking characters from the Paul Thomas Anderson movie "The Master" and comparing his crew to "The Untouchables." And yikes, did this 20-something just opine about The Rolling Stones? Nothing says "I was written by a 55-year-old screenwriter" like a character who yearns for Mick Jagger's pomp.
In its desire to cast its subject as a crass pop culture-obsessed edgelord whose life story is narrated by none other than Quentin Tarantino (did he own Uber stock or something?), "Super Pumped" ends up being an unfortunate B-rate mashup of "The Wolf of Wall Street" and "The Big Short," without any of the former's joie de vivre or the latter's ability to stand as info-tainment.
Because even if this was all true—even if Kalanick really was as "colorful" a figure as "Super Pumped" wants him to be—as far as founders go, he's never going to be as interesting when compared to people like Neumann or Holmes. His upbringing and subsequent success is neither hard-won nor a result of hyper-privileged handouts; by the show's own admission, Kalanick came from a normal middle-class home (he grew up in Northridge) and had a typical upbringing before dropping out of UCLA and entering the startup world.
See, the real interesting story about Uber is the company's origin story, and not that of its founder: How it went from a scrappy startup with one major investor and grew into a monster with so much money behind it that it became one of Silicon Valley's most mysterious unicorns. It's a story about how too much money and hype can corrupt a brand; Uber might have started as the underdog taking on local taxi commissions, but with investors shoveling cash into it and sending its valuation through the roof, it developed more aggressive tactics to win by whatever means necessary against rivals like Lyft and outmaneuver big guns like Apple, Google and, uh… China.
Along the way, Uber morphed from a genuine public service that did right by its crowdsourced network of drivers into a monopolistic behemoth all too willing to exploit the millions of contractors comprising its driver fleet. And oh, yeah—the rampant sexual harassment, data mining, corporate espionage and more was all horrible, too. And it certainly all happened under Kalanick's watch.
Was it Kalanick who corrupted Uber's shining ideals with his hubris, or the other way around? Maybe the more interesting story would have been to explore who—with all that VC money and mounting pressure for growth to appease investors—would be able to withstand the temptation to play dirty. But no: "Super Pumped" is the mostly not-true story of an evil manchild who leveraged his one good idea against the father-figure investors who trusted him with their money, and ended up losing his company—only to make out as a billionaire and launch another decacorn somewhere else.
What do we learn? It's hard to tell. It's a fantasy that I'm sure benefits someone to peddle, but the real losers of "Super Pumped" aren't on the show at all—they're the viewers. — Drew Grant