within health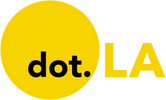 Get in the KNOW
on LA Startups & Tech
X
within health
This is the web version of dot.LA's daily newsletter. Sign up to get the latest news on Southern California's tech, startup and venture capital scene.
I used to write about rural lands and life on Native American reservations. In some places, there's only one doctor for an entire community. In others, a revolving door of clinicians and therapists make it harder for patients to receive comprehensive care.

What an amazing resource, then, could something like telehealth be for people in these far-flung, often marginalized communities who are suffering from depression, addiction or chronic diseases. Except It's not really shaping up that way: Only 60% of people in rural areas have access to telehealth services, compared to 95% of people in urban settings, according to the Centers for Disease Control and Prevention.
Every now and then, a new trend emerges promising to "revolutionize" the health care industry—as though any one company has the power to influence all the fragmented and siloed segments of the health care complex and make them work together. As if we haven't heard that promise before, and as if the problems that have consistently plagued the industry still don't exist.
There's actually a name for that phenomenon: The inverse care law, which was coined by British clinician Julian Tudor Hart in 1971 to describe the prevailing evidence that the people who need care the most tend to receive it the least. Throughout history, emerging technologies and treatments have become ubiquitous among the mainstream population while still overlooking those who needed them the most. Take ketamine therapy; the drug, which is used to help treatment-resistant depression and PTSD, can cost thousands of dollars—barring poor people, who are statistically most vulnerable to those conditions, from accessing it.
Telehealth is the most recent care frontier—one welcomed during the pandemic by governments and insurers alike, as many doctors shuttered their offices to those who did not specifically need in-person treatment. This morning, I wrote about local startup Ruth Health, which raised $2.4 million to offer digital prenatal and postpartum services to parents—an area far too overlooked by our existing health care system. I've previously written about Moving Analytics, which is using telehealth to tap into a health care segment that has one of the lowest retention rates, physical therapy. There's also Within Health, which provides comprehensive virtual care for eating disorders.
As those companies grow and more like them pop up, we ought to think critically about the people who may not always be able to access what they offer. Because if our care gets better and their care stays the same, their care is actually getting worse. — Keerthi Vedantam

After Renee Dua's father underwent a surgical procedure, he was saddled with a slew of specialists to talk to, medications to take, and lifestyle modifications to make. Dua, the co-founder of Pacific Palisades-based on-demand doctor service Heal, became the person responsible for juggling the different points of care for her father; she began scheduling appointments, picking up prescriptions and reminding him to take his medication.
"I'm a doctor and I'm a daughter. I love my father very much. What do people do when they don't happen to have a daughter who's a doctor that can guide them through all of this task management and decision making?" Dua asked dot.LA.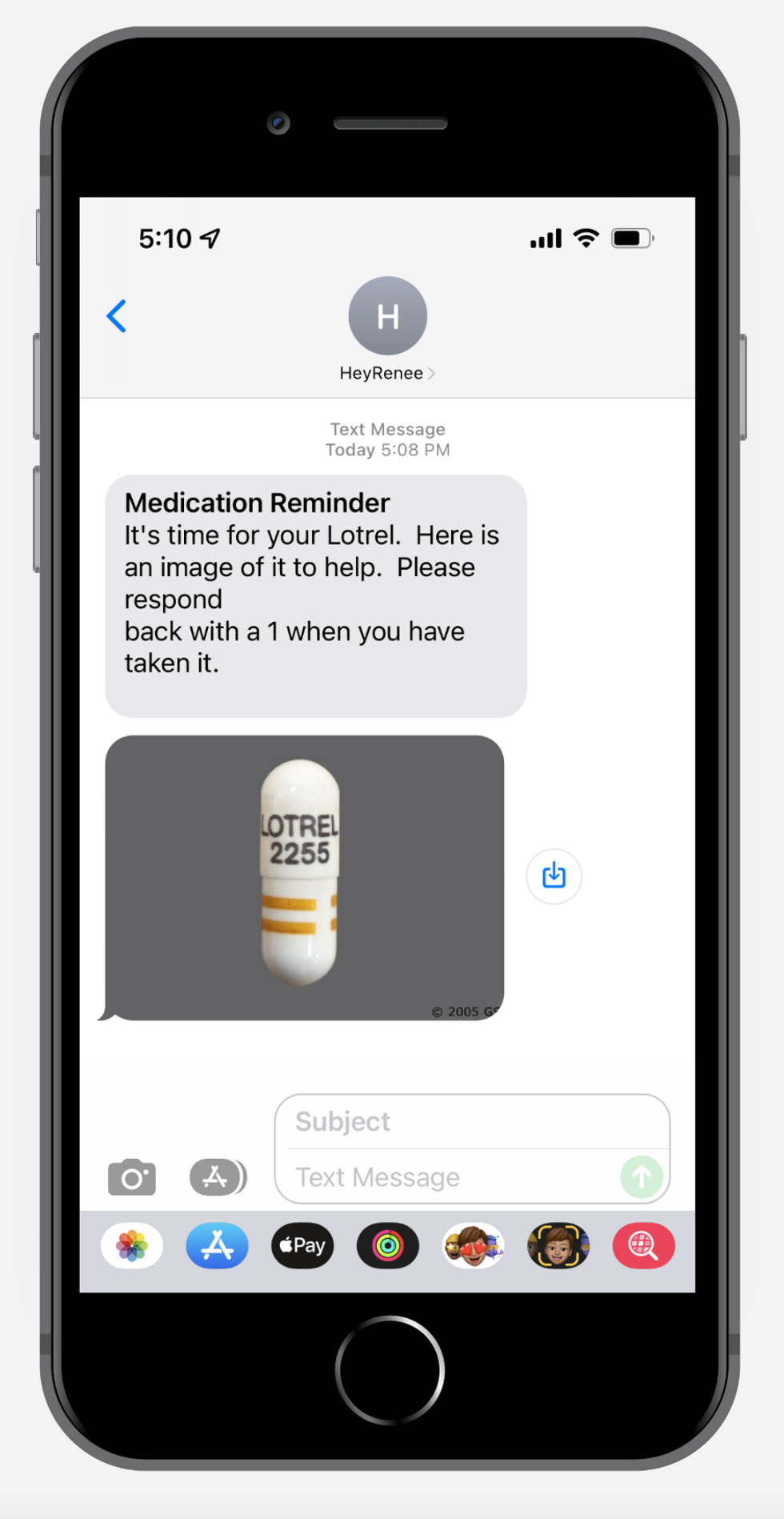 That was the inspiration for HeyRenee—a new venture from Dua and her husband and Heal co-founder Nick Desai that aims to help seniors, the chronically ill and those with disabilities manage their medical care. The startup announced Thursday that it has raised an additional $4.4 million in seed funding led by Quiet Capital, with participation from the likes of Westwood-based Fika Ventures and Santa Monica-based Mucker Capital. The new funding adds to an initial $3.8 million in seed funding that HeyRenee raised in August, taking its total capital raised to $8.2 million.
The company aims to address a problem that the public health ecosystem has long braced for: Baby Boomers are expected to be the longest-living senior population to date, which will create an abundance of demand for health care services as they age. One potential solution to the strain that will be placed on the health care system is preventative care, and ensuring that patients are following doctors' orders when they're not at the doctor's office.
Otherwise, patients "don't take their medications, they don't do their screenings, [and] they forget to show up at doctor's appointments. And then by that time, they're very sick; they're also very expensive," Dua noted. "We can't have it both ways. We can't ignore people and then expect them not to become an expense on the health care system."

HeyRenee essentially acts as a task manager tool. The startup onboards patients by asking them a series of questions about their medical background and conditions; users can then set up reminders to take their medications, pick up prescription refills and go to their appointments. It can also schedule appointments with different specialists that are in a patient's network, and then send blood work or procedure results to their primary care physicians. The platform also loops in physicians, caretakers and family members.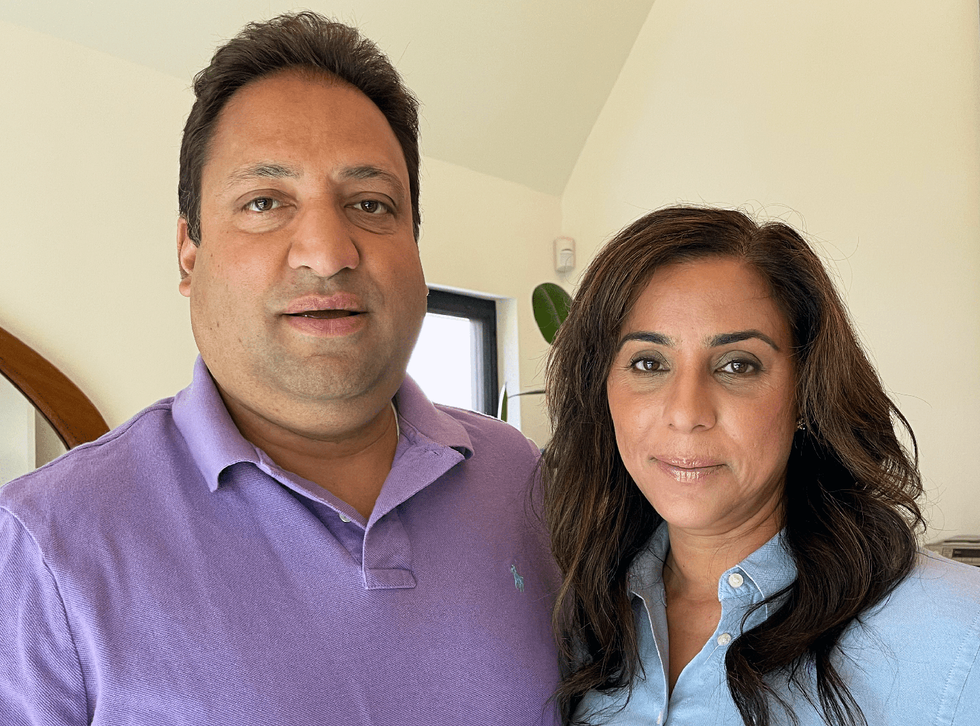 HeyRenee co-founders Nick Desai and Renee Dua.Image courtesy of HeyRenee
The company joins a cadre of other startups aiming to ease access to what can be a scattered and convoluted health care industry. Within Health, co-founded by Los Angeles-based entrepreneur and investor Abhilash Patel, launched in October to coordinate doctors, dieticians and therapists for those recovering from eating disorders. Boston-based Bicycle Health raised $27 million in June to tackle opioid addiction using coordinated medical and behavioral services.
HeyRenee is currently piloting with a small subset of people, including Dua's father. The platform is expected to launch this spring.
Related Articles Around the Web
Growing up in a South Asian household that had rules around food and eating, Abhilash Patel developed an eating disorder.

Patel never fit the typical profile for someone who has one — most people of color and men don't. But after years of working on a slew of behavioral health companies that dealt with addiction, including Rehabs.com and Recovery.org, Patel said he was ready to tackle eating disorders.
In 2020, Patel met with Dr. Wendy Oliver-Pyatt, an eating disorder specialist of 25 years, and the pair launched Within Health this week. The app pairs patients with dietitians, therapists and psychiatrists to treat a variety of eating disorders such as binge eating disorder, night eating syndrome and orthorexia.
Within Health is using AI and machine learning to track patient patterns like when they have difficulty completing the treatment or when they are late to a therapy session in order to better predict where patients might have difficulty and intervene early. It's a common model for data harnessing lots of health and wellness apps like Headspace.
"We're able to deliver treatment with more efficacy than it would have been otherwise. It allows us to track outcomes better," Patel said. "It allows [us] to deliver treatment for an extremely good life, that we believe is actually leading to better outcomes."
He said unlike group therapy and other treatments often alienate people who don't fit the public's perception of an eating disorder patient: men (a 2007 study found a quarter of anorexia and bulimia patients were men), people who are overweight (some studies indicate binge eating disorder and obesity are comorbidities) and LGBTQ+ people.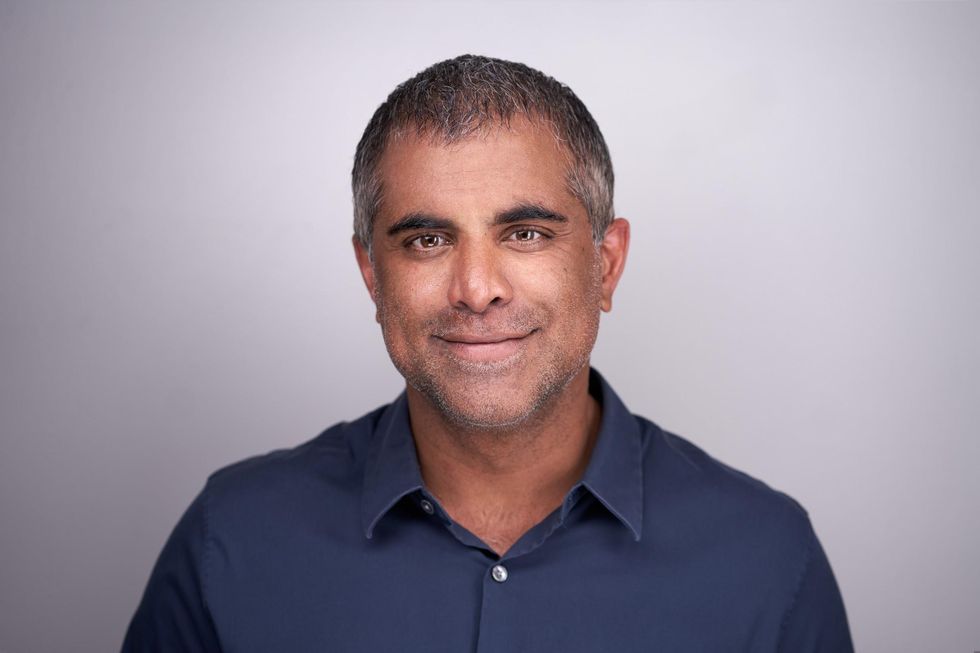 Abhilash Patel, co-founder of Within Health.
"That's a lot of people who generally don't talk about it or seek treatment because largely treatment is dominated by people who are female, because that's what we think about," Patel said.
Though Within Health is self-funded, it's launching at a time when venture capital activity in this space is at its prime. Mental and behavioral health apps raised $549 million in 2020, and nearly that same amount just six months into 2021, according to Pitchbook.
Noom, which uses psychotherapy principles around stress and anxiety to help people lose weight, raised $540 in a Series F round in May. Talkspace, a therapy company, went public earlier this year.
Eating disorders are difficult to treat because patients often relapse and face stressful situations. It requires long-term care and a team of professionals to help patients through. It also demands monitoring both food intake and one's mental health.
Those who do seek treatment find themselves seeking treatment from multiple doctors, therapists and others scheduling meetings and sitting on waitlists for eating disorder specialists.
"It's always people going to treatment. And that's why most people don't ever get treatment because they, for one reason or another, can't or won't go. Instead we make treatment go to people who are suffering."
From Your Site Articles
Related Articles Around the Web