guy oseary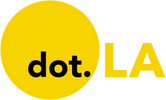 Get in the KNOW
on LA Startups & Tech
X
guy oseary
The creator of YouTube "channels" launched a new online video platform for learning on Tuesday, taught by a roster of iconic artists and celebrities from Madonna to Deepak Chopra.
Bright is the L.A.-based brainchild of Guy Oseary — investor and music manager for acts including Madonna and U2 — and Michael Powers, who was behind "channels." Their new platform focuses on livestreamed, interactive teaching sessions.
At launch, Bright boasts over 200 hosts, whose source of fame and following spans the traditional to the digital. Madonna, Ashton Kutcher, Amy Schumer, the D'Amelio Sisters, Judd Apatow and Deepak Chopra are among current instructors.
"At YouTube, we saw that 20% of video views were learning content from individual creators," Powers said in a statement. "There is an incredible appetite to learn from other people and I wanted to develop a platform that provided more interaction and intimacy."
Initial courses include a "Tell Your Story" guest interview program hosted by actress Laura Dern and "Champions Talk" with basketball analyst Kenny Smith, who will interview athletes about their competitive psychology. The stars of reality show "Property Brothers" offer a course on home design, and Ronnie2K — known for offering tips for winning video games — offers tips on how to build a gaming career.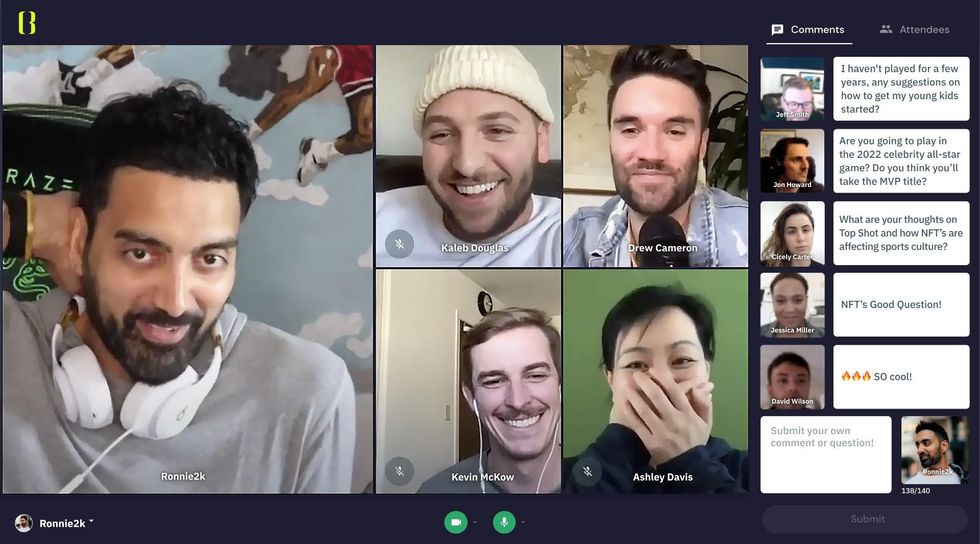 Hosts on Bright will develop a curriculum and set the schedule, class-size and price, of which Bright will take a 20% cut. Courses will fall into one of six categories: body, mind, culture, home, money and craft.

The company was founded in mid-2020. Oseary's Sound Ventures, which he co-founded with Ashton Kutcher, is the lead investor. RIT Capital, Norwest, Globo and Slow Ventures also participated in the seed round. The company did not disclose how much it has raised.
There's no shortage of competing platforms. MasterClass also sells celebrity-led courses, and just raised a $100 million Series E round of funding. Bright is seeking to differentiate itself by offering live, interactive sessions it bills as more akin to conversations, and Oseary is leveraging his rolodex to power the company.
Powers, intimately familiar with Google-owned YouTube, thinks Bright can provide a boost to creators and celebrities that other platforms cannot.
"The fact that creators don't even know who their core audience is, because these ad-driven platforms won't tell them, means they can't take their business to the next level," he said.
In addition to its 200 initial hosts, Bright says it has over 1,500 more on its waitlist. Apart from a handful of them who are company advisors, they did not receive financial incentives to join.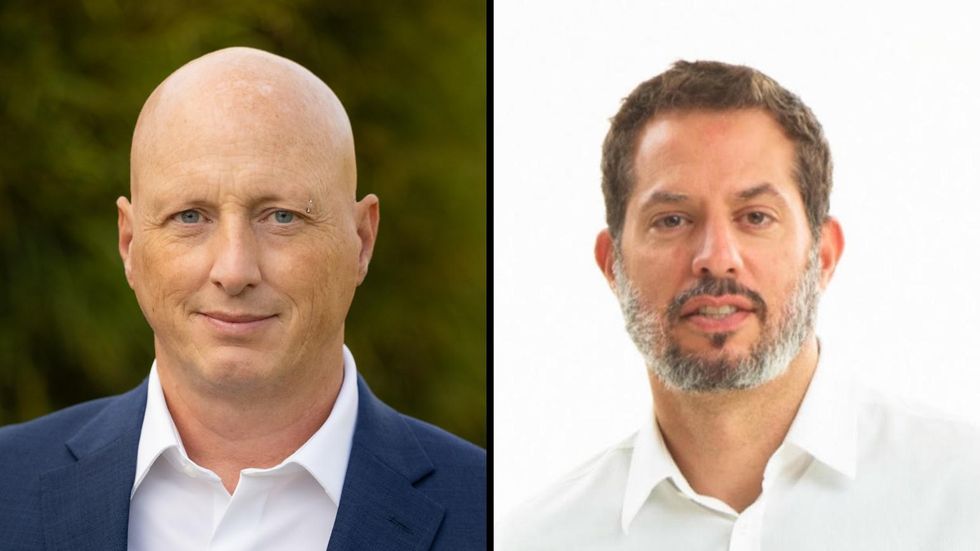 Bright is the L.A.-based brainchild of Guy Oseary (right) — investor and music manager for acts including Madonna and U2 — and Michael Powers, who was behind YouTube "channels."
Instead, Powers said, what attracted them is the opportunity to expand their business of being a celebrity and strengthen their fan relationships. When Bright users opt-in to updates about a host's courses, they also consent to sending their contact information.

"That allows the creators to then take those people to their mailing list. They can take them to their Shopify shop," said Powers. "Whatever they have going on in their business, they can connect those people into that bigger universe of things they're doing."
It's a contrast to what many other video platforms do, particularly those whose business is selling ads.
"When you have an ad-driven platform from the beginning, the ownership of the relationship of your audience is fundamentally with the platform," said Powers.
"Is a Google sales team going to truly value an individual high-profile creator on their platform?" he added, implying their primary constituent of interest is the advertiser.
Bright is built atop Zoom, using the video chat company's software development kit through its partnership program. Bright will add customized features that, for example, allow hosts to invite users to speak with them "on stage."
Working under Powers, who will be Bright's CEO, is a team with experience at numerous tech companies, including Caffeine, Instagram, Pinterest, Apple and Facebook.
"I was there at the beginning of the creative economy coming in on YouTube," said Powers, "and now it's time for them to go even further."
From Your Site Articles
Related Articles Around the Web
As the influencer economy grows, creators are looking for more ways to make money.
The Los Angeles-based Pearpop hopes to help them do just that. On Thursday, it got a $16 million boost to grow its influencer monetization platform.
Pearpop launched in October 2020. Currently integrated into TikTok only, the startup helps social media creators make money by collaborating with other creators, through making a shared video, leaving a comment or incorporating someone's sound clip into a post.
The investment was split between two rounds. One, a $10 million Series A, was led by Alexis Ohanian's Seven Seven Six venture firm with participation from Bessemer Venture Partners. The other was a prior $6 million seed round co-led by Ashton Kutcher and Guy Oseary's Sound Ventures and Slow Ventures, with participation from Atelier Ventures and Chapter One Ventures.
Numerous celebrities have also invested, including Snoop Dogg, Mark Cuban, Kevin Durant, The Chainsmokers, Amy Schumer, MrBeast and Kevin Hart.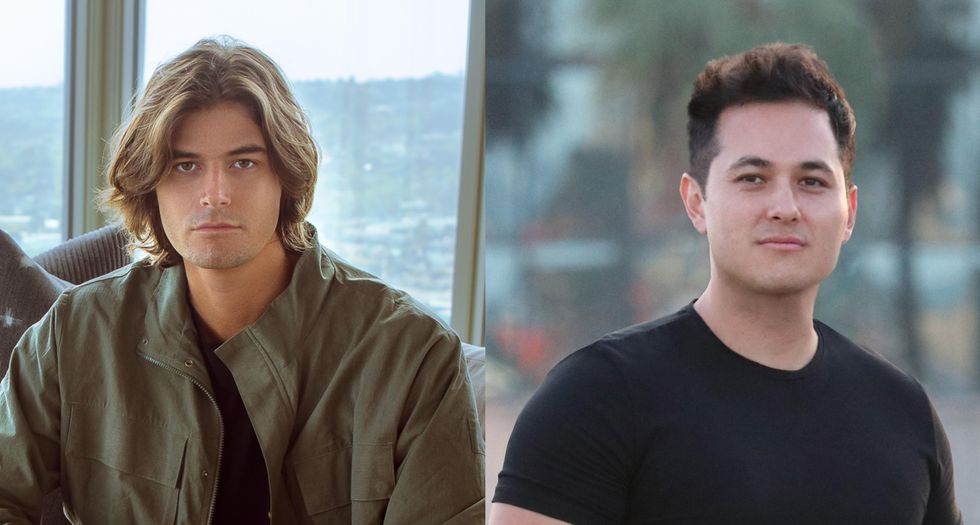 Pearpop co-founders Cole Mason (left) and Spencer Markel.Courtesy Pairpop
Pearpop was founded by Cole Mason, who joined the tech industry after a run as a male model.

"The initial concept came out of an obvious gap within the space: no marketplace existed for creators of all sizes to monetize through simple, authentic collaborations that are mutually beneficial," Mason said in a statement.
Pearpop says it has attracted 10,000 creators to the platform, including Snoop Dogg, Tony Hawk and Heidi Klum.
Employing a similar business model as Cameo, payments are negotiated between the two parties, with Pearpop taking a percentage of the transaction. Prices vary depending on the particular request. Snoop Dogg asks $5,000 for a duet and $1,500 for using another creator's sound recording.
Several influencer talent agencies have added their rosters to Pearpop, including TalentX, Get Engaged, Next Step Talent and The Fuel Injector, according to the company's statement.
Along with Pearpop, other startups in L.A. working to grow the influencer economy's financial infrastructure include Promotely, Social Native, and a host of marketing agencies. Snapchat has been paying $1 million a day to users posting videos onto its Spotlight platform and TikTok has set aside a $2 billion fund to pay creators over the next two and a half years.
Add it all up and the many young people who dream of making it big as a social media star may have some cause for optimism.
From Your Site Articles
Related Articles Around the Web
Ashton Kutcher's Sound Ventures is trying to raise another $150 million fund, according to paperwork filed with the Securities and Exchange Commission.
Founded in 2015 by Kutcher and former talent scout Guy Oseary, the VC firm was created with $100 million from Liberty Media and helped propel Kutcher into one of Hollywood's most active and high-profile investors.
The two previously headed a firm called A-Grade with billionaire Ron Burkle and were early investors in Uber Technologies. Burkle left and the two brought on Effie Epstein to form Sound Ventures.
Sound Ventures' last fund closed in 2018, also for $150 million. Since its inception, the firm has invested in Casper, Bird, Moovit, Robinhood, Gusto and Calm, among other startups.
Over the last decade, Kutcher has sunk more than $3 billion into startups and participated in 177 funding rounds over the past decade, according to Business Insider.
Most recently, the firm invested in transnational credit agency Nova Credit and Helm.ai, an AI platform for driverless cars.
Sound Ventures did not respond to a request for comment.
From Your Site Articles
Related Articles Around the Web