sec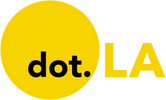 Get in the KNOW
on LA Startups & Tech
X
sec
Image from Shutterstock
The labor union leading the push to unionize workers at Activision Blizzard has called on the Securities and Exchange Commission to investigate the Santa Monica video game publisher for making "inaccurate and misleading disclosures" to investors.
In a letter to SEC chair Gary Gensler on Thursday, the Communication Workers of America alleged that Activision made misleading claims in a Jan. 19 public filing relating to the company's $69 billion acquisition by Microsoft. The union pointed to Activision's statements in the filing that it was not aware of any unionization efforts or work stoppages by its employees, nor any "unfair labor practice complaint" against the company.
The CWA noted that with its help, Activision employees have pursued organizing efforts since last summer, with workers at Activision subsidiary Raven Software now seeking to form the first certified labor union at a major North American video game publisher. Raven Software employees also commenced a weeks-long work stoppage in December protesting layoffs at the firm, while the CWA filed a ULP complaint against Activision in September.
The labor union lobbied that by omitting these details, Activision's disclosures painted an inaccurate portrait of the company to the wider public.
"As a result of these omissions, readers of Activision's merger filing may be misled into believing that the company's well-documented workplace disputes, including widespread allegations of abusive behavior including sexual harassment and sexual assault, and multiples strikes and work stoppages—all of which have received extensive, national coverage in multiple media outlets—have been comprehensively resolved," the CWA wrote in its letter. "In fact, these disputes are ongoing, and both Activision management and its board were well aware that these disputes were unresolved."
Beyond accusing Activision of misleading investors, the CWA also argued that Activision may have deliberately omitted these details in its merger filing to curtail a potential downturn in its stock price. Investors reacted swiftly when news broke in July 2021 that California state authorities were investigating Activison's workplace culture, while the stock also took a hit two months later when the SEC began looking into the company for the same reason.
"The significant negative effect that the revelation of these disputes has had on Activision's share price since they first became the subject of widespread public attention… suggests that beyond merely failing to take care to ensure that it made accurate representations to readers of the merger agreement, Activision may have acted with an improper motive to conceal the true status of its workplace disputes," the CWA wrote.
Raven Software workers sent their union petition to the National Labor Relations Board this week after Activision declined to voluntarily recognize their Game Workers Alliance union. That paves the way for an NLRB-sponsored vote by the union's members to force recognition, which would give them the right to collectively bargain employment conditions with their parent company. Raven employees ended their strike and returned to work just this week; the work stoppage was the third at Activision in only a five-month period.
An SEC spokesperson declined to comment on the CWA's letter. Representatives for Activision did not immediately return a request for comment.
Electric vehicle startup Rivian lost about $2 billion since the start of last year, according to its IPO filing with the U.S. Securities and Exchange Commission.

Rivian is seen as among the leading electric vehicle startups that can rival Tesla, which sells the most electric vehicles in the U.S. by far. The company plans to trade its shares on the Nasdaq under the symbol RIVN.
But despite a roster of orders, Rivian is struggling to make money in a capital-intensive car market where it built itself from the ground up.
The company lost $1.02 billion last year and another $994 million in the first half of 2021. But, it has years to catch up with its competitor Tesla, which took 18 years to become profitable.
Founded in 2009, Rivian has focused on trucks and SUVs, a large segment of the American car market, and expanded into last-mile commercial delivery vans, where it found an ally Amazon and financial backer.
Potential customers have ordered 48,390 of its R1T pickup truck and R1S SUV, according to the filing. The EV pickup trucks have rolled off the production lines in Normal, Illinois and deliveries have begun. The SUVs are expected to be delivered later this year.
"We do not expect to be profitable for the foreseeable future as we invest in our business, build capacity and ramp up operations," Rivian said in the filing, "and we cannot assure you that we will ever achieve or be able to maintain profitability in the future."
Rivian expects a "significant portion" of its revenue will come from Amazon, which has invested over $1.8 billion in the company, according to the filing.
In 2019, it reached an agreement with Amazon to design, develop, manufacture and supply electric last-mile delivery vans. Amazon ordered 100,000 vans by 2030, with the first 10,000 expected to be delivered this year. Amazon will have exclusive rights to the delivery vans for four years after its first order is received and it has right of first refusal to buy the vans two years after that.
Amazon's logistics unit, however, has the right to decide how many vans it will purchase from Rivian, which may be fewer than expected, the filing shows. It can also work with other companies to develop or purchase vehicles.
The EV market is attracting lots of attention as major auto manufacturers, like General Motors and Ford, are adding dozens of EVs to their lineups, while EV startups are hoping to outrival the legacy car companies.
Lawmakers are also imposing rules to help spur the growth of the EV market in the face of global climate change.
It has raised $10.5 billion from investors like Amazon and Ford, built a factory in Illinois and employs about 8,000 people globally.
The Irvine-based company's public offering was imminent as it announced in late August it had filed a draft S-1 with the SEC. At the time, Bloomberg reported it was seeking an $80 billion valuation.
In the public filing, the startup listed the size of the offering at $100 million, a placeholder that is expected to change once the terms of the share sale are decided.
"I hope you'll join us in our journey to help drive the future of transportation," Founder and CEO Robert J. Scaringe wrote in a letter to prospective investors and Rivian owners.
The offering is being led by Morgan Stanley, Goldman Sachs Group and JPMorgan Chase & Co.
The U.S. Securities and Exchange Commission has launched an investigation into video game publishing giant Activision Blizzard, which is engulfed in allegations that company executives ignored reports of sexual misconduct and discrimination against women employees.
The Santa Monica-based company on Monday confirmed the probe and said it was cooperating with the federal agency.
"The U.S. Securities and Exchange Commission is conducting an investigation concerning the company's disclosures regarding employment matters and related issues, and has issued subpoenas to the company and several current and former employees that seek information related to this," a company spokesperson said in a statement.
An SEC spokesperson declined to comment.
The Wall Street Journal reported the investigation will include how the company handled employees' allegations of sexual misconduct and workplace discrimination, citing documents and people familiar with the matter.
The maker of World of Warcraft and Candy Crush was sued by the California Department of Fair Employment and Housing in July. The lawsuit said the company fostered a "frat boy" culture where women employees were subjected to constant sexual harassment, lower pay and retaliation.
WSJ reported the documents the SEC has subpoenaed include personnel files of six former employees, separation agreements reached this year with staffers and Chief Executive Bobby Kotick's communications with other senior executives regarding complaints of sexual harassment or discrimination.
The news organization reported the SEC is looking to discern whether Activision executives properly disclosed allegations of harassment and gender compensation disparities, and whether any of that information should have been shared with investors.
Activision initially said the California lawsuit used distorted and false descriptions of Blizzard's past. Hundreds of employees staged a walkout, calling for a change in the company's culture. Kotick issued an apology ahead of the protest saying the company's initial response was "tone deaf."
The Communications Workers of America filed charges last week with the National Labor Relations Board against Activision, alleging the company used coercive tactics to prevent its employees from organizing.
Days after the California lawsuit was filed, Blizzard president J. Allen Brack stepped down and Jen Oneal and Mike Ybarra replaced him as co-leaders of the company.
While Kotick has stayed at the helm of the company, Activision hired Julie Hodges, a Walt Disney executive, as chief people officer and Sandeep Dube, a Delta Air Lines executive, as chief commercial officer.
On Twitter, a prominent investor, Ross Gerber, called for Kotick to leave the company.
"We have to seriously reconsider our position in $ATVI - Bobby Kotick must go," Gerber, president and CEO of Santa Monica-based wealth and investment management firm Gerber Kawasaki, tweeted.
Despite the lawsuits, Activision Blizzard
last month beat revenue expectations generating $1.92 billion
, slightly down from the company's banner 2020 second quarter, but surpassing analysts expectations of about $1.89 billion.