As the influencer economy grows, creators are looking for more ways to make money.
The Los Angeles-based Pearpop hopes to help them do just that. On Thursday, it got a $16 million boost to grow its influencer monetization platform.
Pearpop launched in October 2020. Currently integrated into TikTok only, the startup helps social media creators make money by collaborating with other creators, through making a shared video, leaving a comment or incorporating someone's sound clip into a post.
The investment was split between two rounds. One, a $10 million Series A, was led by Alexis Ohanian's Seven Seven Six venture firm with participation from Bessemer Venture Partners. The other was a prior $6 million seed round co-led by Ashton Kutcher and Guy Oseary's Sound Ventures and Slow Ventures, with participation from Atelier Ventures and Chapter One Ventures.
Numerous celebrities have also invested, including Snoop Dogg, Mark Cuban, Kevin Durant, The Chainsmokers, Amy Schumer, MrBeast and Kevin Hart.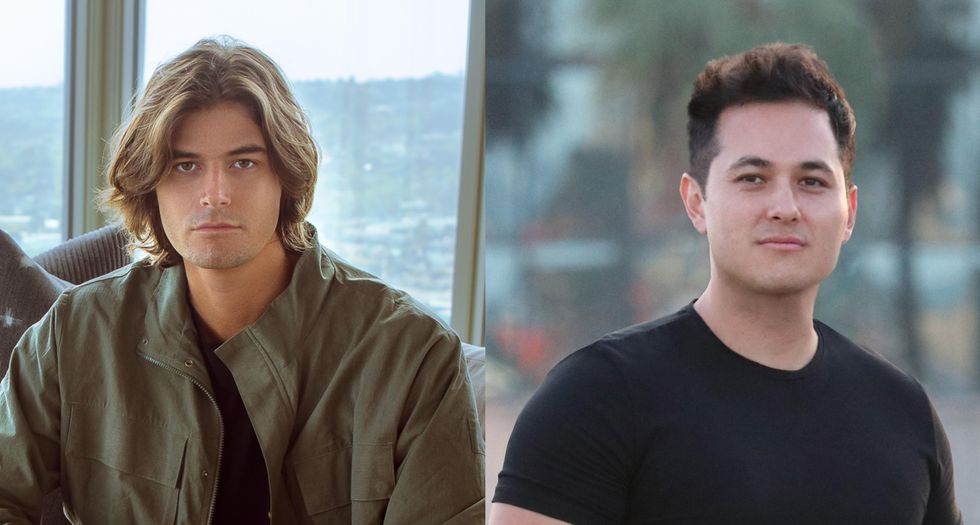 Pearpop co-founders Cole Mason (left) and Spencer Markel.Courtesy Pairpop
Pearpop was founded by Cole Mason, who joined the tech industry after a run as a male model.

"The initial concept came out of an obvious gap within the space: no marketplace existed for creators of all sizes to monetize through simple, authentic collaborations that are mutually beneficial," Mason said in a statement.
Pearpop says it has attracted 10,000 creators to the platform, including Snoop Dogg, Tony Hawk and Heidi Klum.
Employing a similar business model as Cameo, payments are negotiated between the two parties, with Pearpop taking a percentage of the transaction. Prices vary depending on the particular request. Snoop Dogg asks $5,000 for a duet and $1,500 for using another creator's sound recording.
Several influencer talent agencies have added their rosters to Pearpop, including TalentX, Get Engaged, Next Step Talent and The Fuel Injector, according to the company's statement.
Along with Pearpop, other startups in L.A. working to grow the influencer economy's financial infrastructure include Promotely, Social Native, and a host of marketing agencies. Snapchat has been paying $1 million a day to users posting videos onto its Spotlight platform and TikTok has set aside a $2 billion fund to pay creators over the next two and a half years.
Add it all up and the many young people who dream of making it big as a social media star may have some cause for optimism.
From Your Site Articles
Related Articles Around the Web