bessemer venture parnters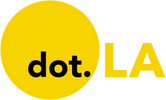 Get in the KNOW
on LA Startups & Tech
X
bessemer venture parnters
Image courtesy of the Upfront Summit
Sign up for dot.LA's daily newsletter for the latest news on Southern California's tech, startup and venture capital scene.
In the wake of George Floyd's murder in May 2020, the corporate world was forced to reckon with its responsibility to communities of color—and one of the industries with the most soul-searching to do was venture capital.
VC firms have tried to make strides toward racial equity in recent years, but for many of the industry's leading Black investors, the changes have been mostly symbolic. Speaking at the Upfront Summit in Downtown Los Angeles on Tuesday, Elliott Robinson, a partner at Bay Area venture capital firm Bessemer Venture Partners, said many VC firms opted to make surface-level changes that didn't alter their actual, white-heavy power structures.
"There's a lot of diversity BS in venture capital—there still is," Robinson said in a conversation with Upfront Ventures partner Kara Nortman.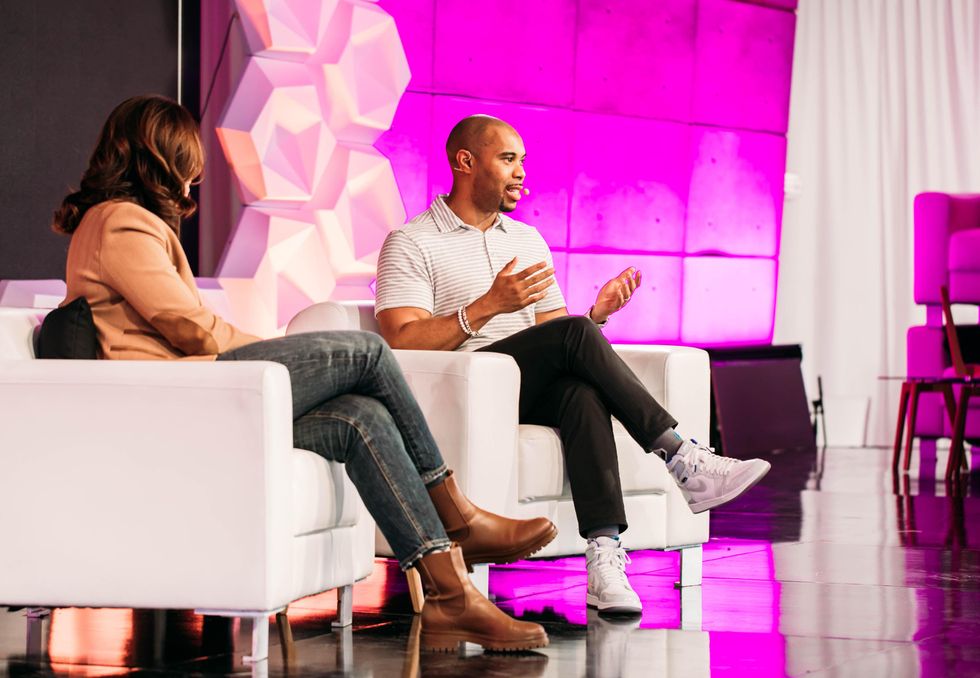 Elliott Robinson at the 2022 Upfront Summit in Los Angeles. Image courtesy of the Upfront Summit
Addressing the mostly white crowd on hand at the conference, Robinson noted that "fundraising for Black [venture capital fund] managers is half of what it is for non-Black managers. So for all the [limited partners] in the room, you really do have to just ask yourself: Why is that?"
Robinson is a board member at nonprofit group Blck VC, which is working to double the percentage of Black investors and venture capital partners by 2024. Yet Blck VC's targets in reaching those goals are still a relatively thin slice of the overall industry: only 6% and 4%, respectively (up from 3% and 2% currently).
Robinson said that in order to have more Black startup founders—who still struggle for a disproportionately low percentage of venture capital funds—it's critical that those founders can find support among VCs who represent their same cultural interests. Yet Black partners on VC funds remain rare, while it's even rarer for a Black person to be a limited partner investing in a VC fund.
"A decade ago, a lot of funds decided to change everyone's title to partner so they could [say], 'Look at all these women partners and [people of color] they have'—but there's no economics, no check-writing authority," Robinson explained. "I think there's five Black partners that can cut a check over $10 million in the country," he added, noting that one of them was GV partner Tyson Clark, who unexpectedly passed away last year.
Robinson said that helping to change those dynamics in his chosen profession is a key barometer of "what success means for me" as a venture capitalist.
"It's being the best investor I can—such that I can have very honest conversation with LPs in the room who I admire and respect, but can also level the playing field so that my skin color or the fact that I went to Morehouse College does not impact my ability to invest in the brightest and best founders that will define the next generation of business," he said.
As the influencer economy grows, creators are looking for more ways to make money.
The Los Angeles-based Pearpop hopes to help them do just that. On Thursday, it got a $16 million boost to grow its influencer monetization platform.
Pearpop launched in October 2020. Currently integrated into TikTok only, the startup helps social media creators make money by collaborating with other creators, through making a shared video, leaving a comment or incorporating someone's sound clip into a post.
The investment was split between two rounds. One, a $10 million Series A, was led by Alexis Ohanian's Seven Seven Six venture firm with participation from Bessemer Venture Partners. The other was a prior $6 million seed round co-led by Ashton Kutcher and Guy Oseary's Sound Ventures and Slow Ventures, with participation from Atelier Ventures and Chapter One Ventures.
Numerous celebrities have also invested, including Snoop Dogg, Mark Cuban, Kevin Durant, The Chainsmokers, Amy Schumer, MrBeast and Kevin Hart.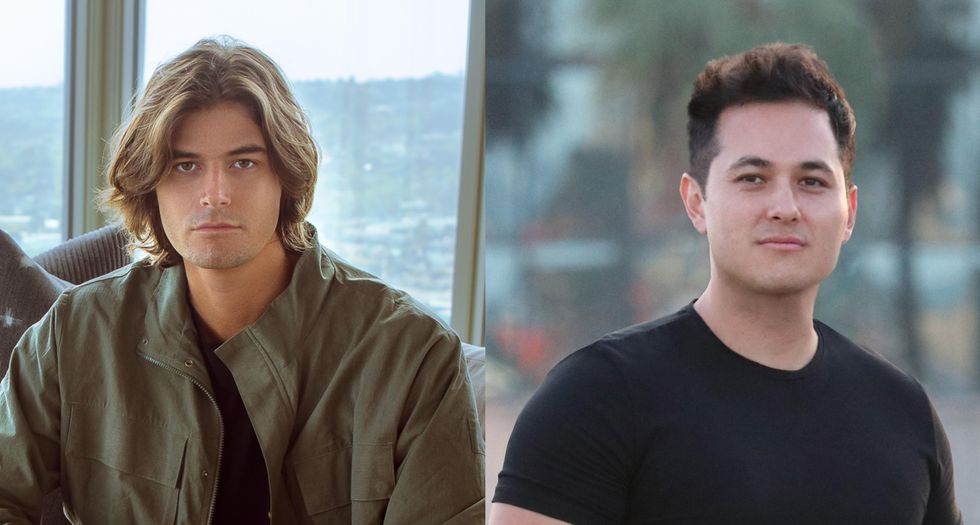 Pearpop co-founders Cole Mason (left) and Spencer Markel.Courtesy Pairpop
Pearpop was founded by Cole Mason, who joined the tech industry after a run as a male model.

"The initial concept came out of an obvious gap within the space: no marketplace existed for creators of all sizes to monetize through simple, authentic collaborations that are mutually beneficial," Mason said in a statement.
Pearpop says it has attracted 10,000 creators to the platform, including Snoop Dogg, Tony Hawk and Heidi Klum.
Employing a similar business model as Cameo, payments are negotiated between the two parties, with Pearpop taking a percentage of the transaction. Prices vary depending on the particular request. Snoop Dogg asks $5,000 for a duet and $1,500 for using another creator's sound recording.
Several influencer talent agencies have added their rosters to Pearpop, including TalentX, Get Engaged, Next Step Talent and The Fuel Injector, according to the company's statement.
Along with Pearpop, other startups in L.A. working to grow the influencer economy's financial infrastructure include Promotely, Social Native, and a host of marketing agencies. Snapchat has been paying $1 million a day to users posting videos onto its Spotlight platform and TikTok has set aside a $2 billion fund to pay creators over the next two and a half years.
Add it all up and the many young people who dream of making it big as a social media star may have some cause for optimism.
From Your Site Articles
Related Articles Around the Web