Dating — whether online or IRL — is hard enough in Los Angeles. In a city so spread out, many romances face an uphill battle. Even a Hollywood-Santa Monica relationship can often fall into the long-distance category. Add the pandemic on top of it all, and L.A. singles are in a tricky spot. Many people have long been skeptical that online dating can be a way to find a real relationship. But with everything going virtual these days, there is little choice for those looking for love.
Adam Cohen-Aslatei thinks he can help you find "something more."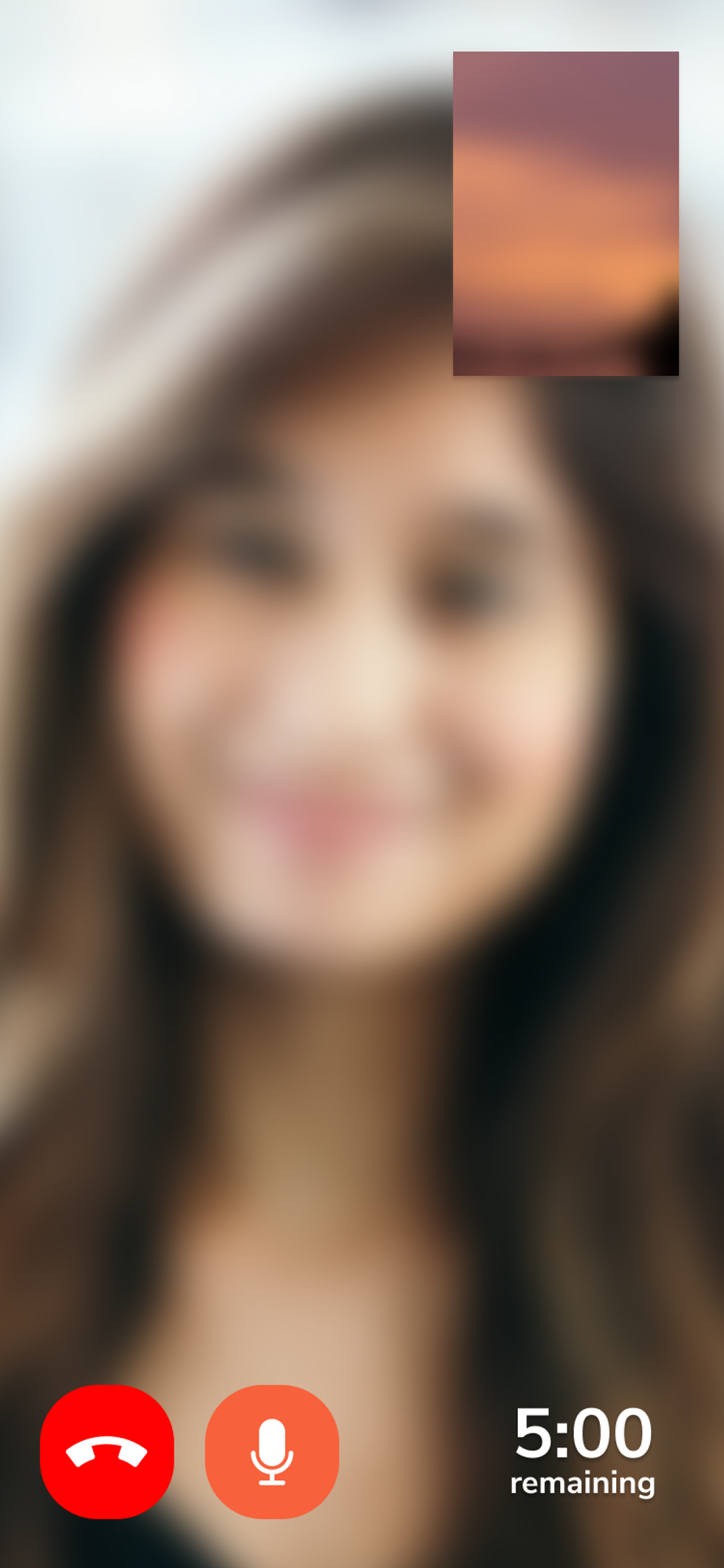 In this installment of dot.LA Dives In, we talk with Cohen-Aslatei, the founder and CEO of S'More, an online dating app that seeks to provide users with an anti-superficial path to love. S'More, which stands for "something more," expanded to the city a few months ago.
But what makes this app different than the many other offerings in the space? The pictures are blurred out. Gone are the days of endless swiping based on good looks or that bad photo with the haircut your friends begged you not to get (we've all been there). In order to see what your potential love looks like, you will have to get to know them a bit first.
As you start to chat more with someone, their pictures come into focus. And if you don't want to meet in person during a global pandemic, S'More has you covered. Users can initiate a video chat where both sides are blurred for the first two minutes. If both agree to see each other, the blurring goes away.
Drawing comparisons to the Netflix hit "Love is Blind," S'More was born out of a mission to provide singles a space to find a deeper connection. "The average person spends 30 milliseconds on a swipe — that is how much brain power they devote to what is hot or not," he said. "It works if you want a casual encounter. It does not work if you want a relationship."
In his quest to root out superficiality, Cohen-Aslatei has taken S'More one step further. The dating app does not have race or ethnicity filters. It is all part of building a brand-first company that stands for more than a product or feature.
"Our app says, 'you deserve something more. Are you ready for something more?' And the connotation is being anti-superficial. So if we stand for anti-superficial, then everything we do must support that brand."
S'More is also creating content around that theme. Its "S'More Live Happy Hour" — a weekly celebrity dating show on Instagram — is a stripped down look at how the stars struggle with relationships, just like us. The show features personalities like model and entrepreneur Olivia Culpo and cast members from "The Real Housewives of Beverly Hills," all discussing their crazy experiences and serving advice on how to best navigate the dating world.
"It's a forum to bring up what is happening in the world and disguise it a bit under dating," Cohen-Aslatei said. "Really to have a fun conversation, and for the fans to get to know the celebrity in a different way."
Think of it as getting a little 'something more' from a celebrity. And Cohen-Aslatei's favorite story from the show? You'll have to watch the interview to find out, but suffice to say, dog-walking in Central Park can get a little messy.
And while virtual dating has become a necessity for those looking to connect during COVID, is this trend here to stay? Cohen-Aslatei says yes. The pandemic has forced people to reflect on things that they don't have - and with 50% of millennials being single, finding a serious partner is becoming increasingly more important.
"You might have a great job, and a great set of friends, but during COVID, you are home alone. And that's not a good feeling," Cohen-Aslatei said. "Virtual dating is not going anywhere. It's basically becoming the way that you screen 'should I meet this person? Is it worth my time to leave my house?'"
Watch a shortened version above and catch the full interview here:
FULL: S'More CEO & Founder Discusses the Anti-Superficial Dating Appwww.youtube.com
To check out S'More, you can download it here.
---

Kelly O'Grady runs video and serves as the chief host & correspondent for dot.LA. Find her on Instagram @kfogrady and email her at kelly@dot.LA.