The health and wellness market has boomed in recent years as more consumers become conscious of how the choices they make in everyday life impact their long-term health. The industry has done particularly well in Los Angeles, where juice bars and supplement companies pop up regularly. But how do you differentiate yourself in a market where companies promise consumers the world?
According to one CEO, the answer is data.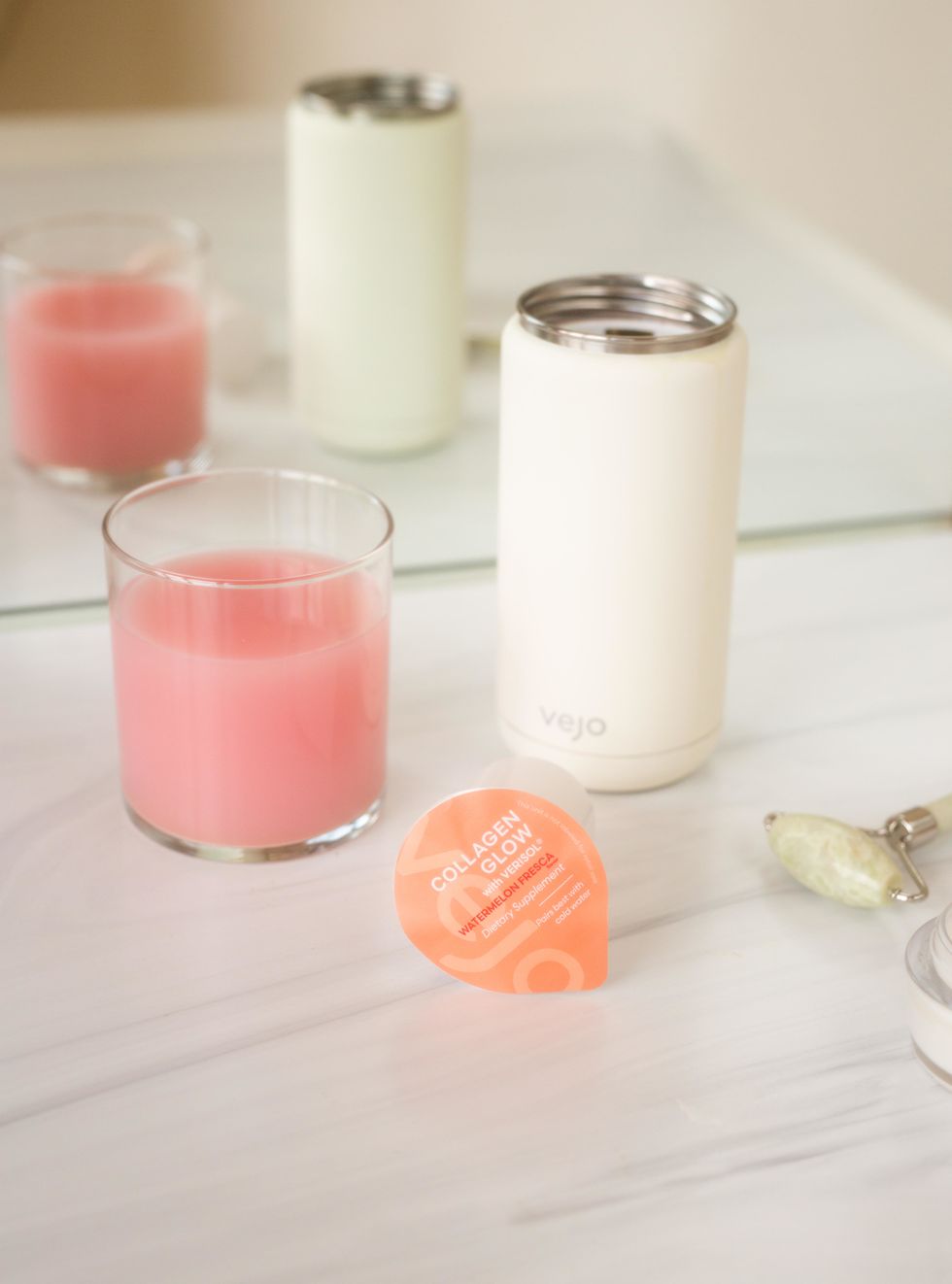 In this installment of dot.LA Dives In, we talk with Christoph Bertsch, founder and CEO of Vejo, producer of the "smart," eco-friendly, pod-based blender. As he was building the company, Bertsch says he pulled together a team of doctors and nutritionists to help design specialized wellness programs in a system called Vejo+. The system, he says, uses individual data to develop personalized blends based on each member's goals and individualized lab tests.
Bertsch created Vejo first for high-level athletes and Olympic competitors to help them improve their performance and play at their best. Those early users include Kevin Love (NBA), Todd Gurley (NFL), Conor Dwyer (Olympic Gold Medalist in swimming), Manchester City Football Club, as well as celebrities Zac Efron, Hugh Jackman, Kevin Costner, and Vin Diesel who use Vejo+ to prep for movies and as part of their daily routines. Some believe so much in the results, they invested in Bertsch's vision.
"When you ask Kevin (Love) today how he feels, and how long he actually wants to play, he says 'Listen, I feel like I'm 23,'" Bertsch says. "So Kevin did the program, liked it so much, we just got his bloodwork in such a different place. He came back and said 'Hey guys, I see it, it works in my system, and I want to be a part of the company.' So he became a shareholder."
But Vejo is not just for the elite athlete or actor. Bertsch says he designed the product with the aim of helping anyone achieve an optimal balance through its personalized nutrition recommendations. He laments how many people consume supplements without knowing what deficiencies they need to manage for, or worse - indulge in an unhealthy diet, expecting wonder pills to cancel out the negative effects. Bertsch emphasizes that optimal health and longevity are achievable even for the average consumer. How? Through data.
"Everything somehow has to be based on data," Bertsch says. "The data, which we have already from people who checked in and we transformed them... The knowledge which we have is huge, and just grows everyday."
With Vejo, Bertsch says he hopes to create a positive impact for his consumers, but also for the planet. Vejo's pods are 100% biodegradable. In collaboration with his European partners, Bertsch has been developing a water-soluble pod solution for the past few years.
"I never wanted to create a company which does not live in alignment with the planet," Bertsch says. "Once this is out there, and you have the device which is a reusable bottle, you have a pod which leaves no waste behind and it's single serve so there is no food waste, you have a solution which is quite cool."
Bertsch also hopes to utilize Vejo to give back to the community. The pandemic saw the company grow 5 times its size. Vejo launched the "Nourish Our Heroes" program to support frontline workers. For every blender a customer donates to those fighting the COVID-19 pandemic, the company will match 150% of value in its nutrient pods.
"We are just happy that we can play a little part in supporting the community. And we still do it - this topic is not over, it's ongoing. I think that is the most important thing for the DNA of Vejo. If we start something, we are very consistent."
Watch the full interview here:
Democratizing Nutrition Through Data with Vejo Founder & CEO
---

Kelly O'Grady runs video and serves as the chief host & correspondent for dot.LA. Find her on Instagram @kfogrady and email her at kelly@dot.LA.