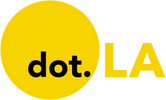 Get in the KNOW  
  on LA Startups & Tech  
X
Netflix Doubles Down on 'Stranger Things,' 'Squid Game' Spin-Offs
Christian Hetrick
Christian Hetrick is dot.LA's Entertainment Tech Reporter. He was formerly a business reporter for the Philadelphia Inquirer and reported on New Jersey politics for the Observer and the Press of Atlantic City.
01:46 PM | July 07, 2022
Netflix's subscriber numbers have been a bit Upside Down lately, with the streaming giant shedding customers last quarter instead of adding them.
But one thing that's still worked well for Netflix is "Stranger Things," the hit sci-fi horror series that just wrapped up its fourth season. The latest installment surpassed 1 billion hours watched, making it the second-most-viewed title in Netflix history. The show dominates the cultural zeitgeist like few others, with the ability to send singer Kate Bush's "Running Up That Hill" near the top of the charts 37 years after its release.
---
So it's no surprise that Netflix is now doubling down on "Stranger Things," planning a spinoff series developed by the show's creators Matt and Ross Duffer. On Wednesday, the streaming giant announced the Duffer brothers launched a new production company called Upside Down Pictures, which is working on several projects for Netflix, including the "Stranger Things" spinoff.
Details are light, but the Duffer brothers have said the new show will be a "1,000% different" than the flagship series, one that's unlikely to be centered on main characters Eleven (played by Millie Bobbie Brown) or Steve (Joe Keery). Netflix and the Duffer brothers also confirmed a forthcoming stage play "set within the world and mythology" of "Stranger Things."
The announcements show that even at a time when Netflix is slashing staff to reign in costs, the company is investing more money into its fan-favorite franchises. The streaming service is making a reality TV series based on "Squid Game," which Netflix claims will offer the biggest cash prize for a TV competition but presumably less death. That's in addition to a second season of the Korean dystopian hit.
The company's expansion into gaming includes a host of mobile titles based on popular series like "The Queen's Gambit" and "La Casa de Papel." "Stranger Things" has already gotten the video game treatment.
Building upon proven blockbusters is, of course, not a new idea in Hollywood. But the streaming wars have put the strategy on steroids. Just take a look at Disney Plus, which next month releases "Andor," a "Star Wars" spinoff that's a prequel to the spinoff "Rogue One," as well as "Lego Star Wars Summer Vacation," in which the galactic battles are put on hold for some much needed R&R. All told, Disney had planned for 10 new Star Wars series and 10 Marvel shows in the near future.
While Netflix lacks that kind of franchise firepower, "Stranger Things" is one of their biggest arsenals. It makes sense that, even as Netflix grasps at new ideas like reversing its resistance to advertising, the company is betting big on something that already works.
The streaming service needs all the help it can get: Netflix not only reported its first subscriber loss in a decade during the first quarter, but predicted that the second quarter would be even worse. That dire prediction came despite knowing that "Stranger Things 4" was set to stream this summer. It's a sign that, for Netflix, simply adding more "Stranger Things" monsters won't be a silver bullet.
Christian Hetrick
Christian Hetrick is dot.LA's Entertainment Tech Reporter. He was formerly a business reporter for the Philadelphia Inquirer and reported on New Jersey politics for the Observer and the Press of Atlantic City.
Evan Xie
Back in 2017, the Ports of Los Angeles and Long Beach announced plans to go zero emissions. The pledge, which built on the ports' 2006 clean air goals, was an ambitious one, and officials estimated the cost of eliminating air pollution could reach $14 billion. Still, the plan, which involves transitioning to zero-emission terminal equipment by 2030 and zero-emission trucks by 2035, represented a critical step in the fight against climate change.
Six years later, there's been progress.
The ports recently established a clean truck fund, which introduces a fee for cargo owners operating internal combustion drayage vehicles at the ports. In 2021, Los Angeles city council adopted a resolution asking major importers to transition to zero-emission vehicles by the end of the decade. The ports have also agreed to collaborate with ports in Asia on a Green Shipping Corridor, which pushes for the use of low and zero-emission fuels along major trade routes. The nearly a hundred shoreside cranes at the Port of LA are powered by electricity.
But one of the primary decarbonization strategies the ports have pursued is incubating new technologies. The ports have essentially turned themselves into development platforms for new shipping tech—devoting time, space, and money toward companies and projects that focus on zero-emission vehicles and port infrastructure. The idea is to play a role in developing the tools that could eventually help the port complex reach its environmental goals.
"Our view is: the sooner you deploy it, obviously, the sooner you get emissions reductions," says Chris Cannon, the chief sustainability officer at the Port of Los Angeles. "The sooner we get that stuff deployed and out there, the sooner you learn those lessons, and the sooner you get the next generation"
The stakes are high. These hurdles are a reminder of how hard, but incredibly important, going zero-emissions at the ports truly is. Together, the Ports of LA and Long Beach represent the largest port complex in the United States, and take in around 29 percent of the goods that travel to and from the country via water every year. All this activity means that the ports represent a significant chunk of the US economy, but a significant source of carbon emissions, too.
There is already a wide range of technology under investigation.
Fenix Marine Services is currently conducting a nearly $12 million test to understand the efficacy of a battery-electric and hydrogen fuel-powered top handler — a port vehicle that's used to load shipping containers. There's also AtlaSea, a nonprofit accelerator that supports blue economy startups based at the Port of Los Angeles, which recently installed thousands of solar panels to power its facilities and hundreds of homes nearby.
This strategy has some real caveats. While the port has taken a range of steps to test emergent technologies, these systems still need to work — and then be deployed on a wide scale. And while the ports can take action to encourage companies to use new green technologies, those companies aren't necessarily eager to invest in infrastructure that's better for the environment.
"Some of the biggest contributors are actually the ships that are calling at the port, and then what we would call harbor craft, like ferries and tugs that are spending a lot of their time in the port," explains Bryan Comer, the marine program lead at the International Council on Clean Transportation, a nonprofit that produces transportation-focused environmental analyses. "You end up having, on the land side, these pollution hotspots and hot corridors where you have older trucks that have higher emissions."
Right now, one possible way to cut down on the emissions created by ports is to deploy battery electric technology, explains Comer, in part because it's already been deployed. The Southern California ports have reached some milestones on this front. Cannon says there are already about 80 electric trucks registered to do business within the port, and the Port of Los Angeles has agreed to invest $6 million toward 22 more electric trucks for the port. With the help of federal and state funding and other incentives — like the new fee for internal combustion engines — the hope is to get 4,000 electric trucks over the next five to six years.
But in some cases, replacing these vehicles with battery electric cars isn't the right solution.
The Ports of Los Angeles and Long Beach are also looking at hydrogen fuel cell technology. Hydrogen fuel technology works somewhat like a battery, but emits water, and could be particularly helpful for vehicles that need to carry heavier cargo or cargo that needs to travel longer distances. For this reason, the port doesn't want to limit itself to battery-electric technology, and instead wants to focus on the broader idea of reducing carbon emissions.
"We always say, 'going zero-emissions and not 'electrify,'" says Cannon. "We're completely fuel neutral [...] There may be another technology or two that somebody figures out over the years here that also allows you to have zero emissions."
An $82.5 million program called Shore to Store, which involves demonstrating two hydrogen fueling stations and 10 hydrogen trucks, finished up last month. The container terminal operator TraPac tested two yard tractors powered by hydrogen fuel cells last year — final results of the test are pending. With more than $17 million from the Japanese government, the terminal operator YTI is testing several types of hydrogen-powered equipment at the port, including a yard tractor, a crane, and a top handler. Initial deployment is expected in 2024.
Overall, the port has about 16 technology demonstrations in process, which collectively reflect about 200 pieces of equipment. More funding could come from the Infrastructure Investment and Jobs Law, as part of California's bid to become a clean hydrogen hub.
Other incubators are also active at the ports.
Pacific Environment, the environmental advocacy organization, announced that it would partner with the venture advisory Braid Theory, on a zero-emissions shipping accelerator that will be based at the Port of LA. AltaSea also focuses, in part, on green maritime technology.
This past February, for example, ACUA Ocean — a company developing an uncrewed, hydrogen-powered vessel — announced a memorandum of understanding with AltaSea, as well as plans to demonstrate its tech at the port.
A company called Ecowave is developing technology to generate electricity from waves, which could eventually be used to power port infrastructure. The company is currently using AltaSea to demonstrate its technology and working on the permits and licensing necessary to expand further.
"Ports require a tremendous amount of electricity for their operations," explains Inna Braverman, the co-founder and CEO of EcoWave. "By being able to power ports with ocean energy, that will help lower port operations footprint."
Of course, these efforts face real headwinds.

Some of the ports' demonstrations haven't run on time or produced promising results. More broadly, logistical problems and supply chain woes at the ports have undermined some of the improvements on air quality thus far.
One estimate from the California Air Resources Board, the state agency that focuses on protecting air quality, found that the surge in container ships triggered by pandemic-era supp;y chain issues created severe air quality issues, including increases in particulate matter and oxides of nitrogen.
And while tech might be part of the solution, it won't be enough on its own. For example, the National Resources Defense Council has continued to criticize the ports' approach to air quality, an issue that disproportionately impacts the neighborhoods nearby and disproportionately impacts communities of color and low-income communities. Three years ago, the organization, along with others, successfully sued the Port of Los Angeles for failing to follow environmental laws when negotiating a leasing agreement with China Ocean Shipping Company.
"To demonstrate the ports' commitments to these goals, the ports must commit to ending all new, renewed or expanded fossil fuel infrastructure on port property," said says Allyson Browne, Climate Campaign Director for Ports, Pacific Environment, an environmental organization pushing for zero-emissions at the ports. "The math is crystal clear – we simply don't have the carbon budget for any new fossil fuel infrastructure."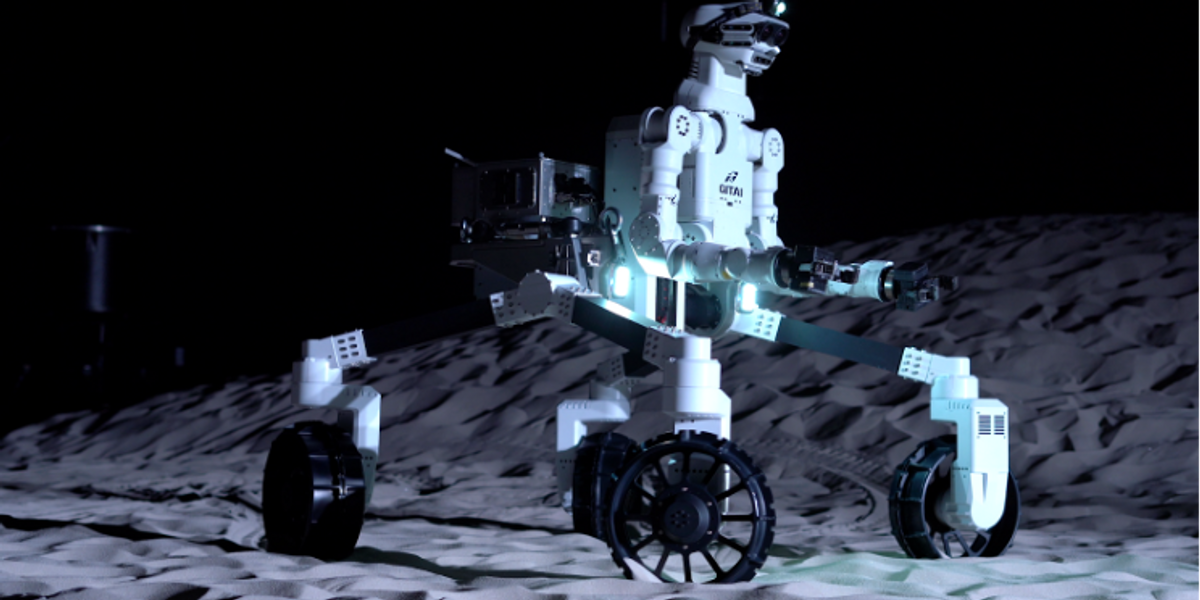 \u200bPhoto: Gitai
Space robotics company Gitai raised a $30 million Series B extension this week, bringing the total value of the round to roughly $47 million.
The funding will be used to further develop Gitai's suite of space robots as well as build out its manufacturing footprint in Torrance. Previously Gitai announced it raised a $17.1 million Series B in March 2021; this additional raise is still part of that round.
Gitai's main products include an autonomous robotic arm, which was tested on the International Space Station in October 2021. It also developed a lunar rover called the R1, which it tested on Earth in March.
Funding for this tranche of the Series B came from a handful of existing investors in the company, and many of the backers are based in Japan. This included Mitsubishi's VC arm, JGC Holdings' Mirai Innovation Fund, Yamato Holdings' investment vehicle KURONEKO Innovation Fund, and the KDDI Open Innovation Fund. Other investors including the Dai-ichi Life Insurance Company, Electric Power Development, and Daiwa's DCI Venture Growth Fund joined the follow-on round.
In a May 25 statement, KDDI's fund said it expects Gitai's technology to help "assist in the construction and maintenance of artificial satellites, space stations, lunar bases, and Martian cities."
This is Gitai's overarching goal – CEO Sho Nakanose told dot.LA in April that "now is the time to expand our presence, expand our habitat" on other planets because "the conflict between the U.S. and China may escalate because of space resources on the moon."
Gitai's plan is to develop and sell robots at scale to reduce the cost of labor for building structures that allow humans to inhabit distant worlds. Nakanose also said that he views in-space habitability as impossible without an infrastructure of robots to build solar panels on faraway planets to produce power for the eventual outposts there.
In a statement Wednesday Nakanose said he was "thrilled to further expand our operations in the U.S."
Nakanose added, "while SpaceX and BlueOrigin are reducing the cost of transportation to space by 100 times, we at GITAI are taking on the challenge of reducing labor costs by 100 times. We will provide the most labor for the Moon and Mars and build infrastructure such as solar panels, communication antennas, fuel generators, and habitation modules."
Samson Amore
Samson Amore is a reporter for dot.LA. He holds a degree in journalism from Emerson College. Send tips or pitches to samsonamore@dot.la and find him on Twitter @Samsonamore.
https://twitter.com/samsonamore
samsonamore@dot.la