supply chain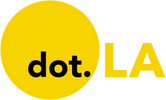 Get in the KNOW  
  on LA Startups & Tech  
X
supply chain
Courtesy of Xos and Rivian
The world of electric vehicle startups remains a rollercoaster of uncertainty. This week, we saw news from two of Southern California's biggest names in the space with radically different announcements.
Let's start with the good: At Rivian, a tweet from CEO RJ Scaringe suggested that the company was back on pace to hit its production targets of 25,000 vehicles this year.
\u201cSupply chain and production are ramping! We just announced production of 4,401 vehicles for Q2 bringing our cumulative total since start of production to 7,969 \u2014 keeping us on track to reach our year-end goals. Thank you to our team & suppliers.\u201d

— RJ Scaringe (@RJ Scaringe) 1657112781
So what do I feel when I see a tweet like this?

A cautious optimism? Yes, but wrapped in a skepticism that the company has been wrong so many times before. This is a company that has historically failed to hit targets. Earlier this year supply chain and inflationary woes forced the company to raise prices on several of its vehicles earlier this year, which led to a shareholder lawsuit, some eventual backtracking, an apology, a stock slide, etc. They very well may turn the corner, and this news (among other things) is encouraging, but call me when that 25,000th car rolls off the line.
On the other side of town, electric trucking company, Xos, announced that it would lay off 8% of its staff according to reporting from Business Insider. This is a company that went public via SPAC merger on August 20, 2021 in a deal valued at $2 billion and has subsequently seen its stock lose nearly 80% of its value. According to the report, yesterday's bad news is attributable to a cash shortage and "slowing macroeconomic growth." It's a common refrain for many startups across the nation: Inflation prompts the Fed to raise interest rates; investors get skittish; suddenly VC cash is hard to come by and profitability becomes more attractive than growth at all costs.
The whole EV space is an absolute rollercoaster, but it's a roller coaster where you're blindfolded and half the track may or may not exist in front of you. One minute you're building momentum and the next minute your supply of door handle computer chips that you're importing from Taiwan dries up without warning. Why car doors need computer chips is a great question, but we'll leave that discussion for another time.
Why we need EVs, generally, is a much easier question, and its answer also partially explains why the sector (and the world) is so rife with uncertainty. Climate change is one of those rare problems that undermines its own solution: We need new technology to solve climate change, but climate change is stymying our ability to create that technology. Not every flood, heatwave, disease, or humanitarian crisis is directly attributable to climate change (you'd have a tough time convincing me that the Russian invasion of Ukraine is, at its core, a climate issue) but climate change makes flooding, heatwaves, zoonosis and civil strife more likely. And, as a result, at a time where societal cohesion is more critical than ever, it seems like the amplitude of uncertainty in business has never been higher.
Because we waited until the eleventh hour to start addressing it, climate change has become a pressure cooker on business. Mitigating its impacts requires that many things all happen simultaneously. It's not enough to decarbonize the grid and convert cars to electric. We also need carbon capture, sustainable aviation fuels, a new way to make cement and a battery technology revolution. All at the same time. And any hiccup or setback means that the uncertainty we're fighting to protect against grows.
And because the threats are so existential and multivariate it's hard to imagine any CEO being able to anticipate them. Nobody saw COVID coming, not really. Not with the temporal acuity to steer a startup around the pothole. The other day my friend bought a bunch of Rivian stock. When I asked him why, he told me that he likes that they actually have cars on the road. Now, my friend is an idiot for a variety of reasons, but when it comes to betting on EV startups, actually delivering cars to consumers may be as good a tea leaf as any.
Courtesy of Vamstar
In early March 2020, as the world stood on the precipice of the COVID-19 pandemic, the World Health Organization warned countries around the globe of a pending medical equipment shortage. Sure enough, in a matter of weeks—as coronavirus case numbers and deaths skyrocketed and much of the world sheltered in place—face masks, gloves and other personal protective equipment (PPE) became scarce, as suppliers jacked up prices and individuals hoarded what had become a precious resource.
Hospitals were not exempt from this, with many slow to source and provide PPE and other medical devices to clinicians dealing with influx of patients—many of whom were severely ill and dying.
"People died because hospitals did not have the right product to treat them," according to Praful Mehta, the co-founder and CEO of supply chain startup Vamstar. "This is a supply chain challenge."
Vamstar—a Los Angeles- and London-based venture which runs an AI-enabled sourcing and procurement platform for medical supplies and pharmaceuticals—announced a new $9.5 million funding round Wednesday that should help it address such inefficiencies in the health care supply chain. The Series A round was led by Alpha Intelligence Capital and the Dutch Founders Fund, who were joined by existing investors BTOV Partners and Antler.
Vamstar launched in 2019 and has since onboarded 86,000 hospitals and clinics in more than 80 countries to its platform—an all-in-one B2B marketplace that connects them with the medical suppliers and pharmaceutical companies who can provide the goods they need. The platform deploys machine learning to more efficiently connect buyers with suppliers based on what they need, how much they need and how soon they need it.
It also helps suppliers predict, based on buyer queries, how much they will need to stock up on certain items, which could help mitigate shortages in the future. Buyers, in turn, are alerted to stock up on goods before prices are predicted to increase. According to Mehta, buyers on Vamstar's platform are able to procure the medical equipment they need in one-quarter the usual time, on average.
"There is the need for a solution that is networked, that is connected, that makes health care a complete ecosystem," Mehta said. "There's a lot of talk about the health care ecosystem, [that] it's one unit—but actually it's not, it's highly fragmented."
The pandemic brought to light the medical supply chain's worst-case scenario: If a medical buyer needs to source a device, drug or supply whose local distributor has been depleted, it must then contact several other suppliers who are selling it at varying prices, prolonging the buying process.
"[Buyers] had to scan the market locally, regionally, nationally and internationally because, with what happened with COVID, your local sources of supplies were completely exhausted, which is often the case in healthcare," Mehta said.
The new funding will go toward further developing Vamstar's platform to make the transaction process quicker and more intuitive for both buyers and sellers, according to the company.
Vamstar is one of several startups tackling the fragmented health care supply chain. Others include Switzerland-based Hystrix Medical, which also operates a B2B marketplace for medical products, and Illinois-based Hybrent, which works closely with hospitals to source medical equipment.
"These problems that we are addressing in our industry have been problems for a very long time," Mehta noted. "It's just that COVID exposed those problems to the public; it just highlighted the inefficiencies of the supply chain. And what we saw as a result of that was a massive loss of life."