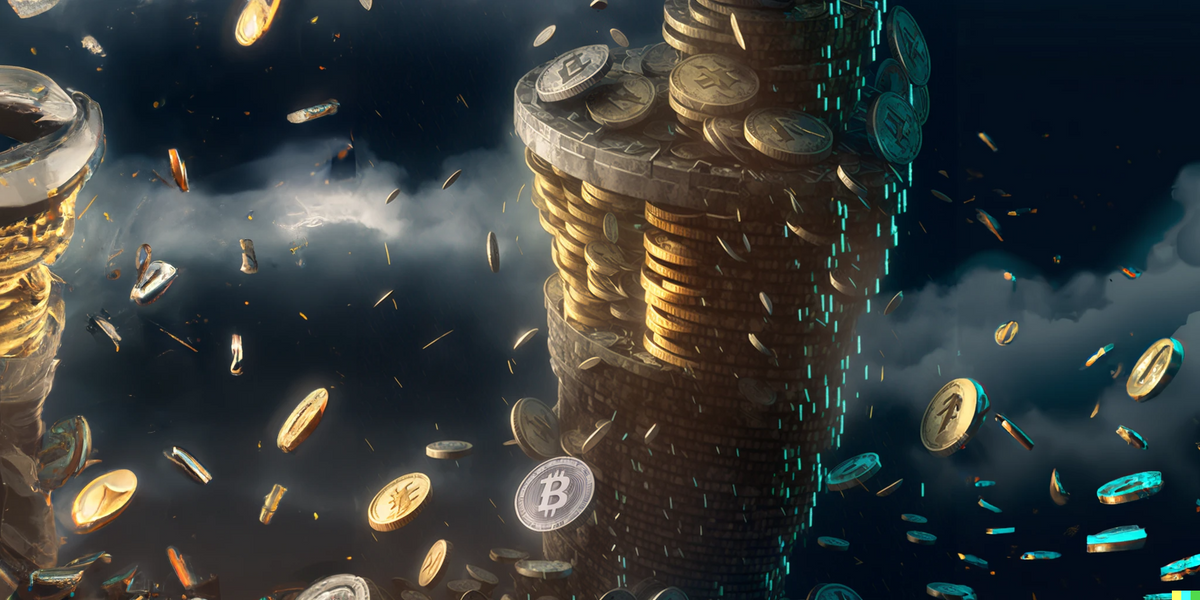 DALL-E
This is the web version of dot.LA's daily newsletter. Sign up to get the latest news on Southern California's tech, startup and venture capital scene.
Singapore-based crypto hedge fund Three Arrows Capital (3AC) filed for bankruptcy in July of last year after defaulting on billions of dollars in loans, in what remains one of the largest hedge fund trading losses in history. Founders Su Zhu and Kyle Davies – schoolmates from Columbia University who started the fund together in 2012 based on arbitraging foreign-exchange derivates in emerging markets – had found themselves at the center of the crypto market, with investments in some of the space's best-known and most high-profile startups. They were also seen as important thought leaders in the crypto world, with large social media followings and reputations as dealmakers and gurus.
---
But that all came crashing down in the summer of 2022 when the crypto market started to sink, and cash-strapped Three Arrows began to miss margin calls. By late June, a court in the British Virgin Islands ordered the liquidation of the fund.
It was an ignominious fall for a fund once valued at over $10 billion, and that's where the story might have ended for many founders, but not Davies and Zhu. They've returned, undaunted, with a new pitch for a "distressed debt marketplace" known as GTX. To this date, they continue to manage Three Arrows' bankruptcy, and face ongoing accusations about a lack of helpful participation in the process. Davies, speaking to CNBC from Bali, Indonesia, asserted that he has, in fact, "been cooperating the whole way."
Zhu and Davies have partnered on the project with Mark Lamb and Sudhu Arumugam, co-founders of the troubled crypto exchange CoinFlex. After halting withdrawls themselves in June of 2022 following an unnamed party's unmet margin call, CoinFlex announced a plan to save the company by issuing a new token, rvUSD, at a 20% yield.
Based on a pitch deck reviewed by CNBC and others, we have some idea how the new marketplace will work. Owners of digital currencies whose values have been impacted by bankruptcies or crashes – like the ones that felled CoinFlex and 3AC, for example – can attempt to liquidiate their holdings immediately by selling their claims at significantly discounted rates. Many investors, they suspect, would prefer this option rather than waiting months or even years for potential repayments or bailouts. The deck values this "claims market" at over $20 billion. By unlocking these funds, the founders argue, GTX could potentially fill the "power vacuum" left by the collapse of FTX last year. They hope to raise $25 million in seed funding for the new platform, despite the peculiarity of the people who caused so much chaos in the marketplace now taking over the marketplace for much of the debt that ensued. (It's akin to the fox continuing to guard the henhouse after all the chickens have been devoured.)
It's the latest example of how, despite near-constant setbacks and bad press, the crypto marketplace continues chugging along. The price of Bitcoin this week returned to its pre-FTX collapse levels, and has held steadily above $21,000 for several days straight. Other digital currencies – including Ethereum, BNB, XRP, Cardano, and even Dogecoin – have also jumped in value over the last few weeks, in a clear sign that some of the reticence around crypto investing have started to wear off. Computing power used to mint Bitcoin has also been soaring lately, according to data from btc.com.
While one of Los Angeles' largest employers in the space – Crypto.com – continues reeling from the FTX collapse, there are some promising local developments as well. This week, Los Angeles' DeSo blockchain launched DeSo DEX, a hyper-fast, fully on-chain order-book exchange. (DeSo aims to decentralize social media by helping to scale storage-heavy applications, even after they've signed up millions or billions of users.) Another local startup, BackedBy, enables crypto-based monthly subscriptions to artists, comedians, and other content creators, allowing them to reach their audience directly without potential interference by banks or payment processors.
In California, despite a legislature eager to act on the many setbacks to the entire crypto sector, Governor Gavin Newsom remains committed to blocking new state-level regulations on blockchain companies. He argues that the state should seek a sweet spot between the excessive crypto regulations that have squeezed innovation out of New York, and the lax oversight that turned Wyoming into the "Delaware of digital assets."
But all this newfound positivity doesn't necessarily mean that the industry is ready to embrace the Three Arrows and CoinFlex crews managing their new "debt marketplace" concept. Some industry leaders have already started distancing themselves from the new project, including Wintermute CEO Evgeny Gaevoy, and Castle Island Ventures partner Nic Carter. (Carter was particularly direct in his tweet, criticizing "disgraced fraudsters teaming up with other disgraced fraudsters.")
Following a number of jokes referencing the similarity of "GTX" to failed cryptocurrency "FTX," CoinFlex noted that the GTX name is just a placeholder. So maybe that'll help. – Lon Harris
What We're Reading...
- YouTube has started experimenting with a new free ad-supported streaming hub, a potentially major rival for Roku Channel, Fox's Tubi, Paramount's Pluto TV and others.
- LA startup Stell provides software-based solutions to help aerospace and defense manufacturers streamline complex processes like ordering parts.
- Dating app Hinge is testing out a higher-priced "premium" subscription tier costing $50-$60 per month for dedicated users.
- -
How Are We Doing? We're working to make the newsletter more informative, with deeper analysis and more news about L.A.'s tech and startup scene. Let us know what you think in our survey, or email us!