StreamElements to Boost Influencer Economy on Twitch, YouTube
Samson Amore
Samson Amore is a reporter for dot.LA. He holds a degree in journalism from Emerson College. Send tips or pitches to samsonamore@dot.la and find him on Twitter @Samsonamore.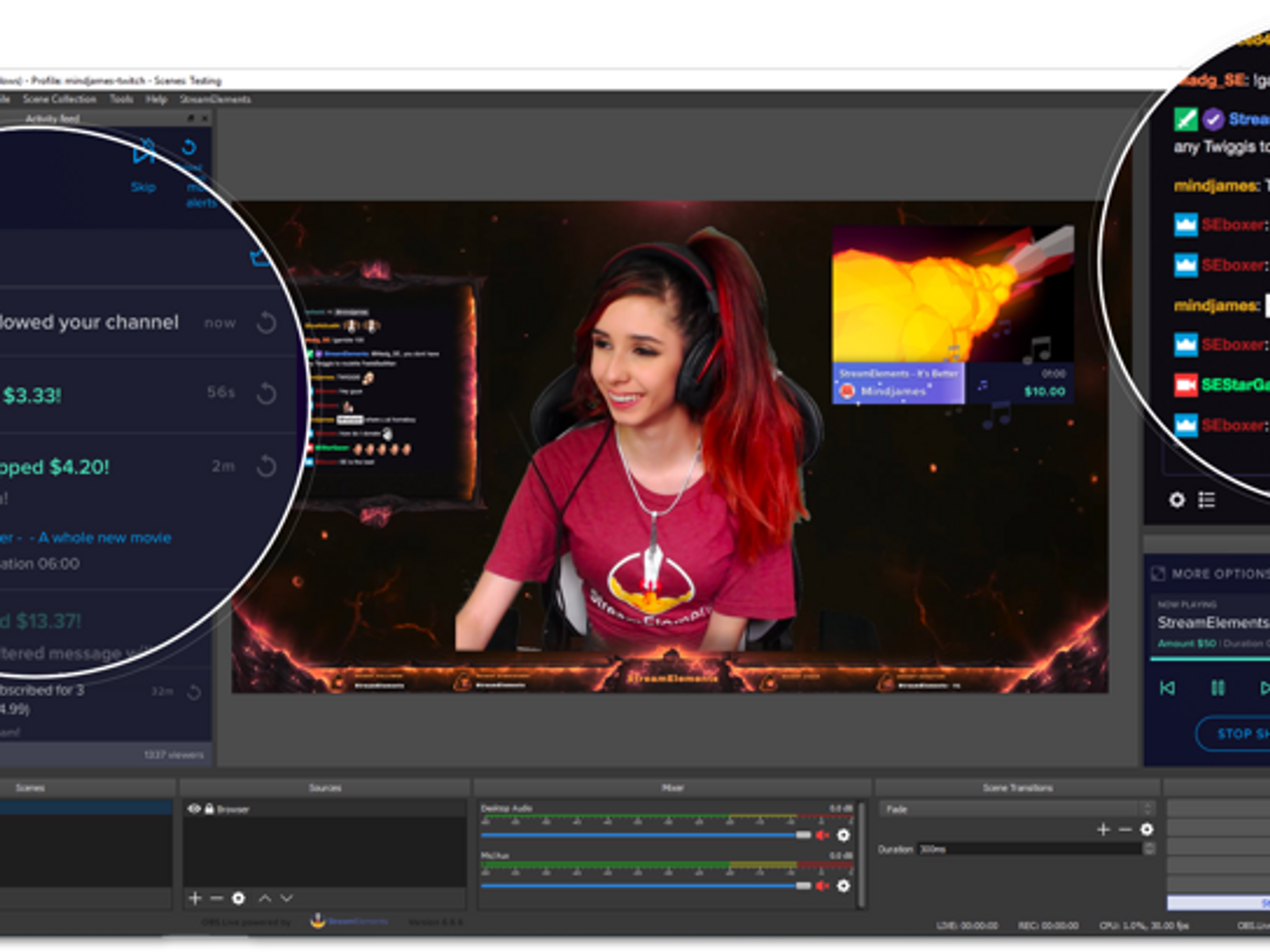 When the pandemic forced entertainment to go virtual, it created a crush of rookie influencers on Twitch and YouTube looking to cash in on the creator industry.
StreamElements, an Israeli streaming services company with leadership based in Los Angeles, picked up steam by measuring that streaming content for free. The company's platform usage grew 233% over the last year, largely catalyzed by the pandemic.
---
On Wednesday it raised $100 million led by SoftBank's Vision Fund 2. The funds will help it to build out its platform, add to its troves of data on streaming and recruit more streamers to join its steadily growing count of users.
"Because of the quarantine mandates, entertainers flocked to live streaming platforms to connect with their fans," Hirsch said.
The pandemic spurred the growth of live streaming on platforms like Twitch, which surpassed 2 billion hours watched this year. Non-gaming content on Twitch also continues to attract more viewers, and since 2020 people have tuned into over 4 billion hours of non-gaming related content. YouTube Gaming reported it had over 40 million active gaming channels streaming regularly and surpassed 100 billion hours watched last year.
"One of the other big changes is that brands are now coming to us to coordinate sponsorship activations rather than us having to educate them about the market and our role in it," he said.
StreamElements reported that 1.1 million creators use its broadcasting and monetization services, up from "a couple hundred thousand users" a year ago. The company added that 60% of its top creators (people with over 20,000 views) use its broadcast tools but none of them pay to do so – the service is free. Instead, the company makes money by taking a cut once it connects brands to influencers for sponsorships.
But its fate is tied to the success and strategies of streaming platforms like Twitch and YouTube, where it measures content.
And it's not alone. Texas-based Restream operates a similar model for creators to get monetized, and so does San Francisco-based StreamLabs. Santa Monica-based Mobcrush is also a player in this space, but it focuses on gaming and live streaming exclusively on mobile devices, contrary to StreamElements' focus on all devices.
StreamElements offers its streamers the ability to earn donations through its platform while they're live, and it doesn't take a cut – though they do take a percentage of merchandise sales facilitated through the platform.
"As a creator-first company, our goal is to help them make money rather than making money off them," CEO Gil Hirsch said. "We never take a cut from their tips when they use our tipping service."
The round brings StreamElements' funding to roughly $111 million since its 2017 launch, according to PitchBook Data Inc. New investors MoreTech Ventures and PayPal Ventures also joined the round, along with existing investors State of Mind Ventures.
The raise also comes with a shake-up in the executive suite. Co-Founder Hirsch took over as CEO from co-founder Doron Nir, who will now serve as the company's president and focus on building out the U.S. business.
StreamElements also named Yuval Tal as chief operating officer, Jason Krebs as chief business officer, and Udi Hoffmann as CFO. The company has offices in Culver City, but is operating remotely for now.
Hirsch said the funding will mainly be used to expand StreamElements to other platforms and focus on analyzing the video-on-demand market, a newer area of focus for the company.
"This type of focus requires a larger workforce so extensive recruiting comes with the territory, including ensuring we have best-in-class executives to lead the charge," Hirsch told dot.LA.
Samson Amore
Samson Amore is a reporter for dot.LA. He holds a degree in journalism from Emerson College. Send tips or pitches to samsonamore@dot.la and find him on Twitter @Samsonamore.
https://twitter.com/samsonamore
samsonamore@dot.la