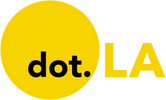 Get in the KNOW  
  on LA Startups & Tech  
X
Podcasting
The latest news about podcasting and podcasting startups in Southern California from dot.LA
Sign up for dot.LA's daily newsletter for the latest news on Southern California's tech, startup and venture capital scene.
Gumball, a Los Angeles-based adtech platform allowing advertisers to place "host-read" ads on podcasts, has raised $10 million in Series A funding, it announced Tuesday.
The funding round, led by venture firms Union Square Ventures and Good Friends, takes Gumball's total funding to date to $12 million, the startup said. Gumball plans to aggressively expand its adtech platform by adding hundreds of new shows as well as more advertisers, co-founder and CEO Marty Michael told dot.LA.
While ads read by podcast hosts are ubiquitous on the format, Gumball contends they are one of the few areas in digital marketing that haven't been touched by technology or delivered at scale. The company's platform allows advertisers to more easily find and buy host-read ad spots from independent podcasters, who in turn gain access to big brands. Netflix, Squarespace, AMC and LinkedIn are among the major brands that have used Gumball, according to the company.
Gumball was launched in late 2019 by the team at Headgum, an L.A.-based comedy podcast network, also co-founded by Michael, that has used the platform to sell ads on its own shows for the past two years. The idea for Gumball came as Headgum wanted to expand its podcast network and needed a solution to the archaic process of selling host-read ads, the CEO said.
"I quickly realized that to scale this operation past 30 shows, it was going to require one of two things: Either we were going to have to hire a bunch more people to support the overly manual process that goes into selling a host read ad, or we could create a technology that would support that process and automate it," Michael said. "We decided to do the latter."
Marketers pay to use Gumball's platform, while the startup keeps a "small percentage" of the revenues generated by podcasters through its platform, Michael said. (He declined to share specific figures.) The company has 24 employees and aims to grow its team to at least 30 by the end of this year.
Also investing in Gumball's Series A round were Craft Ventures, Vertical Venture Partners, Animal Capital, Calm Ventures, Gaingels and Riverside Ventures.
On this episode of the L.A. Venture podcast, sit down with Daniel Leff, the founder and managing partner of Luminari Capital, as well as the co-founder and managing partner of his latest fund, Waverley Capital.
Leff has spent 22 years investing in media space. Both Waverley Capital and Luminari Capital are focused on investing in digital media disruptors and innovators.
In this conversation, Leff shared some insights on his work with Waverley co-founder Edgar Bronfman Jr., the CEO of Warner Music Group and former CEO of Universal Studios.
Leff says he and Bronfman see their fund's mission as "trying to find invest in and help build what we call category defining media companies."
Leff has devoted his career to this mission; he was the second institutional investor in Roku. Today, his portfolio includes Headspace, Wondery, FuboTV, Matterport and The Athletic.
He says media is a unique industry, especially in L.A.
"In the media industry, it's a different path to be disruptive," he says. "Business is done differently. It's almost never that a very young person can come into the market and rail against the establishment and expect to be successful."
He argues it's important for both startups and enterprise companies to not "chase the past" and to recognize that you cannot "put Disney out of business. You can't put Comcast out of business. You can't put Viacom out of business… but you can disrupt them."

In the rest of this episode, Daniel shared about how he got established in media, his connection with Roku founder Anthony Wood and his plans for moving forward.
Daniel Leff is the the founder and managing partner of Luminari Capital, and the co-founder and managing partner of Waverley Capital.
"People say content wants to be free. No it doesn't. Great content requires a lot of investment."—Daniel Leff
dot.LA Engagement Intern Colleen Tufts contributed to this post.
Want to hear more of L.A. Venture? Listen on Apple Podcasts, Stitcher, Spotify or wherever you get your podcasts.
This week, I sat down with Jamila Souffrant, the founder and CEO of Journey to Launch.
Journey to Launch started as a blog to document Souffrant's journey to financial independence. Now, she also produces a podcast by the same name that has a regular feature in Forbes and has over 2 million downloads. Her podcast has also been featured in Money Magazine and Business Insider.
Souffrant started her career in real estate investing, commuting from New Jersey to Brooklyn for work. The inspiration for her company came to her one day when it took her three hours to get home. That's when she decided "I don't want to do this for the rest of my life."
She began to research how to become financially independent, using podcasts for inspiration and education. In all her research, she said she found common threads on how people were investing, budgeting and creating financial plans. Eventually, after cushioning her savings account and having three children, she left her corporate job.
Souffrant says starting to work as an entrepreneur allowed her the flexibility and freedom she felt she needed. She said it also changed her entire relationship with money because it opened up so many different kinds of income streams from her creative work.
She created her podcast because she wanted to help people tune-in to their relationship with finance, and because she understood her perspective was needed in that space.
In this episode you'll hear about Souffrant's upbringing, how she pivoted to entrepreneurship and her advice on avoiding common financial pitfalls.
"You can't compare your beginning to someone's middle or end, and you don't even know how long ago they started." — Jamila Souffrant
Jamila Souffrant is the founder, host and CEO of Journey to Launch.
Want to hear more of the Behind Her Empire podcast? Subscribe on Stitcher, Apple Podcasts, Spotify, iHeart Radio or wherever you get your podcasts.
dot.LA Engagement Intern Colleen Tufts contributed to this post.