women in media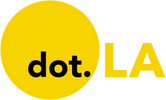 Get in the KNOW
on LA Startups & Tech
X
women in media
Image courtesy of Camille Styles
Camille Styles thought she had her dream job — until she started to crave more creativity.
On this episode of Behind Her Empire, the serial entrepreneur talks about how she learned to take risks, dealing with burnout and gaining the confidence to pursue her passions.
Styles runs Camille Styles, a digital publication that grew out of a blog she created as a hobby and, over time, became a business.
Styles says she grew up adapting. As a young girl, she lived in Fort Worth Texas where her mother exposed her to art, nature and cooking. When she turned eight, her family moved to a small town in Missouri. Eventually, her family moved once more, leaving Styles to once again find her footing in a new environment.

"I can remember screaming at my parents that they were destroying my life," she says. "But in hindsight, I am so thankful for those experiences that really started to build that sense of independence and determination to kind of find my own path and carve out a place for myself."
That skill of adaptability helped Styles to stay afloat through her professional life — from New York, where she worked in the fashion industry as a college student, to Texas, where she got her start in event planning, to her journey into becoming an entrepreneur at 24.
"I talked to basically every small business owner that I knew, I asked for their advice and to talk to them about some of the mistakes they made," she says." "And I launched Camille Styles Events with one intern and myself working out of the basement of our little 1,000-square-foot bungalow."
She didn't stop there; "On the side, I launched a blog," she adds.
That blog has been the focus of her career for over a decade. Throughout that time, Styles had to adapt to keep up with the rapidly-evolving internet, growing her audience, monetizing her content and refining it for social media platforms– all while being a mother to her two children.
Styles says she avoids feeling overwhelmed by doing what feels natural to her—changing.
"Instead of quitting, I pivoted and I changed," she says, "which I think is really important when anyone feels burnout—to not just keep doing what you're doing."
Thirteen years after starting her blog, Styles is once again changing route. Her new business hasn't yet been named or announced, but Styles says she is learning how to build and ship physical products to customers, something she has never done before. But starting from scratch is nothing new for Styles.
"It's nice to be able to kind of let it unfold naturally and take my time with each step of the process," she says.
Engagement and Production Intern Jojo Macaluso contributed to this post.
Hear more of the Behind Her Empire podcast. Subscribe on Stitcher, Apple Podcasts, Spotify, iHeart Radio or wherever you get your podcasts.
From Your Site Articles
Related Articles Around the Web
There's finally a media company that will make women's sports a top priority.
Olympic medalists Alex Morgan, Chloe Kim, Simone Manuel and Sue Bird are launching TOGETHXR, created specifically for Gen Z and millennial women. The four hope to elevate the stories and voices of women in sports, as well as intersecting areas like activism, culture, wellness and beauty.
Although women make up almost half of all participants in sports, they receive less than 5% of sports coverage, according to a report by the United Nations Educational, Scientific and Cultural Organization.
"We have our individual legacies as athletes through championships and medals, but what's most important to us is championing for the next generation of women — because that will be the legacy that lasts," said the co-founders in a release announcing the launch.
The company will debut its premiere video series on YouTube, the first being "Fenom," a docuseries that follows 17-year-old boxing champion Chantel "Chicanita" Navarro, as she trains for the Olympics. "Kaikaina," which means "little sister" in Hawaiian, will be the company's second series. It launches next month and features a group of young Hawaiian surfers.
The company is also planning content that features female athletes and sports journalists like Maya Brady, Ibtihaj Muhammad and Taylor Rooks.
TOGETHXR is backed by Magnet Companies with a "mid-seven figure investment," according to the New York Times. It comes as women's sports has drawn a growing audience and with it a greater appeal for advertisers.
Morgan was captain of the U.S. Women's National Soccer Team last year and has won two World Cups and an Olympic gold medal. Bird has won four gold medals as well as four WNBA titles. Manuel won four gold medals at the 2016 Olympics and was the first Black woman to win an Olympic swimming individual event. Kim was the youngest gold medalist in the 2018 Olympic Games snowboarding half pipe competition.
The new company joins a growing number of media and entertainment companies founded by athletes, including Kevin Durant's Thirty Five Media and LeBron James's Springhill Company, but TOGETHXR stands apart in being entirely female founded.
Related Articles Around the Web