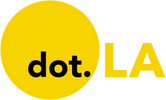 Get in the KNOW
on LA Startups & Tech
X
Edtech
Browse the latest news about education technology and startups in Southern California from dot.LA.
Courtesy of Brett Brewer.
In 1996, when the internet was in its infancy, Brett Brewer and a couple of college buddies decided to start a company from their pad in Manhattan Beach.
What became Intermix Media—which would later give birth to the original social network, Myspace—initially started off as an ecommerce business called Entertainment Universe that sold movies, music and games. It took 18 months for Brewer and his partners to get the venture off the ground and raise any sort of capital; by April 1999, the company went public, just before the dot-com bubble burst.
"What [the dot-com bubble] did, interestingly, is it took most of the well-funded competitors that were losing tons of money and it either put them out of business immediately or put them out of business slowly," Brewer told Minnie Ingersoll on this week's episode of the LA Venture podcast. "We had so little capital anyway; we always had to look at it like, 'We actually need to make money.'"
In 2000, with the dot-com scene in pieces, Brewer and his partners sold off the ecommerce site and began experimenting with low-cost content sites. As well as early forays into online dating and an embrace of performance-based advertising, Intermix also began experimenting with social networking with the help of employees—and soon-to-be Myspace founders—Tom Anderson and Chris DeWolfe.

"I feel like it was yesterday," Brewer recalled. "[Anderson and DeWolfe] came up with a bunch of good ideas we whiteboarded out. And one of them was to… build what we thought would be a version of Friendster except way cooler, and way more control for the user."
The rest was history. Myspace became an early social media behemoth, initially going toe-to-toe with Facebook and luring more than 100 million users; Brewer recalled that the average user would visit the site six-to-eight times a day and view anywhere from 10-to-15 pages. Intermix and Myspace were eventually sold to Rupert Murdoch's News Corp. for $580 million in 2005.
"It really was a roller coaster ride that ended on a high note," Brewer noted. "I was very happy for Los Angeles. I was very happy for everyone that works in Intermix. We had a lot of amazing people over all those years, put blood, sweat and tears into the entity and had that kind of happy conclusion."
In his post-entrepreneur life, Brewer entered the world of venture capital investing and launched Santa Monica VC firm Crosscut Ventures. Outside of work, he has a particular passion for education; in the wake of the pandemic, Brewer launched LA Tech Cares, which provides underserved students with tech and academic resources as well as mental health services.
"I've always been a believer in education and this concept that equality in education is a must," he said. "I think it's sort of the number one thing that, as a society, we need to be delivering."
Hear the full episode by clicking on the playhead above, and listen to LA Venture on Apple Podcasts, Stitcher, Spotify or wherever you get your podcasts.
dot.LA Engagement Fellow Joshua Letona contributed to this post.
From Your Site Articles
Related Articles Around the Web
Image courtesy of 1Question
After the pandemic shuttered schools and social activities, screen time among children nearly doubled as digital devices became their sole source of education, recreation and social activities.

The obsession with screens was noted in the Elnekave household, where husband-and-wife duo Issac and Ann watched their children grow increasingly attached to their phones. The pair would try to limit excessive Internet use through parental screen controls and "no phone" times. They even attempted a type of blitzkrieg schooling: Ann would jump out from behind door frames and ambush their daughter Alyssa with multiplication questions.
In an attempt to find a better solution, the Sydney, Australia-based pair began developing an app in 2020 that would lock social media sites, streaming services and gaming apps until their kids could solve educational questions. After initially rolling it out in their home country, the Elnekaves launched their app, 1Question, in the U.S. this week. 1Question, which keeps its U.S. headquarters in Santa Monica, has raised approximately $1.5 million through crowdfunding to date.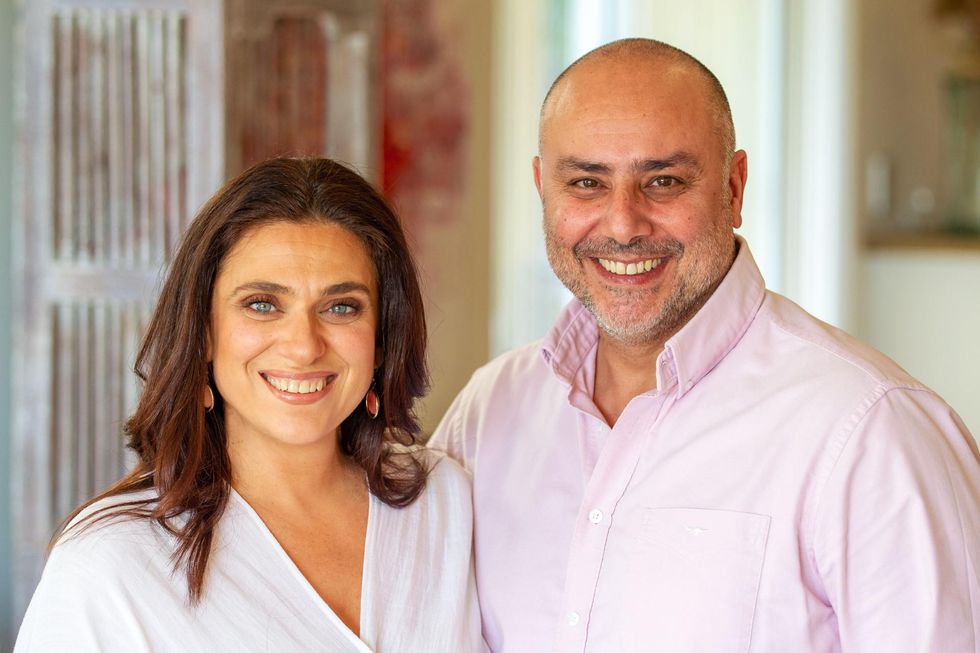 1Question co-founders (and co-parents) Ann and Issac Elnekave.Image courtesy of 1Question
"It's not like Alyssa needed to stop everything and go to the times tables; it's not like I had the fortitude and she had the stamina to sit together and ask 27 times a day," Issac told dot.LA. "It was just micro-learning moments that were happening through her daily engagement with her phone."
After partnering with AI Australia, one of the largest artificial intelligence software firms in the country, 1Question evolved into a sophisticated smartphone app with an AI-driven backend that tailors questions to how well a user performs. After collecting information on what question was answered, how long it took to answer and what they got right and wrong, the AI creates a specific curriculum for each child to help them answer quizzes faster.
Parents can download the app onto their children's devices, select their school grade, and choose the subjects they should learn and how much time they need to spend on the 1Question before gaining access to other apps. Subjects now range from math and science to English and health.
The "screen debate" has been a hot topic in parenting forums and Facebook groups for years, giving rise to several parental lock platforms like United Kingdom-based Kidslox and Atlanta-based Bark. At the behest of investors and lawmakers, Apple and Google have also implemented screen control tools. During the pandemic, some affluent parents have even hired $200-per-hour screen consultants and parent coaches to help occupy their kids' time without technology.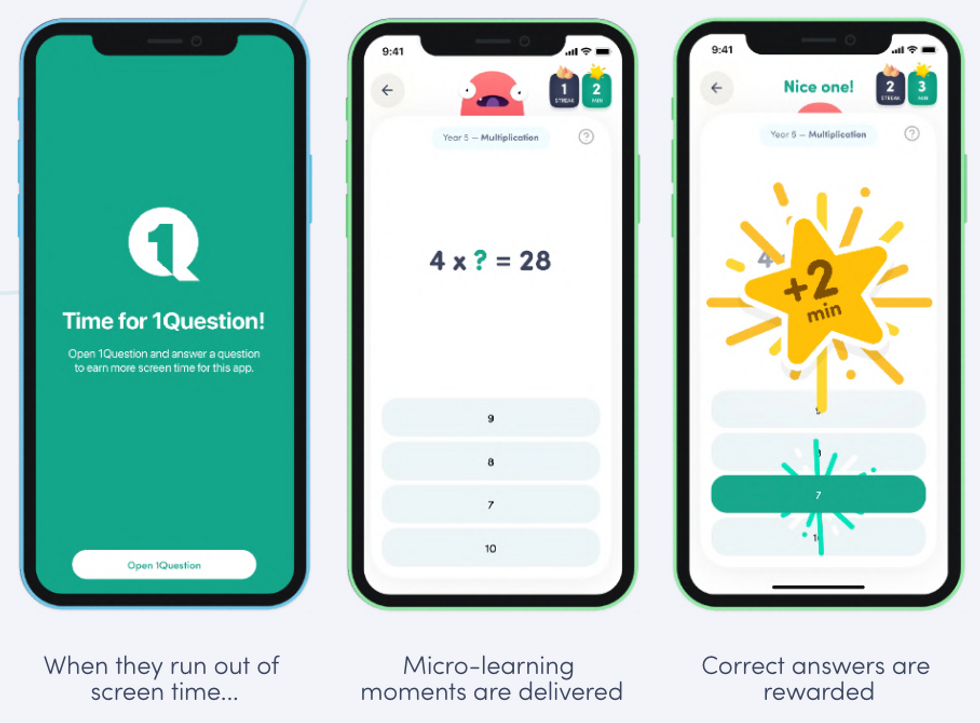 Image courtesy of 1Question.
1Question's approach is different: Instead of locking screens, the app quasi-negotiates with its users by giving them screen time as long as they complete certain assignments.
Behind 1Question's curriculum are a slew of accredited teachers, tutors and scientists—dubbed "educational creators" by Issac—who make short, TikTok-style videos followed by questions that students have to answer to earn screen time. 1Question currently pays its creators $500 to create four minute-long videos and five follow-up questions per video, and eventually plans to deploy an Uber-esque revenue-sharing model to allow its teachers to make extra money.
"Over the last two years, teachers have really gotten used to being in front of the camera," Issac said. "So all of the content and videos that they're putting together is phenomenal."
Courtesy of Subject
With America facing an ongoing, pandemic-induced teacher shortage, schools in poorer communities are feeling the pinch the most. As a result, some have stopped offering classes deemed "non-essential," such as art, music and AP-level courses.
"Your zip code and your parents' socioeconomic status really dictate your high school experience right now—and that largely dictates your life trajectory," according to Michael Vilardo, co-founder and president of online education startup Subject. "So if we help level the playing field to provide more equity, that is something to be really excited about."
Formerly known as Emile Learning, Beverly Hills-based Subject looks to fill in the gaps for cash-strapped high schools by offering more than 50 accredited video courses across a range of academic disciplines in exchange of a monthly or annual subscription fee. On Tuesday, the startup announced both its name change and a new $29.4 million Series A funding round led by Silicon Valley venture firm Owl Ventures. Kleiner Perkins, SoftBank and Santa Monica-based Moving Capital also participated in the round, which takes Subject's total funding to date to nearly $35 million.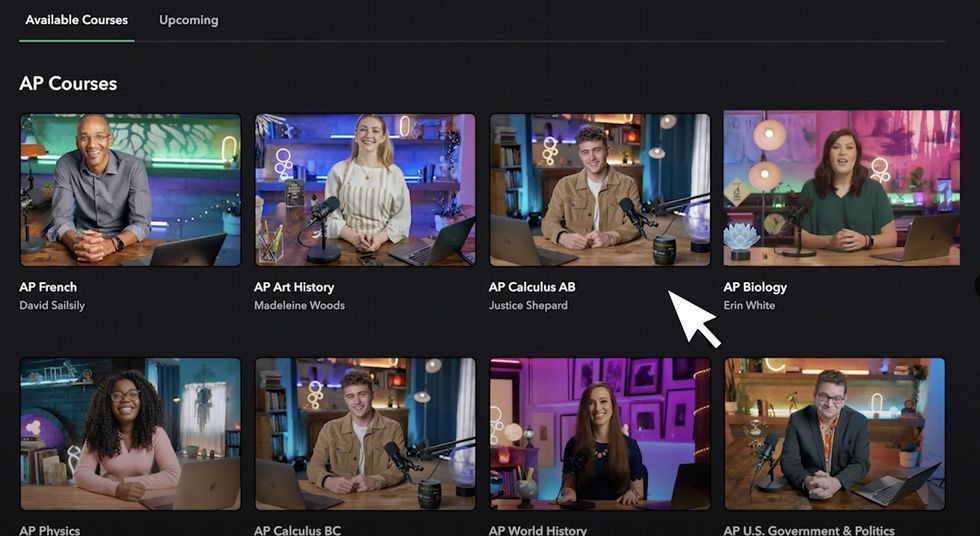 A wide array of AP video courses exist on the Subject platform.Courtesy of Subject
Subject is now approaching 70 partnerships with public schools, school districts, and charter and private schools across the country—allowing them to expand their course catalogs in everything from core curriculum classes like calculus and biology, to electives like computer science and acting.
"That means that those students now have access to over 50 classes, all for credit, in addition to what their school offers in the physical setting." Vilardo said. "It just really provides a lot more opportunity to engage with courses that you never would have the chance to take otherwise."
The classes are led by roughly 150 instructors, including the likes of Robinhood Chief Compliance Officer Benjamin Melnicki (who teaches an accredited class on NFTs) and former NFL linebacker Brandon Copeland (who leads a financial literacy course). Subject shoots the videos in a Beverly Hills production studio using a three-camera setup under cinematic-caliber lighting; the goal, Vilardo says, is to create content that looks like a Netflix-caliber docuseries.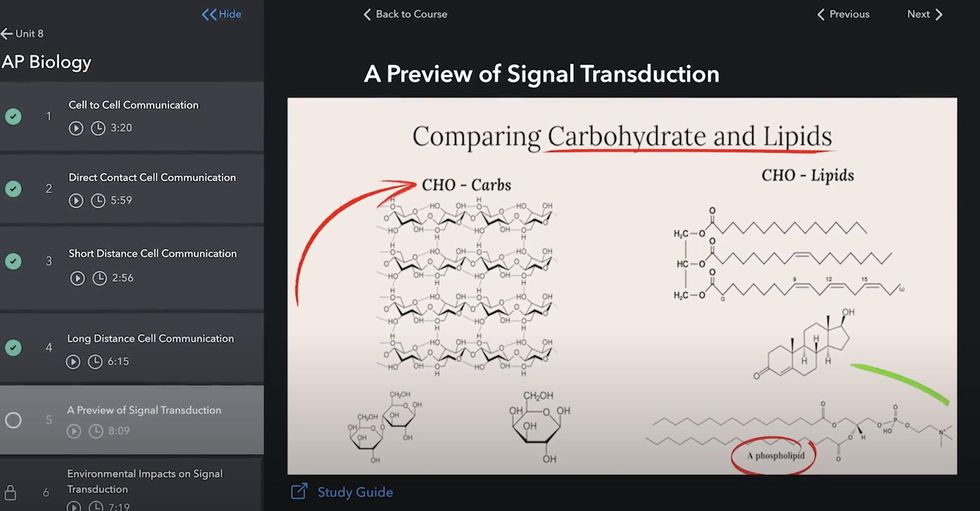 Video classes within each course with slides of information and study guide options.Courtesy of Subject
Vilardo launched several startups and had stints at Uber and Nike before co-founding Subject alongside company CEO Felix Ruano in 2020. (The pair met at a 2019 networking event at UCLA, where Vilardo was getting his MBA.) After the pandemic hit and online learning rapidly gained a foothold, the pair saw an opportunity to build out a thorough library of educational content to supplement schools. Not only have they managed to build a viable startup so far, but Vilardo and Ruano are also among the all-too-few Latino founders to have raised money for their ventures from major Silicon Valley investors.
Subject is far from the only startup capitalizing on the pandemic-era phenomenon known as "Zoom University," with peers like Skillshare also seeing significant growth over the past two years. Investments in edtech startups soared from $4.8 billion in 2019 to $12.6 billion in 2020, according to data from CB Insights.