kajabi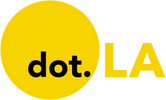 Get in the KNOW
on LA Startups & Tech
X
kajabi
Image Courtesy of Kajabi
The Irvine-based startup has lured TikTok's head of product, Sean Kim, as it looks to grow its content platform for "knowledge economy" entrepreneurs.
Kajabi, a platform for "knowledge economy" entrepreneurs and content creators, has looked to the most influential influencer platform of all for a new leader.
Irvine-based Kajabi has hired former TikTok executive Sean Kim as its president and chief product officer, the company announced Wednesday. Kim served as head of product at Tiktok as the Culver City-based social media giant became the most visited website on the internet, with over 1 billion monthly active users. He now joins Kajabi, which raised $550 million last year to grow a content platform that allows entrepreneurs, coaches and influencers to build online courses, newsletters and membership websites.

"For me, it was like jumping off one rocket ship onto another," Kim, who started in his new role on Monday, told dot.LA.
Kim joined TikTok in September 2019 and helped launch initiatives like its Creator Fund and features like Stitch, which allows users to attach part of someone else's video to their own. More recently, he oversaw the development of TikTok's new smart TV app. Prior to joining TikTok, Kim was the global head of product at Amazon Prime.
While he described TikTok as an "incredible" company, Kim called Kajabi an "amazing opportunity" to build new products and scale the business globally. He's the second TikTok executive to depart the company in recent weeks, after it reportedly ousted marketing chief Nick Tran. The timing is coincidental, Kim said.
"Sometimes in life you're presented with an amazing opportunity, and the timing is just right," he said.
Founded in 2010, Kajabi sells a subscription software service for people who want to monetize their expertise—offering tools to publish, market and sell digital products like newsletters and podcasts. The company, which charges users a monthly fee, says it has helped its customers generate $3 billion in sales from more than 60 million people globally. Creators on the platform have instructed on topics ranging from how to sleep-train babies to how to forage for mushrooms.
"You can think of it as a build-your-own, personalized MasterClass," Kim said, referring to the online education subscription platform.
In a statement, Kajabi CEO Ahad Khan noted that Kim joins during a period of "rapid expansion [for] both our business and the knowledge economy." The firm said it "significantly expanded" its customer base in 2021 and reached its highest-ever annual recurring revenue, while still remaining profitable. Kajabi declined to share its revenue or employment figures, but said its number of monthly transactions and average order values are growing. Its employee headcount is 2.5-times higher than in January 2020, according to a company spokesperson.
Investment giant Tiger Global led Kajabi's $550 million funding round last May, which valued the company at more than $2 billion. Kajabi had previously secured an undisclosed minority investment from growth equity firm Spectrum Equity Partners in 2019—the first outside capital raised by the company since its inception.
Kim declined to share details on what he'll be working on at Kajabi, but said the company is focused on building "some really great tools for knowledge creators."
"They're leading the knowledge economy space," Kim said of his new firm. "However, I saw that there's a huge opportunity for us to continually grow in the U.S. as well as globally, and this business model can ultimately apply to many types of creators."
From Your Site Articles
Related Articles Around the Web
Writers and podcasters have carved out new paths to monetize their expertise, and investors are eying the software companies powering the tech where their content lives online.
Kajabi, an ecommerce platform for entrepreneurs, is one of those companies. On Tuesday, the Irvine-based company closed a $550 million round valuing it at $2 billion.
The subscription service is designed for content creators and "knowledge entrepreneurs" trying to build businesses online, offering digital tools to build websites, newsletters, online courses and membership programs. Access to the suite of tools costs between $119 and $399 per month.
"Kajabi reduces the administrative burden of having to cobble together different software tools with an easy-to-use platform that saves our customers time and money, which they can reinvest into growing their businesses," Kajabi CEO and co-founder Kenny Rueter said in a statement.
Founded in 2010, the company is profitable and currently in "hyper-growth mode," according to a statement. Kajabi boasts over 43,000 members who have generated $1.5 billion in sales annually.
The mega boost will be used for hiring, building new products, expanding internationally and to "explore strategic mergers and acquisitions," according to the statement.
Tuesday's round was led by Tiger Global Management and included funding from TPG, Tidemark, Owl Rock Capital and Meritech Capital, along with existing Spectrum Equity.
This story has been updated.

From Your Site Articles
Related Articles Around the Web