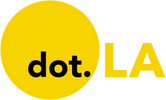 Get in the KNOW  
  on LA Startups & Tech  
X
Image courtesy of Wheels
Can WeHo-Based Wheels Get More Underserved Angelenos to Ride E-Bikes?
Maylin Tu
Maylin Tu is a freelance writer who lives in L.A. She writes about scooters, bikes and micro-mobility. Find her hovering by the cheese at your next local tech mixer.
08:00 AM | March 18, 2022
When Los Angeles launched its micromobility pilot in 2019, it had big dreams for improving transportation equity for all Angelenos.

Three years later, less than 3,000 people make use of micromobility programs aimed at helping poorer sections of the city, despite stringent requirements on companies to provide these options and programs to help raise awareness. At issue, experts said, is a patchwork of rules and regulations between municipalities that can be a logistical headache for riders, infrastructure that doesn't offer much protection for scooter and bike riders in these areas and a public outreach campaign that has failed to gain traction.
---
"It's a big challenge because when you drive your car, for example, people don't pay attention to municipal boundaries. They just want to get from point A to point B in the most seamless way possible," said Will Sowers, director of public affairs at Wheels.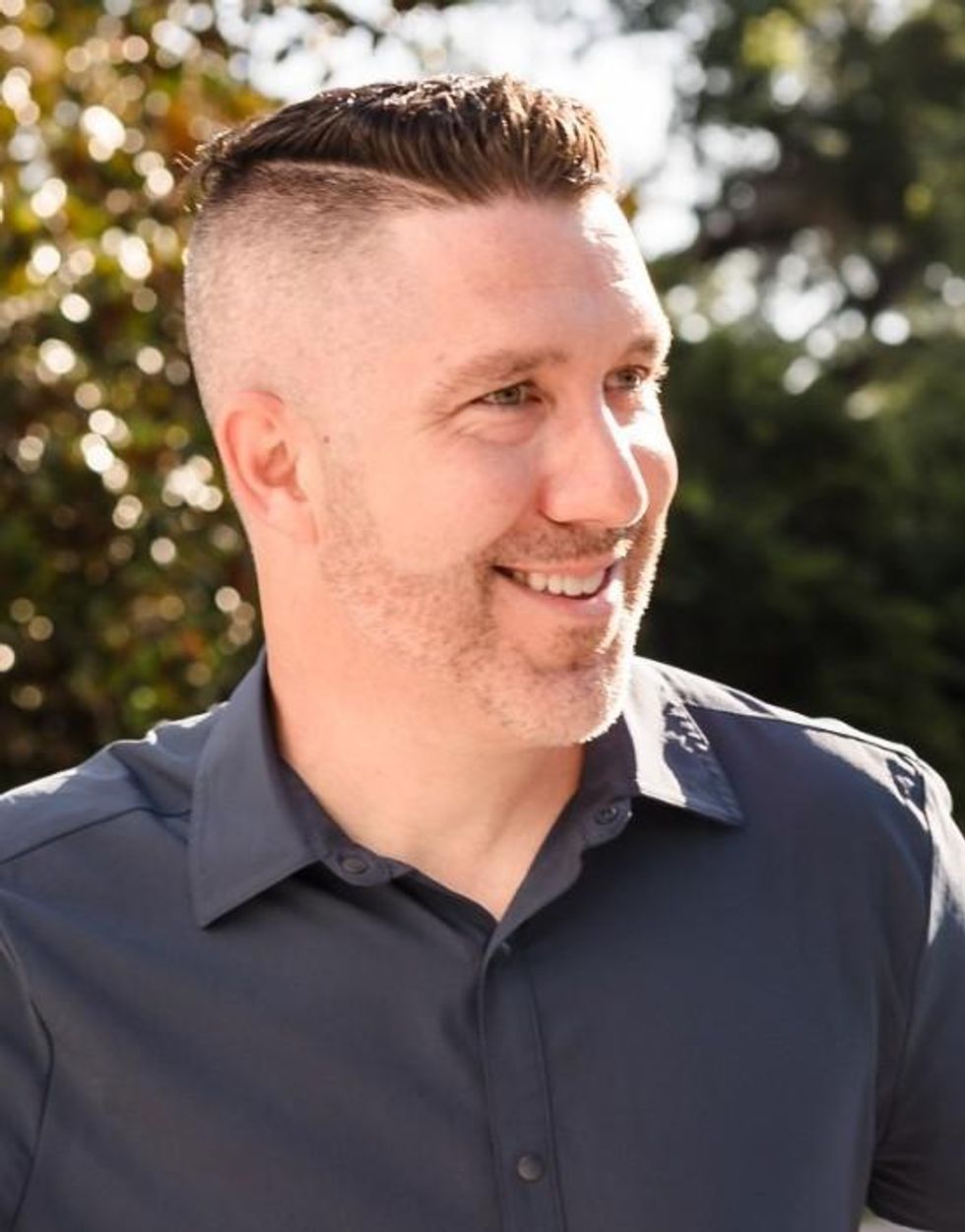 Wheels Director of Public Affairs Will Sowers.
Image courtesy of Wheels
While each city has its own equity requirements, the city of L.A. established its current program in 2021. Any operator deploying vehicles in special operation zones (including Venice, Hollywood and Downtown) is required to deploy 20% of its fleet in equity zones. There is no trip fee for rides that begin or end in these zones. The city also requires operators to offer a low-income option for riders, attend meetings with neighborhood councils and other local stakeholders, provide a non-credit-card and non-smartphone option for payment and partner with a community-based organization.
But those efforts haven't made as much an impact as the city might have hoped.
As of October 2021 there were 2,915 active users enrolled in low-income programs across all operators, according to information provided by L.A.'s Department of Transportation. That's just 17 more riders than the city reported a year and a half earlier–in a report which also noted that 85% of users did not know that equity programs were available.
Riders in L.A.'s underserved neighborhoods use micromobility differently than those in more affluent areas, according to Sowers. While a rider in Venice might ride to the beach or to a restaurant, riders in underserved areas often use e-scooters as a way to get from a transit stop to work and vice versa.
"We've even seen examples of people using our device as a courier," he added, "where they may — with one of many delivery apps — grab a short shift."

Wheels Plan to Go Further
Wheels is trying something different. The company has made an effort to design its scooter for the way that lower-income riders use them, and is one of the few scooter companies able to thread the requirements of multiple municipalities in L.A.
It currently boasts it has the most interconnected micromobilty network in the L.A. metro region, with permits to operate in the city of L.A., Santa Monica, Culver City and West Hollywood, as well as plans to launch in Glendale.
Practically speaking, that means a user could ride a Wheels device between municipalities to get to work or school without worrying about landing in a no-parking zone (Beverly Hills, for instance, is geofenced and off-limits for scooter riding and parking).
Wheels was founded in 2018 in West Hollywood by Jonathan and Joshua Viner, who previously co-founded pet-walking startup Wag. The company's scooters are designed for traveling longer distances. While a typical standup scooter goes one mile per ride, a Wheels seated mini-bike goes about one and a half miles. Along with its app-based service, the company also offers monthly rentals.
So far, the company has raised $96.3M in funding..
As part of its "Wheels for All" program, riders in all four municipalities who use state or federal benefits can ride at a steep discount. Currently, Wheels devices are $1.10 to unlock and then $0.39 per minute to ride. But underserved riders get unlimited rides of 30 minutes or less, paying only the unlocking fee.
The program is also more expansive than L.A. requires. In addition to low-income riders, people with disabilities and older adults who the city designates as "underserved populations," Wheels program is also available for unhoused people.
To qualify, applicants fill out a form online and provide proof of enrollment in a state or federal program.
In comparison, its competitor Lime offers rides for $0.50 to unlock plus $0.07 per minute plus tax through its Lime Access program; Bird offers 50% off rides for low-income Angelenos through its Community Pricing program.
Although Wheels has the most interconnected equity program, enrollment is low. Only about 1,000 riders are signed up across the greater L.A. area. The program has provided just over 23,000 rides in the last year.
Sowers said this is an issue his company is doing its best to address. He added that he frequently talks to social service workers and organizations to help spread the word. Many, he said, are initially skeptical of recommending micromobility options to their clients.
One such person called him after seeing someone with a disability riding a Wheels device:

"They called me and were like, 'That makes sense to me. It makes sense that someone can sit down and potentially have an accessibility challenge, but still be able to ride your device'."
Berkeley professor and co-director of the Transportation Sustainability Research Center Dr. Susan A. Shaheen told dot.LA over email that Wheels' approach to equity has potential.
"It could provide a more affordable alternative to private vehicle use, particularly during these times of high gas prices," she said.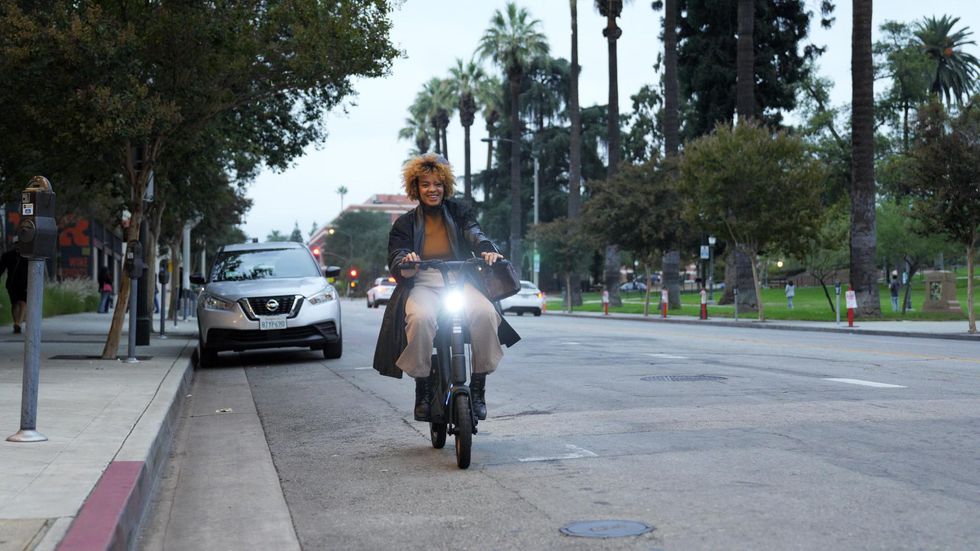 Image courtesy of Wheels
No Equity Without Infrastructure
Another challenge that Wheels, like its competitors, deals with is infrastructure. California law bans e-scooters from operating on sidewalks. But not everyone is comfortable riding an e-scooter or e-bike in the street, especially where there are no bike lanes and little infrastructure to keep riders safe. That's especially true in many low-income neighborhoods.
"If you want to prioritize equity, you need to build infrastructure for micromobility in the places that are the most dangerous to use micromobility, which is in the least-invested communities," said Michael Schneider, founder of advocacy group Streets For All. He added that providing equity means building interconnected cycling infrastructure throughout the city, especially along L.A.'s high injury network.
The city has said it's trying to address the disparity.
Los Angeles has brought in $4 million over two fiscal years through its micromobility permit program, according to the city's Department of Transportation. It's using some of that money to fund a redesign of the 7th Street corridor, including protected bike lanes, after data showed that this segment of Downtown was one of the busiest for e-scooters and e-bikes, Public Information Director Colin Sweeney said via email.
In the future, Sowers sees the potential for L.A. to use that funding, along with the data it collects from operators, to build better infrastructure in underserved areas.
"If someone in a transit desert is riding one of our devices, and I give the city good data and say, 'Hey, I've got tons of rides in this neighborhood, but there's no protected bike lanes,' then that creates a reason for the city to build that."
Maylin Tu
Maylin Tu is a freelance writer who lives in L.A. She writes about scooters, bikes and micro-mobility. Find her hovering by the cheese at your next local tech mixer.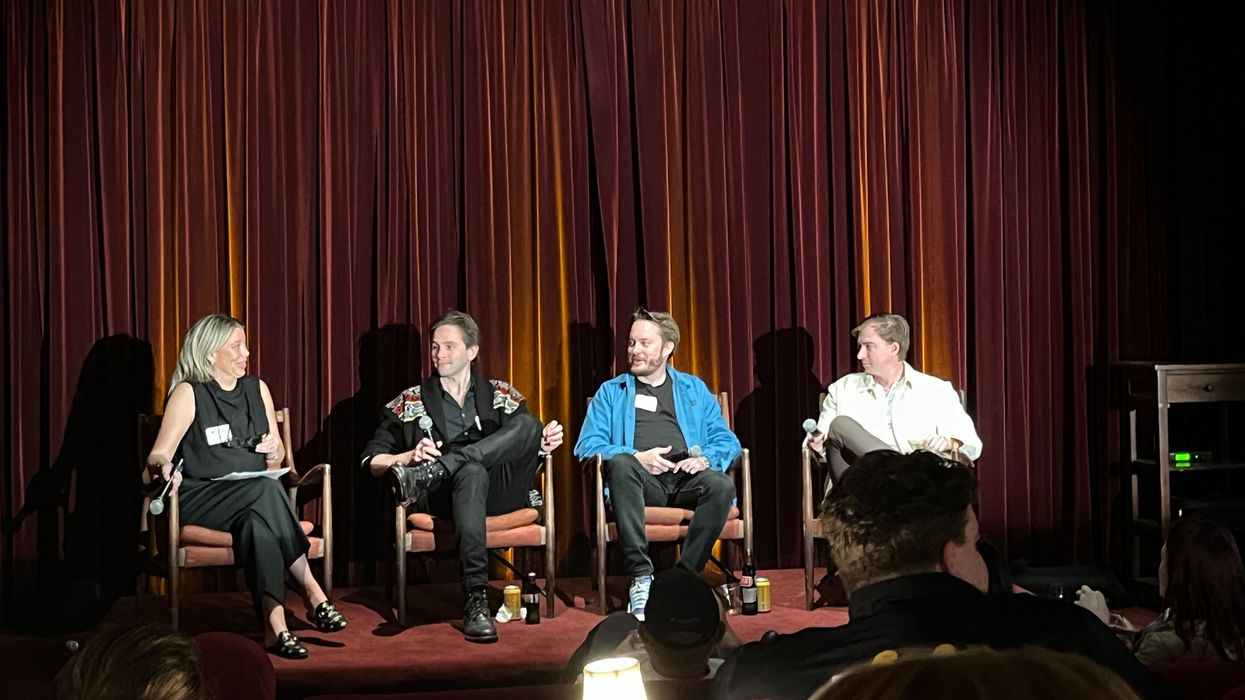 Samson Amore
A recent article in The New York Times highlighted two major esports leagues that recently divested from their teams: Madison Square Garden sold its team CounterLogic Gaming to NRG in April, while Team SoloMid sold its League of Legends Championship Series team in late May.
Arguing that the industry still has potential for growth, several gaming executives at a LA Tech Week panel said that instead of an "esports winter," the industry was experiencing a period of "normalization." The panel at SoHo House in West Hollywood featured Brian Anderson, CEO of Culver City-based esports outfit FlyQuest Sport, Gene Chorba, head of developer relations at Roku and Felix LaHaye, founder of United Esports.
"I'm actually very skeptical of the claim of an esports winter," Anderson said. "I think that what I'm seeing in the market right now, ultimately, is just a lot of venture capital firms that deployed capital into the eSports space that are not generating the returns that they were looking for, and have now done the press junket and are labeling it an esports winter."
"In reality," Anderson said, "esports, in my view, is alive and well."
Anderson said there were a lot of "unrealistic expectations" around esports since it became popular in 2016, and the current decline was a sign that the market was correcting itself. "This is a necessary pain point that any nascent industry is going to go through as it matures and develops, and I think that in, let's say, 24 months, 36 months, esports will be in a much better financially sustainable place," he said.
"I think we're having a little bit of a normalization," Chorba said. "We saw the entire economy was being shot to the moon, with nothing behind it… we were seeing valuations of companies, public and private, that just didn't make sense for what they were building."
Other tech industries have experienced a similar "normalization" in recent years. Cryptocurrencies, NFTs and big tech have all seen a downturn in recent months after being flooded with VC interest for many years.
According to the panelists, the existing viewer base for esports was a clear sign that the industry still had potential for growth. "There's still a ton of attention on professional video games. There's still so much grassroots fan support," Anderson said. "As long as organizations and developers are able to figure out how to actually monetize that fan base, I think esports is still alive and well and here to stay for a long time."
According to Insider Intelligence in 2022, there were 532 million esports viewers globally, with nearly 30 million viewers in the U.S.; this is expected to increase to 34.8 million by 2026.
Chorba explained that the reduction in ad spend and brand deals in esports shouldn't worry investors because these crucial revenue streams have slowed down for other industries as well. "Ad-supported is hemorrhaging money and really just trying to wait out what's really a bad economy right now," he said. As more people stop paying for cable, Chorba said, eyeballs will move onto streaming sites like YouTube or Twitch to watch gaming content.
LaHaye and Chorba said that one of the reasons for the decline in esports investments could be that executives and VCs are running esports companies like tech or SaaS companies. "As a matter of fact, they are not tech companies. They are ad-supported entertainment products," LaHaye said.
By taking their companies to IPOs too early, certain esports companies ruined their chances in the market, LaHaye added. "There's also a downswing that's done by a rush to [go] public," he said. "There are some fairly poor business models in esports that are going through a rougher time."
"[Game publishing] is a hit-making business," LaHaye said. "I think there tends to be confusion between what is a fundamental issue for the esports industry itself and some business models within the esports industry being bad business."
Samson Amore
Samson Amore is a reporter for dot.LA. He holds a degree in journalism from Emerson College. Send tips or pitches to samsonamore@dot.la and find him on Twitter @Samsonamore.
https://twitter.com/samsonamore
samsonamore@dot.la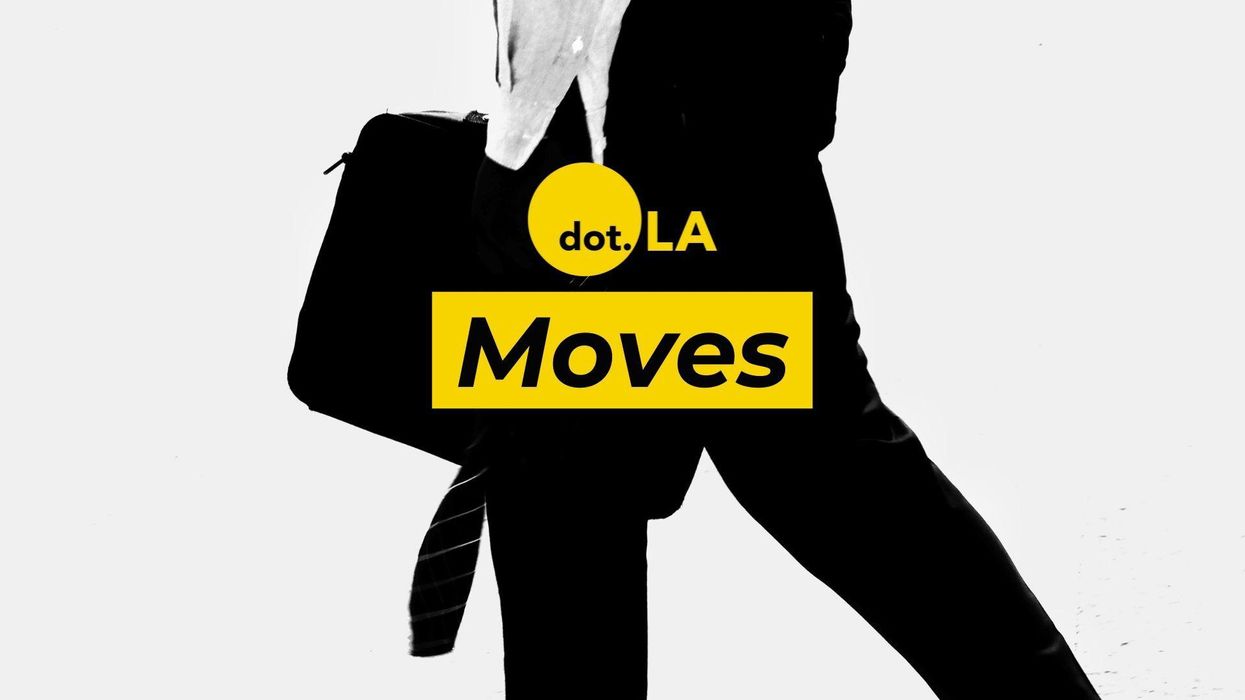 LA Tech 'Moves':
"Moves," our roundup of job changes in L.A. tech, is presented by Interchange.LA, dot.LA's recruiting and career platform connecting Southern California's most exciting companies with top tech talent. Create a free Interchange.LA profile here—and if you're looking for ways to supercharge your recruiting efforts, find out more about Interchange.LA's white-glove recruiting service by emailing Sharmineh O'Farrill Lewis (sharmineh@dot.la). Please send job changes and personnel moves to moves@dot.la.
***
LeaseLock, a lease insurance and financial technology provider for the rental housing industry named Janine Steiner Jovanovic as chief executive officer. Prior to this role, Steiner Jovanovic served as the former EVP of Asset Optimization at RealPage.
Esports platform PlayVS hired EverFi co-founder and seasoned business leader Jon Chapman as the company's chief executive officer.
Biotechnology company Visgenx appointed William Pedranti, J.D. as chief executive officer. Before joining, Mr. Pedranti was a partner with PENG Life Science Ventures.
Pressed Juicery, the leading cold-pressed juice and functional wellness brand welcomed Justin Nedelman as chief executive officer. His prior roles include chief real estate officer of FAT Brands Inc. and co-founder of Eureka! Restaurant Group.
Michael G. Vicari joined liquid biopsy company Nucleix as chief commercial officer. Vicari served as senior vice president of Sales at GRAIL, Inc.
Full-service performance marketing agency Allied Global Marketing promoted Erin Corbett to executive vice president of global partnership and marketing. Prior to joining Allied, Corbett's experience included senior marketing roles at Disney, Warner Bros. Studios, Harrah's Entertainment and Imagi Animation Studios.
Nuvve, a vehicle-to-grid technology company tapped student transportation and automotive sales and marketing executive David Bercik to lead the K-12 student transportation division.
From Your Site Articles
Related Articles Around the Web
Decerry Donato
Decerry Donato is a reporter at dot.LA. Prior to that, she was an editorial fellow at the company. Decerry received her bachelor's degree in literary journalism from the University of California, Irvine. She continues to write stories to inform the community about issues or events that take place in the L.A. area. On the weekends, she can be found hiking in the Angeles National forest or sifting through racks at your local thrift store.