corporate culture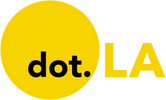 Get in the KNOW
on LA Startups & Tech
X
corporate culture
Netflix promised change after its poor first-quarter earnings. One of the first targets: the Netflix Culture document.
The changes, which Variety reported on Thursday, indicate a new focus on fiscal responsibility and concern about censorship. While promises to support honest feedback and open decision-making remain, the memo's first update in almost five years reveals that the days of lax spending are over. The newly added "artistic expression" section emphasizes Netflix's refusal to censor its work and implores employees to support the platform's content.
The "artistic expression" section states that the company will not "censor specific artists or voices" and specifies that employees may have to work on content "they perceive to be harmful." The memo points to ratings, content warnings and parental controls as ways for users to determine what is appropriate content.
Censorship has been a contentious issue within Netflix. Last year, employees walked out in protest after the company stood by comedian Dave Chappelle's special, "The Closer," which many said was transphobic. The streaming service has since announced four more specials from the comedian, who was attacked on stage at Netflix's first comedy festival. The show will not air on the platform, as Netflix did not tape the event.
The reaction to Chappelle's 2021 special ripples further in the updated memo. After firing an employee who leaked how much the company paid for the special, the new "ethical expectations" section directs employees to protect company information.
The memo also reflects pressure borught by poor first-quarter earnings. Employees are now instructed to "spend our members' money wisely," and Variety reported that earlier passages that indicated a lack of spending limits were cut. Variety also found that the updated memo removed promises that the company would not make employees take pay cuts in the face of Netflix's own financial struggles.
These updates come as employee morale has reportedly dropped and editorial staffers at the Netflix website TuDum were laid off en masse. Those employees were offered two weeks of severance pay—and Netflix has now cut a section in the memo promising four months of full pay as severance.
As the company that literally wrote the book on corporate culture faces internal struggles, it's unlikely that making employees take on more responsibility while prioritizing corporate secrecy and discouraging content criticism will improve morale.
From Your Site Articles
Related Articles Around the Web
In the wake of George Floyd's death, there has been an outcry for change across the country in protests, social media and within companies. As the focus on promoting diversity, equity and inclusion intensifies, how do companies and individuals ensure these conversations lead to real impact?
In this extended installment of dot.LA Dives In, Kelly talks with Dr. Cheryl Ingram about concrete steps individuals and companies can take to fight racism. They dive deep into a discussion around how to be an ally, where to start in making diversity and inclusion a core part of a company's mission and what specific actions to take to make these changes stick.
Creating a diverse workforce is only one step in the process. Once new hires are in the door, how do you engrain DEI into a company's culture and DNA? They tackle everything from the role a chief diversity officer might play, to detailed strategies around having tough conversations in a professional environment.
Dr. Cheryl Ingram is the CEO and founder of Diverse City LLC, a diversity, equity, and inclusion consulting firm working with organizations across the United States. She's also the founder of Inclusology, a software company that uses machine learning to build diversity assessments and benchmarks. Currently, she is raising a round via investors and through crowdfunding.
If you are interested in the resources that Dr. Cheryl mentions in the interview, check out the resource library, videos, and training modules.
dot.LA Dives In: Actionable Steps to Fight Racism with Dr. Cheryl Ingram www.youtube.com
---

Kelly O'Grady runs video and serves as the chief host & correspondent for dot.LA. Find her on Instagram @kfogrady and email her at kelly@dot.LA.