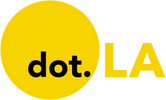 Get in the KNOW  
  on LA Startups & Tech  
X
Image courtesy of Wheels
Can WeHo-Based Wheels Get More Underserved Angelenos to Ride E-Bikes?
Maylin Tu
Maylin Tu is a freelance writer who lives in L.A. She writes about scooters, bikes and micro-mobility. Find her hovering by the cheese at your next local tech mixer.
08:00 AM | March 18, 2022
When Los Angeles launched its micromobility pilot in 2019, it had big dreams for improving transportation equity for all Angelenos.

Three years later, less than 3,000 people make use of micromobility programs aimed at helping poorer sections of the city, despite stringent requirements on companies to provide these options and programs to help raise awareness. At issue, experts said, is a patchwork of rules and regulations between municipalities that can be a logistical headache for riders, infrastructure that doesn't offer much protection for scooter and bike riders in these areas and a public outreach campaign that has failed to gain traction.
---
"It's a big challenge because when you drive your car, for example, people don't pay attention to municipal boundaries. They just want to get from point A to point B in the most seamless way possible," said Will Sowers, director of public affairs at Wheels.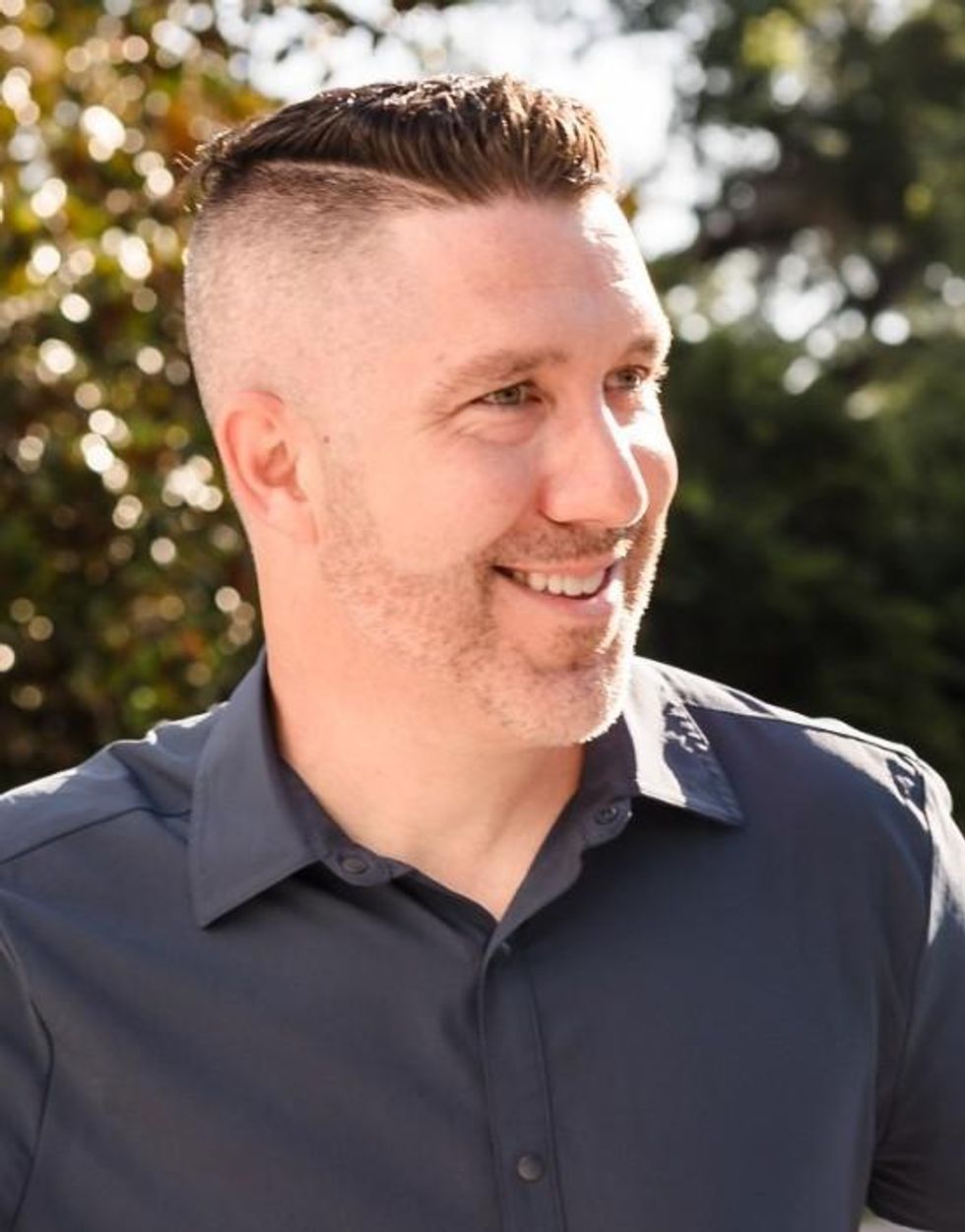 Wheels Director of Public Affairs Will Sowers.
Image courtesy of Wheels
While each city has its own equity requirements, the city of L.A. established its current program in 2021. Any operator deploying vehicles in special operation zones (including Venice, Hollywood and Downtown) is required to deploy 20% of its fleet in equity zones. There is no trip fee for rides that begin or end in these zones. The city also requires operators to offer a low-income option for riders, attend meetings with neighborhood councils and other local stakeholders, provide a non-credit-card and non-smartphone option for payment and partner with a community-based organization.
But those efforts haven't made as much an impact as the city might have hoped.
As of October 2021 there were 2,915 active users enrolled in low-income programs across all operators, according to information provided by L.A.'s Department of Transportation. That's just 17 more riders than the city reported a year and a half earlier–in a report which also noted that 85% of users did not know that equity programs were available.
Riders in L.A.'s underserved neighborhoods use micromobility differently than those in more affluent areas, according to Sowers. While a rider in Venice might ride to the beach or to a restaurant, riders in underserved areas often use e-scooters as a way to get from a transit stop to work and vice versa.
"We've even seen examples of people using our device as a courier," he added, "where they may — with one of many delivery apps — grab a short shift."

Wheels Plan to Go Further
Wheels is trying something different. The company has made an effort to design its scooter for the way that lower-income riders use them, and is one of the few scooter companies able to thread the requirements of multiple municipalities in L.A.
It currently boasts it has the most interconnected micromobilty network in the L.A. metro region, with permits to operate in the city of L.A., Santa Monica, Culver City and West Hollywood, as well as plans to launch in Glendale.
Practically speaking, that means a user could ride a Wheels device between municipalities to get to work or school without worrying about landing in a no-parking zone (Beverly Hills, for instance, is geofenced and off-limits for scooter riding and parking).
Wheels was founded in 2018 in West Hollywood by Jonathan and Joshua Viner, who previously co-founded pet-walking startup Wag. The company's scooters are designed for traveling longer distances. While a typical standup scooter goes one mile per ride, a Wheels seated mini-bike goes about one and a half miles. Along with its app-based service, the company also offers monthly rentals.
So far, the company has raised $96.3M in funding..
As part of its "Wheels for All" program, riders in all four municipalities who use state or federal benefits can ride at a steep discount. Currently, Wheels devices are $1.10 to unlock and then $0.39 per minute to ride. But underserved riders get unlimited rides of 30 minutes or less, paying only the unlocking fee.
The program is also more expansive than L.A. requires. In addition to low-income riders, people with disabilities and older adults who the city designates as "underserved populations," Wheels program is also available for unhoused people.
To qualify, applicants fill out a form online and provide proof of enrollment in a state or federal program.
In comparison, its competitor Lime offers rides for $0.50 to unlock plus $0.07 per minute plus tax through its Lime Access program; Bird offers 50% off rides for low-income Angelenos through its Community Pricing program.
Although Wheels has the most interconnected equity program, enrollment is low. Only about 1,000 riders are signed up across the greater L.A. area. The program has provided just over 23,000 rides in the last year.
Sowers said this is an issue his company is doing its best to address. He added that he frequently talks to social service workers and organizations to help spread the word. Many, he said, are initially skeptical of recommending micromobility options to their clients.
One such person called him after seeing someone with a disability riding a Wheels device:

"They called me and were like, 'That makes sense to me. It makes sense that someone can sit down and potentially have an accessibility challenge, but still be able to ride your device'."
Berkeley professor and co-director of the Transportation Sustainability Research Center Dr. Susan A. Shaheen told dot.LA over email that Wheels' approach to equity has potential.
"It could provide a more affordable alternative to private vehicle use, particularly during these times of high gas prices," she said.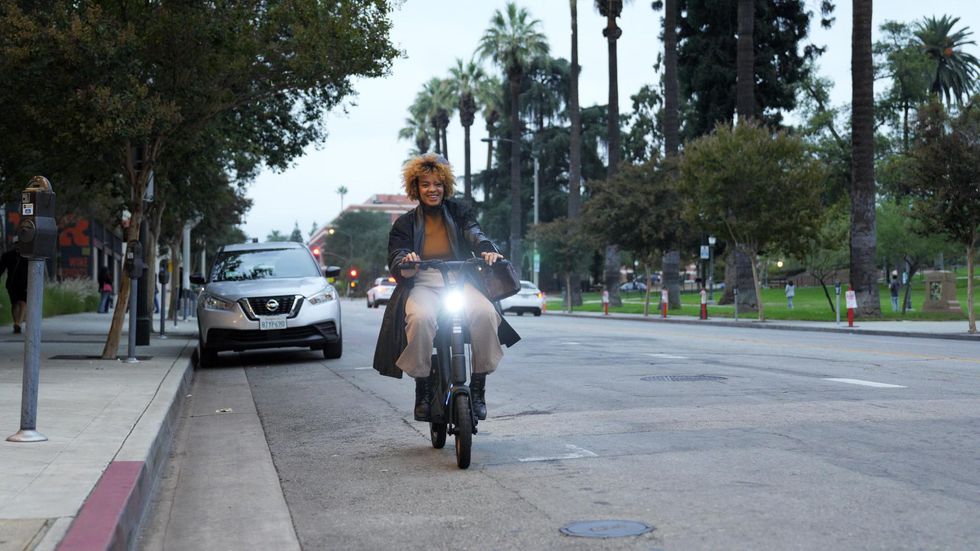 Image courtesy of Wheels
No Equity Without Infrastructure
Another challenge that Wheels, like its competitors, deals with is infrastructure. California law bans e-scooters from operating on sidewalks. But not everyone is comfortable riding an e-scooter or e-bike in the street, especially where there are no bike lanes and little infrastructure to keep riders safe. That's especially true in many low-income neighborhoods.
"If you want to prioritize equity, you need to build infrastructure for micromobility in the places that are the most dangerous to use micromobility, which is in the least-invested communities," said Michael Schneider, founder of advocacy group Streets For All. He added that providing equity means building interconnected cycling infrastructure throughout the city, especially along L.A.'s high injury network.
The city has said it's trying to address the disparity.
Los Angeles has brought in $4 million over two fiscal years through its micromobility permit program, according to the city's Department of Transportation. It's using some of that money to fund a redesign of the 7th Street corridor, including protected bike lanes, after data showed that this segment of Downtown was one of the busiest for e-scooters and e-bikes, Public Information Director Colin Sweeney said via email.
In the future, Sowers sees the potential for L.A. to use that funding, along with the data it collects from operators, to build better infrastructure in underserved areas.
"If someone in a transit desert is riding one of our devices, and I give the city good data and say, 'Hey, I've got tons of rides in this neighborhood, but there's no protected bike lanes,' then that creates a reason for the city to build that."
Maylin Tu
Maylin Tu is a freelance writer who lives in L.A. She writes about scooters, bikes and micro-mobility. Find her hovering by the cheese at your next local tech mixer.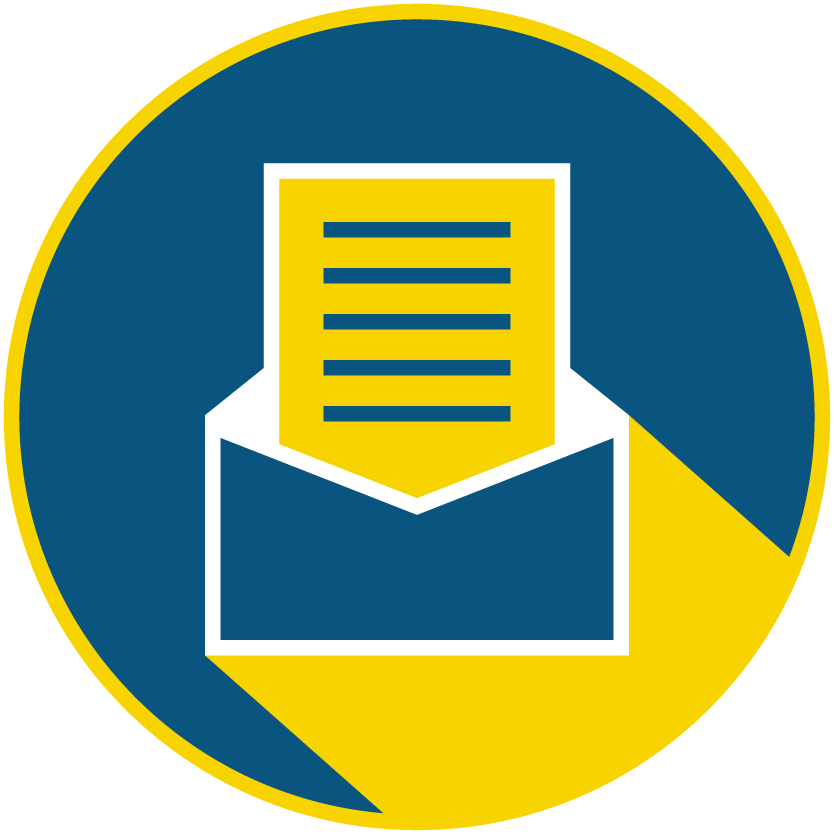 Subscribe to our newsletter to catch every headline.
05:00 AM | January 31, 2022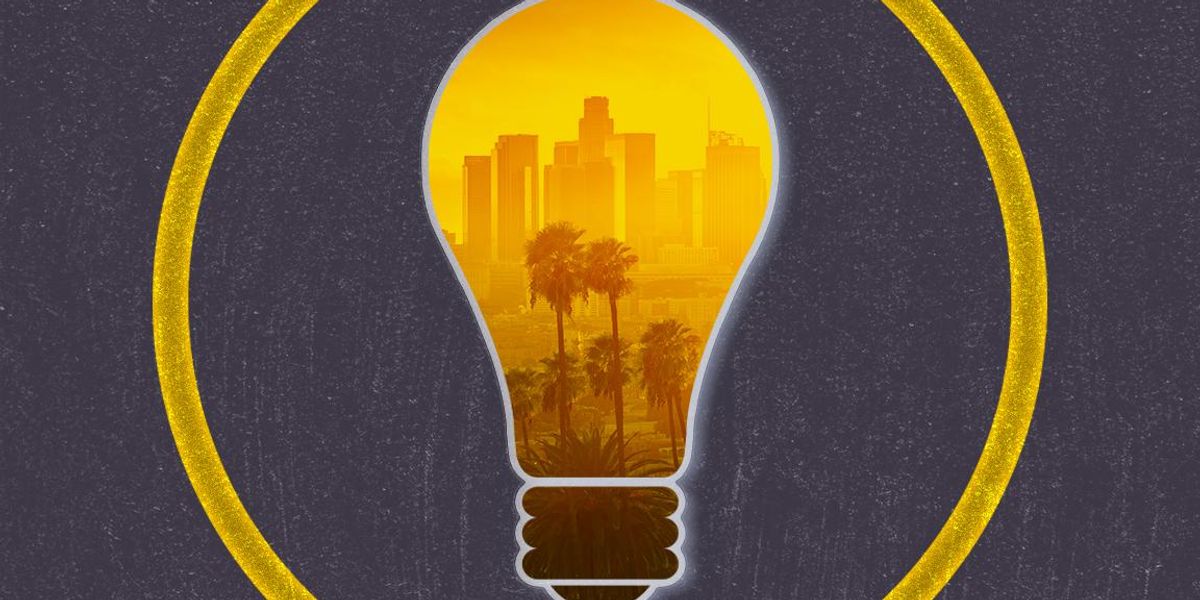 Illustration by Ian Hurley
In Los Angeles—like the startup environment at large—venture funding and valuations skyrocketed in 2021, even as the coronavirus pandemic continued to surge and supply chain issues rattled the economy. The result was a startup ecosystem that continued to build on its momentum, with no shortage of companies raising private capital at billion-dollar-plus unicorn valuations.

In order to gauge the local startup scene and who's leading the proverbial pack, we asked more than 30 leading L.A.-based investors for their take on the hottest firms in the region. They responded with more than two dozen venture-backed companies; three startups, in particular, rose above the rest as repeat nominees, while we've organized the rest by their amount of capital raised as of January, according to data from PitchBook. (We also asked VCs not to pick any of their own portfolio companies, and vetted the list to ensure they stuck to that rule.)
Without further ado, here are the 26 L.A. startups that VCs have their eyes on in 2022.
Harri Weber
Harri is dot.LA's senior finance reporter. She previously worked for Gizmodo, Fast Company, VentureBeat and Flipboard. Find her on Twitter and send tips on L.A. startups and venture capital to harrison@dot.la.
05:31 PM | August 01, 2022
Image courtesy Arkive
Historical documents, records and important artifacts are sometimes locked away in vaults (until a museum or library wants to showcase them), and under restricted access. Thomas McLeod believes that these artifacts hold great value and have the potential to impact communities, so he founded Arkive, the first decentralized, physical museum.
The inspiration for Arkive came from McLeod's previous company, Omni, a physical storage company acquired by Coinbase in 2019.
"We thought it would always be like utility items and we started getting full sneaker collections, vintage posters, records, comic books that were valuable and we kind of had a panic attack," McLeod told dot.LA. "The business [Omni] was built around storing bikes, and you can't put a vintage record next to a dirt bike. They just don't store in the same manner."
McLeod was fascinated by the items and collections that came through the door. To him, it felt like browsing a museum of curated items that everyday people collect.
That's when McLeod knew he was onto something.
McLeod has built startups before. Past projects included Pagelime, acquired in 2015 by SurrealCMS, and in 2012 LolConnect was acquired by Tencent.
The items in Arkive's collections are hand-selected by members who vote on what items they want to acquire. The organization currently has 300 active users, and there are hundreds on the waiting list. McLeod confirmed to dot.LA that they will increase the number of members admitted to 50 people each week with plans to cap admissions at 1,000 for the first phase. He added that while membership is free today, that will likely change in the future.
People interested in becoming members must apply on Arkive's website, where they will answer individual questions about their interests and occupations.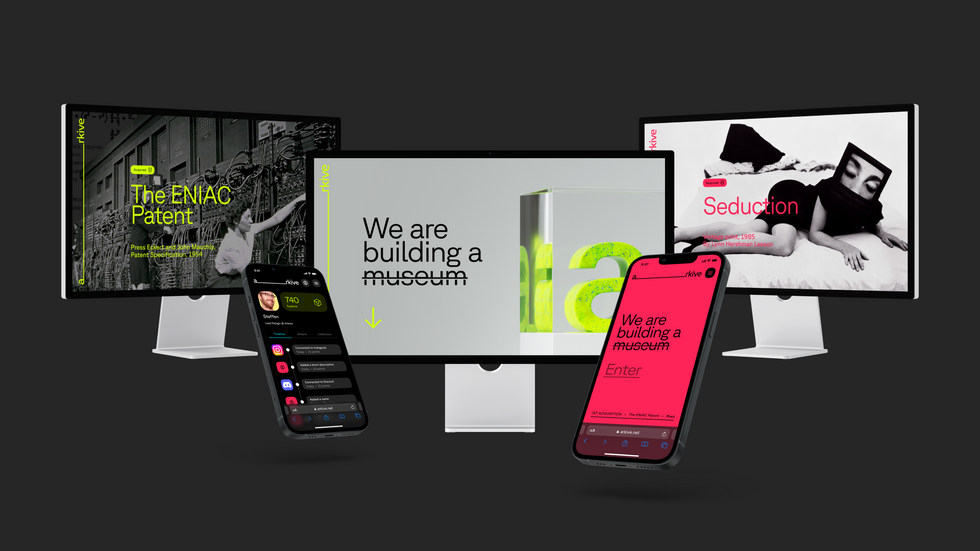 Arkive's physical, blockchain-inspired museum is coming to Santa Monica. Courtesy of Arkive
Just as museums have a lobby, Arkive has its "atrium." In this space, every member enters and registers their cryptocurrency wallets. Once registration is complete, members can vote on the blockchain for the artifact or piece of art they want Arkive to acquire. Prior to voting, to ensure they are well informed, members will have the opportunity to learn about each artifact from the artist, the gallery or the collector who previously held the item.
Since there is a surplus of artifacts around the world, Arkive's team of curators handpick options that are relevant to the current theme: "When Technology Was a Game Changer." While each round of voting is different, McLeod said the voting window for members usually lasts five days (M-F).
Arkive has acquired two items since coming out of stealth mode, the first one being the original patent for the ENIAC – known as the world's first programmable, electronic general-purpose computer. In addition to ENIAC's patent, members also voted to acquire Seduction (1985), a vintage print by Lynn Hershman Leeson, which will be part of Arkive's first public exhibition at the Art Basel Miami Beach in December 2022. Once items are acquired, they will be loaned to museums or galleries to be placed on display for the public to enjoy—at locations Arkive members believe have the most significant cultural impact.
"For instance, the ENIAC patent, we would love it if it lived at the Computer History Museum in San Mateo. If we acquired a Frida Kahlo, we would love it if it was in Mexico City or somewhere that mattered to her art or the family that she was a part of," McLeod said.
The Santa Monica-based startup announced last week that it raised $9.7 million in a seed funding round led by Offline and TCG Crypto. Other participants included NFX, Freestyle Capital, Coinbase Ventures, Not Boring Capital, Precursor, Chainforest, Coil, Julia Lipton, Joe McCann, Chris Cantino, Marty Bell and Paul Veradittakit.
"People who committed were all the way in and did not hesitate to support and be a part of the journey," McLeod said. "It got us the right people that are in it for the long haul and really care about not just the business but the potential cultural impact that it could have. So having the right investors to me is more important than just money."
Some of the funding will be allocated towards expanding the team, but a majority of the capital raised will go into acquiring more artifacts. McLeod said Arkive has three more acquisitions lined up in the next three months, but the eventual goal is to acquire two pieces a month.
Correction: An earlier version of this piece misspelled Thomas McLeod's last name.
Decerry Donato
Decerry Donato is dot.LA's Editorial Fellow. Prior to that, she was an editorial intern at the company. Decerry received her bachelor's degree in literary journalism from the University of California, Irvine. She continues to write stories to inform the community about issues or events that take place in the L.A. area. On the weekends, she can be found hiking in the Angeles National forest or sifting through racks at your local thrift store.