costa mesa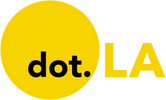 Get in the KNOW
on LA Startups & Tech
X
costa mesa
The pandemic has been a boon for at-home fitness companies like Costa Mesa-based FightCamp. But as the restrictions lift and gyms lure back fitness buffs, these companies are having to up their game.
FightCamp's answering by stirring up a virtual brawl.
Backed by boxers Mike Tyson and Floyd Mayweather, the company lets users throw punches at each other, virtually.
"FightCamp is all about staying authentic to the sport of boxing, while keeping workouts fun for our users," said FightCamp co-founder and CEO Khalil Zahar. "We really try to integrate the skill, workout and culture of boxing into our program, bridging the gap between 'just a workout' to a lifestyle."
He hopes the new feature will help pull in new users beyond California, New York and Illinois where the company already has a strong following of amateur boxers.
On Wednesday, the company said it raised $90 million in a Series B round led by global venture capital firm New Enterprise Associates (NEA) and Connect Ventures, an investment partnership between leading entertainment and sports agency Creative Artists Agency (CAA) and NEA. Other investors include mixed martial artists Georges St. Pierre and Francis Ngannou.
The round brings the total funding to $98 million.
FightCamp offers immersive boxing and kickboxing classes, which for $39/month includes unlimited access to trainers with real fighting experience and all their cutting-edge equipment: the tracking gloves, workout mats, and a free standing bag.
Some of FightCamp's trainers include: Tommy Duquette, former US Boxing team member and co-founder of FightCamp, Shanie "Smash" Rusth, a professional MMA competitor, and Aaron Swenson, former member of the USA National Kickboxing team.
Zahar, an amateur boxer, was in part inspired by his own experience.
"I started boxing quite late in life, at 21 years old, and created this technology for me and interested friends," Zahar said.
Created by six engineers, some of whom met on LinkedIn, in 2015, the founders wanted to develop wearable boxing motion-tracking technology that would improve their performance.
Their beta version of the motion-tracking boxing gloves, known as two-punch trackers, caught the attention of the Canadian National Boxing team in 2015. The Canadian team gave FightCamp, then known as Hykso, its first research grant and used their equipment for the 2016 Rio Olympics.
A year later, the founders were accepted to a cohort at Y-combinator, a premier accelerator that has supported giants in tech like Airbnb and Doordash. Feeling confident they could make a go of this, they decided to move to Los Angeles and rebrand the company to FightCamp in 2018.
"We moved down to L.A. because they have a huge fighting community, and it is also the mecca for fitness," said Zahar.
Originally a product for elite users, FightCamp is now focused not on Olympic athletes but instead on all aficionados of boxing, MMA, and kickboxing.
Correction: An earlier version of this post misspelled the name of FightCamp's earlier incarnation, Hykso.
From Your Site Articles
Related Articles Around the Web
El Pollo Loco says it will become the first national restaurant company to experiment with door-to-backyard drone delivery.
On June 24, the Costa Mesa-based restaurant chain, known for its fire-roasted chicken, will test "Air Loco," its drone delivery from restaurant kitchens to customers' backyards.
As more and more people ordered delivery during the pandemic, restaurants are looking for alternative cheaper and more efficient ways to bring food to customers' homes. In 2016, Amazon was one of the first companies to discuss using autonomous aerial vehicles to deliver packages to customers' doorsteps in 30 minutes or less. But Amazon Prime Air has yet to get off the ground and into widespread use.
With the Federal Aviation Administration recently approving rules for delivery services to people's homes, it is expected more and more drones will be taking to the skies to make restaurant and other types of deliveries.
For El Pollo Loco, delivery service became a larger part of its business during the pandemic, growing by 250% over the last year, and the drone service is a way to avoid service fees from traditional delivery services like Grubhub, Uber Eats, DoorDash and others that charge up to 30% in transaction fees. It also is a way to make more deliveries more quickly and is expected to be more cost effective and convenient for customers.
"We wanted to lead the way and be the first to deliver a memorable experience to our customers in a cost efficient, fun, and reliable fashion in a way no restaurant brand had previously attempted," Andy Rebhun, El Pollo Loco's Vice President and Digital Officer said in an email.
Other restaurants have tested drone delivery to designated pickup sites, like parking lots, wherein a delivery vehicle will pick up the order from the drop-off site and deliver it to the customer's home for the last leg of the trip. Rebhun said El Pollo Loco wanted to take the step of delivering the items directly to the customer's backyard or front door.
He doesn't think drone delivery for the restaurant industry will be a passing fad.
"I believe drone delivery is one of the more sustainable and cost-effective mechanisms for food delivery in the future," he said. "I believe there will be a bifurcated delivery model in the future where businesses will choose to operate in the most efficient and margin positive mechanism."
El Pollo Loco is launching the pilot with Tel Aviv-based drone startup Flytrex, which manufactures and operates automated drones that travel at 32 miles per hour and use a wire release mechanism to gently lower food orders from 80 feet.
The drone for the service is also outfitted with a fastened delivery box that keeps orders intact, which means customers will receive their orders packed in El Pollo Loco's new special packaging — used to keep food hotter for longer — more quickly than it takes for a conventional delivery to arrive.
When the order leaves the restaurant, the food will be loaded on the Air Loco drone and once it takes off, it will ascend to about 200 feet and start the flight to the destination, Rebhun said. The drone can carry up to 6.6 pounds of food. Once the food is lowered from the 80-foot wire, the tamper-proof sealed delivery bag will detach from the crane and the customer can retrieve their food.
El Pollo Loco will begin its pilot at 10 restaurants, which will be selected within the next 45 to 60 days, the company said. Once the test is completed, it plans to expand to more of its 480 restaurants depending on demand and regulatory approval from the FAA. During the pilot, a select number of El Pollo Loco's Loco Rewards members in Southern California will be surprised with one of the first flights, the company said.
It doesn't appear as though delivery orders will slow down for restaurants.
Analysts predict that online ordering will grow this year even as restaurants open back up to traditional full-capacity dining service. The global online food delivery market is expected to grow from $115.07 billion in 2020 to $126.91 billion in 2021.
The growth rate for online food ordering and restaurant delivery has been 20% in the last five years and is expected to comprise about 40% of all restaurant sales by 2025.
Flytrex launched a pilot program with Walmart in Fayetteville, North Carolina to deliver select grocery and household essential items. It also delivers Starbucks beverages and pastries.
Earlier this year, Pizza Hut Israel said it would deploy drones to deliver pizzas. But rather than delivering directly to customers' homes, the company said the drones would drop-off the orders at a government-approved landing zone, like a parking lot, and from there a driver would make the final leg of the delivery.
In 2019, Uber Eats started testing drone delivery for McDonald's in San Diego.