latech org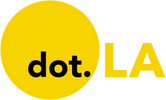 Get in the KNOW
on LA Startups & Tech
X
latech org
Internships can open many doors, but those in tech can be especially tough to land and not always the most welcoming environment for women and people of color.
The nonprofit LATech.org launched an initiative with county supervisor Holly Mitchell this week to provide 1,000 students of color paid tech internships with companies like Snap Inc, ride sharing service HopSkipDrive and Cornerstone OnDemand.
The idea is not only to make the process more accessible for students, but also to encourage a pipeline of talent in a lucrative industry traditionally dominated by white men.
After the murder of George Floyd, LATech.org founder and former co-chair and founder of talent management system Cornerstone OnDemand Adam Miller thought it was "necessary" for him to use all his resources to help the most vulnerable in his community.
So far, fifty companies are participating, with each taking at least two interns at a time.
In the long run, it aims to open up a path to prosperity and chip away at deep-seated inequities.
"The average person who enters work in tech, relative to most in other fields, will, over the course of their lifetime, earn $2 million more," said Miller.
Entering an internship can be intimidating for anyone, and even more so when you are the only person of your race or ethnicity. Miller believes that by pairing interns up, this will provide a community and lessen the sense of being "the diverse intern." He also hopes that initiatives like this can help students realize that you don't need to be an engineer to work in tech in Los Angeles -- internships offered will span: design, marketing, product development and sales in addition to engineering.
The cost of the fellowship for the first 100 interns from South LA will be split between Mitchell's office and the companies.
Kristen Mae Hernandez, a senior at California State University Long Beach who is participating in the program said that as a woman of color she felt like an "other" in the predominantly white field of STEM.
"Even when I was accepted into [California State University] Long Beach, I faced a lot of prejudice. I had a lot of impostor syndrome," said Hernandez.
LATech.org will supplement the learning experience with multiple networking events as well as career counseling sessions. There will be six sessions over the span of the next two years. Every two weeks, a separate cohort will come in with around 20-30 students, all of whom range from 16 to 24.
Miller sees this as an opportunity for tech companies to diversify their ranks.
"Talent comes in all shapes and sizes, and the tech industry has a very tight labor market. The reality is that they're only looking at a portion of the pool. There is tremendous opportunity," said Miller.
The company aims to expand its roster of participants, and eventually have up to 100 companies involved.
"This is the largest such initiative in any city," said Miller. "So, if this works we hope to inspire other tech hubs to do the same."
From Your Site Articles
Related Articles Around the Web
Last fall, Fika Ventures partner Eva Ho and LATech.org Executive Director Sean Arian helped lead entrepreneurship programs for preselected high school students in working class and immigrant communities in the San Fernando Valley.
What they quickly discovered was that the existing type of entrepreneurship programs and coding bootcamps lacked an exposure to all the non-computer, science-based career offerings in the tech industry.
Many students were uninterested in tech because they didn't know enough about it.
"I also grew up in the same community. I grew up low income. My parents were immigrants from Africa. There was nobody to help me decide what kind of career I would do," Ho said. "I don't think I would've landed in tech without mentors. I didn't know how to network or the opportunities."
The predominately white male tech industry has been under pressure to diversity its ranks, with companies like Snap Inc. and others issuing annual diversity reports. According to their latest diversity report, 84.6% of tech executives are white, and 84.3% are men.
So Ho and Arian regrouped and they came up with a concept: Why not broaden the program to include elements of the tech industry beyond computer science? They also decided to focus on students beyond high school.
Last fall, the duo created the Fika Accelerator, a sort of short apprenticeship with the aim of offering students a paid opportunity to develop skills, understand the tech industry and get a shot at an internship at some of the region's best known tech companies like Snap and Cornerstone OnDemand.
Primarily funded by Los Angeles County, the 120-hour course runs over a seven-week period, after which Fika will evaluate their job readiness and recommend students to selected companies for internship interviews.
The first two weeks of the program will focus on product design, the third and fourth weeks will focus on marketing, the next two weeks on sales, and the last week on career development. Students are required to develop a product, then a marketing plan, then sales plan and lastly a final project.
"I'm about to graduate so I'm trying to figure out other ways to go around the education system," said Trinity Willard, UCLA fourth year with a double-major in Public Affairs and African American Studies.
She developed an interest in product development after working on her Fika Accelerator capstone project.
"They go into so many different parts of the tech space that I learned product development's behind the scenes and brainstorming work is the stream within tech I'm most interested in," said Trinity. "It's the foundation for everything."
The pipeline for internships narrowed last year as most companies either reduced or shut down their internship programs during the pandemic,. Fika aims to open those opportunities back up for its students.
Cornerstone OnDemand, Blackline and Snap, Inc. are just a few of LATech.org's member companies that have taken interns from past programs, along with smaller companies like Q&A and Open Path.
Ho and Arian envision a long future for Fika Accelerator.
"If L.A. were a nation, it would be the 19th largest economy in the world. We could be doing this program for all ages ranging as young as a 6th grader all the way to graduate students," said Ho. "The potential to impact thousands of people is real. We have big dreams for this. This is just the start."
The vision of LA-Tech.org as it prepared to launch this month was of a thriving tech ecosystem coordinating its resources to give back to the L.A. community.
Built by a group of L.A. CEOs and founders from the likes of Cornerstone, Blackline and Factual, the coalition originally sought to bridge the growing divide between wealth and want in Los Angeles through programming to provide low-income youth with internship opportunities at tech companies like Snap and ZipRecruiter. The idea was both to give back and to support the L.A. tech world by strengthening its local labor pool and helping employees feel connected to their community.
But as the coronavirus plagued one corner of the world after another, holding live events became impossible and the suffering of low-income Angelenos took on new urgency. Taking a page out of the startup playbook, LA-Tech.org has pivoted. It is now launching with a fundraising program to raise $415,000 for two local nonprofits, Homeboy Industries and iFoster. In doing so, LA-Tech.org is addressing two areas of severe collateral damage caused by the pandemic: food security and the digital divide.
An Ugly Crisis, Acute Needs
"The economic contraction that's happening in L.A. right now is worse than it was in the last recession," said LA-Tech.org Executive Director Sean Arian, who in 2008 was Director of Economic Development for L.A. Mayor Antonio Villaraigosa. "It is faster than it was in the last recession, and it is hitting the lowest-income people first."
The crisis, Arian told dot.LA, is thus exacerbating the economic inequality that spurred the formation of LA-Tech.org in the first place. Since 1990, low-wage service jobs have grown in L.A. by 17%, while high-wage, mostly high-knowledge jobs have grown by 7%. But middle-wage jobs have plummeted.
Whereas the 2008 recession first struck the well-off – mostly via finance and real estate – the coronavirus fallout is most acute among the economically vulnerable. Worse, the nonprofit community that seeks to serve such people has seen its funding shrivel.
"The need for services for low-income people has gone way up at the same time that revenues – basically donations – to nonprofits have started to dry up," Arian said.
After several conversations across government, nonprofits, and the private sector, LA-Tech.org had its plan of action.
Combating Food Security with the Homies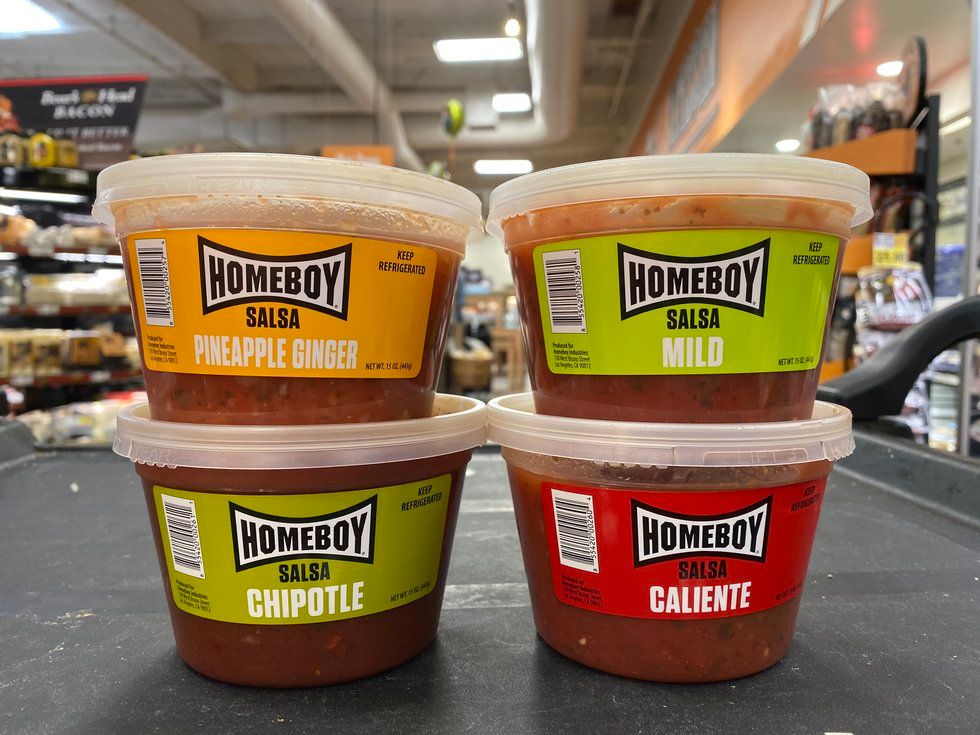 File:Homeboy Grocery Salsas.jpg - Wikimedia Commons upload.wikimedia.org
Homeboy Industries helps formerly incarcerated gang members heal from conflict and trauma and re-enter society. Included in its suite of therapeutic programs is a chain of social enterprises – the Homeboy café, bakery and catering service – where a subset of members work, usually before moving on to jobs elsewhere. About 90% of participants have never held a job for more than a month, Homeboy chief executive Tom Vozzo told dot.LA.

With the coronavirus shuttering its programming and slashing business traffic, Homeboy can't serve or employ as many people. In response, it, too, has pivoted, to making fresh, prepackaged meals. And it will now be getting a hand from LA-Tech.org.
"If we can get to 1,000 meals a day then in our café we can get to employing the same amount of people we had before we closed our doors," Vozzo said. Currently they're making less than 500 meals per day.
Donations will not just help Homeboy keep its program running, but will also send prepackaged meals to the needy, including people experiencing homelessness, foster youth, and low-income seniors.
"There are a lot of tech companies that have these huge catering budgets they aren't using anymore," Arian noted. He hopes these funds can be redeployed via LA-Tech.org to Homeboy.
Having adjusted its operations to accommodate social distancing, Homeboy is ready to move quickly. "Once the L.A. tech community donates money to us, in 48 hours we're turning that around into meals."
Filling the Digital Divide with iFoster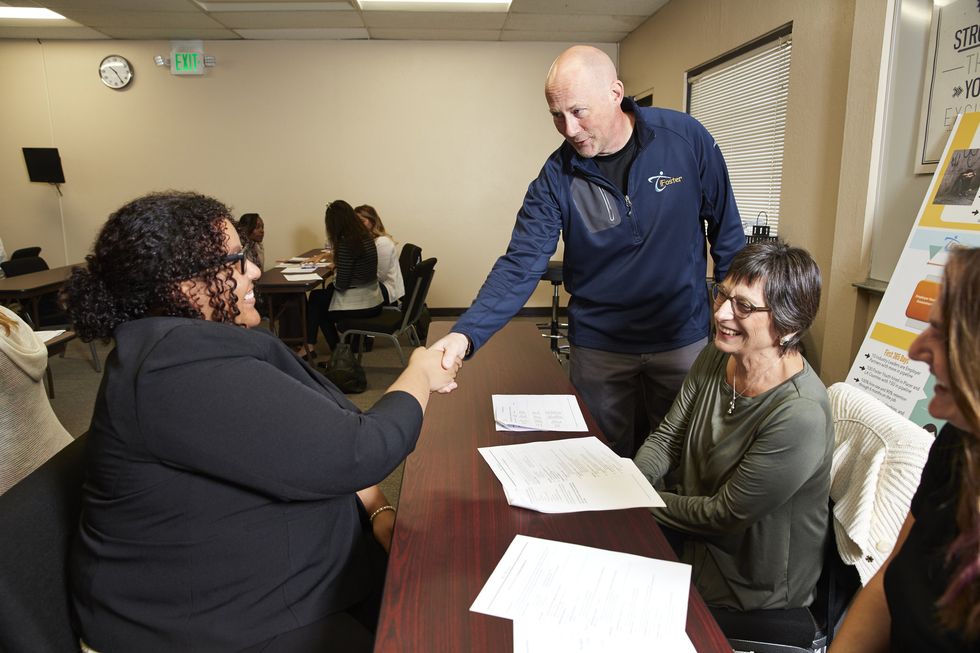 "What happens when someone who's a low-income student has to do all their learning online and doesn't have a laptop?" noted Arian.

"Mass panic," said Serita Cox, co-founder and chief executive of iFoster, an L.A.-based, national nonprofit that aims to provide resources to foster youth.
Normally, Cox told dot.LA, items like laptops and smartphones are a key priority for iFoster, because technology isn't included in typical child welfare benefits. A joint study with USC, Cox noted, found that only 21% of late-high school and early-college age foster youth in L.A. county had access to the internet and a computing device at home; that compares to 79% of non-foster, low-income students aged 13-17, according to a Pew Research report.
"In child welfare, technology took a backseat to basic needs," Cox said. "But now, technology has come front and center as a basic need."
The list of resources that foster youth depend on but can no longer access face-to-face include school, family visits, social workers, attorneys and therapists. Requests for gear have ballooned, from a typical 50 per week to over 500.
Stepping Up for L.A.
LA-Tech.org has a fundraising goal to deliver 1,000 laptops through iFoster.

"Only 8% of foster youth ever get a college degree," Cox said. "We can't make it worse."
Arian wants tech companies throughout the community to get involved with the Step Up For LA program and "make it their own."
It's the beginning of what the LA-Tech.org founders hope will be an ongoing collaboration among the tech community in its efforts to give back.
"We felt," said Adam Miller, Chief Executive of Cornerstone OnDemand and co-chair of the LA-Tech.org Board (also a dot.LA investor), "like we could accomplish this collectively much better than we could individually."
---
Sam Blake is a reporter at dot.LA, where he primarily focuses on media & entertainment. Find him on Twitter @hisamblake and email him at samblake@dot.LA

From Your Site Articles
Related Articles Around the Web